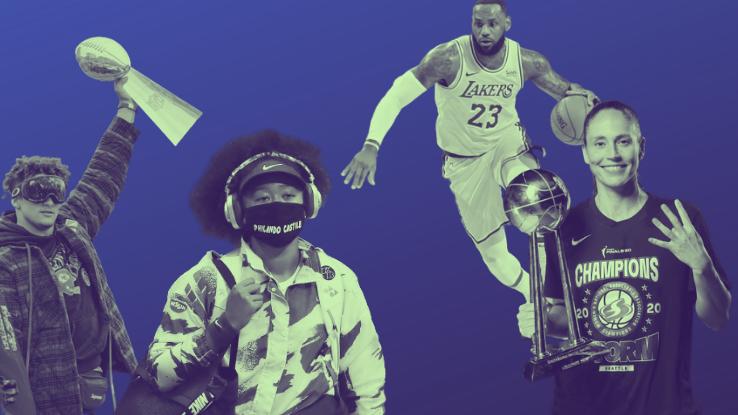 Months ago, National Collegiate Athletic Association (NCAA) March Madness brackets were busted, the National Basketball Association (NBA) blew the whistle on the 2019-20 season and, when Opening Day rolled around, Major League Baseball's (MLB) parks remained shuttered. For a while, the COVID-19 pandemic meant missing out on live sports, both in-person and via broadcast — a small price to pay given the climbing number of positive coronavirus cases and deaths. However, over the summer, various professional sports leagues returned to courts, fields and racetracks with varying degrees of safety measures and success.
On one hand, proponents feel that sports help us bond and get through tough times — and that's undeniably true. On the other, the pandemic is unprecedented — it grows more dangerous as Americans socialize, travel and disregard masks, and, if the returns were handled poorly, athletes could be in danger of modeling irresponsible behavior. From the Women's National Basketball Association (WNBA) and NBA's bubbles to a near-empty U.S. Open, sports weren't quite the same this year, to say the least. Nonetheless, quite a few athletes found ways to inspire us, both on and off the court.
Naomi Osaka
In 2018, Naomi Osaka became a household name when she defeated 23-time Grand Slam singles champ Serena Williams in the U.S. Open. The No. 1-ranked Japanese player would go on to make history once again by clinching the Australian Open the following year. And, in September of this year, Osaka defended her U.S. Open title against Victoria Azarenka, thus earning her third Grand Slam title.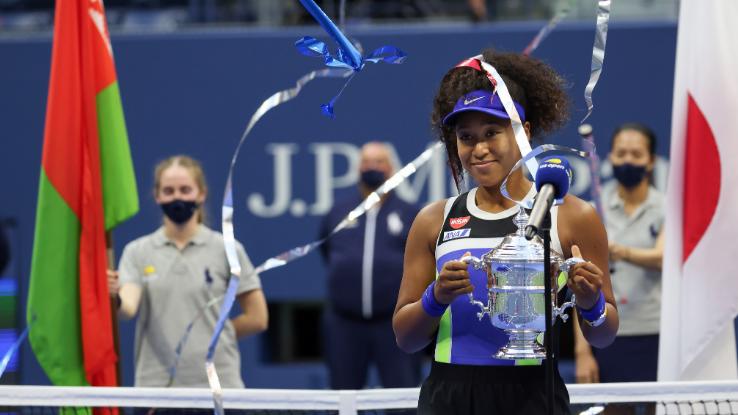 But that incredible on-court achievement isn't the only reason Osaka inspires fans. In the wake of the police's attempted murder of Jacob Blake, an unarmed Black man from Kenosha, Wisconsin, NBA teams refused to continue playoff games and, soon enough, other athletes across several professional sports joined the strike, including Osaka, who led the charge to shut down tennis for the day. Following this display of leadership, Osaka wore different face coverings every day of the U.S. Open, with each mask portraying the name of a Black American who was the target of police brutality and/or murder. "[B]efore I am an athlete, I am a Black woman," she tweeted (@naomiosaka). "…I feel as though there are much more important matters at hand that need immediate attention, rather than watching me play tennis."
LeBron James
Numerous publications have dubbed LeBron James "the greatest basketball player of all time" — after all, he is King James. Despite being known as the face of the Cleveland Cavaliers, James actually won two of his three championship titles with the Miami Heat. This year, the two-time Olympic gold medalist added an impressive fourth championship title to his resume when the Los Angeles Lakers bested the Miami Heat in October.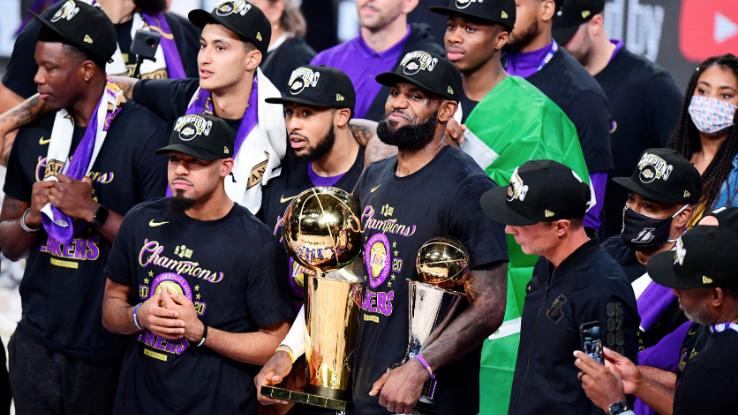 Of course, four championship titles is impressive — both for James and WNBA star Sue Bird (more on her momentarily) — but the MVP's influence doesn't stop once he steps off the court. Back in 2018, a Fox News host attacked James for expressing his views on Donald Trump, but he didn't let the out-of-line comments derail his commitment to social justice and speaking out. "If you feel passionate about it or you feel like it's something you want to talk about, then so be it," James has said.
After 17-year-old Trayvon Martin was murdered in 2012, James and his teammates wore black hoodies to make a statement and, later, would wear "I Can't Breathe" shirts to bring awareness to the police murder of Eric Garner and the Black Lives Matter movement. This year, James was at the forefront of the aforementioned NBA strike; continued to support the I Promise School he opened in Akron, Ohio; and, with the More Than a Vote campaign, worked to combat the systemic racism that results in voter suppression in Black communities.
Quinn
In September OL Reign and Canadian National Team player Quinn shared that they are trans on Instagram and, in the post, included some advice for people looking to be better allies to trans and non-binary folks. For years, the National Women's Soccer League (NWSL) and the WNBA have both "set a sterling example for the rest of sports to emulate when it comes to LGBTQ inclusion and representation." Despite the leagues' more inclusive atmosphere when compared to other pro sports leagues, Quinn's post is still exceptionally brave.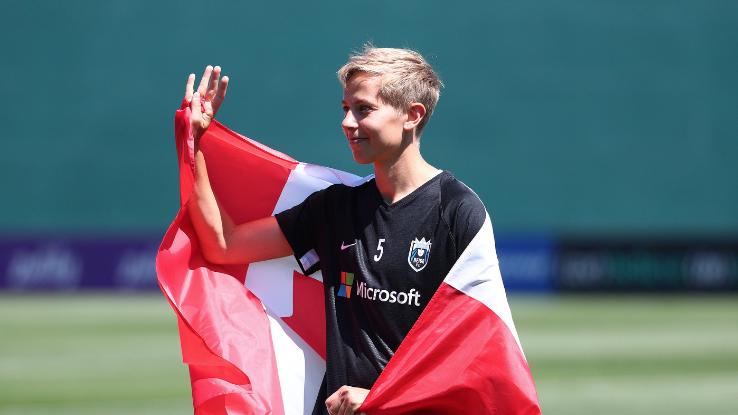 After all, they are the first out trans player in the NWSL. In their post, the bronze-medal Olympian noted that coming out is "hard" but that they were determined to be "visible to queer folx who don't see people like them on their feed. I know it saved my life years ago. I want to challenge cis folks…to be better allies." Quinn included a few ideas for allies, suggesting "put pronouns in your bio…follow/listen to other trans [and non-binary] voices…start to catch yourself [when you make] assumptions about people in public/bathrooms/any space." Additionally, Quinn joined their Seattle teammates in supporting the Black Lives Matter movement at the league's Challenge Cup.
Maya Moore
A few years ago, Sports Illustrated announced that Maya Moore "Is the Greatest Winner in [the] History of Women's Basketball" — and for good reason. Back when she played for the University of Connecticut (UConn), Moore nabbed two NCAA titles and finished her college career with a staggering 150 wins and just 4 losses. That winning record continued in the WNBA, where she became a four-time champion and bonafide star of the Minnesota Lynx.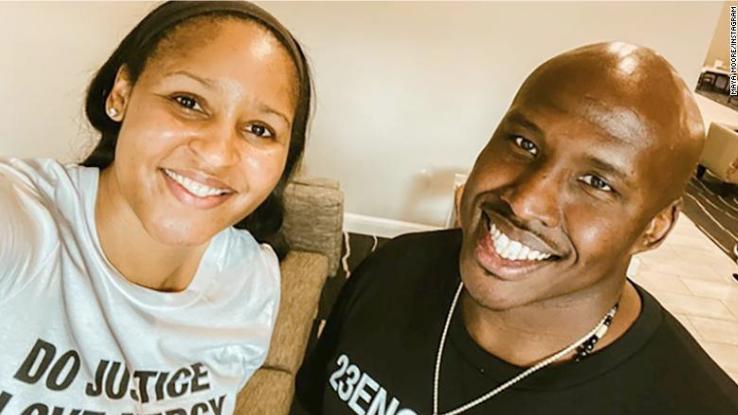 Although Moore is on sabbatical from the WNBA, she proved that she didn't need to set foot on a basketball court to use her platform for incredible change. Since 2019, Moore has turned her attention toward reforming the American justice system and, this summer, the two-time Olympic gold medalist helped advocate for the release of Jonathan Irons (right), who had spent over two decades in prison after a wrongful conviction. After overturning Irons' prison sentence, Moore and him married in September — and Time magazine dubbed Moore one of 2020's 100 Most Influential People.
Caster Semenya
Two-time Olympic gold medalist Caster Semenya is known for her dominance in the 800m competition, but the runner was named one of Time magazine's 100 Most Influential People in 2019 for more than just her Olympic legacy. In fact, the magazine commended Semenya for her brave advocacy in the face of blatant discrimination, noting that she "taught us that sex isn't always binary, and caused us to question the justness of distributing societal benefits according to 'male' and 'female' classifications."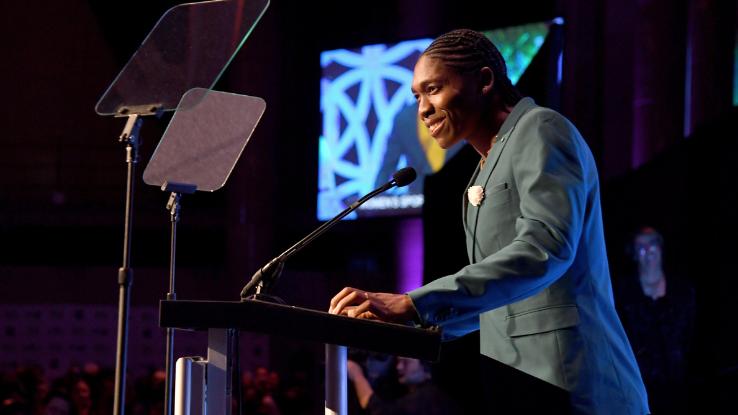 In 2019, the International Association of Athletics (IAAF) issued new rules that would prevent women whose bodies have heightened testosterone levels from competing in the 400m, 800m and 1500m events unless they lower their testosterone levels. "I am Mokgadi Caster Semenya," the runner told Vox. "I am a woman and I am fast." For quite some time, Semenya has stood up for herself and other athletes, tweeting, "Winning is the only language I speak when it comes to anything I do, just a reminder to all oppressors."
Sue Bird
During her time with the Seattle Storm, Sue Bird has won an impressive four championship titles: 2004, 2010, 2018 and, now, 2020. With this year's victory, Bird became the third person in WNBA or NBA history to win titles in three different decades. The legendary point guard joins NBA players Tim Duncan and John Salley with this three-decade achievement, but her inspiring record doesn't end on the court.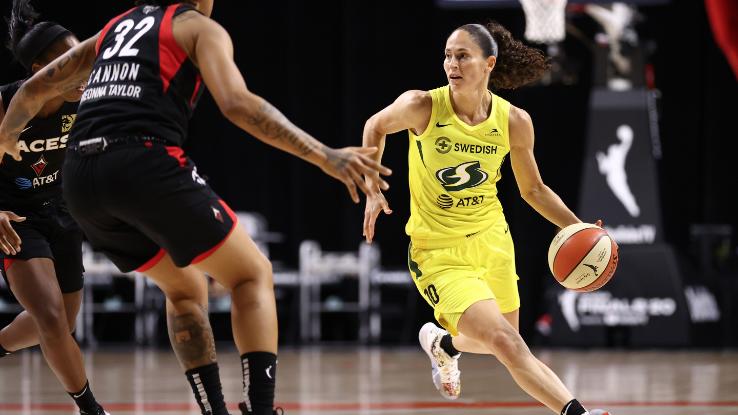 In October, Bird told NPR's All Things Considered that WNBA players' commitment to activism is "nonnegotiable," especially in the wake of the police murders of Breonna Taylor, George Floyd and so many other innocent Black Americans. "Our season was going to have to be played with social justice messages, on our jerseys, on the floor — forefront," Bird said. While the Storm's (and the whole WNBA's) unparalleled commitment to supporting the Black Lives Matter movement and seeking justice is a team effort, there's no doubt that Bird uses her immense platform to amplify and uplift.
Bubba Wallace
Pro stock car racing driver Bubba Wallace is perhaps best known for his NASCAR Cup Series appearances, though he's also participated in other driving competitions. In the wake of George Floyd's murder by police officers in Minneapolis, Minnesota, Wallace used his growing platform to speak out against police violence enacted against Black folks and helped the Black Lives Matter movement find support and momentum within his sport.
Most notably, he encouraged NASCAR to ban Confederate flags — longtime symbols of white supremacy and racism — at their races. Just a few days after Wallace's ask, NASCAR officially banned the display of the flag at its events. Much like other athletes wearing shirts and jerseys calling for justice, Wallace displayed Black Lives Matter imagery on his car and went on to have a career-best finish at Martinsville in the Cup Series.
Patrick Mahomes
Before the COVID-19 pandemic shut down professional sports, the National Football League (NFL) wrapped up its 2019-2020 season on February 2. Super Bowl LIV saw Kansas City taking on the San Francisco 49ers, with Kansas clinching a 31-20 victory thanks in large part to quarterback Patrick Mahomes, who played his first NFL season the year before.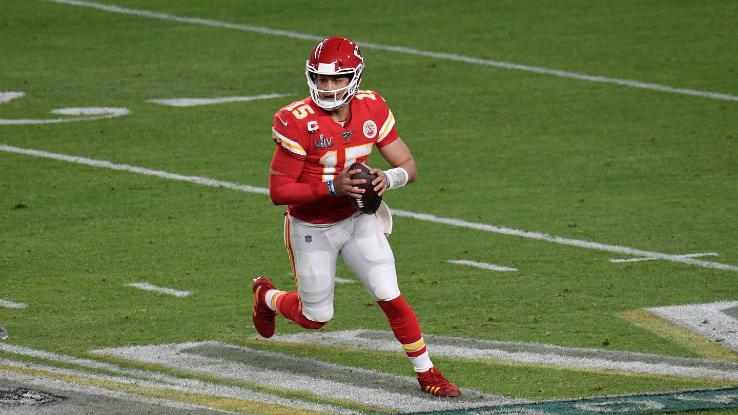 In that freshman year, Mahomes was named to the Pro Bowl and won the NFL Offensive Player of the Year and MVP awards — and, this year, he added Super Bowl champ to that impressive string of accolades. Additionally, Mahomes became the second Black quarterback to win the Super Bowl MVP award and the third Black quarterback to win a Super Bowl. Off the field, Mahomes and fellow player Tyrann Mathieu encouraged folks to vote and spoke out in the wake of George Floyd's murder. The teammates made a video to encourage the NFL to condemn police brutality and violence against Black people — and to admit that silencing Colin Kaepernick and Eric Reid for their protests was wrong.
Serena Williams
As pictured here, Serena Williams and her daughter, Alexis Olympia, celebrated a win against Jessica Pegula at the ASB Tennis Centre in Auckland, New Zealand, in January of this year. Before the COVID-19 pandemic derailed pro sports, including tennis' iconic Wimbledon, the 23-time Grand Slam champ had her eyes set on that ever-elusive 24th Grand Slam title. That is, if Williams wins another title, she'll tie Margaret Court's record, which was set in 1973. The point is, it's time for a break; we all want to see Williams make history — again. It's just a matter of when that time will come.
Unfortunately, 2020 wasn't Williams' year — heck, it wasn't anyone's year. Nonetheless, she continues to set an incredible example on and off the court as an athlete, activist, businessperson and mother. (Though, yes, we too were tired of the men commenting solely on Williams' and Victoria Azarenka's motherhood commonality during their U.S. Open showdown.) Speaking to both Williams' unparalleled talent and barrier-breaking advocacy, U.S. Open champ Naomi Osaka noted that "if Serena wasn't there, then I wouldn't be here" — and we couldn't agree more. Williams is, without a doubt, one of the most influential athletes of all time, regardless of the year in question.
Nneka Ogwumike and the WNBA
With health risks and players' financial security accounted for thanks to the WNBA bubble, the league could resume play over the summer — and continue to be at the forefront of change, especially when it comes to demanding racial justice. Nneka Ogwumike, forward for the Los Angeles Sparks and president of the Women's National Basketball Players Association (WNBPA), told The New York Times that the season could act as a platform for spotlighting activism, saying, "We've always been the first in line to speak about social issues, and we see this as a really magical moment for us to turn the unexpected into something that could be very beautiful, with 144 voices in the same place."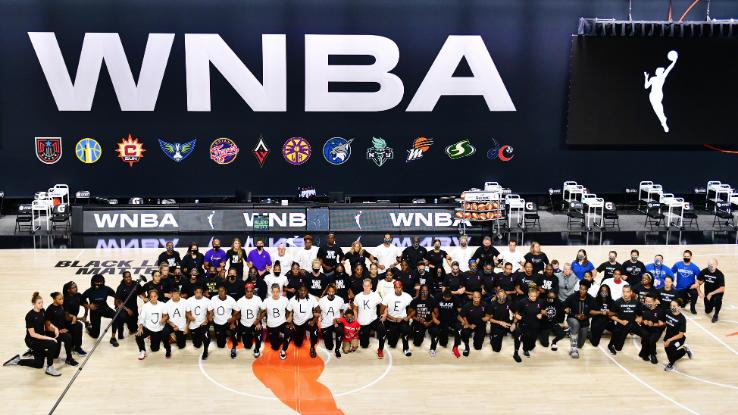 In July, WNBA players dedicated their season to Breonna Taylor and the Say Her Name campaign, which aims to bring awareness to Black women who are victims of police violence. In addition to wearing Taylor's name on their jerseys for the duration of the season, players took some of the most radical actions in the pro sports world: Instead of kneeling for the national anthem, teams left the court for the duration of the song.
According to NPR, about 70% of the players in the WNBA are Black, and it's clear that the league was ready to stand behind their players — and fans — and leverage the sport's immense platform for good. For years, the WNBA has been leagues ahead of other professional sports leagues when it comes to pursuing societal change and justice, and this year cemented the league's and players' places in history.