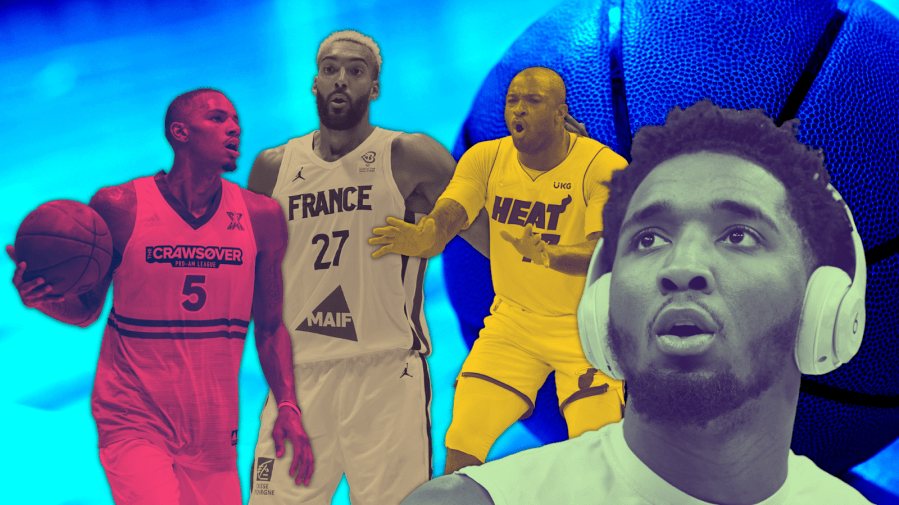 Long gone are the days when professional sports leagues like the National Basketball Association (NBA) had a proper offseason where nothing happened. Even now, in the dog days of the summer, NBA fans are waiting for some final shoes to drop, so to speak. For example, on September 1, news dropped that Utah Jazz star guard Donovan Mitchell was traded to the Cleveland Cavaliers.
How significant is that trade? Is it the most important transaction that's happened this NBA offseason? Let's take a deep breath, look around and see where we are, because it turns out where we are is pretty interesting! Here are the most significant offseason moves from around the Association this year and what they might mean heading into this upcoming season.
6. The Dallas Mavericks Bring In Christian Wood (But Lose Jalen Brunson)
We'll start with a combination of moves that are definitely significant, even if it's not clear yet whether they'll add up to a positive or a negative for the Mavericks. The Mavs sent out their first round draft pick — it ended up being Wendell Moore out of Duke — and a bunch of salary flotsam for big man Christian Wood from the Houston Rockets. They followed that up, however, by losing free agent guard Jalen Brunson — probably their second best player last season — to the New York Knicks for nothing.
Wood is a real enigma — an incredibly talented offensive player who often lacks energy and force on the defensive end of the floor. As a 6'10" center who can catch lobs at the rim and has made over 38% of his 3-point attempts over the past three seasons on increasing volume each year, Wood is going to be an excellent offensive fit alongside the do-everything brilliance of Luka Dončić. If he can make a leap towards consistency on defense, the Mavs could end up back in the picture to make the Conference Finals again this season.
That — to mind — is the case even after losing Brunson. Don't get me wrong; I love Brunson's offensive game. He's a solid guard who makes tough shots and — just as importantly — doesn't make mistakes. Defensively, however, he's lacking. Replacing him in the starting lineup with Spencer Dinwiddie makes the Mavericks gigantic. They'll start a lineup with no players shorter than 6'5", and they'll be able, possibly, to improve on a defense that was a top 10 unit in the league last season.
When you take it all together, it's been a somewhat momentous offseason for the Mavericks, who might need to consider themselves in win-now mode behind MVP-favorite Dončić. I'm betting it works out better than most folks seem to think it will.
5. The Philadelphia 76ers Bring In P.J. Tucker, Danuel House and De'Anthony Melton
I'm folding a few different transactions into one "move" here, because they all fit into one theme for the 76ers: defense. The 76ers were an excellent team last season, and on the offensive end, they'll carry the potent pick-and-roll combination of center Joel Embiid and guard James Harden — along with an improving offensive force in guard Tyrese Maxey — into the new season.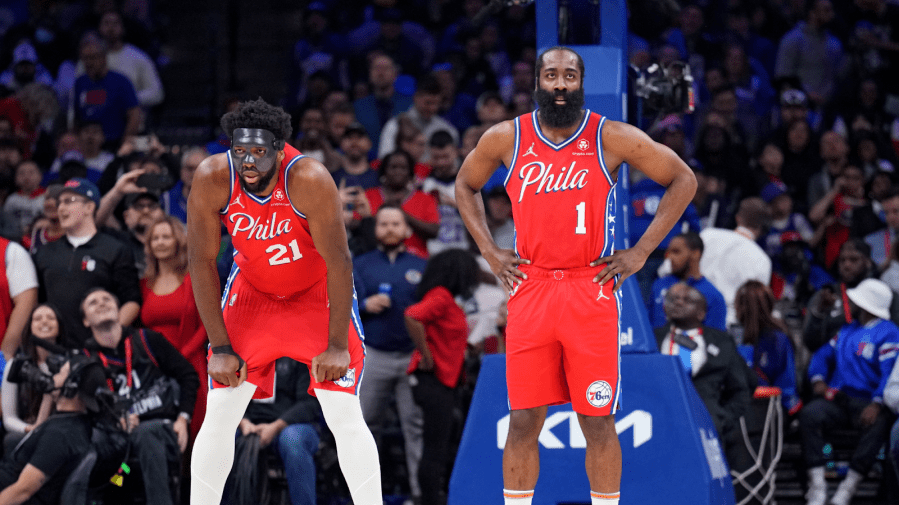 In the crucible of the playoffs, however, the Sixers found themselves with too many one-way players. Maxey, Harden, Tobias Harris, Georges Niang and Shake Milton were not up to the challenge of defending the league's best offensive creators like Pascal Siakam and Jimmy Butler. President of Basketball Operations Daryl Morey seems to have solved that problem through some pretty complex moves.
Salary cap mechanics aside, the Sixers convinced James Harden to take a one-year pay cut in order to bring in versatile defender P.J. Tucker on a three-year contract that could look really bad in three years when he's 40 but looks really great in the present. They picked up another wing defender in Danuel House on a bargain two-year deal as well. And maybe most importantly, they traded their 2022 draft pick — it ended up being University of Colorado forward David Roddy — and salary filler to the Memphis Grizzlies for De'Anthony Melton, one of the best defensive guards in basketball.
Add it all up, and the 76ers have good depth, plenty of defensive versatility and what appears to be a viable 10-man rotation — depending on how you feel about bench options like Furkan Korkmaz and the aforementioned Niang. The one lingering issue here is Matisse Thybulle. Even after all these moves, he's probably Philly's best wing defender, but his offensive production has lagged to the point that he's unplayable against good defensive teams. It'll be interesting to see if the Sixers try to flip him at some point before February's trade deadline.
4. The Denver Nuggets Pick Up Bruce Brown and Kentavious Caldwell-Pope
The Nuggets — despite the fact that their best player is the league's reigning back-to-back MVP, Nikola Jokić — are flying a little under the radar this season. And most of the attention they are getting is based on the fact that their second and third best players, guard Jamal Murray and forward Michael Porter Jr., will be returning from injuries that kept them out just about all of last season.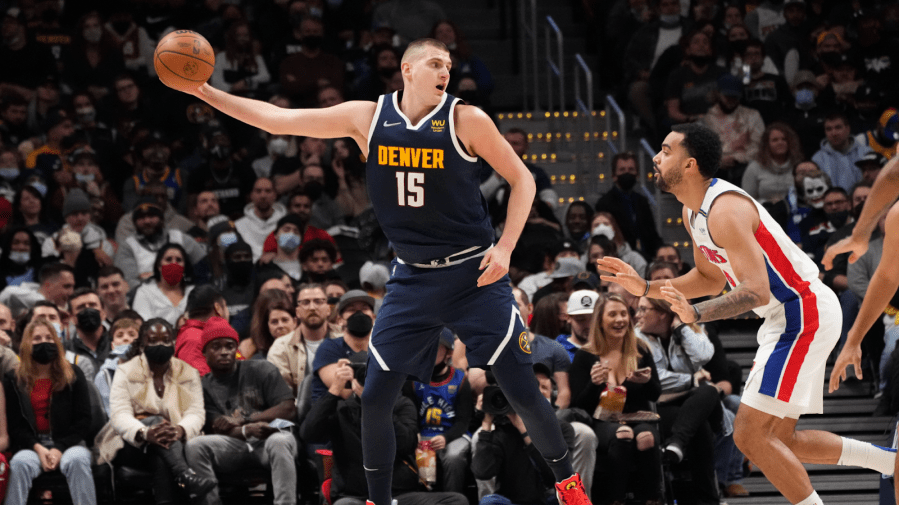 But the Nuggets made two significant moves this offseason to solidify their defense, and I think those moves have a chance to be pretty beneficial on offense as well. They signed Bruce Brown away from the Brooklyn Nets on a two-year contract, and traded reserve guard Monte Morris and starting wing Will Barton to the Washington Wizards for wing Kentavious Caldwell-Pope and reserve guard Ish Smith.
Let's start with the Brown signing. Brown is an incredibly unique player, having spent most of the past two seasons playing guard on defense and some sort of strange facsimile of a center on offense. The Nets used him in all sorts of ways — he'd set screens for Kevin Durant and Kyrie Irving, catch the ball in the middle of the floor, and pick defenses apart with heady passes and accurate floaters. That versatility is going to serve him well playing alongside a genius like Jokić, and Brown's improvisational cutting and all-around court sense are going to be a huge value-add for this team.
In a vacuum, you could argue that the Nuggets sent out more talent than they brought in when they traded for Caldwell-Pope, but it's another smart play when it comes to fit. Caldwell-Pope is another great cutter who makes smart decisions all around the court, and he's a solid defensive player to boot. Jokić thrives when you put as many players like that around him as possible. Don't sleep on the Nuggets this season: They should be right up there with the championship favorites, if you ask me.
3. The Atlanta Hawks Trade for Dejounte Murray
We've reached the big risks portion of the program. First, the Atlanta Hawks, who traded an enormous amount of draft capital — three future first round picks plus the rights to one pick swap — to the San Antonio Spurs for point guard Dejounte Murray. Young players as good as Murray are rarely available, but due to some bizarre provisions in the NBA's collective bargaining agreement, the Spurs were unable to extend Murray to a long-term contract now. They decided to trade him rather than risking losing him or having to pay him a gigantic contract in two years.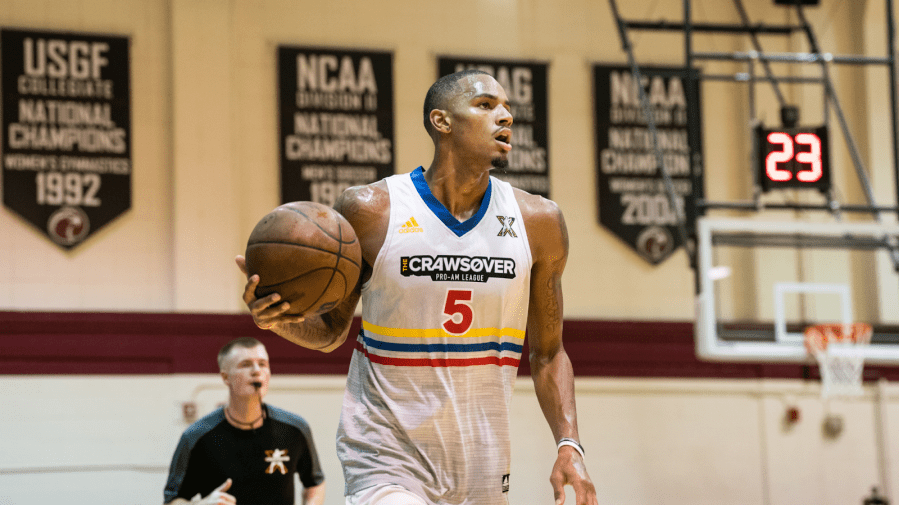 The Hawks, instead, add Murray — and that same long-term issue — to the heady brew of talent they've already got in place. It may seem strange to add a point guard to a team that's built around another one already in Trae Young, but the idea is that Murray's incredible size, rebounding and defense at the position can make up for Trae's, well, utter lack of those things.
You can look at it two ways. On the one hand, Murray is still improving heading into his age 26 season. He averaged over 21 points, eight rebounds and nine assists per game while leading the league in steals per game at 2.0. On the other hand, he's a limited outside shooter who generally is best with the ball in his hands going to a team where Trae Young has the ball in his hands roughly 100% of the time.
Basically, the Hawks are betting on talent. Between Murray, Young and up-and-coming wing De'Andre Hunter, the Hawks have the makings of a special group. They need to find the right trade for forward center John Collins, who seems to simply not be a good fit with this group. If they can manage to hit a homerun if and when they get around to making that transaction, this weird mix could land them back near the top of the East. Of course, if Murray and Young can't coexist, this whole experiment is going to end in disaster. No pressure!
2. The Cleveland Cavaliers Trade for Donovan Mitchell
The NBA offseason sometimes has the rhythm of a really well-made horror movie: When you really let your guard down, that's when you're most vulnerable to surprise. On the first day of September, with the NBA about as far from the sports news cycle as it's possible for it to get, news broke that the Cleveland Cavaliers traded for Utah Jazz guard Donovan Mitchell.
Mitchell, in some ways like Murray, is an eye-of-the-beholder type of player. As a scorer, he's downright majestic. Get this: Mitchell is seventh all-time in points per game in the playoffs at 28.3. That's ahead of some of the most illustrious names in NBA history: Hakeem Olajuwon, Dirk Nowitzki and Kobe Bryant, just to name a few. At the same time, he's been an absolute embarrassment on the defensive end of the floor in multiple playoff exits in a row now.
To be honest, my view of Mitchell is probably informed more by the bad stuff than the good stuff. I think he's flawed, and I'd hesitate to bet the future of my franchise on him. And even considering all of that, I think this trade is a colossal win for the Cavaliers. They gave up a ton of future capital, but they didn't give up anything that, in my view, is likely to end up being more valuable than Mitchell. We'll see.
For now, they get to pair Mitchell with a dynamic point guard in Darius Garland and two potential Defensive Player of the Year candidates along the front line in Evan Mobley and Jarrett Allen. They desperately need a better option on the wing, and there's suddenly a ton of pressure on third-year player Isaac Okoro, a player who has yet to improve much over his first two NBA seasons. Even so, this is the kind of move you want teams to make: They're really good, and they're taking a chance to get much better.
1. The Minnesota Timberwolves Trade for Rudy Gobert
As huge as the Donovan Mitchell news is, his old teammate Rudy Gobert might be one of the most polarizing players in sports, and I'm not even referring to Rudy's role as the face of the NBA's COVID shutdown back in March of 2020. For the past few seasons, the Utah Jazz performed a strange basketball experiment, asking the question: Can we still have a decent defense even if we surround Rudy Gobert with nothing but terrible defensive players?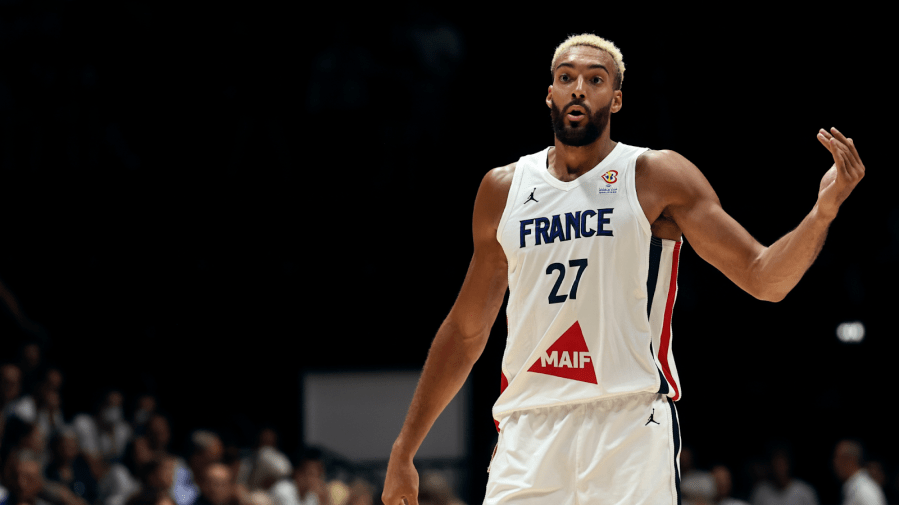 And honestly, when it came to regular season basketball, the answer was a resounding yes. Gobert is a magnificent defensive player. He gobbles up rebounds, prevents opposing players from even considering attacking the rim, and keeps his head on a swivel to anchor the scheme and help his teammates — who, again, needed quite a bit of help these past few seasons.
Ultimately though, Gobert's lack of skill on offense, where he's not good for much beyond catching lobs and setting bone-crushing screens, doomed the Jazz in the playoffs. Everyone knew it was time for him to move on. Enter the Timberwolves, who decided to mortgage their entire future — four future first round picks, one pick swap, this year's first round pick (Walker Kessler out of Auburn) and last season's first round pick (Leandro Bolmaro, a promising guard from Argentina) — for Gobert (A.K.A. The French Rejection, The Stifle Tower).
Can Gobert play alongside fellow Wolves big man Karl-Anthony Towns? Do the Wolves have enough offensive playmaking between DeAngelo Russell and burgeoning star Anthony Edwards? Will Gobert — entering his age 30 season — be able to continue anchoring effective NBA defenses into his 30s? The answers to these questions will determine the long-term future of the Timberwolves, who risked everything to find out.