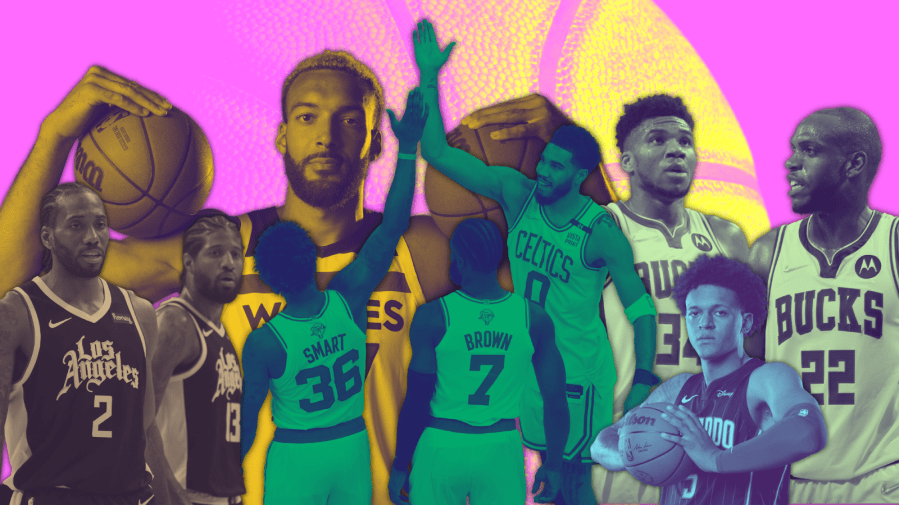 What better way to celebrate the beginning of the 2022–23 NBA season than by taking stock before it all begins? Let's do that by ranking the 30 NBA teams from worst to best.
These rankings are a snapshot in time; they're how we feel about these teams before any games have been played. Don't worry though: we'll have lots of time to overreact, freak out and panic about our favorite teams once the season gets underway — and we'll update these rankings accordingly.
30. San Antonio Spurs
The Spurs have been heading toward a full rebuild for a few years now in the wake of trading Kawhi Leonard back in the summer of 2018. This offseason's trade of Dejounte Murray to the Atlanta Hawks for a bevy of draft picks means we're finally all the way there. The question that remains: how long will legendary coach Gregg Popovich stick around to see this rebuild through?
29. Houston Rockets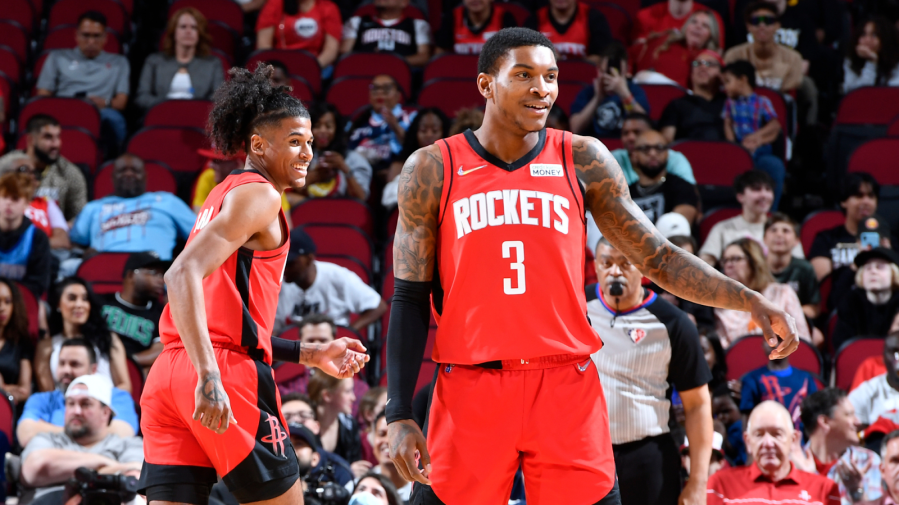 The Rockets happily scooped up Jabari Smith with the third overall pick in this summer's NBA draft. Between him and last year's promising rookies, Jalen Green and Alperen Şengün, the Rockets have three players in place with a ton of talent and the right positional fit. Keep an eye on veteran shooting guard Eric Gordon — he's a useful player on a short-term contract, and could be the next Rockets' player to get traded.
28. Utah Jazz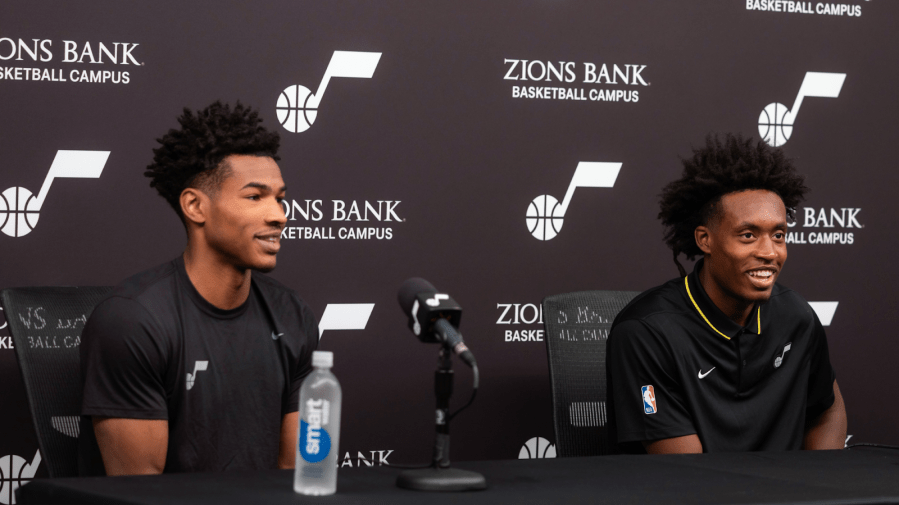 The Utah Jazz have now traded arguably their three best players from last season's roster in Donovan Mitchell, Rudy Gobert and Bojan Bogdanovic. New CEO Danny Ainge is famous for his boldness in rebuilding NBA rosters, so look for players like Mike Conley and Jordan Clarkson to be the next to go. In the meantime, the Jazz will lose a ton of regular season games and hope for the highest draft pick possible next season.
27. Charlotte Hornets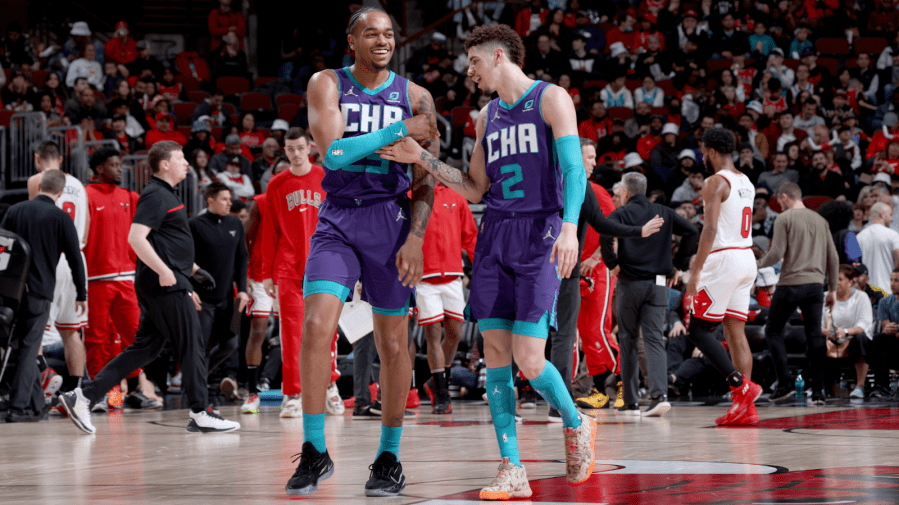 For some reason, the oddsmakers in Las Vegas seem to believe the Hornets are going to be a little better than this, but I've got the Hornets right alongside the Indiana Pacers as the worst team in the East this season. The Hornets have some nice pieces in LaMelo Ball, P.J. Washington, Terry Rozier and Gordon Hayward, but this was a bad defense last season and could be even worse this time around. Meanwhile, the rest of the East's worst teams all got better.
26. Indiana Pacers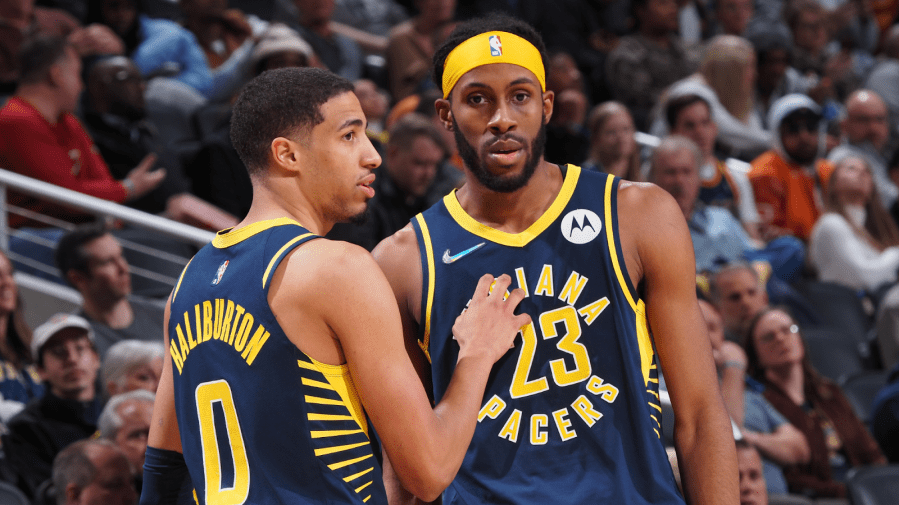 Maybe it's because I'm a believer in point guard Tyrese Haliburton, but I think the Pacers could surprise some folks this year. For now though, I'll admit that the greater likelihood is that veteran players like Buddy Hield and Myles Turner get traded, sending this roster into a firm rebuilding period. Still, they'll be fun to watch on offense with Haliburton's great court vision surrounded by lots of good shooters.
25. Oklahoma City Thunder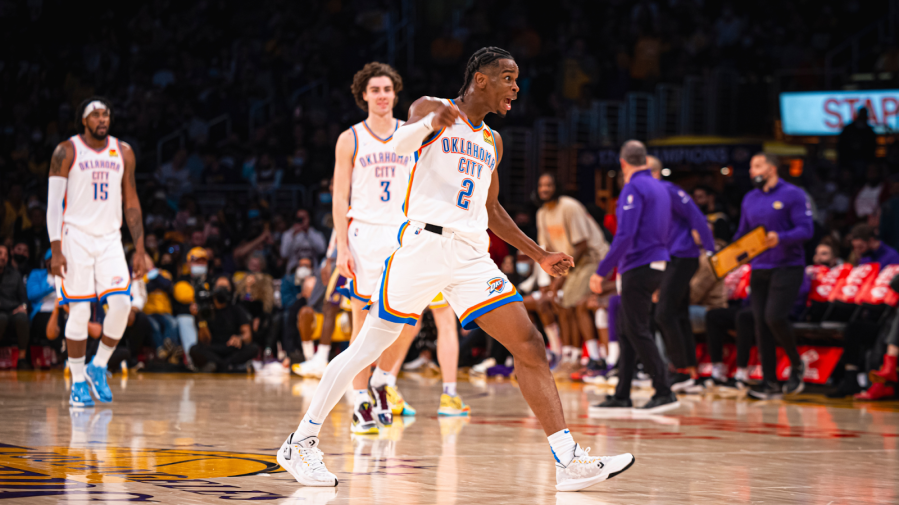 News broke recently that Shai Gilgeous-Alexander will miss the start of training camp with a sprained knee, but assuming he's back for the season, he's the best player on any of the teams listed here so far. The Thunder have lots of positional size in their starting lineup, with multiple players capable of guarding multiple positions. That should give them a capable defense, and between that and Gilgeous-Alexander's prodigious skill as a driver, there's enough competence here that it'll be surprising if this team doesn't take a small step forward.
24. Washington Wizards
Resigning Bradley Beal to an extension for the maximum allowable salary was an obvious move for the Wizards this offseason, but it's hard to shake the feeling that the Wizards would have been better off shifting into a rebuild years ago. A starting five of Monte Morris, Bradley Beal, Will Barton, Kyle Kuzma and Kristaps Porzingis should be extremely potent offensively, but it's hard to see this team improving what was a bottom-10 defense last season.
23. Orlando Magic
The arrow is pointing up, finally, in Orlando. In Paolo Banchero and Franz Wagner, the Magic have a couple of versatile forwards with complementary skill sets. Wendell Carter Jr. — acquired from the Bulls in exchange for Nikola Vucevic in a trade that now looks like an absolute heist for the Magic — is one of the most underrated bigs in basketball right now.
22. Sacramento Kings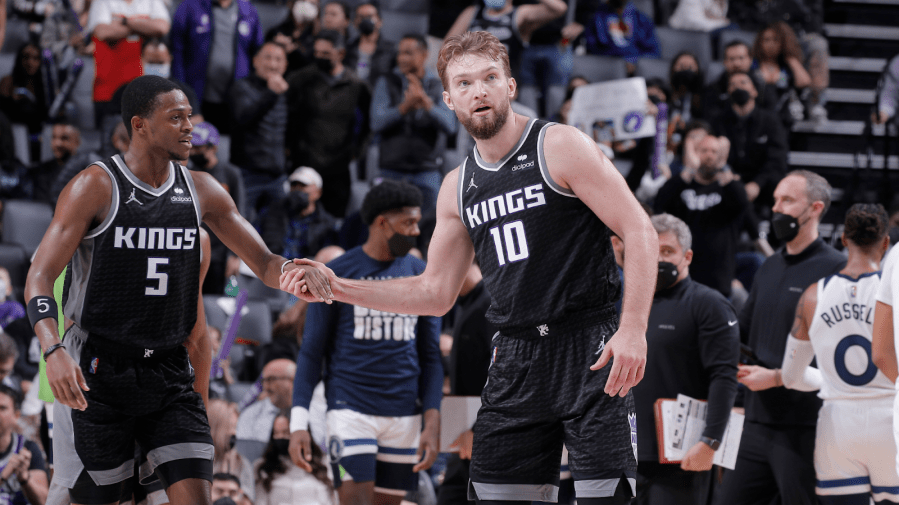 The Kings have built up some optimism around the pick-and-roll duo of De'Aaron Fox and Domantas Sabonis, but this team has been so bad for so long that it's hard to imagine success is on the horizon. As usual, the questions here are about defense. When Fox and Sabonis played together last season, the Kings defense performed at a league-worst level, and they'll have to flip that this season to have any chance at making a playoff run.
21. Detroit Pistons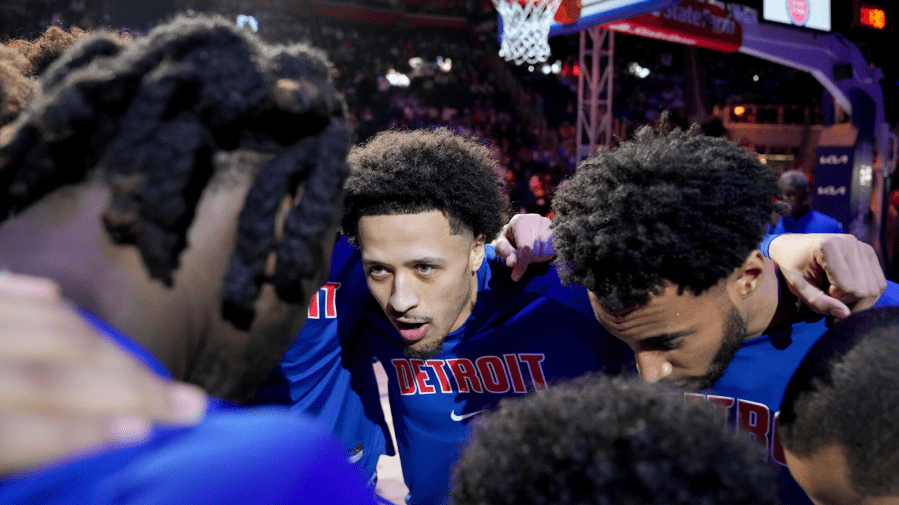 This team is still really young, but Cade Cunningham's post All-Star break averages of nearly 21 points, six rebounds and seven assists put him on track for a monster second season. Recent trade acquisition Bojan Bogdanovic is the perfect veteran option to put with this group — his capable outside shooting and heady floor game will help the younger players on the roster be the best versions of themselves.
20. New York Knicks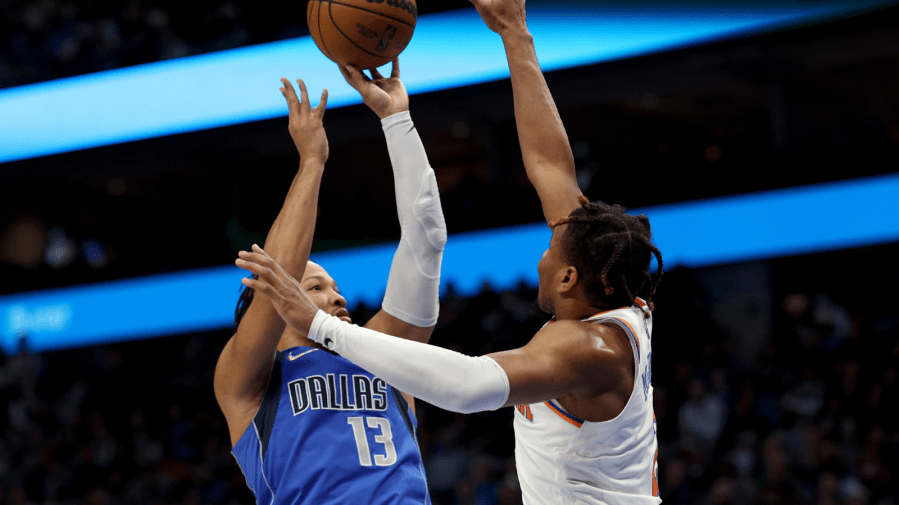 In Jalen Brunson, the Knicks finally have a capable point guard after searching for one for what seems like decades. Or do they? For a point guard, Brunson's ability to rack up assists was pretty mediocre during his time in Dallas. A lot of that had to do with playing alongside the do-everything force of Luka Dončić. Still, maybe the most important thing for the Knicks this season will be figuring out if Brunson is capable of creating shots for his teammates as efficiently as he creates shots for himself.
19. Los Angeles Lakers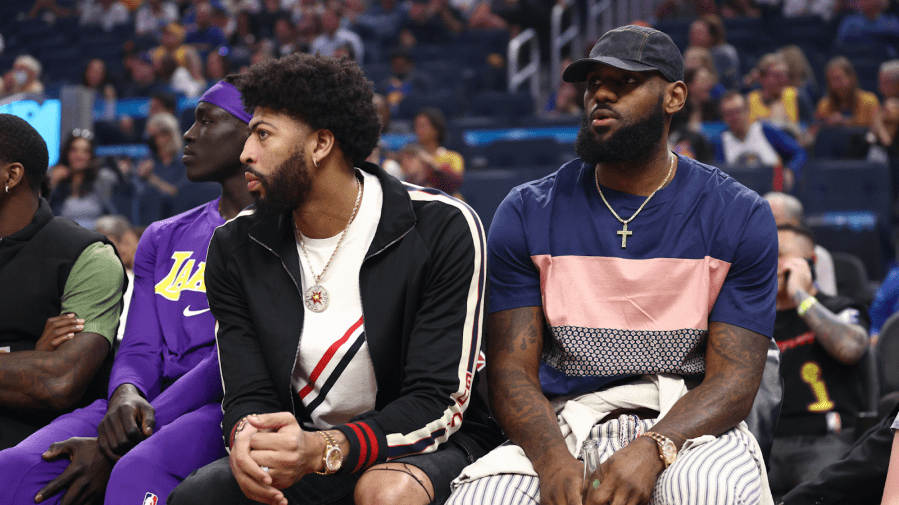 It's tempting to suggest that if LeBron James and Anthony Davis are both healthy, the Lakers will go back to being NBA Finals contenders this season. Unfortunately, even when James and Davis did share the court last season, the Lakers had a negative point differential. This roster is just broken, and until they find a way to get back some meaningful talent around their two stars, they're not going to be very good.
18. Chicago Bulls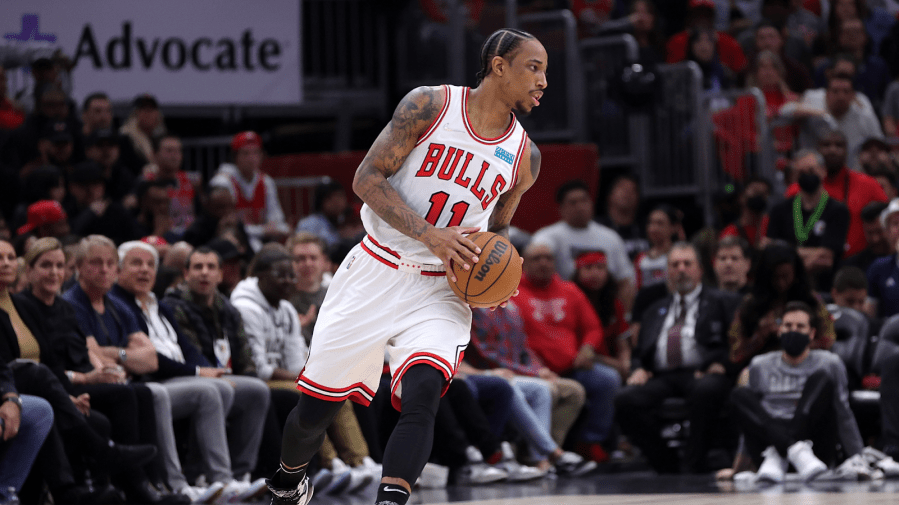 The Bulls have a strange roster. Most teams try to build a solid interior defense and surround that defense with guards who can carry the offense. The Bulls are the opposite. They have a strong offense built around two wings (DeMar DeRozan and Zach LaVine) and a center (Nikola Vucevic), but those players are all lacking defensively. Because of that, they need Alex Caruso and Lonzo Ball — their two defensive ace guards — to be fully healthy. Recent news that Ball is about to have yet another surgery on his knee, then, is a huge blow for this team heading into the season.
17. Portland Trail Blazers
I am incredibly optimistic about the Trail Blazers this season, but that optimism depends on whether or not Damian Lillard can return to form after recovering from the abdominal injury that kept him out much of last season. If he can, and if the Blazers can get a little bit more injury luck around him as well, they're going to shoot up these power rankings as the season progresses.
16. Atlanta Hawks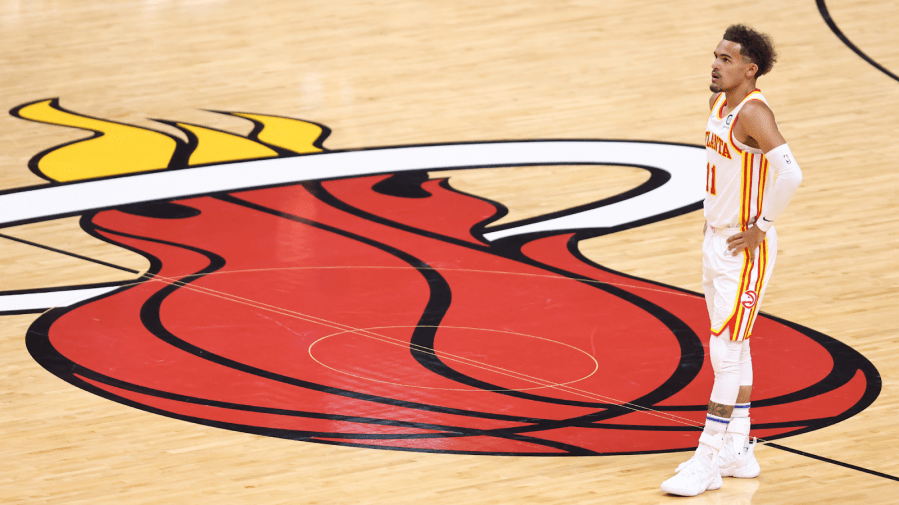 The Hawks made two significant changes this summer. They traded Kevin Huerter for Justin Holiday and Maurice Harkless, and — much more importantly — they picked up Dejounte Murray in a major trade with the San Antonio Spurs. Both of these moves were attempts to put together a more versatile and effective defense around their offensive star, Trae Young. The Hawks, who had the second-best offense in the league last season, will go as far as that defense is able to carry them.
15. Toronto Raptors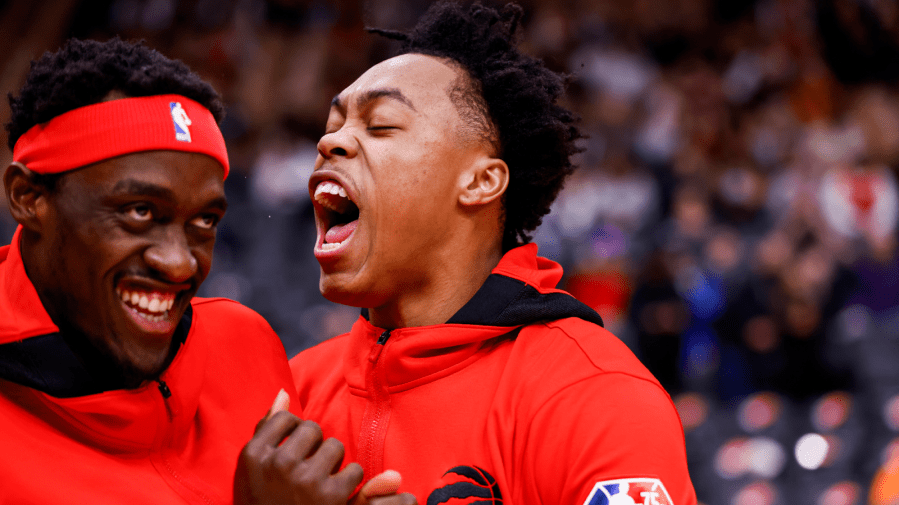 The Raptors don't need help on defense. They've got the market cornered on long, versatile, strong and quick defenders, and they've got a coach in Nick Nurse who knows how to deploy those long-armed menaces on the court. The big question for the Raptors is this: how soon can Scottie Barnes become the All-NBA force that everyone seems to agree he's bound to become? If it's this year, this ranking will be way too low.
14. New Orleans Pelicans
The optimism in New Orleans is as amped-up as it's ever been. Zion Williamson is supposedly healthy, and the Pelicans were a feel-good story at the end of last season as they snuck into the playoffs and gave the Phoenix Suns all they could handle. One player to keep an eye on is Herb Jones. Already one of the best perimeter defenders in the league, if last season's rookie can make some small gains on the offensive end in his sophomore outing, it'll be a big boost.
13. Minnesota Timberwolves
The Timberwolves didn't split hairs when it came time to decide if they wanted to push all their chips into the middle of the table. They gave up an absurd haul of future draft capital to pick up Rudy Gobert — the best defensive player of his era — from the Utah Jazz. The idea is to build a top-10 defense while maintaining their already-elite offense from last season. Will it work? My guess is that it will — at least in the regular season. The playoffs, as always, are a different story.
12. Dallas Mavericks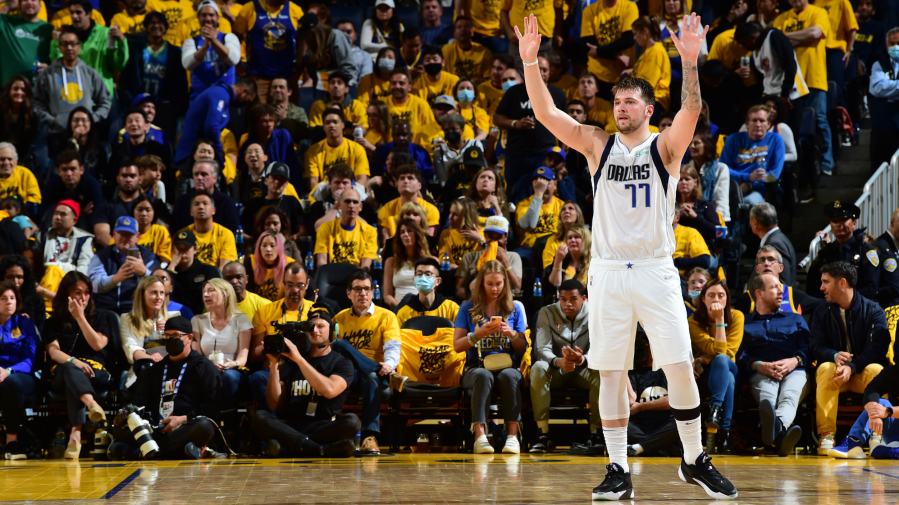 Luka Dončić will show up for this season in shape for the first time in a few seasons, and that should allow him to avoid the slow starts that have plagued him in the past. We know Luka can carry an offense, so the real variable here is defense. He raised his game on the defensive end in getting past the Suns in the playoffs, but can he sustain that kind of effort over the course of an entire season? If he can, Luka's going to be this season's MVP.
11. Cleveland Cavaliers
I covered it in my 2022–23 predictions, but this Cavaliers team has a chance to be truly special. There are, of course, some unknowns — the wing rotation, in particular, is pretty thin — but in Darius Garland and Donovan Mitchell, the Cavs should give opponents all they can handle offensively. Evan Mobley and Jarrett Allen are more than capable of carrying the defense. Mobley is the key to it all though — if he can make a leap on the offensive end, this team is a contender to win it all already.
10. Miami Heat
The Heat lost P.J. Tucker, who was the key to so much of what made them special — especially on defense — in the playoffs last season. Without question, that's a significant loss. But if you have Jimmy Butler and Bam Adebayo anchoring your team, no one should be counting you out just yet. Miami always finds a way to exceed expectations, and this season will probably be no different.
9. Memphis Grizzlies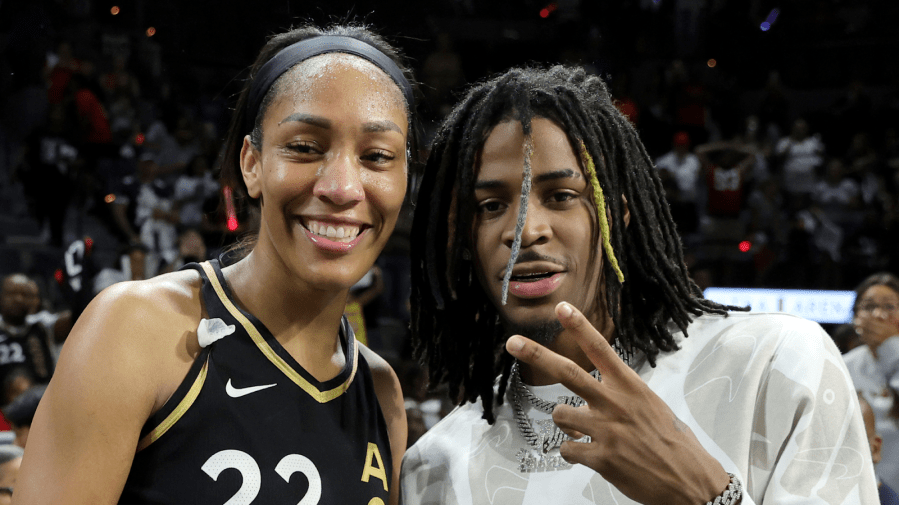 As I've written before, I'm a little worried about the Grizzlies this season. Some of the depth that made them so dangerous in the regular season last year is gone, and while the most important players are still on the team, this is a profoundly young roster. An injury will keep their best defensive player, Jaren Jackson Jr., out for the first part of the season, and it shouldn't be a surprise if they struggle to pick up where they left off because of that.
8. Brooklyn Nets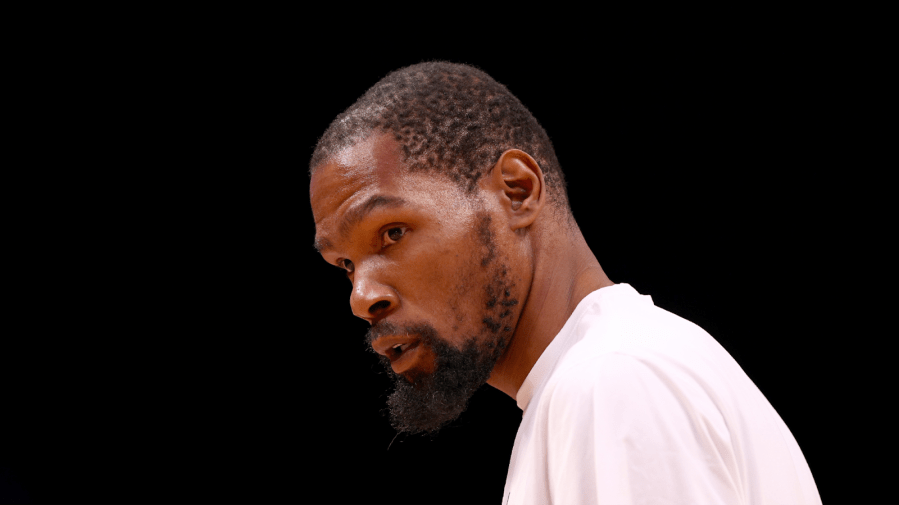 This Nets team is largely theoretical, but wow what a theory! You already know about Kevin Durant and Kyrie Irving, two of the most unstoppable offensive players ever, but I'm most excited to watch Ben Simmons. Simmons has been much maligned these past couple of seasons, so it's easy to forget that he's one of the best passers in the league and one of the best defenders, too. If he's really ready to go, this team might end up being even better than the version we thought we were getting at the beginning of last season.
7. Philadelphia 76ers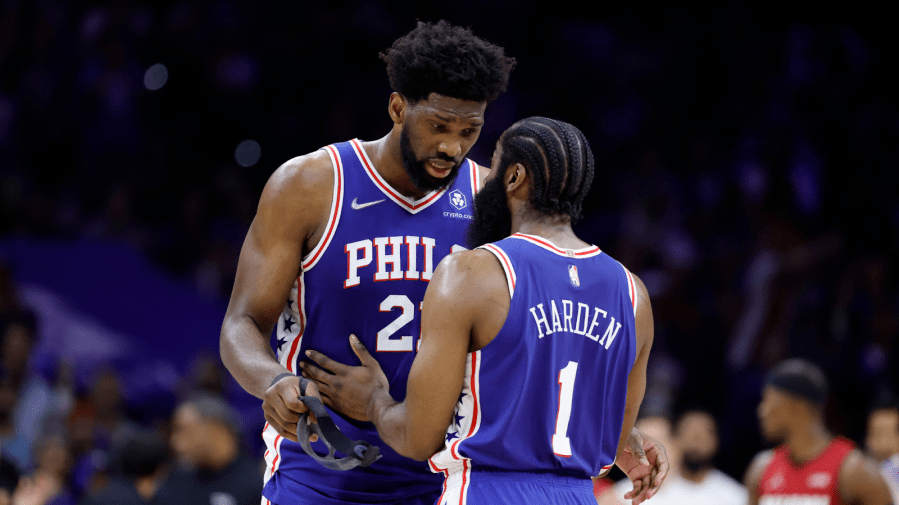 The 76ers made smart moves to improve their defense this offseason, plucking useful players like P.J. Tucker, Danuel House and De'Anthony Melton to add to their rotation. They're going to be solid on offense, and most nights that's going to be enough to get them the win, but the regular season feels pretty meaningless to these guys at this point. Can Joel Embiid and James Harden overcome their many years of playoff failures? We shall see.
6. Denver Nuggets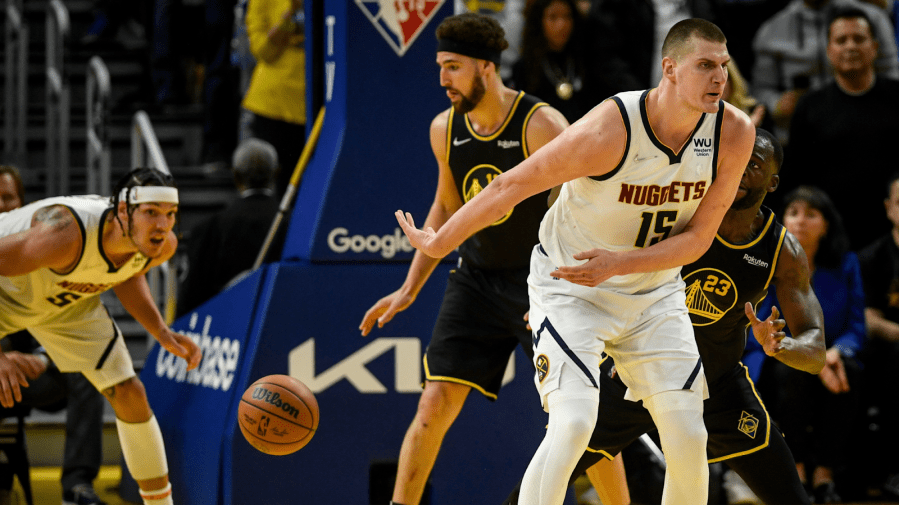 My favorite team to watch, the Nuggets finally get back Jamal Murray and Michael Porter Jr. to reassemble the lineup that looked like the best one in the league for a few short weeks in the early spring of 2021. There's an added twist, too, as the Nuggets picked up Kentavious Caldwell-Pope from the Wizards in exchange for Monte Morris and Will Barton. Don't be surprised, I'm saying, if the best five-man unit in the NBA this season is Murray, Caldwell-Pope, Aaron Gordon, Porter Jr. and MVP center Nikola Jokić.
5. Los Angeles Clippers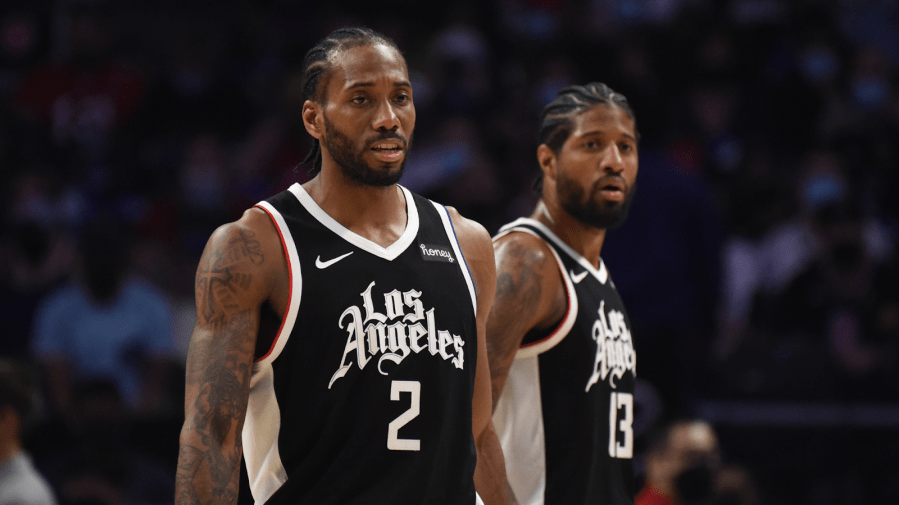 Speaking of players returning from injuries, the Clippers — with Kawhi Leonard and Paul George ready to go — probably have the deepest roster in the league right now. One of the most fun wrinkles? John Wall. After years of nagging injuries — he's sat out two of the past three seasons — he's healthy and could be the floor general this team has been missing of late.
4. Phoenix Suns
I can't think of a more brutal playoff loss than the one the Suns suffered at the hands of the Dallas Mavericks in game seven of their second round series last season. The Suns completely fell apart in that game, and it's hard not to wonder how they'll recover. Still, this team was head-and-shoulders better than every team in basketball last season — before the playoffs, that is — and pretty much everybody is back.
3. Boston Celtics
After a feel-good 2022 playoff run in which they surprised a lot of folks by marching to the Finals, the Celtics have had a tough offseason. Their head coach, Ime Udoka, is suspended for the entire upcoming season, and their defensive anchor, Robert Williams, will miss the next couple of months while recovering from knee surgery. They're still the betting favorites to win the conference, but some of the shine has certainly worn off.
2. Milwaukee Bucks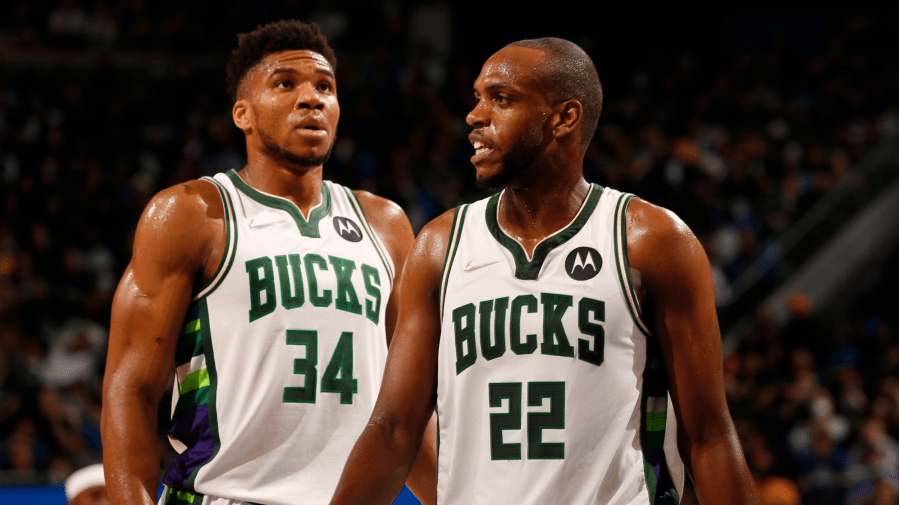 The Bucks, and not the Celtics, are the team I'd bet on representing the Eastern Conference in the 2023 NBA Finals. Giannis Antetokounmpo is the best player in the world right now — an unstoppable force on offense as well as a defensive system unto himself. The Bucks might have won the Championship last season had they not lost Khris Middleton to an injury at the wrong moment. They should be right back there this season.
1. Golden State Warriors
The Warriors — after losing Kevin Durant in free agency and Klay Thompson to a series of devastating injuries — finally put it all back together to win another title last year. Most importantly, Stephen Curry proved that he's even better than we often think he is; he rises to the occasion when the moment calls for it. Not to mention, Steph's game is impossible to defend, and he makes everyone around him better, too. This team has lots of great talent, but Curry makes it all tick — and we're lucky to have the privilege of watching him play.