Esports have become a huge industry in their own right over the past few years. In fact, the amount of people playing video games, whether competitively or not, has ballooned, too. As of 2020, more than 200 million Americans play video games — and that's just in the United States.
If you're new to the world of competitive video games or most of your gaming knowledge revolves around blockbusters like Halo or Animal Crossing, be sure to check out our esports 101 guide first. (Who knows — you might want to start investing in the lucrative industry!)
And, if you're somewhat well-versed in esports and want to know more about the titles themselves, or if you're a hardcore gamer looking to diversify your library, stick around. Here, we're delving into the top esports titles you should know, from sports simulators, like the NBA 2K series, to tactical shooters, like Valorant.
Top Sports & Fighting Games
NBA 2K Series
NBA 2K was first released back in 1999 and has since become one of the most popular sports-based video game franchises of all time. The premise is the same as a real-life NBA basketball game, but with virtual versions of your favorite players.
FIFA Series
EA Sports has been producing the FIFA series for over 20 years, allowing players the chance to play in some of the most exciting soccer matches around. The series brings real-life players to the screen and allows users to lead their favorite clubs and athletes to victory across a variety of game modes.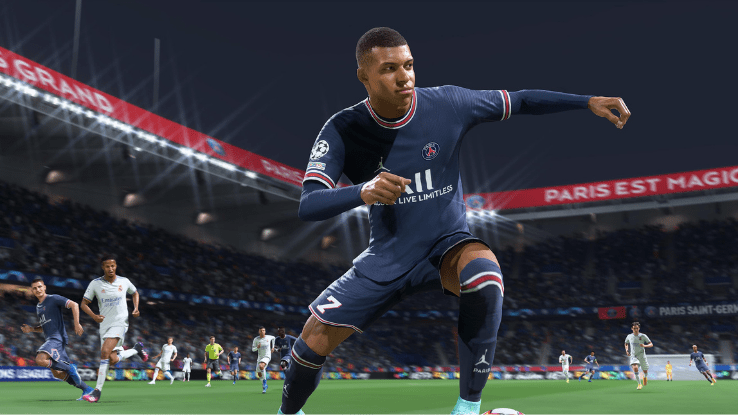 Rocket League
Rocket League was released in 2016 by Psyonix and combines all the fun of soccer — and cars. Yes, you read that correctly. The arcade-style game pits teams of up to eight players against each other as they attempt to score goals with hypowered, customized vehicles.
Super Smash Bros.: Ultimate
Super Smash Bros.: Ultimate, the latest installment in Nintendo's long-running series, is sort of like an all-star fighting match that features popular characters from classic Nintendo games. In Ultimate, however, that roster has truly ballooned to include everyone from Sonic the Hedgehog and Solid Snake to Final Fantasy 7's Cloud and Pac-Man. With a variety of game modes to choose from, your goal is to eliminate the other players, often by knocking them out of the arena (or, in some cases, chipping away at their health points).
Street Fighter
The first version of Street Fighter was released in 1987, but, since then, it's become one of the most popular video game franchises of all time. Players compete against other characters in a series of epic combat tournaments to see who will prove to be the deadliest fighter of them all. If you're a fan of arcade games, this updated take on the old-school fighter is a must-play game.
Top Action-Strategy Games
Fortnite
Fortnite was released in 2017 by Epic Games and involves three different play modes. In "Battle Royale" mode, players face off against each other — against up to 100 other players — to see who will be the last one standing. Not your speed? The "Save the World" mode lets up to 4 players fight off zombie-like creatures in a quest for survival, while "Creative" mode allows players to create their own game worlds.
Dota 2
Released in 2013 by Valve, Dota 2 has become an incredibly popular game throughout North America and Europe. The game pits teams of five against each other as they attempt to defend their area on an in-game map and defeat the other team by destroying the "Ancient" structure found within their base.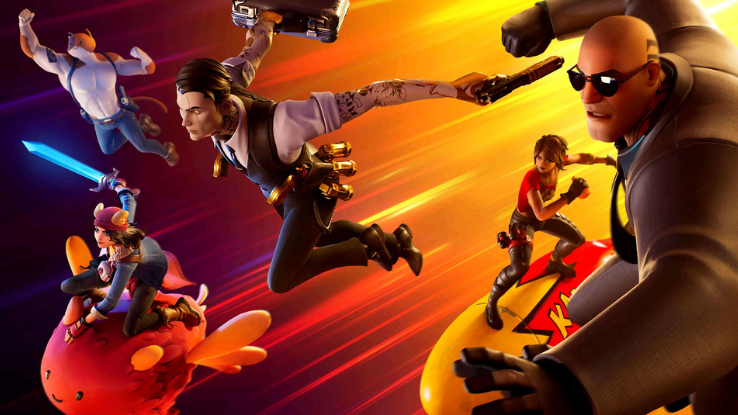 League of Legends
Released by Riot Games in 2009, League of Legends is especially popular across Asia. Similar to Dota 2, the game is played between two teams with 3–5 players apiece. Each team tries to defeat the other by destroying the "Nexus" in the other team's base.
Starcraft II
Starcraft II was released in 2010 by Blizzard as a sequel to the original Starcraft. The sci-fi game pits three different species known as the Terrans, Zerg, and Protoss against each other in an epic, and strategy-filled, battle set in space.
Hearthstone
Released by Blizzard in 2014, Hearthstone takes the fun of collecting trading cards (and battling with them) and puts it all online. Each player gets a deck of cards and, in a turn-based battle, uses their cards to reduce their opponents health points (HP) to zero. Easy to pick up, Hearthstone offers a variety of game modes to choose from.
World of Warcraft
World of Warcraft, or WoW, was released in 2014 by Blizzard. (Yes, Blizzard has a large chunk of the esports market.) The MMORPG to end all MMORPGs, WoW is set in a fantasy world and tasks players with creating their own avatar. Equipped with distinct skill-sets and abilities, you'll go on quests with other players, defeat enemies and explore all Azeroth has to offer.
Top First- & Third-Person Shooters
Valorant
Valorant was released in 2020 by Epic Games and quickly became a pandemic favorite. The 5 v. 5 character-based shooter gives players 13 rounds to use their tactical shooting abilities to defeat their opponents. With only one life to spare for each round, Valorant demands your best when it comes to strategy and thinking on your feet.
Counter-Strike: Global Offense
Released in 2012 by Valve, Counter-Strike: Global Offensive is a first-person team shooter. One team plays terrorists who take hostages and plant a bomb. The other takes on the role of counter-terrorists and attempt to rescue the hostages and dismantle the bomb before it's too late.
PlayerUnknown's Battlegrounds
PlayerUnknown's Battlegrounds was released in 2017 by PUBG and is a battle royale-style shooter. Up to 100 players armed with a variety of guns compete to be the last gamer standing by using their wits to gather supplies and their weapons to defeat their opponents.
Overwatch
Overwatch is a first-person shooter released by Blizzard in 2016. The game is played by teams of six players who battle it out by attempting to take control of certain points on the map or by completing in-game objectives.
Rainbow Six: Siege
Released in 2015 by Ubisoft, Tom Clancy's Rainbow Six: Siege is a tactical shooter that allows players to choose from one of 55+ characters, each with their own playstyle. Some characters are attackers, while others are defenders, and each competes to complete tasks, like rescuing hostages or defusing bombs.
Apex Legends
Released by Respawn in 2019, Apex Legends is another popular shooter. In it, players battle each other in a variety of modes, including Battle Royale mode, which features up to 60 players on a map, or Arena mode, which allows for squad vs. squad competition.
Splatoon 2
While Splatoon 2 is technically a shooter game, it's a lot more kid-friendly than some of the others on this list. Released by Nintendo in 2017, Splatoon 2 features a selection of colorful characters who attempt to claim turf by shooting each other (and said turf) with colored ink.