Tourist hotspots hold a special place in our heart. There's something great about taking part in the collective experience of trekking to Japan to take in the cherry blossoms alongside strangers from all around the world, or being one many tourists from across the globe sitting in front of the Eiffel Tower with a baguette. But sometimes you want a vacation away from crowds and bustle. Sometimes, instead of filling your itinerary with "must-see" sights, you want to discover those only-seen-by-you sights. Fortunately, there are several places you can enjoy a little peace and quiet this winter without worrying about the crowds. From stunning coastlines to breathtaking forests to rolling hills, these are seven incredible spots to visit in their respective off seasons.
Editor's Note: For information on the latest pandemic-related travel requirements and advisories, be sure to check the Centers for Disease Control and Prevention (CDC) and World Health Organization (WHO) websites, as well as airline and destination requirements regarding mask wearing, quarantine, and COVID-19 testing.
The Stunning Shores of Massachusetts' Cape Cod
With over 550 miles of beaches, Massachusetts' Cape Cod is a marvel. While the seaside towns on the Cape make for popular New England getaways during the height of summer, the area is still worth visiting year round. From whale watching to kayaking, there are plenty of waterside activities to enjoy — so long as the Cape's frigid waters don't deter you too much.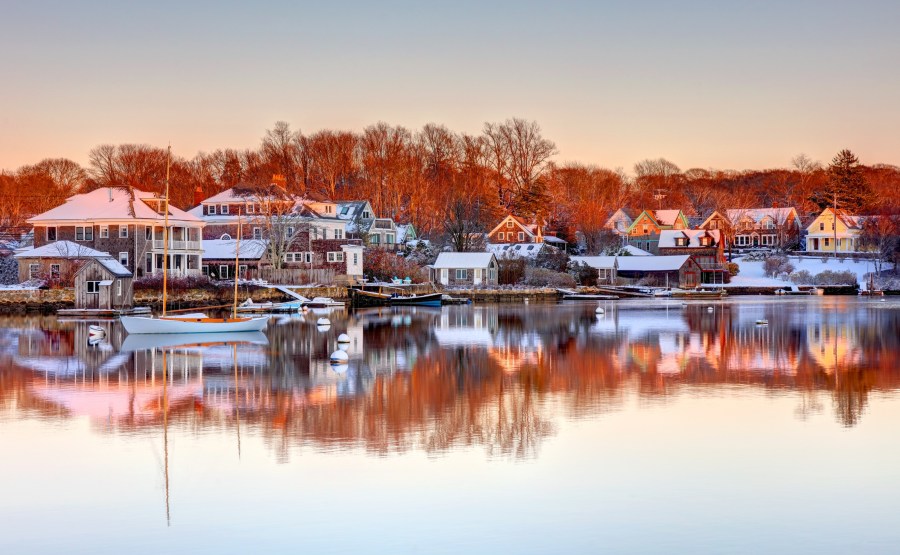 If you rather stay on land, hiking and biking are great late autumn activities. Not to mention, the many quaint villages and towns that dot the Cape are home to lovely shops, delectable restaurants, and eclectic galleries and museums. If you're not a fan of crowded beaches during the heat of summer, visiting Cape Cod's many hotspots, from Provincetown to Hyannis, might just make for a magical fall or winter escape.
The Peaceful Coastline of Florence, Oregon
The small town of Florence, Oregon is like a dreamy nature retreat. The area is known for its rolling coastline and stunning sand dunes, a popular and must-see attraction — made even better if you rent a dune buggy. And if you want to see more than just beachfront vistas, Florence is also home to some truly breathtaking forested hills.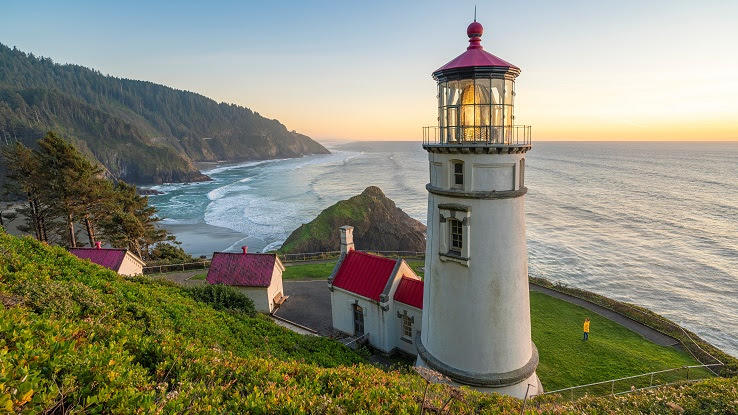 In town, you can expect to find yummy local seafood and a smattering of charming antique stores. Whether you want to stay at a campground or in a property along the coast, Florence is at its calmest in the low-occupancy off season, offering you plenty of space to explore.
Quiet Cottages Along Lake Erie
Lake Erie's serene shores and brisk weather make this destination a pleasant place to steal away to in the autumn months. The fourth-biggest of the five Great Lakes, Lake Erie borders Michigan, Pennsylvania, Ohio, and New York, making it an accessible getaway spot if you live in the northeast. To get the most out of your stay, rent a cottage along the lake and enjoy all those sunsets, sunrises, and open water.
During the day, you're welcome to kayak, fish, and swim in the lake's warmer waters. During the off season, you can also enjoy the bright colors of fall in the surrounding woods. Without a doubt, the gentle atmosphere of Lake Erie makes for the perfect place to disconnect from the world for a few days.
Breathtaking Views at Arches National Park in Utah
Arches National Park is one of the most famous natural wonders in the U.S. — and for good reason. Named for its incredible rock formations, this fiery landscape in Utah is the ideal road-trip destination for lovers of the outdoors. With over 2,000 arches, there isn't a bad view no matter where you hike.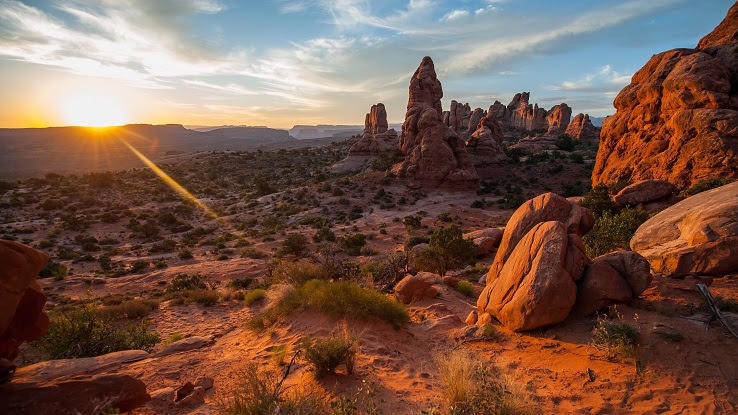 There's also plenty of space for distanced activities — like hiking and camping — thanks to the many acres of trails. The cooler weather of fall allows for less strenuous hiking, but it also makes biking and windows-down drives more pleasant, too. At some point during your stay, be sure to check out the world's largest natural rock formation, the Landscape Arch, which is located near Devil's Garden. And, if you stick around until sunset, you'll see the whole landscape turn an unreal shade of orange during golden hour.
An Artsy Atmosphere in Eureka Springs, Arkansas
Fall in Eureka Springs, Arkansas is unrivaled, except maybe by New England states like Vermont. Still, the leaves here transform the landscape, providing stunning shades of orange, red, and yellow. And it's less of a leaf-peeping hotspot than locations on the East Coast, which may make it particularly enticing if you're looking for a quieter autumnal getaway. In addition to being the site of lush forests, this mountain town in the Ozarks is also home to over 60 natural springs.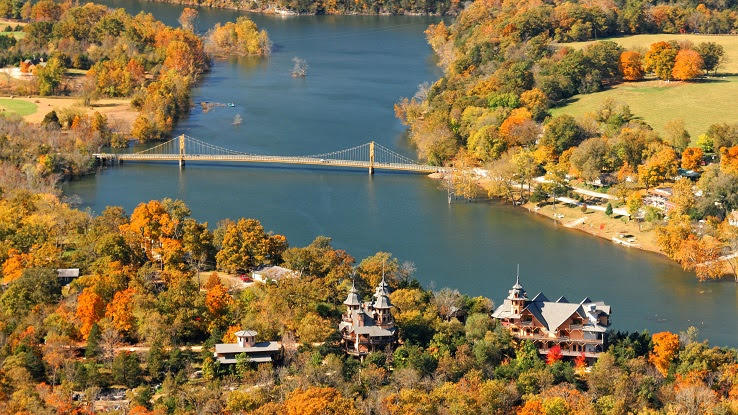 Head downtown and you'll find Victorian-inspired architecture. Perhaps unsurprisingly, this scenic spot is also a hub for artists and creatives, so be sure to stop by some of the town's many galleries. All of this said, the off season is the perfect time to explore all Eureka Springs has to offer.
The Glimmering Red Canyons of Arizona's Spiritual Sedona
Known for its spectacular red-rock hills, Sedona, Arizona is a superb vacation spot in both the fall and winter. Although Sedona is often a summer destination, visiting in the off season allows you to enjoy the breathtaking injury without the risk of heat exhaustion. While in Sedona, either hike the many trails or rent a Jeep and meander through the canyons in style.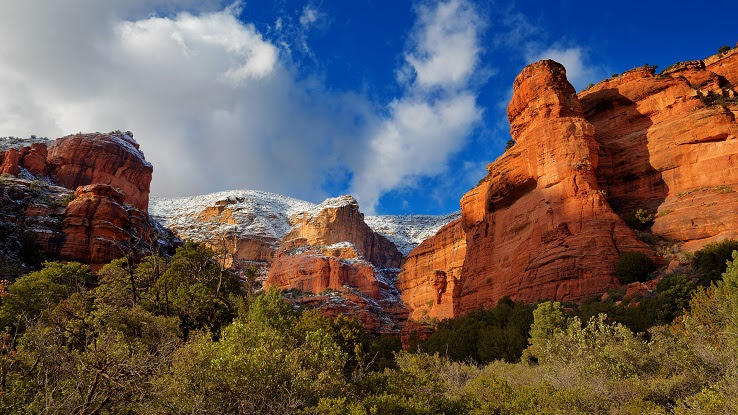 What you may not know is that Sedona is known for its vortexes, which are said to hold strong currents of healing spiritual energy. If you embrace the energy of Sedona, it may just leave you refreshed. And, outside of all that natural splendor, downtown Sedona is overflowing with delicious restaurants, eclectic art shops and galleries, and stores filled with regional goods. Plus, the off season might just afford you the opportunity to spot some snow on the higher points of this singular landscape.
Glamping in the Texas Hill Country
The Texas Hill Country is home to dozens of charming glamping spots, including the zip-lining hub of Wimberly and the slow-moving riverside area of San Marcos. In fact, one magical resort in Spicewood, Texas (near Austin), Cypress Valley, will even transport you back to childhood: this glamping spot in the Texas Hill Country suspends you hundreds of feet above the ground in a spectacular treehouse hotel.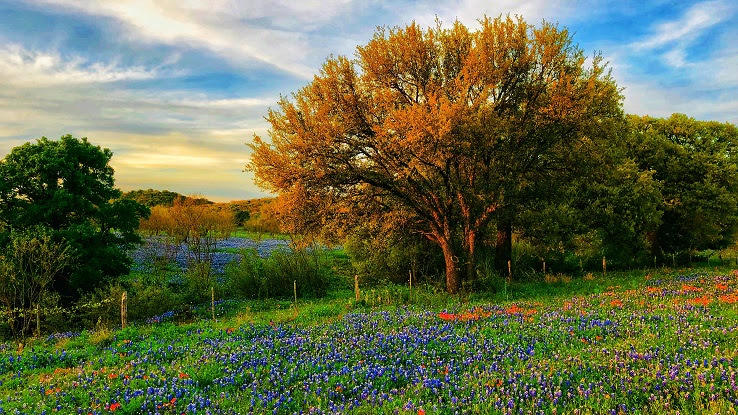 Rope bridges and suspended platforms connect you to the other sections of the resort. (Adventurous guests can even zip-line past their rooms!) But beyond the whimsical concept of Cypress Valley, the natural setting of Spicewood is incredibly peaceful, replete with streams, wildflowers, ponds and greenery. From swimming to wine tasting, there are plenty of less adventurous activities, too — and, if heights worry you, Hill Country also offers plenty of lovely ground-level camping spots to choose from.
Other U.S.-based Getaways Worth Checking Out: