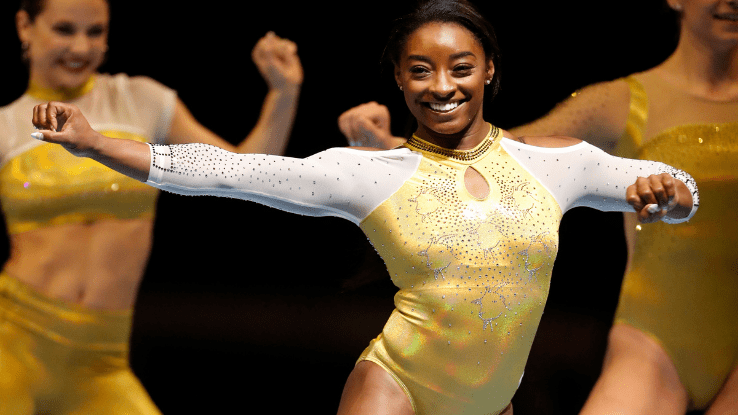 All things considered, 2021 brought a lot more hope than the year before it, but the COVID-19 pandemic still made the year a strange one. Much like last year, many of us are thankful to have had sports to turn to, even if leagues continued to look different from pre-pandemic seasons. Still, 2021 had plenty of sports moments that we'll remember forever.
Massive stadiums weren't filled to capacity and many matches were canceled due to COVID-19 cases. As a result of this, many of our top sports moments happened off the field. In the age of social media and podcasts, athletes can amplify their voices in ways we've never seen. And thankfully, the supply chain issues didn't leave us with a shortage of great sports moments in 2021.
Athletes Prioritized Mental Healh Over Olympic Gold — And Made History Gold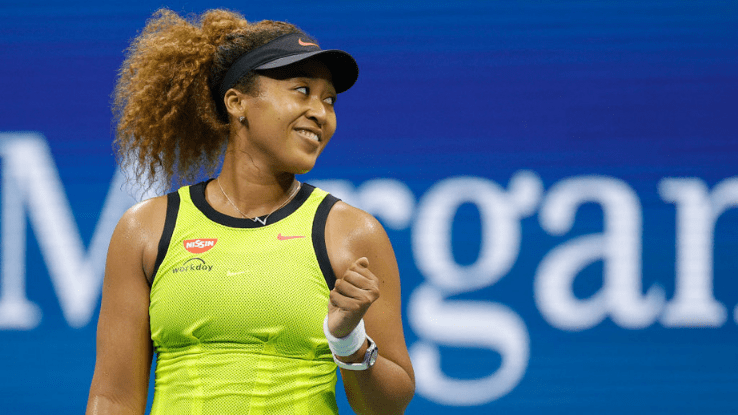 There was a lot of speculation about whether or not the Tokyo 2020 Olympics were even going to happen, but they ended up giving us a lot of our favorite sports moments. A few of our favorite Olympic moments didn't even happen in a stadium: four-time Grand Slam tennis champ Naomi Osaka decided to forgo the games to focus on her physical and mental health. Using her platform like this wasn't new to Osaka; previously, she'd pulled out of the French Open. "Perhaps we should give athletes the right to take a mental break from media scrutiny on a rare occasion without being subject to strict sanctions," Osaka wrote in a piece for Time. "…I do hope that people can relate and understand it's O.K. to not be O.K., and it's O.K. to talk about it."
In a similar display of strength, gold medal-winning gymnast Simone Biles pulled out of the Olympics midway through, prioritizing her mental health over the medal podium. "With seven Olympic medals to her name — four of which are gold — Biles knew the world was watching and waiting for her Tokyo 2020 routines," an article on SymptomFind notes. "And that made her decision to withdraw from several events all the more important." Other Olympians, such as bronze medal-winning track and field sprinter Noah Lyles and shot put silver medalist Raven "The Hulk" Saunders, used their platforms this summer to openly discuss depression and therapy.
Other Olympians made history on the field(s). Indian athlete Neeraj Chopra became the first Asian person to win gold in the javelin event and only the second Asian person to win a throwing event in Olympic history. Canada's Quinn also made history by being the first openly trans athlete to win a (gold!) medal.
The Braves, Hank Aaron & "The 44 Coincidence"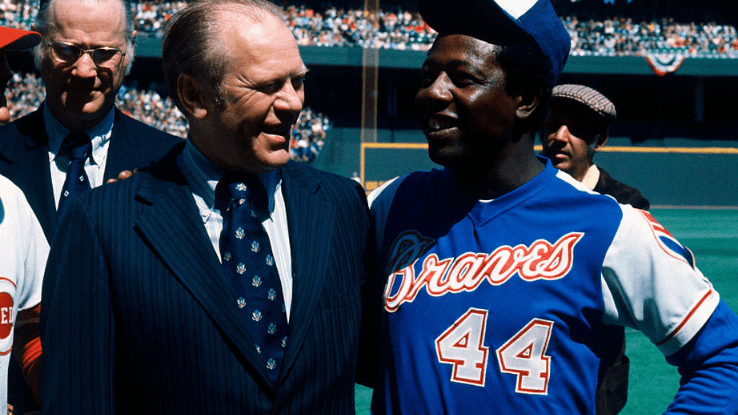 Every so often in sports, a number follows an athlete or team in a way that feels more like superstition than coincidence. Much like Tim Tebow and 3:16, the number 44 followed the Atlanta Braves in an odd way. This was Braves' manager Brian Snitker's 44th season with the team; their general manager, Alex Anthopoulos, turned 44 years old in 2021; the team won 44 games prior to the MLB's All-Star break; and the franchise had a 44-44 record when Ronald Acuňa (LF) was injured.
In the end, the Braves won the World Series in the 44th week of 2021. No player on the Braves' roster wore #44 because it was retired in 1977 as a tribute to Hank Aaron. Aaron had played in the Negro Leagues before joining the MLB, breaking records while getting over 3,000 hits. All these fours caused some superstitious fans to wonder if there really was an angel in their outfield?
The WNBA Turned 25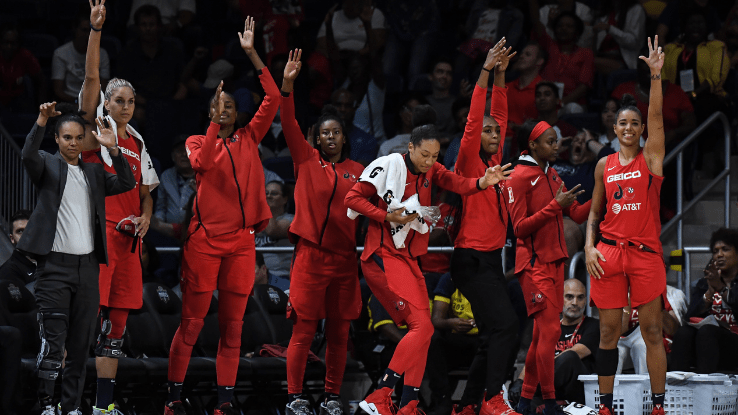 It's pretty wild to think that the largest professional sports league for women in the U.S. is only 25 years old, while men's leagues, like the NBA, are nearing their second century. On top of providing fans with some of the most competitive and exciting basketball around, the league, its teams, and its players have used their platforms to protest police brutality and racial inequality. Back in 2016, the Indiana Fever became the first team in all of pro sports to protest during the anthem, so the leadership is nothing new for the inspiring league.
The WNBA has also taken strong stances when it comes to supporting survivors of domestic violence, striving for equal pay, and creating an LGBTQ+-inclusive league. "According to NPR, about 70% of the players in the WNBA are Black, and it's clear that the league was ready to stand behind their players — and fans — and leverage the sport's immense platform for good," Ask's Kate Bove writes. "For years, the WNBA has been leagues ahead of other professional sports when it comes to pursuing societal change and justice" — and 2021 further cemented that.
Tom Brady was Perfect on the Field, But Questionable Off of It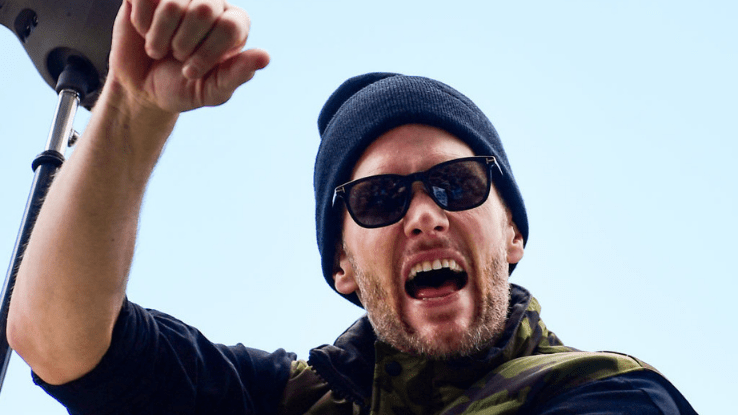 Tom Brady won his seventh Super Bowl ring this year with the Tampa Bay Buccaneers. There's no questioning that Brady is one of the best to play the game; in the past, the quarterback has made headlines for following a strict schedule and a seemingly-impossible diet. But in 2021, we saw a different side of Tom Brady.
While celebrating the Bucs' Super Bowl win at a parade, Brady was visibly intoxicated and displayed a lack of concern for the ongoing COVID-19 pandemic by forgoing a mask.. Months later, Brady told the Tampa Bay Times that he was diagnosed with COVID-19 shortly after. We wonder how much more of an impact his truth would have had in February as opposed to September of 2021.
Shohei Ohtani Becomes Baseball's Breakout Star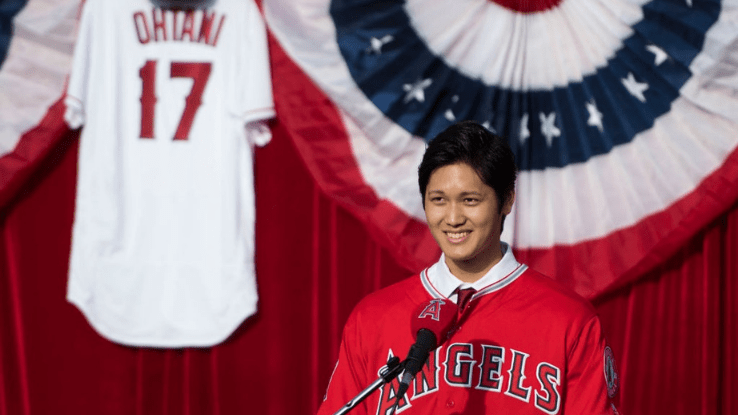 Born in 1994, Shohei Ohtani of the Los Angeles Angels grabbed hold of 2021 and did not let it out of his glove. The pitcher's accolades from the most recent season include being dubbed the American League MVP; Ohtani also earned the Player's Choice Award for Player of the Year, nabbed the title of Silver Slugger, and was selected for 2021's All-Star game.
As both an outstanding pitcher and designated hitter (DH), Ohtani boasts skills that statisticians could spend all day talking about. Having only joined the MLB in 2018 , the then-Rookie of the Year showed that he was an integral part of the MLB's future. After this season, we predict that Ohtani will be talked about for years to come.
LeBron James Brings Some Levity to the (Animated) Basketball Court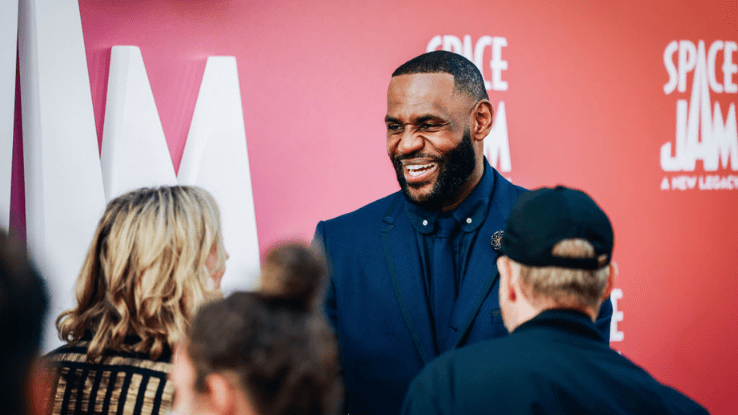 As we mentioned, 2021 was such a strange year for sports, so much so that the silver screen brought us one of the most memorable sports moments of the year. LeBron James is such a beloved figure for his talent and his activism. Often, he's compared to Michael Jordan when sports fans discuss who the greatest NBA player of all time is, but the two superstars also share another commonality: acting gigs.
Space Jam: A New Legacy had been anticipated for over 20 years. The original Space Jam served flashy footwear, an unforgettable soundtrack, familiar (animated) faces and cameos from the then-best basketball players in the world. While this year's sequel received mixed reviews, a mid-pandemic summer blockbuster that served up some nostalgia and laughs was much-needed.
The NFL Tried Doing Better, Which Led to Bombshell News
Historically, the NFL has let their players and fans down on a number of issues, from mishandling players' health concerns as it relates to injury to using the racist and disturbing practice of race-norming. This year, the NFL also took over an investigation into the CEO of the Washington football team, Dan Snyder, when he was accused of creating a toxic workplace and engaging in sexual misconduct.
The investigation took a turn when leaked emails revealed long conversations with Jon Gruden, the former head coach of the Oakland Raiders. Once the general public saw the blatant misogyny and homophobia in the emails, Gruden resigned soon after the leak. Sports create such large communities, so we appreciate that the league is working to be more welcoming — even if that progress is incredibly slow (and often prompted by huge missteps).
More Athletes Than Ever Are Living Their Queer Truth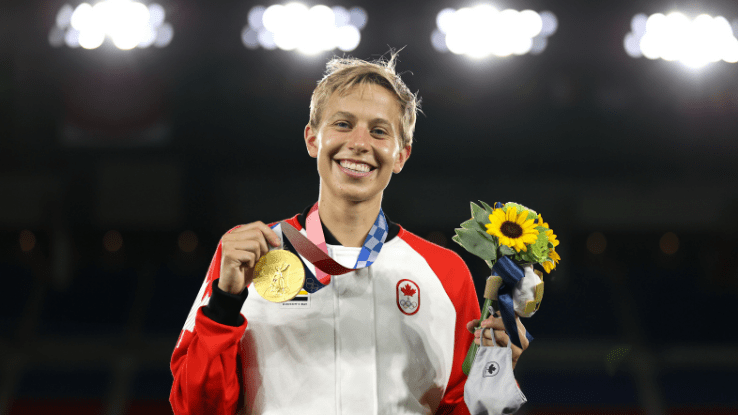 As we mentioned before, Quinn made history by being the first openly trans Olympian to win a medal when Canada's soccer team nabbed gold. But they aren't the only LGBTQ+ athlete to foster more visibility and representation in pro sports. Carl Nassib of the NFL's Oakland Raiders came out as gay on his Instagram story in June, while Luke Prokop became the first player under an NHL contract to come out as gay. The WNBA's Layshia Clarendon, who now plays for the Minnesota Lynx, shared more about his journey as an openly nonbinary and trans pro athlete and what using their platform, and being nonbinary in a binary sports world, means to her.
According to Outsports, more than 183 athletes that competed in the Tokyo 2020 Olympics identified somewhere on the LGBTQ+ spectrum. If 2021 brought this much progress, we can't wait to see what 2022 will bring.