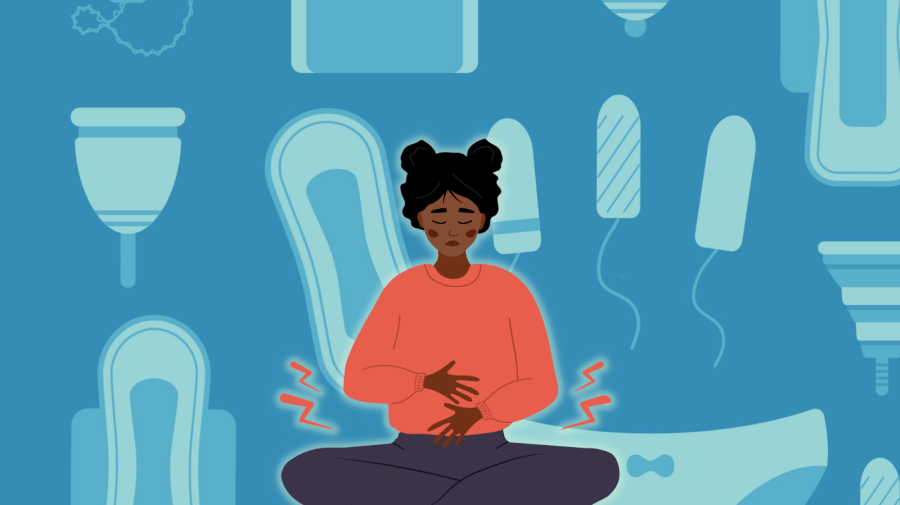 Although it began in early 2022, the tampon shortage finally came to a head in June 2022 in the United States. If you shop for period products, you've probably been greeted with some empty shelves, too. The reason for the tampon shortage is multifold. While many news outlets will simply cite "supply chain problems" in their headlines, the issue is far more complex.
Prices for raw materials are rising. Not to mention, we're facing global labor shortages and transportation challenges — that includes everything from rising fuel costs to backups at ports.
But there's another issue that's impacting period products; tampons are technically Class II medical devices. As a result, tampon production is highly regulated and subject to stringent quality-control requirements. While, overall, that's a positive when it comes to folks' health and wellness, the regulations can stymie production — and have in 2022.
Fortunately, tampons aren't the only options for women and other people who use period products. Whether you're looking to find a more eco-friendly solution, cut down on monthly costs or find something more comfortable, there's a product out there that'll fit your needs.
From Thinx menstrual underwear to Saalt menstrual cups to all-cotton and chemical-free tampons, here are some of the best period products on the market today.
Period Products: Alternatives to Tampons and Pads
Menstrual Cups
In many ways, menstrual cups are the closest substitute to tampons. Although they function similarly to tampons — they collect blood internally — they're much, much greener. Designed with reusability in mind, menstrual cups are not only a more environmentally conscious choice, but, in the long run, they're more affordable than the packs of tampons and/or pads you're stocking up on every few weeks.
According to Saalt, one of the leading menstrual cup brands, there's no question about it — cups are the way to go. Saalt boasts some impressive stats to prove it; not only do menstrual cups have 3 times the capacity of tampons, but they can be worn for up to 12 hours and last about 10 years. All of that means that each menstrual cup saves about 3,000 pads and tampons from ending up in landfills. Does it all sound too good to be true? Well, you might be happy to hear that an impressive 91% of Saalt's first-time users never go back to tampons or pads.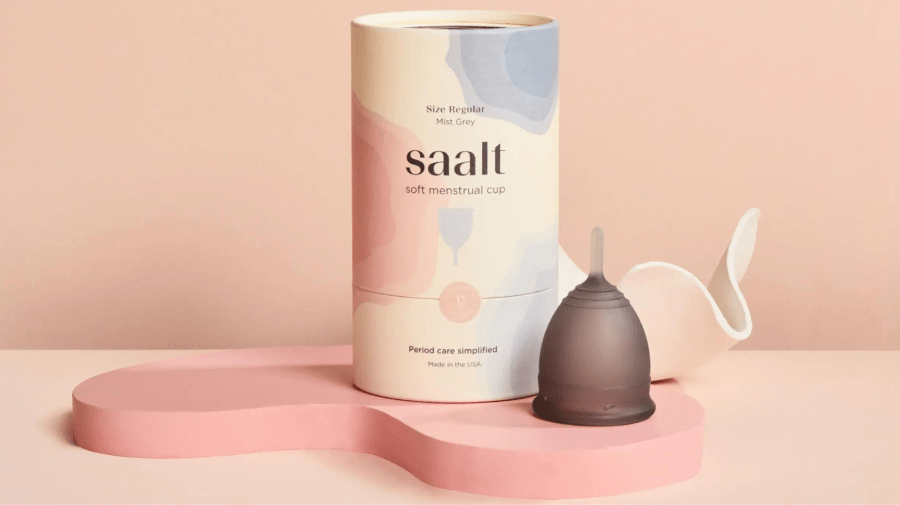 As with most period products, there are several leading brands of menstrual cups. One of the biggest players in the field is DivaCup, which kind of kicked off the mainstream menstrual cup trend. The company offers products made with medical-grade silicone that are free from added plastics, dyes and chemicals.
But just because it was a pioneer in the space, doesn't mean it's the only brand worth trying. In recent years, several other menstrual cup brands have garnered strong followings; aside from DivaCup and Saalt, there's Cora, MeLuna and Lena, which was voted best menstrual cup for beginners. If you check out any of these company's websites, you'll discover legions of dedicated customers, many of whom wish they'd transitioned away from tampons sooner.
For the most part, menstrual cups cost around $30–40, depending on the brand and product line. However, they represent a significant savings over time; you don't have to replace a menstrual cup each menstrual cycle. Instead, you can typically use the same one for years — as long as you properly care for it along the way.
But cups aren't the only design out there. Some companies, including Saalt and Flex, offer menstrual discs. Designed to offer up to 12 hours of protection, Flex's menstrual disc essentially replaces up to five super tampons. Plus, you can set up an ongoing subscription, making it easy to remain fully stocked.
Period Underwear
If you want a greener alternative to pads, period underwear might be a good fit for you. These undergarments are designed with absorbent layers, allowing the fabric to draw in fluid and keep it locked away from the skin and other clothing. It may sound functionally similar to a pad, but the big plus is that period underwear is washable and reusable.
Be aware: period underwear needs to be changed far more regularly than traditional underwear — generally, every 8–12 hours. In some cases, changing your menstrual underwear more often may be necessary, particularly if you have a heavier flow.
So, what's the advantage? For one, they're designed with more leak protection than pads, making them a more secure choice. Plus, most customers for big-name brands, like Thinx and Saalt, say period underwear is far more comfortable than bulky pads.
Comfortable, discreet and leakproof, Thinx menstrual underwear is a top-name brand. Perhaps surprisingly, the main line includes some pretty stylish choices. For those who prize breathability, Thinx Air, a line made from micromesh, is great for wearing under tight clothing or while playing sports — despite being for lighter days, they hold about two tampons' worth of blood. However, some of Thinx's other styles hold up to five regular tampons' worth of blood, some of which were made specifically with sleeping in mind.
Aside from Thinx, Knix offers similarly high-quality menstrual underwear as well as overnight kits. TomboyX, a queer-founded brand known for its gender-inclusive under-garments and swimsuits, also makes a line of period underwear. The brand's offerings are both size-inclusive and gender-affirming — instead of just offering bikini-type cuts, some of the period underwear is modeled after their popular boxer briefs and trunks.
Often, period underwear works well on its own. However, some people prefer to combine it with another method, such as a menstrual cup. That allows your period underwear to essentially serve as some extra leak protection, the same way a liner or thinner pad might be coupled with a tampon.
Better Single-Use Period Products
Smaller-Brand Tampons and Pads
While store shelves may be light when it comes to tampons, that doesn't mean you can't find them, especially if you're open to smaller brands and shopping online. Plus, many of these alternatives to the big brands are more environmentally friendly than other single-use products.
There are a number of brands that stand out in this arena, but our top pick is Cora. While Cora does offer menstrual cups and other reusable tampon/pad alternatives, the brand has also put their stamp on these tried-and-true period products. Their organic-cotton tampons, for example, are made without pesticides, dioxins, fragrances or chlorine, making them a healthy and more sustainable choice.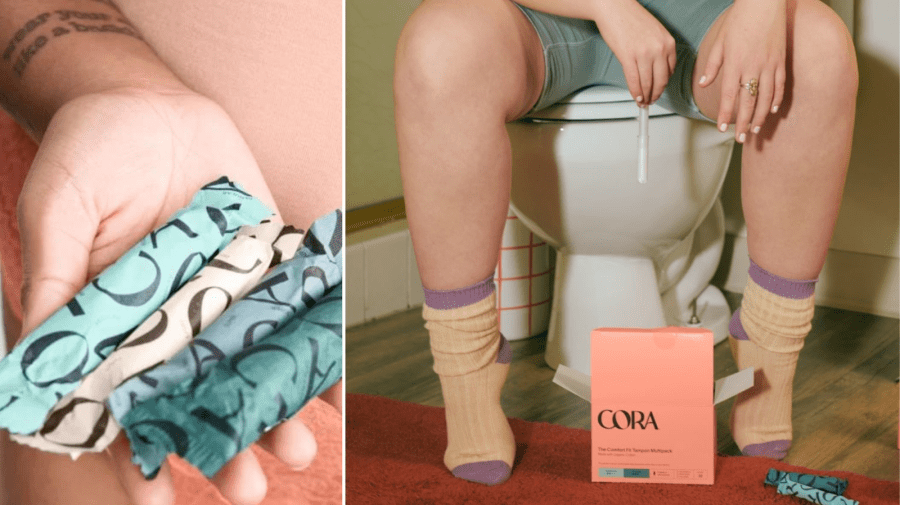 You can buy Cora's tampons with or without applicators, depending on your preference — and you can make a one-time purchase of Cora products or subscribe and save. No matter what you choose, having a range of high-quality tampons and pads delivered to your door is certainly convenient.
Other popular tampon- and pad-makers that put clean ingredients and the environment first are Lola, Honey Pot, Rael and Blume. As with all brands, each has its own benefits, drawbacks and recommended changing schedules. Since that's the case, it's wise to learn more about each company's offerings before making a selection that's best for you.
Choosing the Right Tampon Alternative and Period Products
Choosing a tampon alternative really boils down to personal preference. For example, menstrual cups might seem similar to tampons, but inserting them can come with a learning curve, and they may feel a bit different once you've got them in place, at least at first.
On the other hand, period underwear is more akin to wearing a pad. For long-time tampon users, the more free-flow sensation might feel unpleasant. If you have sensitive skin, period underwear may not be the best fit for you; as you might expect, there's an increased exposure to moisture that comes along with period underwear.
Still, with either of these reusable options — menstrual cups and period underwear — there's less of an environmental impact. Over time, you'll also find your investment more financially worthwhile, too. And, of course, you'll be making fewer trips to the bathroom to change out products.
When it comes to using a smaller brand's tampons, you'll essentially have the same experience as you would with a big brand in terms of use, absorbance and comfort. Typically, the biggest drawback with these smaller brands is the price; while stores like Target make it easier than ever to find these products, you're definitely paying for the higher-quality, clean materials. In the long run, though, that might be worth the investment to you.
Ultimately, which option is best for you will depend on your needs and preferences. Even if you aren't hindered by a tampon shortage in your area, exploring your options before next month is always a good idea — that way, you're prepared (and comfortable) when the time comes.