Explore the best attractions the Northeast has to offer with this visitor's guide to Maine. As a state packed with breathtaking natural parks, seaside ports, and countless lakes and rivers, a vacation to Maine often comes with the fun challenge of figuring out exactly what to do first. We'll break down some of Maine's best attractions for every type of traveler and even clue you in on some of the most celebrated local cuisines in the Pine Tree State.
Stephen King's House
If you're a fan of Stephen King, then it's worth a trip to the small city of Bangor, Maine. There, you'll be able to get a glimpse of the horror author's gorgeous Victorian mansion at 47 W Broadway. 
While the home is not currently open for tours, you'll be able to take in the property's wrought-iron fence, which is decked out with spiders, bats, and other notoriously creepy creatures. Next to the mansion stands an intricately carved wooden statue of a bookshelf flanked by owls, cats, and other spooktacular species. 
Acadia National Park
If you want to experience Maine's natural beauty at its finest, look no further than Acadia National Park. Much of the park is situated on Mount Desert Island, the largest island off the coast of Maine. Located about 50 miles from Bangor, the island is accessible by car and plane, or via a free ride on the local Island Explorer shuttle.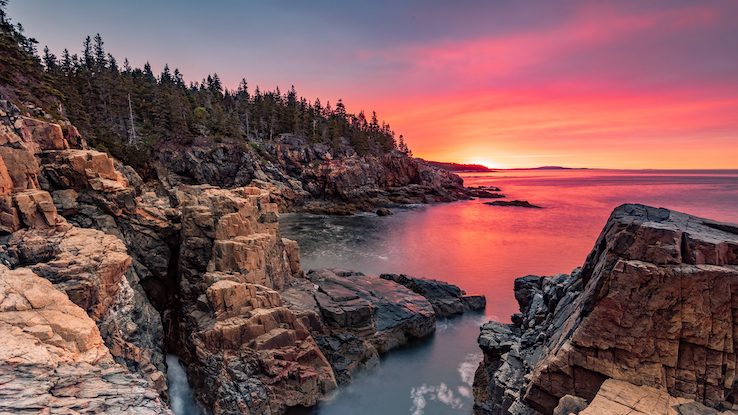 Known as the "Crown Jewel of the North Atlantic Coast," the park offers miles of hiking, biking, and motor roads, as well as plenty of great camping opportunities. 
Desert of Maine
In Freeport, you'll find one of Maine's most unique campsites at 95 Desert Rd. The Desert of Maine features 20 acres of sand dunes right in the middle of a pristine coastal forest.
A popular tourist attraction for over a century, the site includes a natural playground for kids, a mini golf course, and a gemstone village. Adults will enjoy the site's A-frame cabin rentals, nature trails, and fascinating historical structures. 
Lobster Boat Tours
No matter which part of Maine you plan to visit, you won't have to look far for a chance to embark on a lobster boat tour. A variety of tour companies invite guests aboard a real lobster fishing voyage, complete with the opportunity to purchase your own catch. There's also plenty of great scenery as you sail past lighthouses and coastal fishing villages.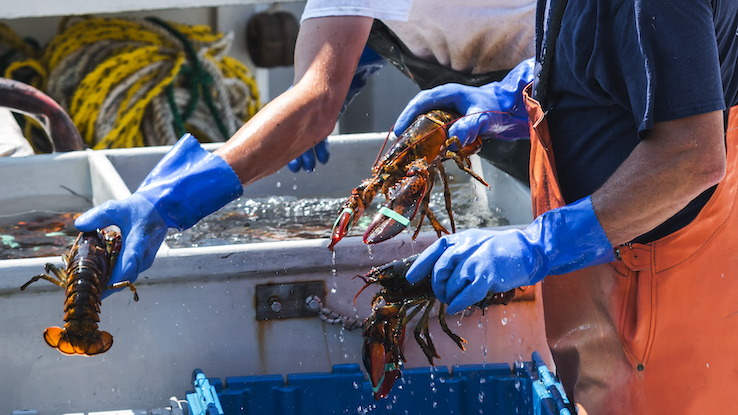 Wabanaki Canoe Tours
Immerse yourself in nature and Native American culture with Newry, Maine's Mahoosuc Guide Service. Their Wabanaki Canoe Tour offers an epic four-day camping and canoeing adventure, throughout which you'll interact with members of the Penobscot tribe. You can also learn traditional basket making, root carving, shelter making, and more during this once-in-a-lifetime adventure. 
Debsconeag Lakes Wilderness Area Ice Caves
Just south of Baxter State Park, you'll find the Debsconeag Lakes Wilderness Area. The preserve features 46,271 acres of some of the most pristine ponds, forests, trails, and campsites in all of New England. 
A moderate 1.5-mile hike offers the chance to explore the natural wonder that is the Debsconeag Ice Caves. The caves, which were formed by glaciers during the Ice Ages, have been known to maintain their icy interiors well into the heat of August. 
Sabbathday Lake Shaker Village
You may have heard of a small Christian sect called the Quakers, but how much do you know about their cousins, the Shakers? The Shakers gained several thousand converts during the 18th century and embraced ideals such as equality, pacifism, and millennialism. 
Their belief in celibacy, however, caused the group's numbers to dwindle pretty rapidly. Find out more about the history of this fascinating community with a visit to Sabbathday, Maine, where you'll find the world's last remaining Shaker village.
Eat Red Snapper Hot Dogs and Drink Moxie
Every region has its culinary favorites, and Maine is no different. Throughout the state you'll find vibrant red hot dogs known as red snappers. These natural casing beef and pork franks are a celebrated Maine tradition and are often served on a New England-style bun. 
Make sure you also take the opportunity to try Moxie, a soda first created in 1884, which has since been dubbed the official state soft drink of Maine.
Giant L.L. Bean Boot
In Freeport, Maine, you'll find a towering 16.5-foot-tall L.L. Bean Boot, which stands on the southwest side of the company's flagship store. First opened in 1917, the store is now open 24/7 and offers just about every piece of outdoor apparel and gear under the sun. 
Throughout the town of Freeport, you'll find three other L.L. Bean locations, including an outlet and home store, as well as a bike, boat, and ski store. Whether you want to stock up for your next outdoor adventure or just grab a selfie with an impressively large footwear monument, don't miss the chance to check out the store's many offerings.   
Monhegan Island
About 10 miles off the coast of Maine you'll find Monhegan Island. While the island's lone village has a population of just 119 people, it still features plenty of shopping, dining, and lodging opportunities. No boat? No problem. Check out one of the local ferry services that will whisk you right up to the island's shore.
The island's real draw, however, is its stunning natural scenery, which includes some of the highest cliffs on the coastline. Most of the island has been designated as a nature reserve and showcases a stunning blend of forests, meadows, and seaside coves. Enjoy 9 miles of nature trails or find out why the island has attracted so many artists throughout its history with a trip to the Monhegan Museum of Art & History.
From coastal forest hikes to adventures on the sea, we hope the opportunities explored in this visitor's guide to Maine will help make your journey a magical one.