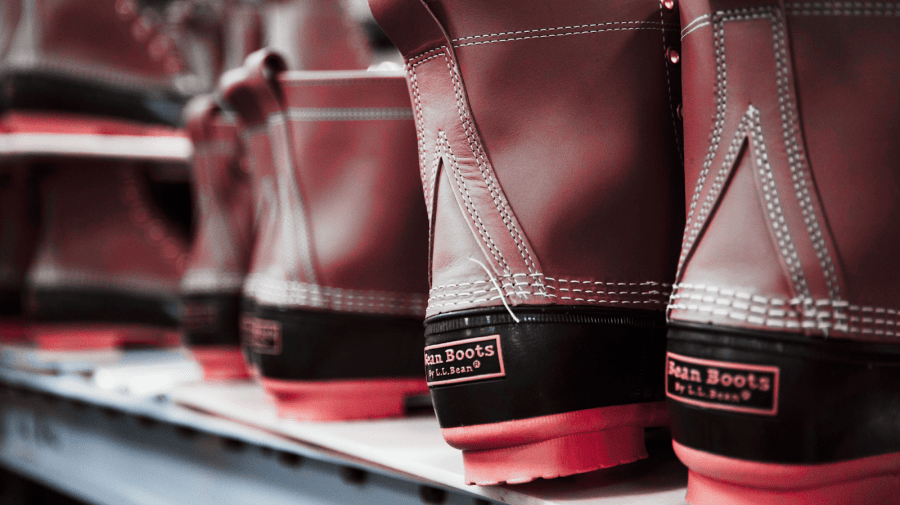 There are very few American-founded brands that have truly stood the test of time — and even fewer have crossed the 100-year benchmark. Apparel brands like Levi Strauss & Co. (1853), Carhartt (1889) and Filson (1897) have all endured since the 19th century. While a few decades younger than some of those other brands, the Maine-based L.L. Bean — known for its hand-sewn Bean Boots and outdoors apparel and products — certainly ranks among these lasting brands. So, what does L.L. Bean stand for today?
Quite literally, its name comes from founder Leon Leonwood Bean. But, in a larger (and non-literal) sense, L.L. Bean is synonymous with quality and durability. You can depend on an L.L. Bean product, be it one of their beloved monogrammed backpacks or their iconic duck boots. Still, the company has had some hard truths to face when it comes to their brand's inclusivity.
To celebrate L.L. Bean's 110th anniversary, we're taking a look at the company's recent strides to create products for every body — and make the outdoors inclusive and accessible to everybody.
L.L. Bean's Origins: Leon Leonwood Bean and Waterproof Boots
Founded in 1912 in Freeport, Maine, by outdoor enthusiast, inventor and author Leon Leonwood Bean, L.L. Bean had a somewhat rocky start. Well, it actually had a wet start that turned rocky. The company's Bean Boots are so iconic in part because they were the brand's first and only product for a time.
While hunting and fishing in the Maine woods, Bean's boots would often end up soaked. Eager to invent a waterproof solution, Bean approached a cobbler with the idea for making a shoe with a light-weight leather body and a rubber toe and sole. Knowing that his peers were dealing with soaked socks and boots, Bean circulated a mail order amongst hunting license holders, promising 100% money-back guarantee if any customers weren't satisfied with their boots.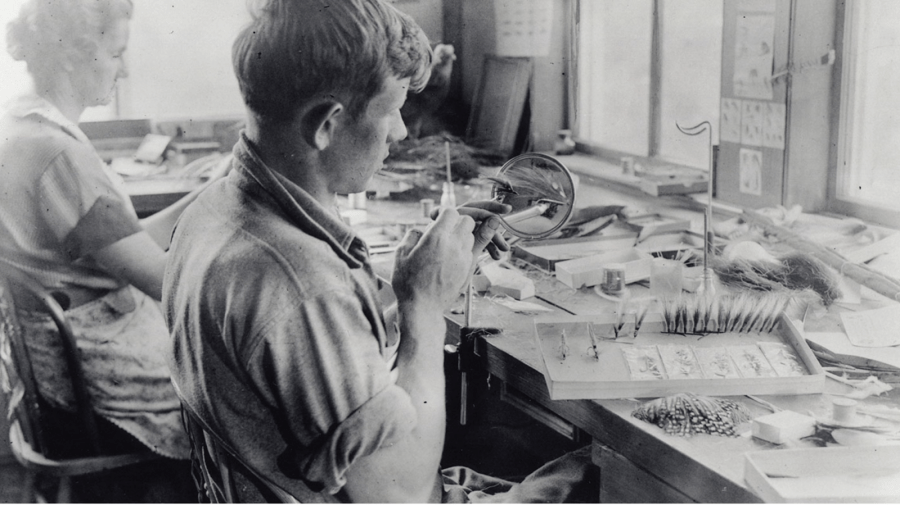 Up until 2018, L.L. Bean was known for its truly outstanding returns policy; customers could get 100% money back on returned products or trade in older versions of products for the latest release. This really was a great way of replacing well-worn slippers or decades-old backpacks that were on their last legs. The only issue? While the policy fostered brand loyalty, it understandably hurt the company's bottom line in the end.
But, yes, this noteworthy policy came about during the manufacture of the first 100 boots Bean produced. Unfortunately, his confidence in the boots led him to refund 90% of the costs to those initial customers since the rubber bottoms of those first 100 boots developed cracks. Still, Bean wasn't deterred. The boots were popular enough and there was a need. He traveled down to Boston and got in touch with the United States Rubber Company, offering them around $400 to produce higher-quality rubber boot soles.
Returning to Freeport, Bean set up his boot shop. Over the summer of 1912, he sold a whopping 100 pairs of Bean Boots, thanks in large part to direct-mail sales. Between his dedication, the popularity of the products and the impressive return policy, Bean got a lot of press. In just a few years he was able to move out of the basement manufactory he'd established and buy a shop on Freeport's main street. A year later, in 1918, he patented his invention. And, just two years after that, he flat-out owned the building he'd set up shop in.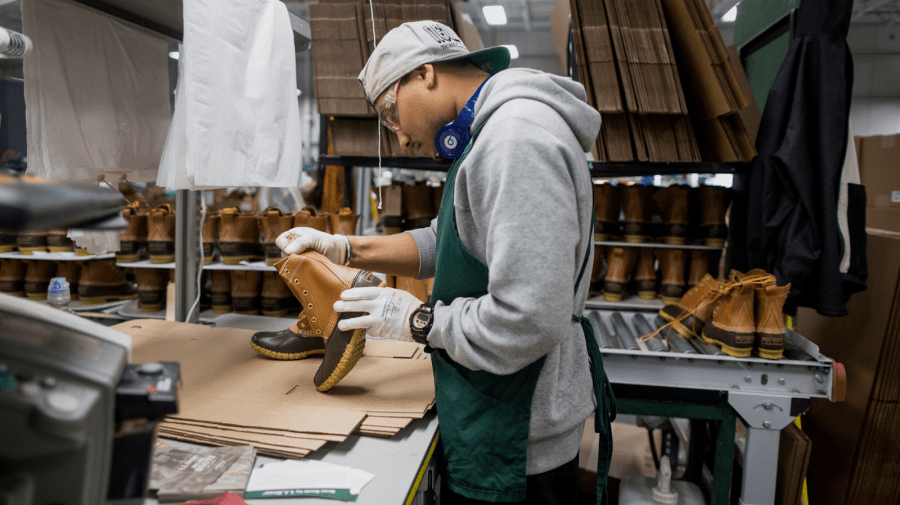 With all that success under his belt — er, boots? — Bean decided to expand. He focused on improving other popular outdoor products, such as the classic field coat, which was added to L.L. Bean's roster in 1926. L.L. Bean's success only rose over the next several decades. Despite the Great Depression, the company's gross sales totaled around $1 million; about 20 years later, that figure hit the $3.8 million mark. By 1984, the company boasted sales upwards of $237 million.
If you're ever up in Maine, the L.L. Bean's Freeport headquarters is worth visiting — and it's open 24/7, 365 days a year. Can't make it to New England? Not a problem. Although catalog and online sales remain important, the company's brick-and-mortar growth shows no signs of slowing down.
As of 2021, L.L.Bean "operates 54 stores in 19 states across the United States, along with 25 stores in Japan", and has plans to open several more stores, all while expanding their presence in Canada. That same year, the outdoor retailer boasted an annual net revenue totaling $1.8 billion — a 14% increase over 2020.
Are the Outdoors — and Outdoor Products — Really for Everyone?
When it comes to many all-American labels, there's often some measure of exclusivity. This crops up in terms of who a brand might market to; often, marketing initiatives center folks of particular races and/or socioeconomic status.
Take Abercrombie & Fitch, for example. After spending years as the so-called "most hated retailer in the U.S.," the brand confronted its history of exclusionary products and marketing discrimination. Now, it's "cool" again, despite its cologne-forward, low-lighting storefronts — by "cool", we mean inclusive, intentional and open to acting on criticism.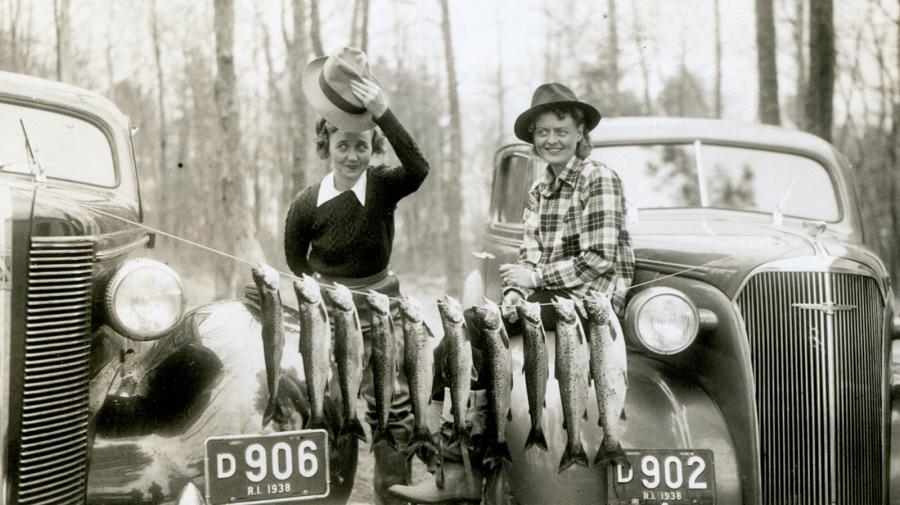 Open up an older L.L. Bean catalog: you'll most likely see a bunch of smiling white people filling its pages. That's kind of the norm for many of these classic American brands, which catered to a certain demographic. It's not all sweaters tied around shoulders, though. A lot of L.L. Bean's products are practical. The outdoor retailer is a great place to stock up on camping supplies, hiking poles and fishing gear, after all. Of course, the problem stems from something much larger than L.L. Bean.
The Exclusionary History of America's National Parks
While the U.S. National Parks Service and other big-name outdoorsy groups may tout catchy slogans about nature welcoming us all, that simply isn't true. For starters, maybe nature is just outside your door, but that isn't true for everyone. Environmental racism and classism create huge barriers for many Americans. And even if someone lives near a green space, park or trails, they might not feel welcome.
Not only are activities like hiking, camping and visiting the beach rarely accessible to disabled outdoors lovers, but our National Parks often exclude Black and Indigenous people as well as other people of color — something that's beyond inexcusable, especially given the nation's history and its treatment of Indigenous peoples and the lands are stewards of. In fact, over 70% of U.S. national park visitors are white. And that's pretty telling about who, exactly, feels welcome outdoors — and who has been systematically excluded from enjoying nature.
In a publication by NC State's College of Natural Resources, KangJae "Jerry" Lee, a professor of parks, recreation and tourism management at the college, expanded upon this history of exclusion. "Our research shows just how persistently American parks have been defined, conceptualized and managed by powerful white elites who were racists and eugenicists," Lee explained. "They defined nature as something that only white individuals can access, experience and appreciate."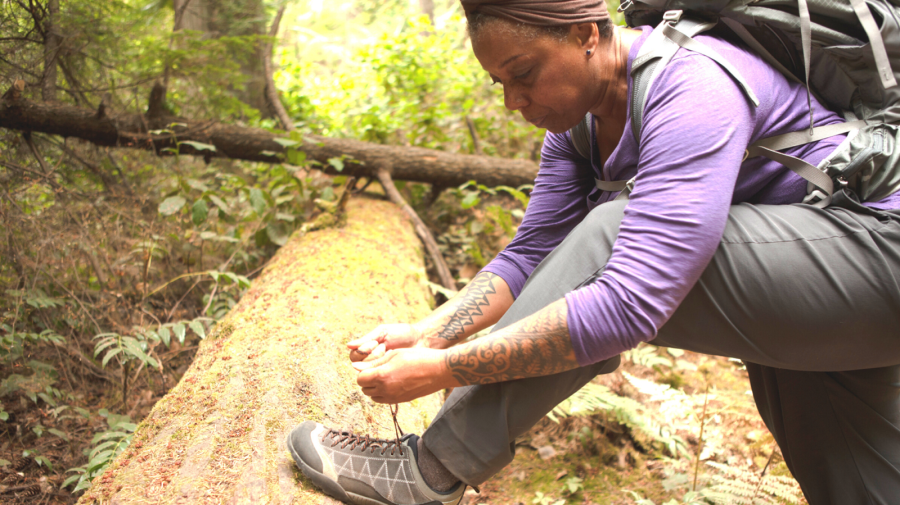 Writers for GreenWire perhaps put it best: "National parks, often romanticized as 'America's Best Idea,' are also one of its whitest." Since the National Park Service (NPS) founding in 1916, racist beliefs have undergirded the parks. There's America's most famous naturalist John Muir, for example — a man who was unequivocally and blatantly racist.
"For [conservationists], who prized the expert governance of resources, it was an unsettlingly short step from managing forests to managing the human gene pool," Jedediah Purdy, a Columbia Law School professor, wrote in The New Yorker. So, no, outdoor retailers like L.L. Bean aren't the whole problem, but they certainly have the power to perpetuate these issues — or help change them.
#BeAnOutsider: L.L. Bean Strives for Inclusivity
After Linda Bean, one of the company's heirs and board members, came under fire for donating tens of thousands of dollars to Donald Trump's presidential campaign, L.L. Bean faced calls for boycotts. While the L.L. Bean made it clear that Linda's donation was a personal one — separate from the company — the incident opened up an opportunity for more accountability on L.L. Bean's part.
In 2020, L.L. Bean officially declared a dedication to widespread inclusivity, steering its efforts with a comprehensive Diversity, Equity and Inclusion (DEI) plan and a promise to support organizations championing diversity, inclusion and accessibility in the outdoors as well as those focused on sustainability and environmental issues.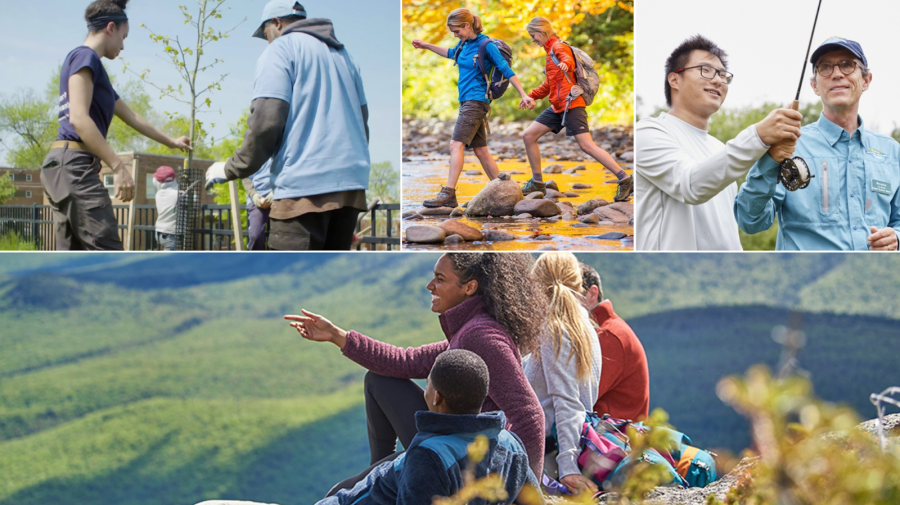 According to L.L. Bean, getting outside can improve your quality of life — it can certainly do wonders for one's physical, mental and emotional health, after all. But, in order for everyone to reap those health benefits, nature needs to truly be for everybody.
The company's efforts also involve some looking inward. Although their management team is still predominantly white and male, L.L. Bean boasts a low turnover rate, is consistently voted one of the "Best Companies to Work For" and scores high on the Human Rights Campaign's (HRC) Corporate Equality Index. And all that 2021 revenue? Well, it resulted in a lot of good. L.L. Bean provided a "performance bonus of 20% of annual pay for its approximately 5,500 employees, comprising a 12% cash bonus and an 8% 401(k) contribution."
For the last few years, L.L. Bean has been invested in rethinking its hiring practices to align with its DEI goals. "We have enhanced our recruitment of diverse candidates including setting a goal to recruit 50% of our 2021 interns from underrepresented groups," L.L. Bean has stated. "We have also committed to working with freelance talent and external agencies led by or inclusive of under-represented groups specifically BIPOC, women and LGBTQ+."
Making the Outdoors More Accessible for Everybody
On their site, L.L. Bean notes that a staggering 95% of people experience a decrease in stress levels while spending time outdoors. For the company, the connection between mental health and nature couldn't be more clear. In honor of Mental Health Awareness Month, L.L. Bean's social media accounts took a month-long break, hoping to lead by example and get folks away from their screens.
Although many of L.L. Bean's initiatives are new — or newly revisited — one staple since 1979 has been the retailer's Outdoor Discovery Program. In 2021 alone, the program enabled more than 170,000 people to enjoy time outdoors. The company's dedicated team of instructors help immerse people of all skill levels in educational and confidence-building activities.
"When 90 of the first 100 Bean Boots were returned, our founder worked tirelessly to correct the problem," the company notes on its site. "Today, we strive to embody this same devotion to service through our ongoing commitment to sustainability, our partners, and employees, along with our DEI efforts, and the well-being of the outdoors."

Sometimes big-name brands aim to capture a new, once-ignored customer base under the guise of inclusivity — see: corporate Pride — but L.L. Bean has been taking action, and putting money toward enacting real change. Over the past decade, L.L. Bean committed over $16 million to organizations and efforts that both make the outdoors more accessible and more well-protected.
Locally, the company has partnered with various organizations aiming to promote racial and social justice across Maine-based businesses. On a consistent basis, the company's social media platforms have helped to amplify diverse voices, furthering their mission to make the outdoors more accessible. Seeing one's self represented in the outdoors, be it in an Instagram post or on the pages of a catalog, encourages one to take that step, to enjoy nature.
And, lastly, the L.L. Bean Community Fund and Outdoor Access Fund have contributed $6 million to various organizations that support outdoor access for all, from Out There Adventures and EqualityMaine Foundation to Unified Asian Communities, The National Urban League and Outdoor Industry Association – Thrive Outside Community.
So, yes, it's a work in progress, but that doesn't mean the company hasn't made great strides. What L.L. Bean stands for may have shifted, or come into sharper focus, over the last 110 years, but it's clear that the brand remains a leader in the space, and, like its renowned Bean Boots, a dependable companion on everybody's next adventure.