Back in March 2020, bookstores, along with other non-essential businesses across the U.S., abruptly shut their doors in order to help contain the spread of the emerging COVID-19 pandemic and keep both employees and the public safe. Almost overnight, indie booksellers started devising new and creative ways to reach their readers and customers — lit events and book clubs moved to Zoom, online book orders surged and contactless curbside pickup became the new normal.
In the months that followed, bookstores had to contend with the same financial uncertainty that has affected a large portion of small businesses across the U.S. While some indie bookstores have been kept alive by PPP loans, GoFundMe campaigns and other forms of community support, hundreds of small bookstores across the country have been forced to shut down permanently due to revenue hits, the inability to secure PPP funding, and the costs associated with repeatedly reopening and closing in response to ever-shifting public health guidelines.
Now that the COVID-19 pandemic appears to be letting up in the U.S., surviving indie bookstores are ready for support. Even well-established and historic bookstores like City Lights Bookstore in San Francisco and Powell's Books in Portland, OR, have found it challenging to sustain enough revenue through online sales and donations to retain employees and keep the lights on. Instore shopping will provide more stability for independent bookstores.
With over 50% of the population having received at least one dose of a COVID-19 vaccine, in-store shopping is starting to become the norm again. Bookstores are receiving clearance to increase the capacity of shoppers allowed indoors. Shopping for books may look different in a post-pandemic world, but if there's one thing the pandemic taught us, there is never a bad time to buy books.
How Have Independent Booksellers Adapted?
The sudden and unprecedented nature of the initial COVID-19 shutdowns and stay-at-home orders in March of 2020 required that bookstore owners quickly regroup and pivot in order to continue connecting with customers. Most small bookstores rely heavily on foot traffic, whether from tourists, locals or attendance at in-store events and readings, to drive book sales. Without in-store shoppers, booksellers were forced to find other ways to connect with customers in order to stay afloat.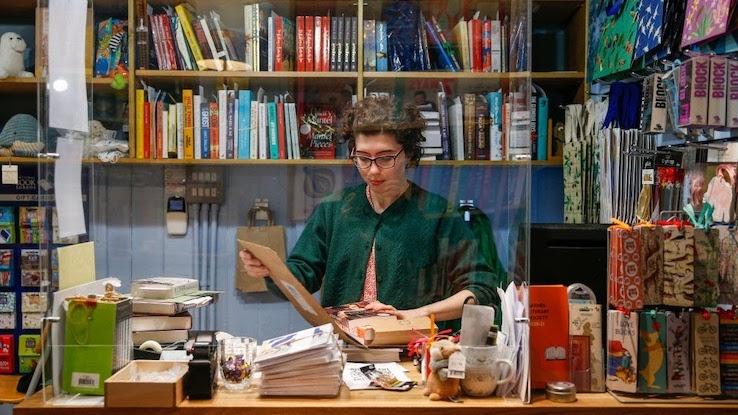 Booksellers rapidly shifted to online ordering, building web stores and transforming their brick-and-mortar locations into order-fulfillment centers for curbside pickup or local home delivery. Literary events, readings, and book clubs started taking place over Zoom.
Many booksellers, realizing quickly that they wouldn't be able to stay in business off online sales alone, set up GoFundMe accounts to raise the funds needed to cover basic expenses like operational costs, rent and wages for employees. In April 2020, City Lights Bookstore launched a GoFundMe campaign to help with operational costs, and successfully raised over $509,647, allowing them to retain their employees and stay in business indefinitely. While many indie booksellers were able to meet fundraising targets, bookstores all over the U.S. are still fundraising to stay in business.
Book Sales Rose by 8.2% in 2020 — but Did Independent Booksellers Benefit?
In a year defined by economic fallout and rising unemployment as the U.S. has struggled to contain community spread of the novel coronavirus, the book-publishing industry has actually been a rare exception to the rule. The NPD Group, a market research firm, reported that sales of print books were up 8.2% in 2020 from the previous year.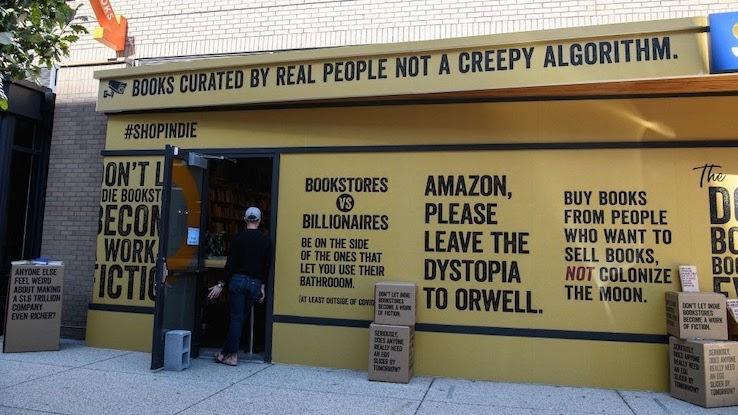 So why did book sales spike in 2020? "All of the additional time people spent at home created a big appetite for reading, including huge spikes in sales of cookbooks and do-it-yourself books, which helped people stay entertained and engaged," said Kristen McLean, books industry analyst for NPD. Additional factors driving book sales included the need to provide at-home education for K-12 students and a surge in interest in anti-racism literature and resources after the police murder of George Floyd in May of 2020. And with concert venues, movie theaters and museums largely closed to the public, folks have been turning to books for entertainment in addition to the near-endless TV and film options on major streaming platforms.
While sales records are welcome news for the publishing industry amidst the struggling U.S. economy, industry growth doesn't necessarily correlate with increased profits for independent booksellers, especially in our current abnormal-as-new-normal world where over 50% of all online book sales are made by online shopping giant Amazon. In fact, while iconic bookstores like NYC's The Strand were launching GoFundMe campaigns to stay afloat amidst the pandemic, Amazon's thirdquarter earnings solidified 2020 as its most profitable year on record.
How Has Bookshop.org Helped Independent Bookstores?
The convenience and ease of shopping on Amazon has posed an existential threat to brick-and-mortar bookstore owners since the early 2010s. However, in January 2020 (with eerily good timing), the online startup Bookshop.org launched with the goal of disrupting Amazon's convenience advantage.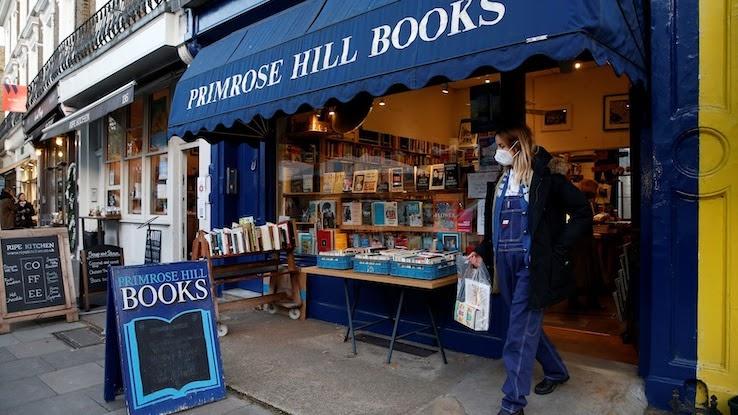 Bookshop.org is an online bookstore with a sleek user interface and a mission to "financially support local, independent bookstores." Ten percent of the profits from each Bookshop order go to affiliated independent bookstores. Booksellers can also work with the startup to develop their own virtual storefronts on the site, and customers can choose to direct a share of profits from their order to an indie bookstore of their choosing.
It's worth noting that buying from Bookshop.org is a slightly less effective way to support bookstores than simply buying directly from your local indie bookseller because Bookshop channels only a portion of sales toward bookstores. But if you prefer the convenience of shopping online and/or prefer your contribution helps multiple booksellers at once, Bookshop is a great alternative to Amazon. To date, Bookshop has raised over $14.2 million for indie bookstores.
Shopping While Vaccinated: Support Your Local Bookstore
The challenges facing independent booksellers during the pandemic were, to use an oft-repeated term, unprecedented. Between decreased foot traffic, the continuing absence of meaningful federal aid for small businesses and revenue hits, many booksellers have had to get increasingly creative in order to stay afloat. Despite these obstacles and the uncertainty that the future holds, one thing is clear — books and the communities that indie bookstores create among readers are more essential than ever.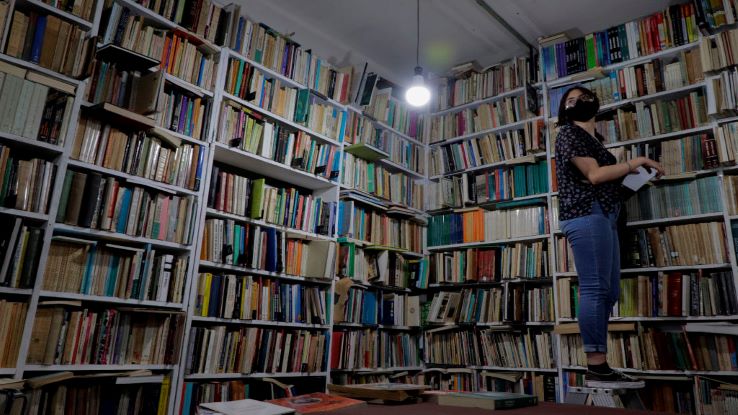 In the United States alone, about 12,200 stores closed their doors in 2020. Indie bookstores did not face the brunt of it thanks to online sales and the persistent support of book readers. The book industry is not without its casualties, however, like University Press Books in Berkeley, CA, which had been open for 46 years.
Shopping for books may look different in a post-pandemic world. Some businesses may keep their staff masked for their safety and yours. Other shoppers may be wearing gloves to hold books and scan their pages.
You may see different staff at bookstores when you return to them because many Americans are hesitant to return to work. Many bookstores are not in a place to pay excellent wages to employees, which is all the more reason to support indie booksellers— so they can pay their staffs well.
Supporting bookstores will remain a high priority for readers everywhere. In many cases, independent booksellers are community spaces as well as stores. When thinking about the essential businesses that helped society get through the pandemic, your local bookstore deserves a spot on that list.