When the COVID-19 pandemic began in 2020, it took a major financial toll on American families. Millions of folks had their hours cut — or, even worse, became unemployed and, as a result, unable to provide for themselves and their families. Businesses shuttered for months; some even had to shut their doors for good.
To mitigate these financial strains and lend support, the federal government has issued three rounds of so-called stimulus checks — or, more accurately, relief payments — to eligible Americans. And even though parts of the United States have seemingly turned a corner from the height of the pandemic due to the vaccine rollout, members of Congress are still calling for more relief payments. In fact, many want the federal government to provide Americans with larger checks and more frequent support.
President Joe Biden has alluded to the possibility of another batch of government stimulus checks, but, so far, nothing has precipitated. So, is a fourth round of COVID-19 relief payments still on the table? We're taking a look at where the White House stands on additional payments.
The First Three Stimulus Checks Have Been Helpful But Americans Are Still Struggling
In response, federal lawmakers enacted a $2.2 trillion economic stimulus package, known as the CARES Act, on March 27, 2020 in order to help Americans navigate financial hardships in the wake of the novel coronavirus pandemic. Among its many benefits, the act increased federal unemployment to $600 a week and provided many Americans with relief checks — one-time payments totaling up to $1,200 per individual who reported an adjusted gross income of $75,000 or less in 2019.
In the months following the CARES Act's passing, Congress continually failed to broker and distribute a second relief package with stimulus checks to assist Americans in weathering the struggles the COVID-19 crisis has caused. However, by the end of 2020, a second round of relief payments — the so-called "stimulus checks" — finally hit Americans' bank accounts.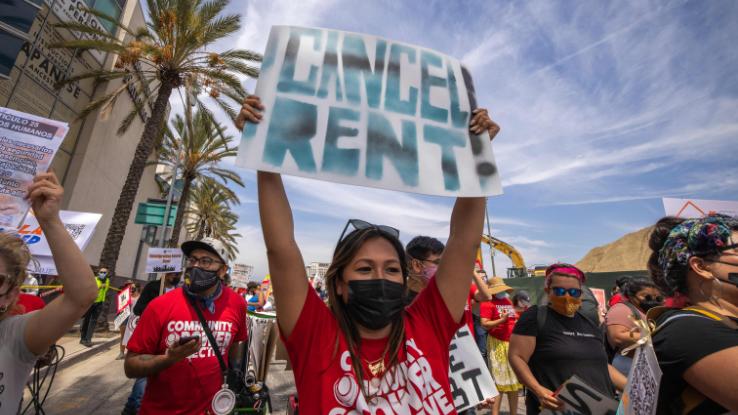 And, despite dramatic shifts in the amount of relief funds and a lot of back-and-forth, February 27, 2021 saw the U.S. House of Representatives passing the American Rescue Plan Act of 2021, a $1.9 trillion COVID-19 relief package that includes an extension of unemployment benefits, tens of billions in aid for small businesses and nonprofits, and, of course, the ever-elusive third round of relief checks for Americans.
By March 11, President Joe Biden had signed the American Rescue Plan into law. "This historic legislation is about rebuilding the backbone of this country and giving people in this nation, working people, middle-class folks, people who built the country, a fighting chance," Biden said in the Oval Office before signing the legislation. "That's what the essence of it is."
Despite these three rounds of financial assistance, business bailouts and loans, and a robust vaccine rollout, the pandemic (and its financial impact) is far from over. Millions of Americans remain in financial distress; about 4 in 10 people say their income remains below its pre-pandemic levels, according to a survey from financial services firm TransUnion.
As of now, the Internal Revenue Service (IRS) plans to send out monthly payments for a larger child tax credit in July to eligible families. Moreover, the current federal unemployment assistance of $300 per week is set to continue until September 2021 — and federal student loan payments are on hold until then, too. However, many states have announced that this unemployment assistance will be cut short early or that there will be a requirement set in place so that individuals will have to prove that they're actively searching for work in order to receive said assistance. Even so, businesses have struggled to fill open positions: either they don't have the money to pay workers a fair wage or former employees have taken this time to either return to school or change careers.
Certain Members of Congress Are Pushing For More Payments
Since it is clear that the pandemic is still impacting citizens, certain members of Congress have been pushing the Biden administration for more financial relief for Americans. In late March, a group of more than 20 Democratic senators signed a letter to the president, recommending additional aid. That group included Senator Elizabeth Warren (D-MA), Senator Bernie Sanders (I-VT), and Senator Cory Booker (D-NJ). The group called for recurring direct payments instead of a one-time check.
The lawmakers also recommended automatic unemployment extensions based on economic conditions. Currently, those benefits will expire on September 6. "This crisis is far from over, and families deserve certainty that they can put food on the table and keep a roof over their heads," the letter said.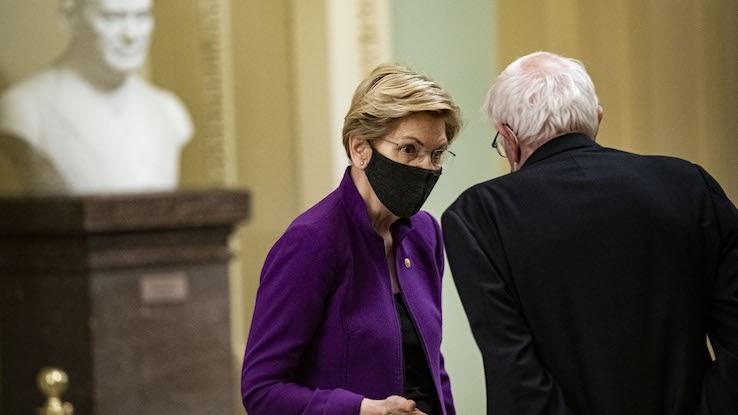 This echoed sentiments from a group of over 60 Democratic members from the House of Representatives in late January. A letter, written by Rep. Ilhan Omar (D-MN), asked President Biden to consider monthly direct payments of $2,000 to citizens. Additionally, the letter noted that the effects of the pandemic have had a more severe and disproportionate impact on Black, Brown, and Indigenous people. And while the group of lawmakers acknowledged that the direct payments have been helpful to some, they reaffirmed in their letter that long-term support is needed until the economy stabilizes.
"Recurring direct payments until the economy recovers will help ensure that people can meet their basic needs, provide racially equitable solutions and shorten the length of the recession," Omar wrote. The letter was endorsed by several organizations including the Action Center on Race and the Economy, Center for Law and Social Policy, Children's Defense Fund, Institute for Policy Studies-Program on Inequality, LatinxVoice, Mayors for a Guaranteed Income, National Action Network, and United We Dream.
In mid-May, Democrats on the House Ways and Means Committee also sent a letter to President Biden calling on him to add recurring checks as well as enhanced unemployment insurance. "Families and workers shouldn't have to worry about whether they'll have enough money to pay for essentials in the months ahead as the country continues to fight a global pandemic and recession," read the letter from Reps. Jimmy Gomez (D-CA), Gwen Moore (D-WI), Don Beyer (D-VA), Earl Blumenauer (D-OR), Judy Chu (D-CA), Jimmy Panetta (D-CA), and Brad Schneider (D-IL).
The White House Hasn't Officially Ruled Anything Out
Though there have been rumors about a recurring payment of $2,000 a month coming to citizens, the White House has skirted around giving an official answer on a fourth round of payments. "We'll see what members of Congress propose, but those are not free," White House Press Secretary Jen Psaki said when asked about the potential for more direct payments during a White House press briefing in early May 2021.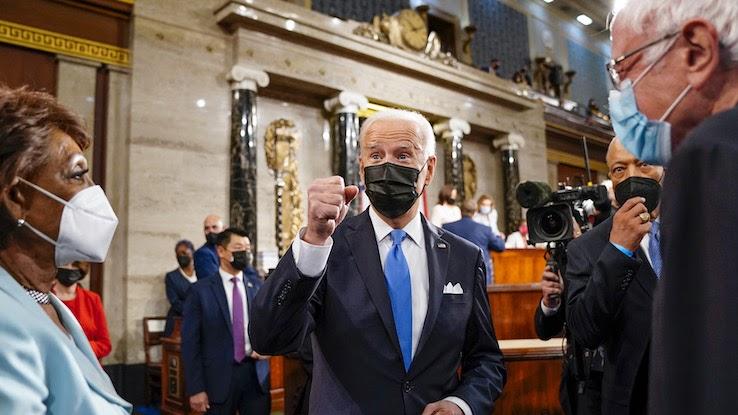 Instead, the Biden administration is focusing on creating long-term economic stability with President Biden's American Jobs Plan and American Families Plan recovery packages. Set to cost about $4 trillion, the plans promise infrastructure improvements and job creation. There are also investments in education and health care, along with tax hikes on corporations and those with higher incomes.
In her briefing, Press Secretary Psaki mentioned that President Biden's plans, if passed, would also extend the Child Tax Credit. As mentioned earlier, that would allow families to receive regular payments that total up to $3,000 per year for kids ages six and over, and $3,600 for kids under six. "Obviously, we're continuing to evaluate what their needs are to continue to get the pandemic under control, put people back to work, but we think that's also a proposal that will have a long-term benefit," Psaki said.
So, what's the main takeaway? Newsweek reports that nearly 16 million people are receiving some form of jobless assistance, but, even so, it doesn't seem like a fourth round of relief payments — or recurring payments — will be happening anytime soon.