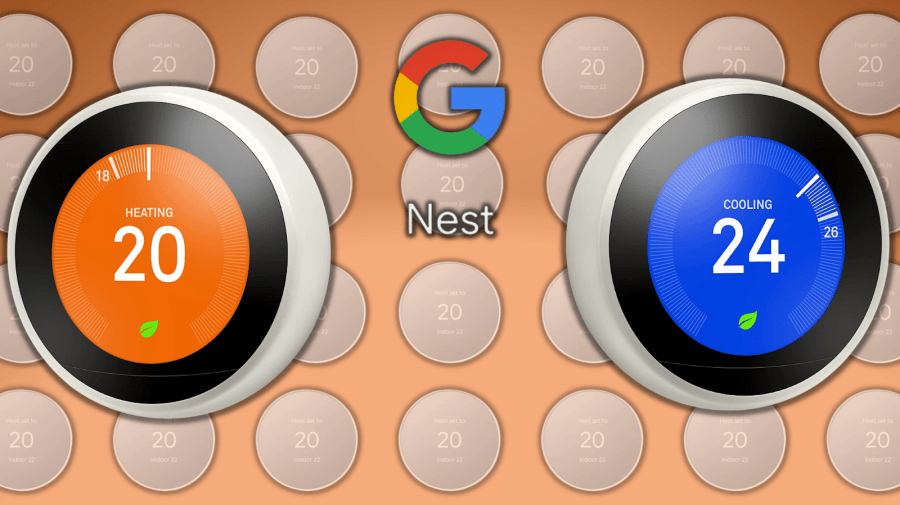 Since 2011, households have been using Google's Nest thermostat. Reliable and convenient, the Nest thermostat is one of (now) many smart home automation devices. You preset it and then the Nest learns your habits and schedule, meaning you don't have to manually adjust it whenever your home gets too hot or cold. Plus, you can even tap into your energy-saving setup from your smartphone.
Convinced? Here's everything you need to know about how to set up your Google Nest thermostat and other must-have smart home devices. 
How to Set Up Nest Thermostat
The Nest thermostat setup process is pretty easy: it takes between 20–30 minutes, and all you'll need is a Google account and the Google Home app, which you can download from either the Apple App Store or Google Play Store. Once you've got everything you need, you're ready to install your Nest thermostat.
Make sure to turn off the power to your system before connecting any new wires. After all, you want to avoid blowing a fuse. Once you're ready, follow Google's instructions to wire your Nest thermostat correctly.
How to Use the Nest Thermostat
Go to your Google Home app and click the "+" icon. Next, tap ""Set Up Device", "Set Up New Devices in Your Home", followed by "Your Home" and, finally, "Select Thermostat". To finish the setup process, scan the unique QR code on the back of your Nest thermostat.
How to Operate the Nest Thermostat
To program the Nest Thermostat, follow the on-screen instructions to secure the Nest base, connect the right wiring and attach the Nest display. Next, switch the power back on and follow the app's on-screen instructions to finish setting up your Nest thermostat.
How Does the Nest Thermostat Work?
The Nest thermostat helps you schedule out temperatures for each part of your day. That means saving on energy and avoiding manual adjustments. In fact, the Nest thermostat can adjust the temperature even when you're away from home. All of these features can be accessed via the Google Home app.
Additionally, the app's heating and cooling system alerts (HVAC) feature alerts you of any system issues. Your smart setup will even send you seasonal reminders so that you're prepared for temperature shifts in advance. 
When Did Google Buy Nest Thermostat?
The Nest thermostat helped the whole smart home living experience take a giant leap forward. By 2014, Google bought the company for $3.2 billion — a move that was great for all smart home fans because, since then, the Nest thermostat has been fully integrated with Google's other services.
For example, you can adjust your thermostat's temperature settings with a few simple voice commands thanks to Google Assistant. Even more impressive? You can use Google Maps' location tracker to automatically switch off the air conditioning when you leave the house.
Other Tips for a Smarter Home
Get the Most out of Voice Commands
One of the perks of Nest thermostats? Adjusting your heating and cooling systems with simple voice commands — from anywhere in your house. Forget manually changing your thermostat — or even manually changing those settings from your Google Home app. With Google Assistant, you can change the temperature in a specific room or even adjust your thermostat's schedule. It's as easy as asking Google Assistant to play your favorite song.
If you have an Amazon Alexa-enabled device, don't worry. Thanks to the Amazon Alexa App, you can have your virtual assistant communicate with your Google devices, including your Nest thermostat.
Completely Automate Your Home
Beyond helping you heat and cool your home, smart home tech can automate a lot of day-to-day tasks. As you may know, the devices communicate with one another, ensuring that everything runs smoothly with little effort on your part.
Integrating smart-home devices into your life may seem strange at first. But, soon enough, you'll appreciate the convenience of using voice commands to adjust everything from your lights to your thermostat to your coffee maker. Plus, it's nice to set predetermined routines, and to know that your home is secure, even when you're miles and miles away.
From smart bulbs and locks to smart sprinkler systems, you can automate almost everything these days. Just be sure to look for the "Works with Hey Google" feature on the devices you purchase. That way, you can transform your home without worrying about compatibility issues.
Stay on Schedule with Routines
Following a schedule day after day can be challenging. Sometimes your plans get derailed and you don't have time to handle some of your planned tasks. But with smart devices, you can stay on track — no matter what life throws at you.
In the Google Home app, check out the Routines feature. From there, adjust the schedules of your smart devices to accommodate your schedule and preferences. Say you want to wake up to Lizzo's "It's About Damn Time" every morning? You can automate that. And you can make sure the heat pops on, too. Whatever you need done, there's a good chance Google can handle it, making your day a bit easier.
Check Out "If This Then That" Technology
The "If This Then That" Technology (IFTTT) is the pathway to fully handing over manual work to automated smart devices. The concept? Tech responds a certain way if a set of predetermined events happen. That means you can optimize your smart home network, allowing your devices to work collaboratively without in-the-minute input from you.
To check it out, head over to the IFTTT website and create an account. Then, search for "Nest" and select the smart devices you own. Once you connect your devices, you can start searching through response sequences to set up If This Then That outcomes you're interested in. For example, if there's a security breach, you can have your smart devices alert you and then log the disturbance in a Google Sheet. The options are nearly limitless with these interconnected, branching responses.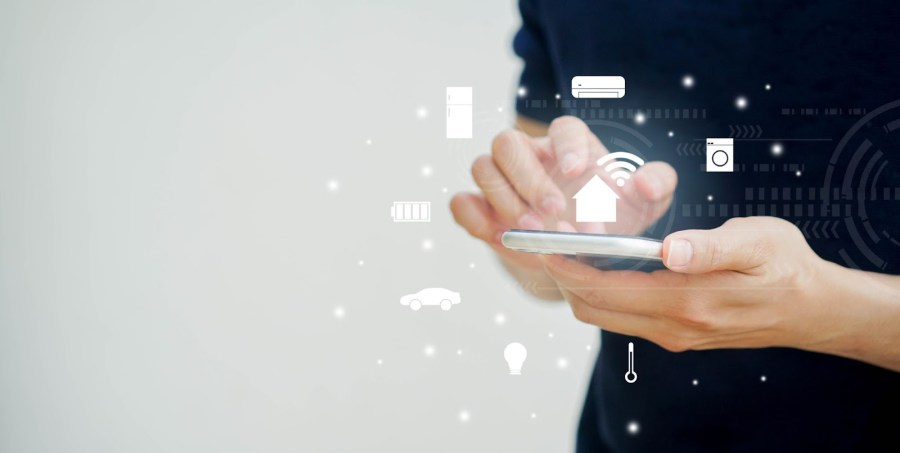 Other "Works With Hey Google" Devices Worth Trying
While there are tons of ways to optimize your smart home living experience, these are some of our favorite products:
Philip Hue Smart Bulbs: Smart lights can help set the perfect atmosphere for your home. Whether you'd like to have warm lights on for a nice evening dinner or create a more cinematic feel in your living room, Philip Hue Smart bulbs help you switch from one ambiance to another.
August Smart Lock: From remotely locking and unlocking your home to granting access to guests, the August Smart Lock has you covered.
SimpliSafe Home Security System: Ever had a break-in or a security breach while you were out of town? Well, the SimpliSafe Home Security System offers remote surveillance technology to help you keep an eye on your home and automatically dispatch security officers if needed.
Wemo Smart Outlets: Save energy by having these devices from Wemo automatically turn your electrical outlets off when not in use.
Rachio 2 Smart Sprinkler: Manage your sprinkler's output through an easy scheduling interface, ensuring you don't waste water or energy.