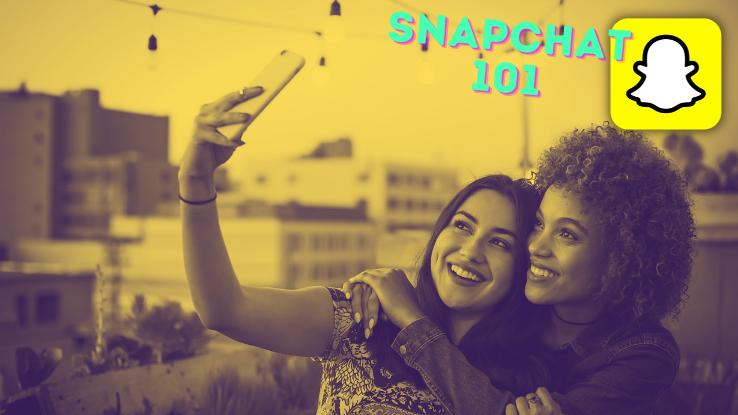 Snapchat may have been released in 2011, yet the media-exchange app has only grown. As of 2022, the platform boasts hundreds of millions of daily users. In an increasingly competitive landscape, the app has survived for a decade — in fact, it's more than survived as Snapchat remains one of the most popular social media platforms of all time.
So, of all the options, why Snapchat? Here, we're delving into everything you need to know about the app, from its emphasis on short-lived content to its recent resurgence as one of the top trending apps.
What Is Snapchat?
Snapchat is a multimedia instant messaging service and app that lets you send photos, videos, and messages to people on your "Friend" list. So, what sets Snapchat apart from other social apps? Well, the platform puts an emphasis on ephemeral content; if you don't screenshot a photo or video you've received from a friend, it will disappear after a set number of seconds — and it'll be gone forever.
This appeals to users for a number of reasons. For starters, you don't need to worry about filling up your storage space with a bunch of pictures and messages. Plus, you can opt to have a more face-to-face conversation, which is exceptionally useful if you're chatting with someone who uses a different brand of phone than you do. (FaceTime doesn't work if one of you is using an iPhone and the other is an Android user.)
And let's face it, although texting is convenient, it takes a different kind of energy, and sometimes a quick memo or video is easier to send. Of course, there's also a kind of privacy that comes with messages, photos and videos that vanish. And if someone screenshots your content, the app will notify you — something Instagram and other similar messaging apps don't account for at all. At its core, Snapchat is an app for sending temporary photos and videos, allowing you to engage with social media without the pressure of permanence.
Moreover, Snapchat has made some strides to "gamify" its experience and keep users hooked. For example, you can earn streaks by sending content back and forth with a friend; so long as you don't miss a day, the app will keep track of how many days in a row you've communicated over Snapchat. Speaking of fun features, the platform offers hundreds of filters. If you've ever wanted to see what you look like with dog ears or intense eye makeup, or if you're simply excited about geo-tagging your location, there's a filter out there for you.
Over the last few years, Snapchat has also added private stories — personal 24-hour media feeds for your Snapchat friends only — as well as public stories, which allow you to add photos and videos to the user-generated story of a larger location. Say you're visiting the Empire State Building in New York City, for example; it's likely you're not the only one taking Snaps at such a busy and notable location, so you and all of the other Snapchat users there can add to the landmark's story, so to speak.
How Has Snapchat Fared Over the Past Few Years?
How did Snapchat gain its initial popularity? In addition to media that vanishes, Snapchat offered something other apps didn't — stories. These virtual feeds allow you to upload pictures and videos so that people on your "Friend" list can view them. After 24 hours, the Snaps on your story will disappear. Sound familiar? These days, this story feature probably sounds like old news to many social media users, but, initially, it was quite unique.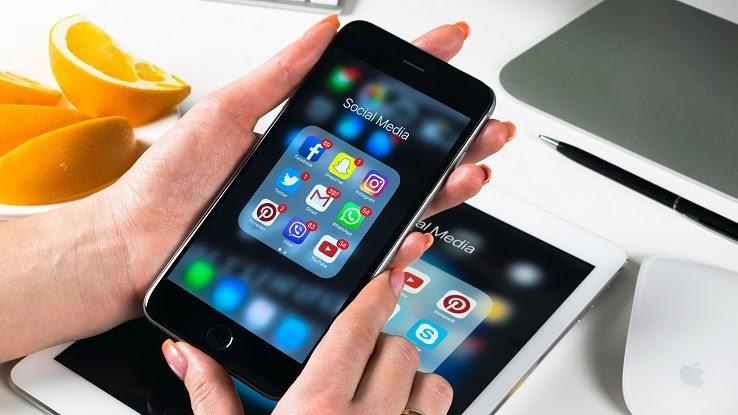 As you may know, you can create multiple stories, so that only hand-selected friends can see particular stories. After all, sometimes you don't want everyone knowing your business. Snapchat also features stories posted by celebrity users as well as those created by particular brands or curated around a particular piece of entertainment or news story.
How Is Snapchat Doing Now?
Incredibly, 10 years later, Snapchat seems more popular than ever. In mid-2021, Apple's new iOS features, which lowered app dependence on ad revenue, seemed to disturb some of Snapchat's regular business. In turn, its stock fluctuated, going down 22–30%.
However, Snapchat snapped back and as of late 2021, Snapchat had added a significant number of customers, bringing their user numbers up to 306 million. This was also the first time that Snapchat has ever topped $1 billion in quarterly revenue, and that upward trend has continued.
It doesn't hurt, of course, that Snapchat is also forging ahead with new features. Under the title "Snap Originals," Snapchat is releasing shows, one of which stars TikTok star Addison Rae. (Here's hoping Snapchat's other innovations — interactive games, new filters, and inventive ad experiences — keep it and its short-form content from going the way of Quibi.)
The platform is also embracing the notion of augmented reality, allowing users to virtually try on clothing, test out products, and engage with other AR experiences via the app. With an influx of new users and a willingness to adapt, Snapchat is unlikely to lose its relevance anytime soon.
What Makes Snapchat Different From Its Competitors
These days, Snapchat's biggest competitors are other photo- and video-based social media platforms. In the same way YouTube and Twitch have been squaring off, Snapchat mainly spars with Instagram, which was launched in 2010 and later acquired by Facebook, and TikTok, which just launched in 2016 but has seen a rather meteoric rise in popularity.
As you may know, Instagram provides a more lasting experience, allowing you to post permanent photos and videos (well, unless you manually delete them) to your feed. Of course, if you're craving some temporality — not all photos make the cut, right? — you can post original content and re-share content from other users on Instagram's stories feature, which most definitely mimicked Snapchat's own story feature.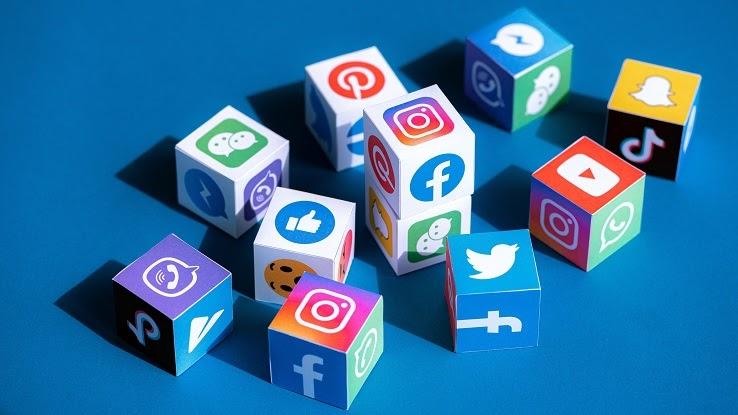 TikTok, on the other hand, is a video-based service that allows users to create and upload original content or retool (and meme) existing content. From funny skits and dog videos to ASMR sessions, informative chats and musical performances, TikTok has it all, no matter what you're passionate about. While Instagram is popular with both Millenials and Gen Z users, Gen Z seems to be leading the charge when it comes to TikTok. Both Instagram and TikTok also let their users "go live," meaning that they can livestream content for their friends and followers to watch (or join in on).
Each app has its pros and cons as well as its own use cases. Many social media users flip between all three for that very reason. If you're feeling the need for a digital detox but don't want to give up online socializing completely, Snapchat might be the one to keep up with, depending on your reason for a tech break. Mental health-wise, Snapchat might be a little friendlier for some users; unlike most other apps, it doesn't put such an emphasis on garnering "likes" and views. So, if you're feeling low, instead of chasing virality, go back to the basics and exchange fun photos and videos with your pals — all without the pressure of collecting "likes" or creating a permanent post.