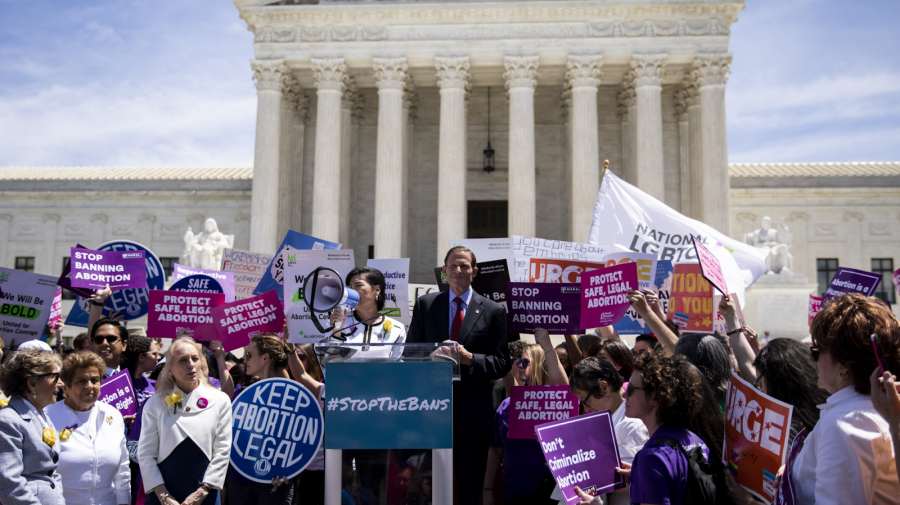 Connecticut Governor Ned Lamont pledged to sign a bill that would solidify the state's abortion rights and healthcare access, all while increasing access to early-term abortions at clinics. On May 11, 2022, Connecticut passed that history-making "safe harbor" law, legislation that's "designed to protect people who provide an abortion or receive support to obtain the procedure in Connecticut and are then sued in another state."
In an effort to provide safe haven amid other states' abortion bans and the Supreme Court's decision to overturn Roe v. Wade, the law not only aims to protect people who provide, or are seeking, abortion-related health services, but those who need gender-affirming care, too. So, let's take a look at the history of "Safe Harbor" laws; the importance of today's efforts; and how Connecticut's landmark law has created a template for other states to follow.
The History of "Safe Harbor" Laws in the U.S.
In part, Connecticut's newly signed law is so history-making because such a piece of legislation hasn't been seen in quite some time — since the pre-Civil War era. Throughout the 1700 and 1800s — both in northern and southern states — state governments passed Fugitive Slave Acts.
Disturbingly, these laws protected those who enslaved people by imposing penalties on anyone who helped enslaved people escape to pro-abolition states. However, as the abolition movement gained momentum, states — largely those in the north — passed "safe harbor" laws that would ensure formerly enslaved people could seek refuge, and that those who helped them wouldn't be penalized.
The modern version of these safe havens are tied to healthcare access. Many Americans seeking abortion services and/or gender-affirming healthcare are voicing concern as states across the country pass abortion bans and anti-trans laws. Much like safe harbor laws of the past, Connecticut's legislation provides protections for some of the nation's most vulnerable people.
What — and Who — Does Connecticut's "Safe Harbor" Law Protect?
First and foremost, Connecticut aims to be a reproductive-rights safe harbor. The momentum for the passage of this bill came in the wake of the leaked Supreme Court (SCOTUS) Dobbs v. Jackson opinion — and in anticipation that the Supreme Court would overturn Roe v. Wade, which it did on June 24, 2022. Since Roe and other landmark decisions — marriage equality, the right to contraception and so on — are tied to the Constitutional right to privacy, many Americans fear that even more change is on the horizon.
While Connecticut's law will protect folks living in the Nutmeg State, it also makes the state a potential destination for people seeking abortion services — or legal protection — as they flee states with abortion bans. A notable measure expands the protections of the law to people who administer surgical abortion procedures. This means that anyone who's certified in the procedures — including physician assistants, nurses and nurse-midwives — is immune to the backlash of abortion bans and other restrictive anti-abortion laws.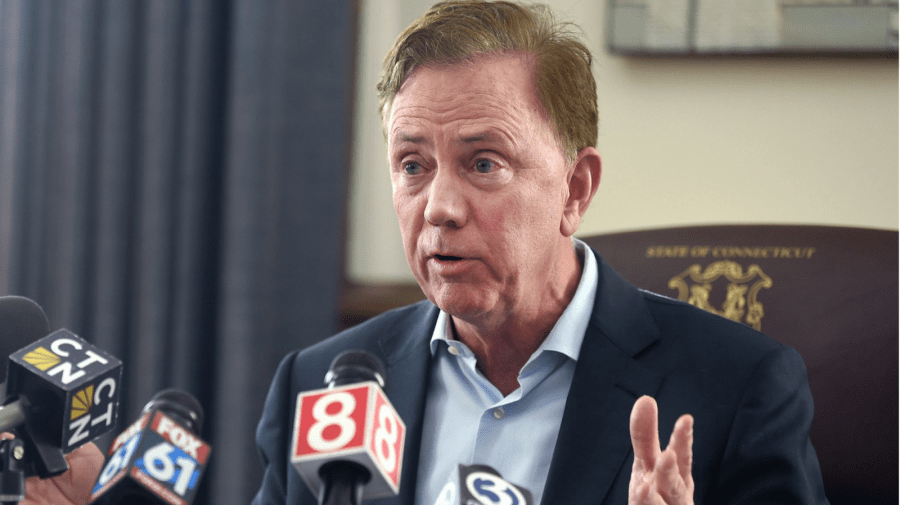 Moreover, this landmark measure comes at a time when Connecticut is experiencing a shortage of gynecologists and obstetricians. By expanding coverage for who can provide legal, safe abortion services, the bills expands the state's healthcare services, making it more accessible for patients, all while protecting the medical professionals providing these services.
Why Are Such Laws Vital?
The World Health Organization (WHO) defines an unsafe abortion as a procedure that terminates a pregnancy done by people who lack the skills to do so, and/or an abortion that's done in an environment that doesn't meet medical standards. Today, 4 in 10 pregnancies are unplanned.
When it comes to attaining illegal abortions, 13% of those who undergo these non-legal procedures die. Moreover, over half of illegal abortions result in lifelong physical complications for the patients, which often lead to premature death. Even outside of physical complications, a lack of abortion access can lead to incredible harm for patients' mental and emotional health. For example, trans people who need abortions due to gender dysphoria — or because they'd otherwise be forced to delay or forgo hormone replacement therapy (HRT) — have a death by suicide rate of over 50%.
As Planned Parenthood has stated, lawmakers don't ban abortion when they enact restrictive laws — they ban safe, legal abortion access. With this in mind, safe harbor laws, like Connecticut's, have an untold importance in preventing deaths and increasing access to safe, comprehensive and inclusive healthcare.
Will Other States Follow Connecticut's Lead?
As of 2022, key provisions of State Safe Harbor Legislation have passed in nine of the 50 states, including New York, Washington, Vermont, Massachusetts, Connecticut, Illinois and Minnesota. Perhaps surprisingly given the passage of recent legislation, both Florida and Tennessee also make this list, with states previously pointing to a need to protect folks from human trafficking as a key element of safe harbor laws. In 2020, 10,583 cases of human trafficking involving 16,658 victims were reported to the U.S. National Human Trafficking Hotline.
Of course, not all instances are reported; some survivors are unable to speak English, while others either fear backlash from traffickers or law enforcement in the event of seeking help. With this in mind, the passage of safe harbor laws allows victims to avoid persecution for any crimes committed by them, or of which they had knowledge.
Such laws also allow child survivors' cases to be transferred to, and handled by, the child welfare system instead of the juvenile justice system. Likewise, adult human trafficking survivors benefit by escaping harsh punitive punishments and, thanks to safe harbor laws, can seek necessary medical care.
But, in 2022, the leaked SCOTUS draft opinion for Dobbs v. Jackson — and the court's subsequent decision to overturn Roe v. Wade — fueled the conversation around safe harbor laws and similar efforts in new ways. For example, in March, Governor Kathy Hochul of New York announced the building of a $25 million abortion provider fund — the first of its kind for the state and the largest in the country. This initiative will protect both those seeking abortion services and providers as well as help patients afford said services by expediting grants and reimbursements.
While New York's lawmakers hope this fund — open to all who need it — creates a template for other states, it's clear that there are numerous ways that state and local governments can protect those seeking medical care.
What Else Does the "Safe Harbor" Law Ensure?
Safe harbor laws like Connecticut's aren't just an effort to protect reproductive rights, though. In fact, the legislation comes at a time when trans people — and especially trans youth — are under attack from state and local lawmakers across the country. With bans on gender-affirming care taking shape in states like Alabama and joining the laws that aim to exclude trans kids from sports, classrooms and bathrooms, safe harbors could be a real relief for trans children and their families.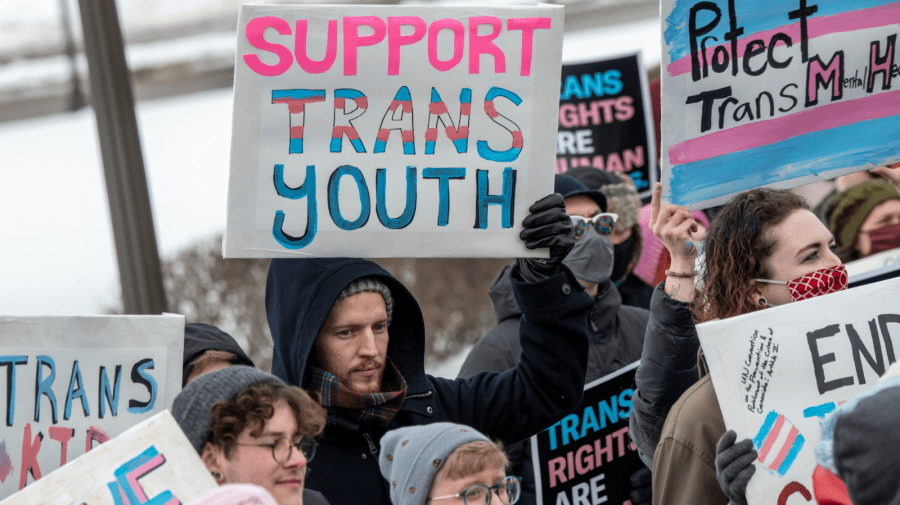 So, what does Connecticut's safe harbor law ensure in terms of transgender rights and healthcare? First, the law bans healthcare providers and state agencies from aiding in lawsuits carried out by other states against people who are fleeing states that have (or will) make gender-affirming care illegal. The same is true for those fleeing states that have banned, or will ban, abortion services.
If you're trans or have a trans child, or if you're providing healthcare services to trans people, you cannot be extradited if you seek refuge in a state with safe harbor laws, nor can resources be used to bring you back to an unsafe state that would penalize you. If a state with a ban on gender-affirming care and/or abortions charges you with committing a crime, you can seek safe haven in places like Connecticut, meaning the state won't use its time, resources, facilities or personnel to aid the state you're feeling from. Again, this aligns with the protections for those seeking or providing abortions.
Moreover, you can't be held to out-of-state subpoenas. And, if you were charged by another state for providing care or aiding someone who needed care, the state will help you cover legal costs. This is, in part, a reaction to Texas' controversial six-week abortion ban that the Texas chapter of the ACLU states "incentivizes vigilante lawsuits".
With Roe v. Wade overturned and legal protections — like the not-yet-law Equality Act — up for debate in the federal sphere, it's clear that state lawmakers are working to help not just their constituents, but other Americans who need access to safe, life-saving healthcare and financial services and protections.