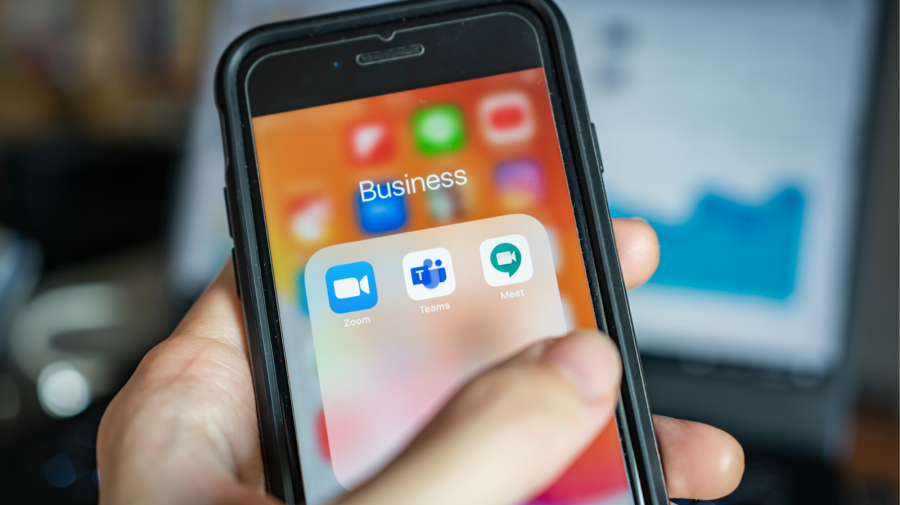 When it comes to video conferencing for work, which platform should you choose? Here, we'll break down Zoom, Google Meet and WebEx, the three most popular platforms for holding a video meeting online.
What Is Google Meet?
Google Meet is a video-communication service developed by Google that allows people to carry out a video meeting online. It replaced Google Hangouts.
Is Google Meet Video or Audio?
The answer is both. Google Meet is a video conferencing app with an audio-only option for users who prefer to use their voice only.
How To Schedule a Google Meet Video Meeting
To get started with a video meeting online, sign in to your Google account and go to meet.google.com. From there, you can create a new meeting or join an existing one. When you create a meeting, you'll be given a link to share with others. If you're joining a meeting, you'll be asked to enter the meeting code.
Can I Play A Video On Google Meet?
You can, but ensure that the video is in a format that Meet can handle. Meet supports: .mp4, .mov, and .wmv.
How To Get Recorded Video From Google Meet
Select the meeting that you want to record. When in the meeting, tap on the three dots in the bottom right corner of the screen. From there, select "Record meeting." To stop recording, just tap on that red dot. Your recording will then be saved to your device.
How To Play Videos On Google Meet
You'll need to upload the video to your account. C click on the "Upload" button in the upper right-hand corner. Then you add it to a meeting. Select the meeting and then click "Add."
What Is a Zoom Meeting?
A Zoom meeting is a video call made through the Zoom app. Up to 100 participants can join a video meeting online, and there are no time limits.
Are Zoom Meetings Video or Audio?
The answer is both! Zoom offers the ability to have both video and audio meetings. 
How To Schedule a Zoom Meeting
Choose a date and time for the meeting. Then log into your account and click on "Create a Meeting." From here, you'll be able to set all of the options for your meeting. Next, click on the "Invite" button and enter the email addresses of the people you want to invite.
How To Video Record a Zoom Meeting
Launch Zoom and sign in. Click on the "Settings" gear icon in the top right corner. In the Settings menu, select "Recordings." Next to "Local Recording," make sure the toggle is set to "On." To start recording, simply click on the red icon.
How To Download Recorded Video From Zoom Meeting
If you recorded your Zoom meeting using the desktop app, the video file will be automatically saved on your computer. To access the recorded video file on your computer, simply open the Zoom folder in the Documents.
Other Video Meeting Online FAQs: WebEx and Microsoft Teams
What Is Microsoft Teams?
Microsoft Teams is a collaboration platform with features like video meeting online, file sharing, chat, and more.
How To Schedule a Video Meeting Online on Microsoft Teams
Open Microsoft Teams and sign in. Then, click on "Calendar." Click "New Meeting" in the top-right corner. In the "To" field, start typing the name of the person you want to invite. Now click on the calendar icon next to "Date & time" and select the day you want the video meeting online to happen.
What Is WebEx?
Webex is a web conferencing tool that allows users to arrange a video meeting online, with or without video.
How To Play Video In WebEx Meetings
Open  WebEx, click the Share Content button in the bottom toolbar. Select Video from the content sharing menu. Choose the video you want to share. The video will start playing in the WebEx Meetings window for all participants to see.