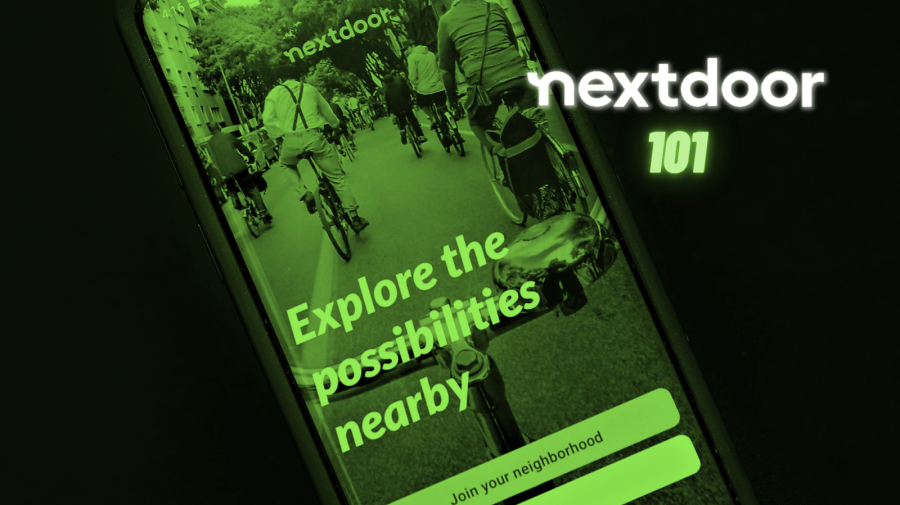 What is Nextdoor? Well, over a decade after it launched, the social platform is many things. Since its launch in the United States in 2011, Nextdoor has taken off, and now serves more than 10 million users and 285,000 active neighborhoods across 11 countries.
Much like Facebook, the platform is a community board for events, news, photos and more as well as a virtual marketplace for goods and services. Instead of tapping into your social network, however, Nextdoor focuses on connecting you with your neighbors.
So, is Nextdoor safe? How do you use Nextdoor? And is it the right platform for you and your community? Here, we're taking a look at all of that and more.
What Is Nextdoor?
At its core, Nextdoor connects you with others in your community. Neighbors can use the platform to share community updates, greet newcomers who've just moved in, and exchange recommendations, requests, safety alerts and goods. Seriously, people post a huge variety of things, from ads about missing pets to noise complaints.
Additionally, Nextdoor allows public agencies to share important information on its feed, too. When it comes to public safety, health and weather updates, it's a great way to connect pretty immediately with communities impacted most.
What Is Nextdoor Business?
While it got its start as a means of connecting neighbors, Nextdoor also offers a way for businesses and brands to network with their communities, too. With Nextdoor Business, companies can tap into new markets, attract new customers, increase website traffic and promote sales, discounts and events. 
What Is the Nextdoor App?
Though Nextdoor is accessible via any device that has access to an internet browser, you can forgo the Nextdoor website and download the app instead. With apps for both iOS and Android, Nextdoor lets you stay up-to-date and access your community board from anywhere.
Is Nextdoor Owned By Facebook?
No, Facebook doesn't own Nextdoor. Although it would seem like Meta owns everything these days, from Instagram to WhatsApp, Nextdoor is a publicly traded company that's raised capital through investors. Currently, Nextdoor's valuation sits at $4.3 billion.
Is Nextdoor Free?
Yes, Nextdoor is completely free to use, and signing up is easy. Go to the platform's website to set up an account.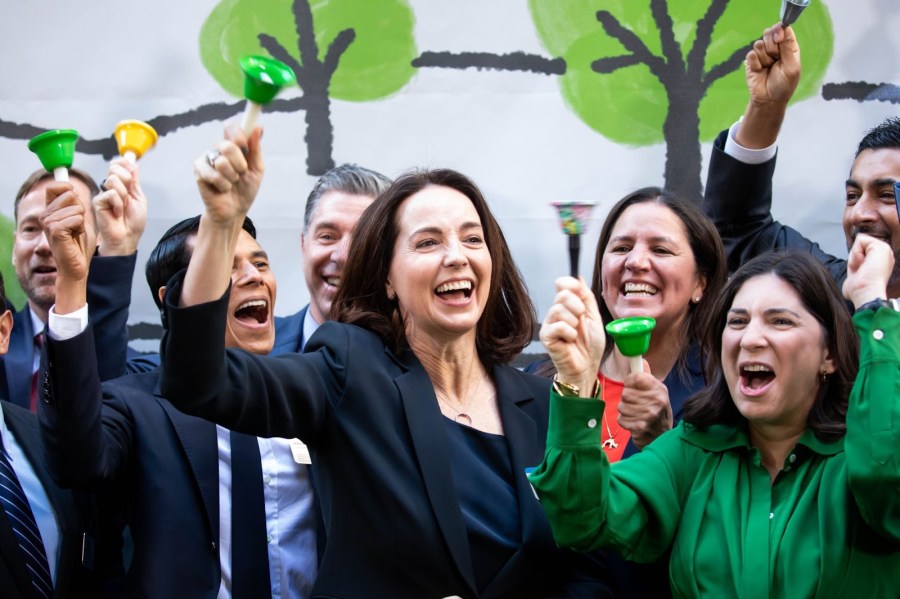 So, How Does Nextdoor Make Money?
Up until 2016, the platform was funded by capital investors. As of 2021, Nextdoor cites three primary sources of earnings: Sponsored Advertisements, Neighborhood Sponsorships and Local Deals. In essence, these are just three different types of paid posts — much like the paid posts you'd encounter on any other social media platform.
The caveat here, though, is that the ads tend to be hyper-localized, much like the platform itself. While some sponsored ads are from businesses with a national reach, others are more locally based. Moreover, real estate agents and service-providing professionals can post listings through the Neighborhood Sponsorships program. All other local businesses can promote their goods and services via Local Deals.
Together, the revenue generated by these ads keep the platform free, and, for now, there are no plans to make Nextdoor a paid platform. 
How to Join Nextdoor for Free
For safety reasons, and to verify that you are a resident of the neighborhood you claim to live in, you must use your legal name and physical address when creating an account. Unfortunately, P.O. boxes are not permissible. From there, enter your email and create a password for your Nextdoor account.
To further verify your identity and address, Nextdoor may send a postcard to your address — like an old-school version of an authentication email. However, some users join a Nextdoor neighborhood by receiving an invite from another verified user. If you're in that boat, simply click the link in the email and enter the code on the invitation to join.
Once you're all set up with an account, you can add a profile picture and brief bio if you so choose. The platform also lets you note how long you've been part of the community or lived in the neighborhood. As is the case with other social media platforms, you can add family members and neighbors as connections.
How to Change Your Neighborhood on Nextdoor
If you're moving but staying within the same neighborhood, you may just need to confirm your new address with Nextdoor. However, things are a bit different if you're moving to a different neighborhood. While you can adjust your neighborhood on the platform, that also means you'll only have access to that new neighborhood.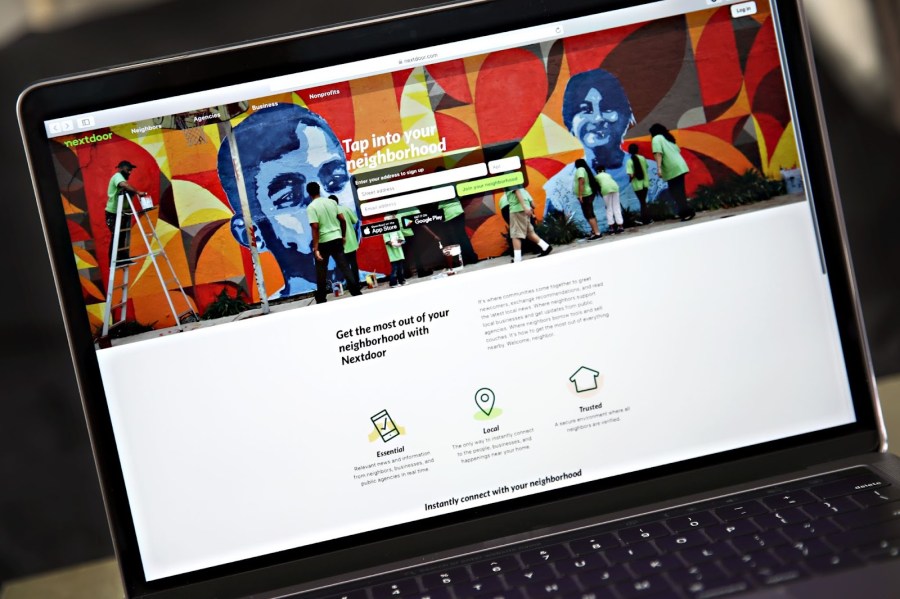 You will no longer be able to access your old neighborhood or contact your former neighbors via the platform. However, your posts will remain visible in your old neighborhood's forum, folks in your former location won't be able to message you or even see your profile. Still, changing your address is pretty simple in terms of process, and you can do so on either Nextdoor's site or app.
If a neighborhood group does not exist near you, you can request a "neighborhood boundary" to create a new neighborhood in the system. Nextdoor will use your address to create a map of your neighborhood. While the platform does take input from users on the boundary line, the support team will review all requests to make sure new neighborhood boundaries don't impact existing ones. Once approved, you will become the neighborhood leader and can invite others to join.
How to Sell on Nextdoor
Much like Facebook Marketplace or Craigslist, Nextdoor allows users to access a virtual marketplace of sorts. Listings range from free moving boxes to discounted, well-worn furniture to estate sales to antique items and collectibles to plants to hand-me-downs.
Selling and buying items is pretty easy, too. To do either, click on the "For Sale & Free" tab either on the browser-based site or the Nextdoor app. From there, you can browse listings from other users and sort by category — furniture, pet supplies, clothing and more — or distance. There are other metrics to filter goods with too, but those are generally the most useful.
To sell an item, click "Post a Listing". You'll need to add a name to your post, a picture of the item and a short description. Additionally, you can either add a price or mark the item as "free". In 2020, Nextdoor also launched their Sell for Good product, allowing users to donate to local nonprofits; you can donate the full price to a nonprofit, or a percentage of your total sale. Funds are sent via your personal PayPal after you mark an item with the Sell for Good tag as "sold".
Generally speaking, Nextdoor just facilitates sales. Users can see your posts and message you about the items on offer. From there, you can negotiate a price, the pick-up/drop-off details and answer any questions.
If an item isn't selling, Nextdoor will prompt you to discount it (or make it free) after about a week or so. Discounting an item will also give it a boost, allowing more potential buyers to see your listing. Additionally, all listings expire after 30 days, though they can be renewed.
Remember: While Nextdoor buyers and sellers are more vetted than, say, Craigslist posters, it's still important to be safe and cautious when making any online transactions.
How to Post on Nextdoor
Much like Facebook, Nextdoor lets you make posts, share photos and videos and create polls. First, you'll select the category your post falls under — Recommendation, Item for Sale, Safety Concern, Lost and Found or General Update.
Then, simply add any text, images or videos you want to the post and publish it to the Nextdoor newsfeed. From there, your neighbors will be able to see the post, comment on it and even leave "tapback" emojis to express how they feel about your post. In your newsfeed, of course, you can interact with others' posts, too.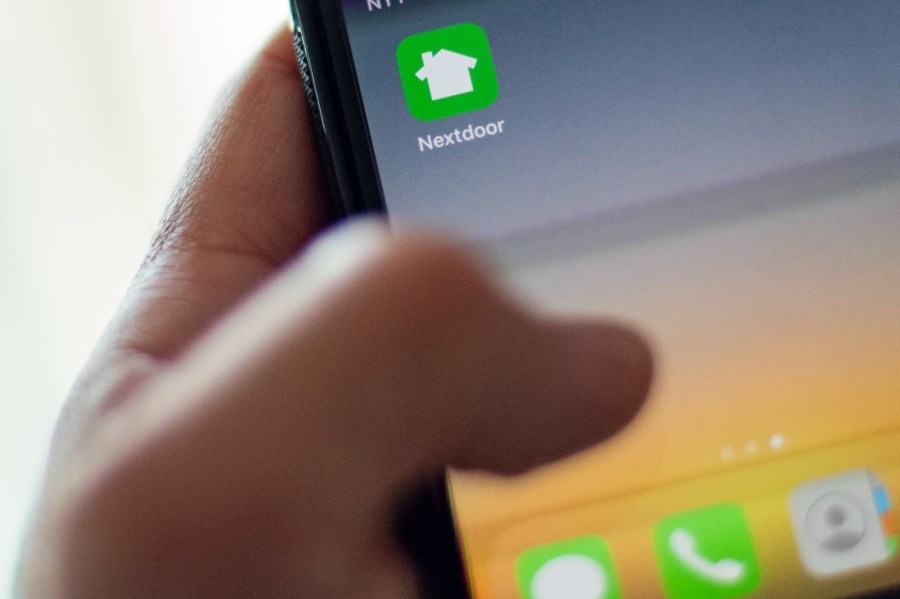 Be sure to check out the Groups and Neighbors tabs, too. The Neighbors page helps you find and connect with people in your community or others nearby. You can also search public groups in the Groups section to find people with mutual interests or hobbies. There's even a Pets tab, which allows you to help find lost pets, find other pups for play dates and more.
How to Unsubscribe From Nextdoor
It's no secret that Nextdoor sends a lot of emails. If you've turned off notifications, you might want to unsubscribe from the deluge, too.
To unsubscribe from within an email you've received, click "Unsubscribe" in the email's footer and then confirm the email type you want to unsubscribe from and hit "Done". It's important to note that Nextdoor has a variety of email lists, so this method will only work for the specific type of email you've selected.
If you rather unsubscribe a bit more en masse, click on your profile, select "Settings" and then "Notifications". From there, select the notification type from the menu and toggle your settings as you'd like.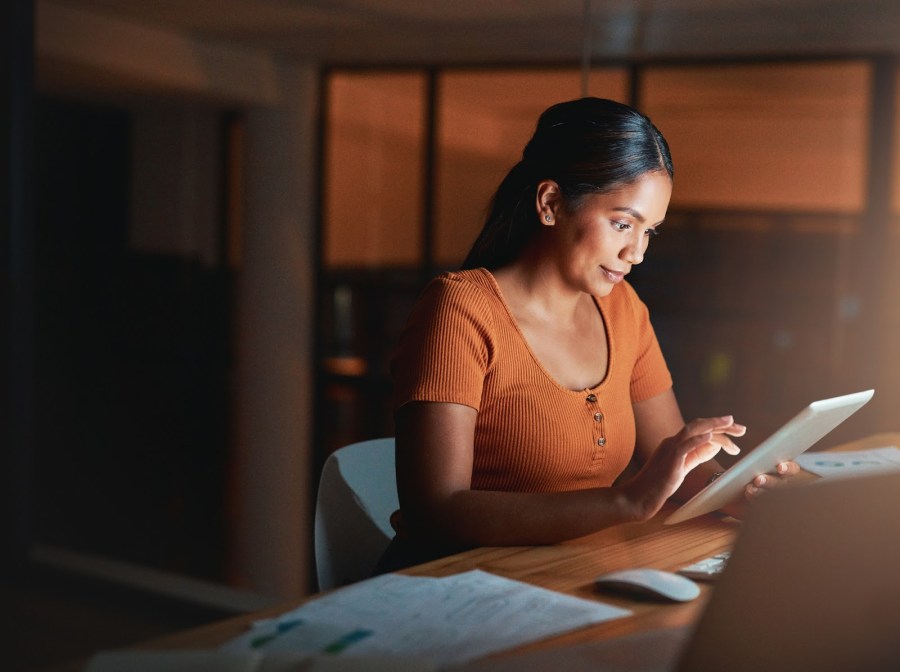 How to Delete Nextdoor Account
If you'd like to leave Nextdoor, you have two options: deactivate your account or delete it.
If you deactivate your account, your profile will be removed from the site, you won't receive emails and you'll be able to sign back in and easily reactivate your account in the future. However, deactivating your account means your past posts will remain in the Nextdoor newsfeed, meaning your presence won't be completely wiped.
To proceed with a deactivation, click your profile, then "Settings". At the very bottom, you'll see "Deactivate Your Account" — click it, and then select the reason you're deactivating your account. Once your request to deactivate has gone through, you'll receive a confirmation email within the next 24 hours. Try logging back in to see if your request has gone through; if not, reach out to the support team.
If you'd like to delete your account altogether, you'll need to contact Nextdoor. Deleting your account removes your profile and all of your content from Nextdoor neighborhoods; this action can't be undone.
Is Nextdoor Safe?
On the surface, Nextdoor has some pros. You can easily connect with your neighbors and local businesses, for starters. It's a great way to stay informed about happenings in your area and meet new people who share your hobbies and interests — something that's particularly useful if you're new to a neighborhood or city. 
Since 2018, Nextdoor has helped users find their polling places by providing an interactive Vote Map in partnership with Vote.org. And, during the height of the COVID-19 pandemic, the platform helped the Centers for Disease Control and Prevention (CDC) dispense public health information.
However, there are downsides to the platform, too. For many, these might outweigh the benefits. As is the case with Craigslist, it's possible that you'll encounter a scammer who's offering a fake service or product. For your safety and security, never give out your bank or credit card information to anyone on the app. Always report any scams or negative experiences to Nextdoor Support.
Since it's a public platform, you'll likely see posts from people whose opinions differ from yours. That said, you're likely to see (or engage in) some pretty frustrating, dramatic conversation threads. Although Nextdoor Support deletes spam and posts that go against the platform's Community Guidelines, it's easy for bullies and trolls to spew negativity — both in their own posts and in the comments of yours. Of course, this shouldn't come as a surprise to any social media user, sadly.
A "Fear-Based" Social Media Site
But the issues don't end there: Nextdoor has been accused of being a fear-based social media site that serves the interests of police, private security and even predatory real estate firms. After all, the hyper-local quality of the site can lead to some very real implications if the information about users is used inappropriately. 
Not to mention, conspiracy theories, such as the stolen presidential election of 2020 theory, spread like wildfire on these message boards, leading to more misinformation. And, in some ways, this information might be even more dangerous; people aren't just hearing these conspiracies from friends and echo chambers on Facebook, but from strangers in their communities.
The Platform Has Enabled Racial Profiling
Aside from cybercrime and the spreading of misinformation, the other huge concern with Nextdoor has been the way the platform has enabled racial profiling. That is, people — generally white people — use the platform to profile people of color — often Black people — and racistly accuse them of crimes or so-called "suspicious activity".
"Within many neighborhoods, there is a lot of neighborhood watch behavior that escalates into non-POC (people of color) people applauding one another for taking photos of people's kids stealing candy, [and] writing about a Black person robbing a store in the daytime," Black, Oakland-based writer Serah Blackstone-Fredericks wrote in an open letter, as reported by Makena Kelly for The Verge. "One thing for certain is that we need change."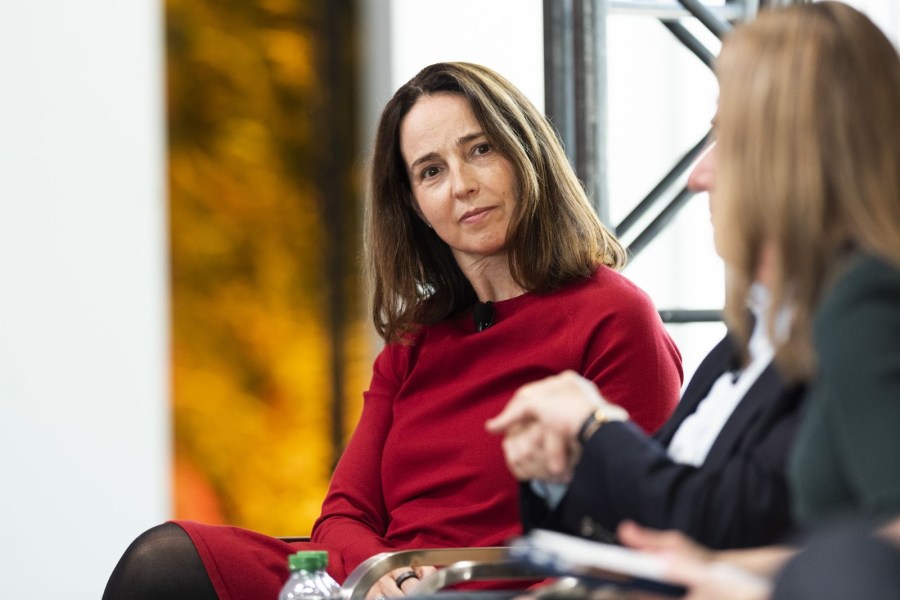 As Kelly notes in the above article, "Nextdoor has a 'Karen problem'". This digital, highly localized form of systemic racism is incredibly dangerous. But, disturbingly, it extends even beyond terrible moderation and appointing random, unvetted users as neighborhood "leads". Nextdoor has spent years forming partnerships with police departments all over the country.
"Across America, it has never been easier to tag the cops on your 'suspicious activity' post, with what we should all now know to be potentially lethal consequences," Chris Taylor writes for Mashable. 
In addition to enabling racism, Nextdoor has also become a place filled with rampant classism. Neighborhoods are more often than not segregated by income level — and, often, race and ethnicity. In addition to fostering toxicity based on class, the platform provides a forum for people to attack their unhoused neighbors, especially those who are living with mental illness.
One thing is clear: Nextdoor is not safe for all users — or even all non-users.