From Toy Story in 1995 to Soul in December of 2020, Pixar Animation Studios has released some iconic gems over the last 25 years. And with just over 20 feature-length films (not to mention a variety of shorts) under the studio's belt, Pixar has already won itself over 200 awards and earned more than 200 additional nominations — no small feat for any filmmaker, especially one that focuses solely on animated content.
Despite the fact that Pixar has built up such an impressive body of work and made films that kids and adults alike cherish, critics still have to do their job and pick apart even the most heartwarming of pictures. And that certainly doesn't sound like an enviable task. Curious to see how they think Pixar's films stack up? We've ranked all of the studio's animated films according to aggregated scores from Metacritic.com — and you might be surprised to find out where your faves have ended up.
23. Cars 2 (2011) – 57/100
Cars 2 is a 2011 film in which racecar Lightning McQueen and his sidekick, a tow truck named Mater, make a trek to Japan and Europe to become contenders in the World Grand Prix. Sounds like a grand global adventure, doesn't it? Unfortunately, Mater, unbeknownst to anyone (including himself), gets involved in international espionage.
Also unfortunately, Joe Morgenstern of The Wall Street Journal said about Cars 2: "The movie has its own deficits — a lack of variety, originality, subtlety, clarity and plain old charm." This is the lowest score that a Pixar movie has ever received from Metacritic.
22. Cars 3 (2017) – 59/100
Cars 3 did only marginally better than Cars 2 as far as Metacritic scores go. This movie was released in 2017 — a bit of time to wait for a follow-up — and, again, is about main character Lightning McQueen attempting to prove to some high-tech race cars that he's still the best in the world.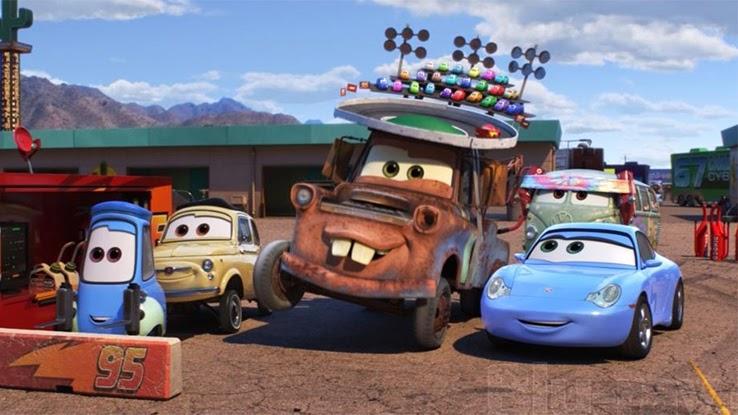 Ellie Walker-Arnott from Time Out magazine said, "It's all well and good for the under-12s, but this movie never packs the kind of emotional punch we know Pixar is capable of." Only one Pixar movie, The Good Dinosaur, grossed less domestically at the box office. Still, it's worth a chance, and you never know — your kids will probably love it.
21. Onward (2020) – 61/100
Onward was released in March of 2020 during the very beginnings of COVID-19 pandemic, which resulted in massive financial shortcomings for the film. This movie grossed only $141 million worldwide — not great, considering some of the studio's offerings have approached and surpassed the $1 billion mark.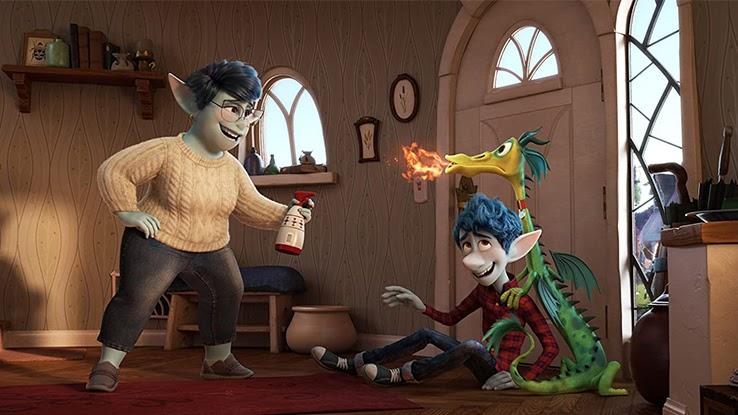 Onward features two elf brothers who are on a journey to find an ancient artifact that will resurrect their deceased father in a sort of fantastical hero's quest. Joe Morgenstern also had this to say about the movie: "Onward…is insistently unspecial. It's enjoyable enough if you don't mind machine-made entertainment, but so desperate to please that it wears out its welcome long before the closing credits."
20. Monsters University (2013) – 65/100
This 2013 prequel to Monsters, Inc. was made over 10 years after the original movie. It brought back an all-star voice cast, including fan favorites Steve Buscemi, John Goodman and Billy Crystal. Bonnie Hunt also voiced Mike's teacher, Ms. Karen Graves.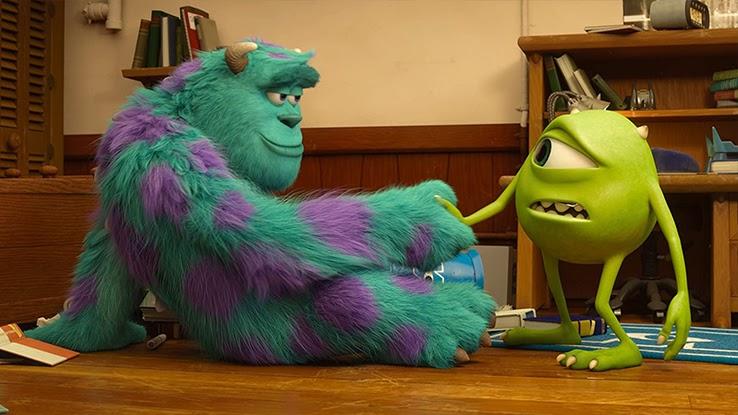 Monsters University follows the two best friend beasties, Mike and Sulley, while they attend college — initially as competitors who eventually become good friends. Despite the all-star cast, this movie generally fell flat with many reviewers, who thought it lacked substance and was relatively uninspiring. This is the first and only time Pixar has created a prequel film.
19. The Good Dinosaur (2015) – 66/100
The premise of the 2015 movie The Good Dinosaur is that the reptilian behemoths never became extinct, and one apatosaurus named Arlo makes friends with a boy he meets in a harsh and dangerous landscape. While it sounds entertaining, unfortunately, the cost of marketing this film lost Disney $85 million, making it Pixar's first financial loss.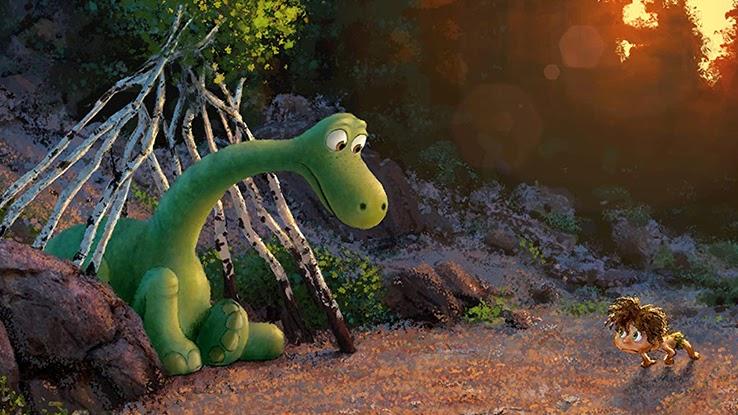 According to Metacritic, "The only element of the film that soars above the ordinary is the painstaking attention to detail in the breathtaking landscapes." The Good Dinosaur was released alongside Inside Out, making it the first time two films were released by Pixar in the same year. When you see where Inside Out falls on this list, the discrepancy becomes more than a little striking.
18. Brave (2012) – 69/100
Merida doesn't want to get married, and this causes conflict in her kingdom in the 2012 picture Brave. Of course, the stubborn Princess of DunBroch — the first and only Disney princess by Pixar, by the way — and her mother frequently quarrel, creating more drama throughout. The film is set in the Scottish Highlands and is relatively refreshing, thanks mostly to Merida's tenacity.
Brave received praise for being the first Pixar film with a female lead and for its inventive scenery and textures; Pixar created an entirely new software system just to animate Merida's hair. However, many critics found the theme to be repetitive and dated, and they thought the mother-daughter conflict was too melodramatic, according to Metacritic reviews.
17. Cars (2006) – 73/100
The 2006 movie Cars followed Finding Nemo and The Incredibles and was criticized for failing to pack the emotional punch of those two films. Cars is set in a fantasy world where all of the vehicles talk, and the movie features many celebrities providing the voices of everything from a bumbling tow truck to a, well, very mellow Volkswagen bus.
The film did manage to gross $462 million against its $120 million budget, and it was nominated for two Academy Awards. Retail sales of licensed merchandise featuring the movie's characters broke records, bringing in an estimated $10 billion in the five years following the film's release. Despite its relatively low critic score, this movie is a definite fan favorite.
16. A Bug's Life (1998) – 77/100
Released in 1998, A Bug's Life was a bit of a letdown after all the acclaim and praise heaped on Toy Story. The film follows a misfit ant, Flik, who's looking to save his home colony from evil grasshoppers by recruiting "tough warriors." The unlikely warriors turn out to be clumsy and incompetent, naturally, but the group becomes fast friends.
A Bug's Life garnered positive reviews from critics and was based on an Aesop's fable titled The Ant and the Grasshopper. Despite comparisons to Toy Story, according to Metacritic reviews, the film was, "…still fresh enough to wow critics with its feats of animation."
15. Finding Dory (2016) – 77/100
This film grossed over $1 billion worldwide, and it also set both the record for the highest-grossing animated film in North America and for the biggest opening for an animated film in North America. Finding Dory, the 2016 sequel to 2003's Finding Nemo, follows the amnesia-stricken fish Dory on an underwater trek to find her parents.
Critics thought the film didn't quite measure up to Finding Nemo, but Lou Lumenich of the New York Post called the performance of Ellen DeGeneres as Dory "a tour de force." Overall, it's certainly a must-see, particularly for fans of the first film who need their fish fix.
14. Monsters, Inc. (2001) – 79/100
Monsters, Inc. is another of Pixar's earlier offerings — and it's a charming 2001 film featuring the voices of John Goodman, Billy Crystal and other familiar actors. In it, two monsters, James P. "Sulley" Sullivan and his one-eyed best friend Mike Wazowski, are employed at a factory that generates energy by scaring children while they sleep.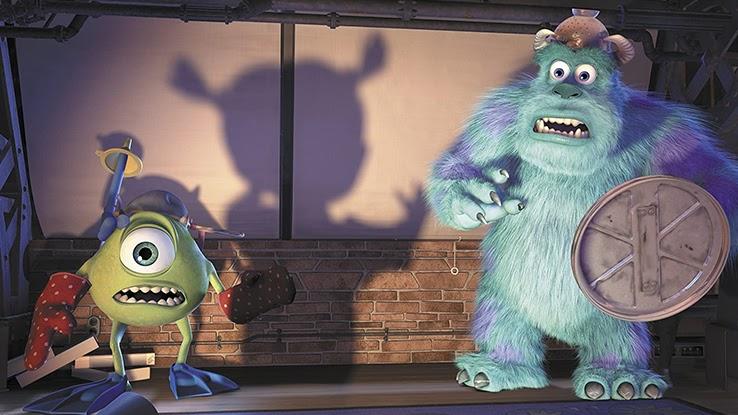 Monsters, Inc. fared well with critics and also did well at the box office, earning $557 million worldwide. This film also won the third spot as one of the highest-grossing films of 2001. Some critics were disappointed that Monsters, Inc. didn't measure up to Toy Story, but overall children and adults alike loved it; like Cars, it's another movie with merch galore for adoring fans.
13. Incredibles 2 (2018) – 80/100
A new enemy arises just in time to foil an incredible super-family's plans and turn society against all superheroes in Incredibles 2. This 2018 animated action flick stars the Parr family as they try to renew the public's faith in superheroes and struggle to maintain balance in their family life.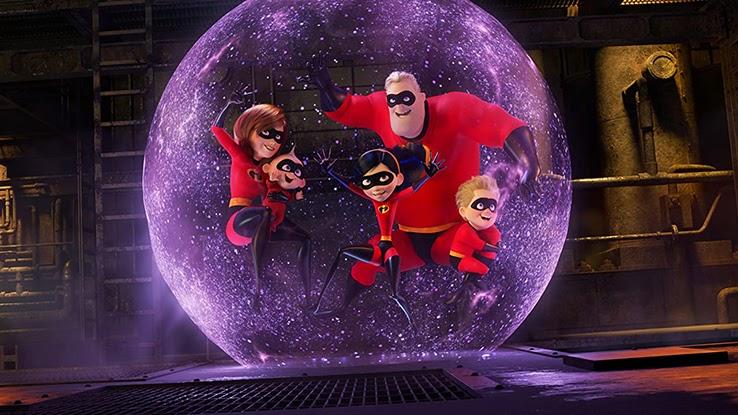 Incredibles 2 was director Brad Bird's first film for Pixar in 11 years and the sequel to 2004's The Incredibles, another incredibly popular film. Darren Franich of Entertainment Weekly said about the movie, "Bird's made the weirdest Pixar movie ever, revolutionary and retro, an anti-authoritarian ode to good parenting."
12. Coco (2017) – 81/100
Coco is a 2017 film about a 12-year-old boy, Miguel, who accidentally finds himself in the Land of the Dead. He enlists his deceased great-great-grandfather, a musician, to help him get back to the land of the living and convince his family that music should not be banned.
This movie was inspired by the Mexican holiday Día de Muertos and was chosen for Best Animated Feature at the 90th Academy Awards. Of it, Marc Savlov from The Austin Chronicle said, "Coco is animatedly empowering entertainment for anyone who's ever had to go against the wishes of their family to achieve their most heartfelt dreams."
11. Toy Story 4 (2019) – 84/100
This movie is nothing to sneeze at with returning cast members Tom Hanks and Tim Allen voicing everyone's favorite toys. In this installment of the Toy Story saga, the friends venture on a road trip together with a new pal, Forky. Toy Story 4 is likely the final movie in Pixar's longest-running series, and it also has the lowest score out of the four.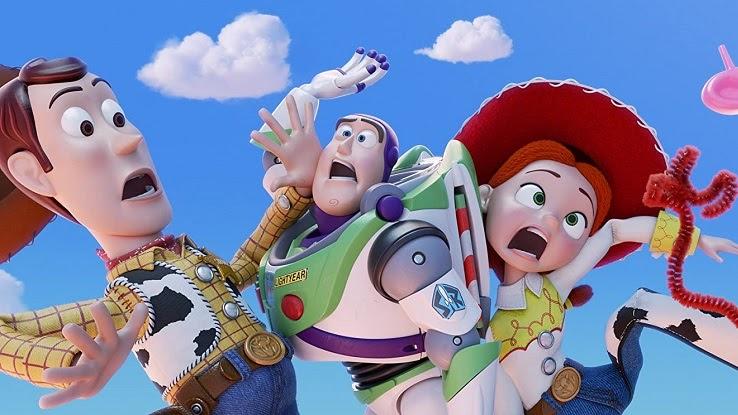 Peter Rainer of the Christian Science Monitor said of the film, "It doesn't put you through the emotional wringer the way its predecessor did, but it's consistently inventive, funny, witty and heartfelt. In other words, it's a lot better than it has any right to be." Not bad for being fourth in a series.
10. Soul (2020) – 87/100
As its title implies, Soul is about a lost soul looking for meaning — but it's also about the soul of expression inherent in music and in musicians' passion for the craft. Following middle school band teacher Joe Gardner after an incident changes his state of being, the film takes a deep look into what makes us who we are — whether those facets of ourselves are inherent, developed after living through trials and triumphs or both.
Although its Metacritic score is a relatively good one, Rotten Tomatoes gave Soul a 99% Fresh rating, with the critical consensus that it's "a film as beautiful to contemplate as it is to behold" and "a nearly perfect, beautiful and heartwarming film." Although it's one of Pixar's latest offerings, it seems destined to become a classic.
9. Toy Story 2 (1999) – 88/100
Toy Story 2, released in 1999, finds Andy off at cowboy camp. Meanwhile, the toys get into trouble, and Woody gets kidnapped by a toy collector. Buzz Lightyear ends up rescuing Woody with his friends, but Woody is tempted by the immortality a museum would afford him.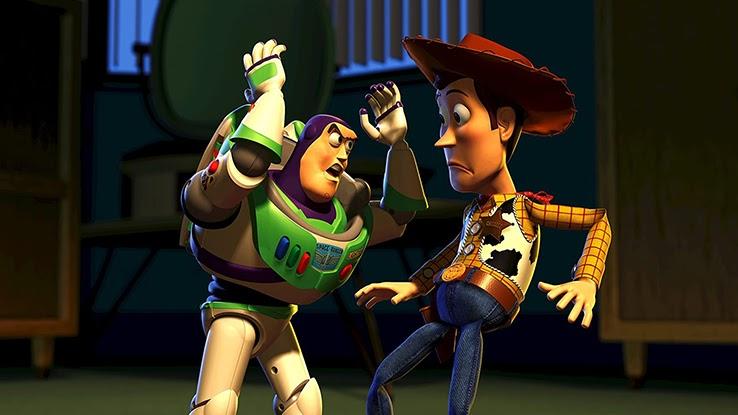 Some critics felt like Toy Story 2 was just as interesting and endearing as the original, but others thought the freshness had worn off after a few years. Pixar was originally unhappy with the quality of the film and redeveloped the entire storyline in one weekend. Looks like it paid off!
8. Up (2009) – 88/100
Up is a 2009 comedy/adventure film that sees 78-year-old widower Carl Fredricksen nail hundreds of balloons to his home so that it can fly. He endeavors to chart a course to South America, pursuing a dream of his and fulfilling a promise to his late wife. Meanwhile, an unexpected stowaway weathers the journey with him.
Richard Corliss of Time said about the film, "Extending the patented Pixar mix of humor and heart, Up is the studio's most deeply emotional and affecting work." The film was praised by some as being one of the best animated films of all time. And even if you don't think it's one of the top contenders, it'll still have you sniffling thanks to its endearing scenes.
7. Finding Nemo (2003) – 90/100
2003 saw the release of the now-classic film Finding Nemo, which features a star-studded voice-acting case that includes Albert Brooks, Ellen DeGeneres, Alexander Gould and Willem Dafoe. Nemo is the lost son of an overprotective clownfish named Marlin, who is joined in his search for his child by an amnesiac regal blue tang named Dory.
The critically acclaimed Finding Nemo holds a special place in the hearts of fans and critics alike; it's a heartfelt story of a father who learns about letting his son grow up and about healthy risk-taking. This was the first Pixar film to win the Academy Award for Best Animated Feature.
6. The Incredibles (2004) – 90/100
The Incredibles is a 2004 creation that did, in fact, turn out to be incredible. The movie follows the Parr family, who are all superheroes in the 1960s, as they hide their superpowers in order to live a normal life. However, a vengeful former fan and his killer robot attempt to ruin them.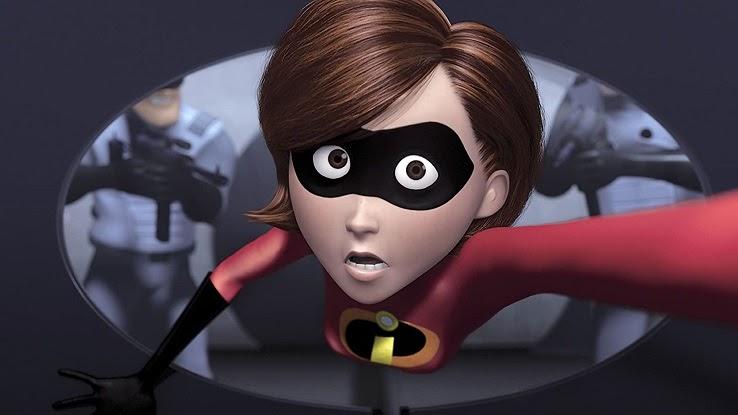 Joe Morgenstern of The Wall Street Journal called The Incredibles "a work of huge, if unobtrusive, ambition — a vision of modern life, appropriate for sophisticated adults as well as for kids, that is both satirical and, of all things, inspirational." The critic further noted, "It's a great film about the possibility of greatness."
5. Toy Story 3 (2010) – 92/100
Toy Story 3 is, of course, the 2010 follow-up to 1999's Toy Story 2. The storyline is focused on Woody, Buzz Lightyear and the rest of the gang getting accidentally donated to a daycare center. Andy, the owner of all these toys, is 17 in the film and getting ready to leave for college, and the toys have to find their way back before he goes.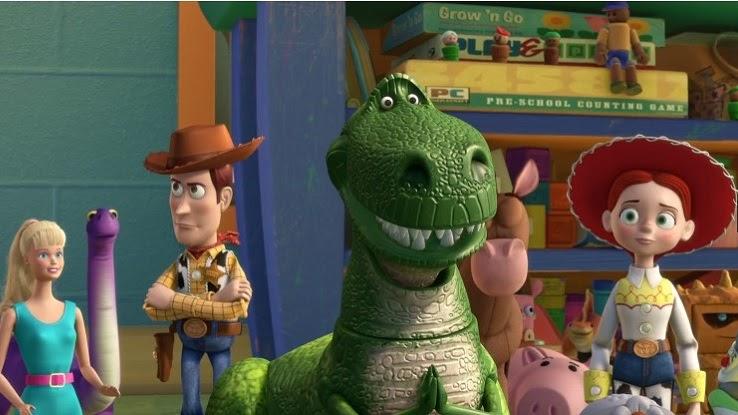 According to Metacritic reviews, "…Woody and Buzz have a lasting hold on audiences," and "new characters like Barbie and Ken keep the third installment in the trilogy feeling fresh." The film won Academy Awards for Best Animated Feature and Best Original Song.
4. Inside Out (2015) – 94/100
Inside Out is an imaginative and interesting 2015 film that delves into the mind of a young girl as she wrestles with the emotional turmoil that everyone navigates as they transition into their teenage years. Five different emotions — Joy, Sadness, Anger, Fear and Disgust — live and interact in preteen Riley's mind as she adjusts to her family moving from Minnesota to San Francisco.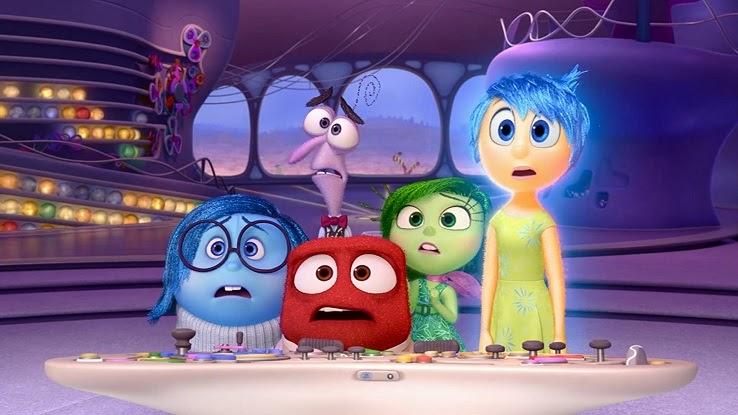 Inside Out's producers consulted psychologists in order to accurately portray how emotions affect interpersonal relationships in humans. Thanks to its relatively realistic portrayals, this film received accolades for its screenplay, subject matter, concept, musical score and vocal performances. It also accumulated over $857 million worldwide.
3. Toy Story (1995) – 95/100
Toy Story was released in 1995 and became an instant classic, taking place in an alternate world where toys become living entities when humans aren't present. The plot focuses on some of Andy Davis' old toys — in particular the misadventures of Woody, a pull-string cowboy doll, and Buzz Lightyear, a newfangled, fancy spaceman.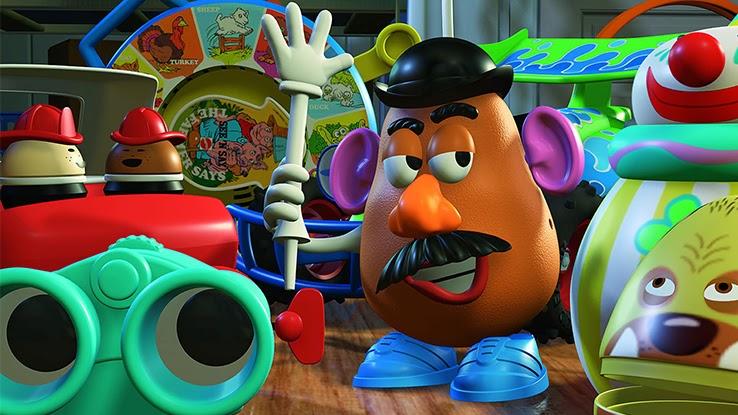 The two rivals eventually become friends when they find themselves in trouble and have to work together to get out of a dangerous situation. Critics gave much praise for many facets of the film, and many people consider it among the top animated films ever made. Toy Story was also the first-ever feature-length film fully animated on computers — a groundbreaking facet of the movie that's definitely secured it a prominent spot in animation history.
2. WALL-E (2008) – 95/100
WALL-E is a 2008 film that follows the doings of a trash-compactor robot who gets left on an uninhabitable future-Earth to clean up massive quantities of garbage. WALL-E the robot is visited by a probe from the spaceship Axiom and falls in love with a robot named EVE, whom he follows across the universe.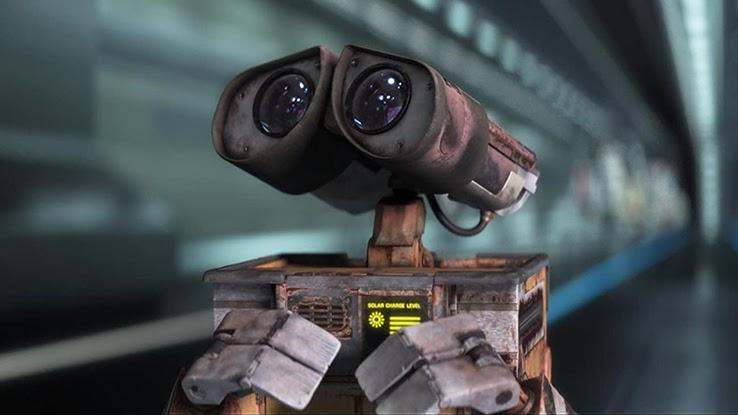 WALL-E points a finger at the perils of human impact on Earth, consumerism and global catastrophic risk, among other things. About the film, Kenneth Turan of the Los Angeles Times said, "Daring and traditional, groundbreaking and familiar, apocalyptic and sentimental, Wall-E gains strength from embracing contradictions that would destroy other films."
1. Ratatouille (2007) – 96/100
Ratatouille is a 2007 film about a rat named Remy who has a dream of becoming a chef. He attempts to fulfill this dream by creating an alliance with a restaurant's garbage boy, to whom he provides secretive cooking instructions. Interestingly, the animation crew consulted French and American chefs in order to create the food in the film. But even more than the delicious menus and the cute rodent, the film is absolutely poignant and heartfelt without being heavy-handed.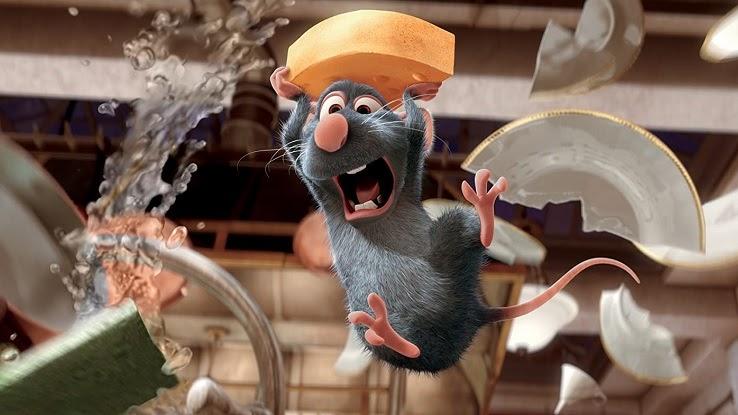 Ratatouille grossed $620.7 million and won the Academy Award for Best Animated Feature. It was also voted in a poll of international critics to be one of the 100 greatest motion pictures of the 21st century — not just among animated films. A.O. Scott of The New York Times summed it up best, describing Ratatouille as "a nearly flawless piece of art [and] one of the most persuasive portraits of an artist ever committed to film."