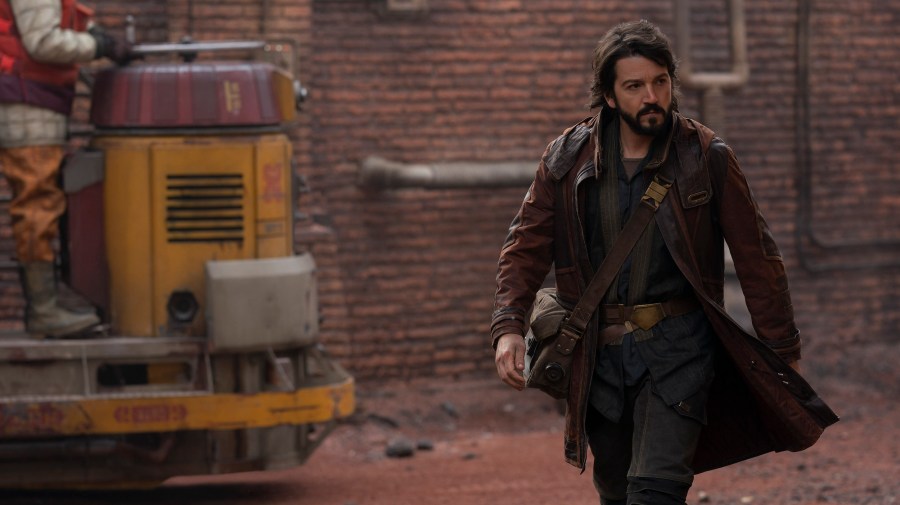 Rating: 7/10
What would happen if the Galactic Empire was run like a modern-day big corporation and we were privy to its inner workings, office disputes and power struggles? That's in part what creator and showrunner Tony Gilroy (The Bourne Identity) tries capturing in Andor. The 12-episode first season of the Star Wars show debuts on Disney+ with the first three episodes this Wednesday, September 21.
Galactic corporate portrayal aside, Andor is also, of course, the origin story of Cassian Andor (Diego Luna) and the tale of how the character came to be one of the Rebels who, in Rogue One: A Star Wars Story (2016), manages to outsmart the Empire and steal the Death Star plans.
Season one of the prequel series Andor is set five years before the events of Rogue One and covers one year in time. The show will have an already-confirmed 12-episode second and final season, which starts shooting in November, to cover the other four years leading into Rogue One. "Our last scene of the show, our 24th episode, we'll walk the audience directly into Rogue One," said Gilroy during a recent virtual press conference with the Television Critics Association (TCA).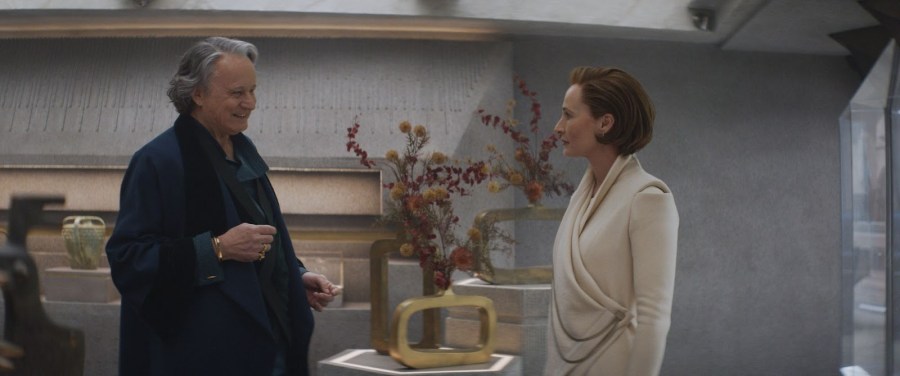 With Luna, Genevieve O'Reilly returns to the galaxy far, far away as Senator Mon Mothma but you needn't worry if Rogue One isn't clear in your memory or you can't quite place everyone — you can just consume Andor as a standalone show that holds up on its own.
When the show kicks off, Cassian is not yet the spymaster who captivated viewers in Rogue One, but he already has a few tricks up his sleeve. The series finds him looking for his younger sister and embroiled in an unfortunate accident caused by a couple of bigoted Corporate Sector Authority officers. Cassian knows how to defend himself — the officers not so much. He's forced to return to his home planet of Ferrix in an attempt to concoct a solid alibi. His friends and family don't seem surprised to learn that he's in trouble. He owes money and favors to pretty much everyone on Ferrix.
"What have you done?" Cassian's adoptive mother Maarva (Fiona Shaw) resignedly asks him. "I've messed up," he replies. He'll seek the help of Bix (Adria Arjona) to sell something valuable — and stolen — on the underground market and disappear for a while. The buyer happens to be the mysterious — and always ready for a prompt escape — Luthen Rael (Stellan Skarsgård). If only the overzealous officer Syril (Kyle Soller) wasn't so set on catching the individual with "dark features" who could be associated with the incident involving two of his co-workers.
Only four episodes from Andor's first season were available for review but, in them, Gilroy manages not only to draw the viewer in with the story of Cassian — scenes from the character's teenage years on his native planet of Kenari are interwoven with the action taking place on Ferrix — but also the rest of the ensemble cast.
"It's quite unfair to call the show Andor because this is about a community. It's an ensemble," said Luna during the TCA press conference. "It's [about] what we can do in a community and what we are capable of if we understand our strength is in our numbers."
Aside from that underlying theme, Andor is different from the rest of Star Wars live-action shows released recently. It lacks The Mandalorian's mission-of-the-episode formula. And even if we know how the show will end, it doesn't suffer from the same predictability issues Obi-Wan Kenobi had. Cassian Andor is a character who hasn't been explored so deeply before in the franchise. There's a novelty in learning how he became the man who'd sacrificed himself alongside Jyn Erso (Felicity Jones).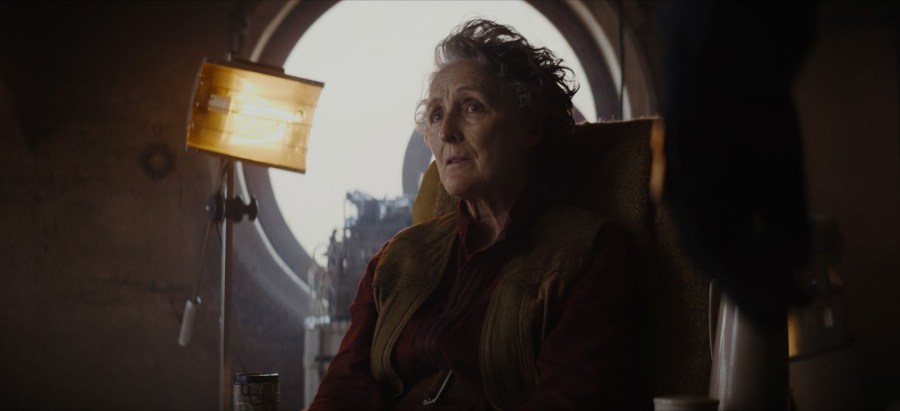 This spy thriller does suffer from a lot of Star Wars' (and even the Marvel Cinematic Universe's) problems when it comes to television though: episodes that don't feel like full TV chapters. The episodes here run around 30–35 minutes long without credits. And even if Andor doesn't have a bloating problem, the moments where episodes finish don't necessarily feel like organic episode endings. Perhaps this should have been an eight-episode-long series, that tells the exact same story, instead. But that would have meant fewer weeks of enticing viewers with new episodes on Disney+.
The other thing you may hear about Andor is that it doesn't use The Volume, the curved LED wall that offers an immersive experience used in previous Star Wars shows. "The technology is extraordinary. It's going to become a larger and larger force in all filmmaking," explained Gilroy, adding that he has nothing against it. "The Volume is fantastic for the things that it's for. Our show is just on a massively epic scale, and people would be running off the set all the time. The problem is, right now, there's no good way to do both. You kind of have to make a decision in a way to be a Volume show or a non-Volume show. […] The width and breadth and ambition — visual ambition and traveling ambition — of the show is huge. It just didn't lend itself to that kind of production."
Andor shot on the soundstages of Pinewood Studios in London but also at a quarry on the Dorset coast and several spots along the Scottish Highlands, and those real locations can be appreciated on screen; they lend the series a cinematic luster.
Andor knows how to balance that epic character with the right amount of workplace space drama and spy thriller ingredients. Watching Luna don the garb of the Rebel agent again, I couldn't help but feel Cassian Andor is the kind of charismatic defiant character Lucasfilm couldn't get right in the movie prequel Solo: A Star Wars Story (2018). In a way, Andor feels exactly like the Han Solo-type character some Star Wars fans could be hungry for.