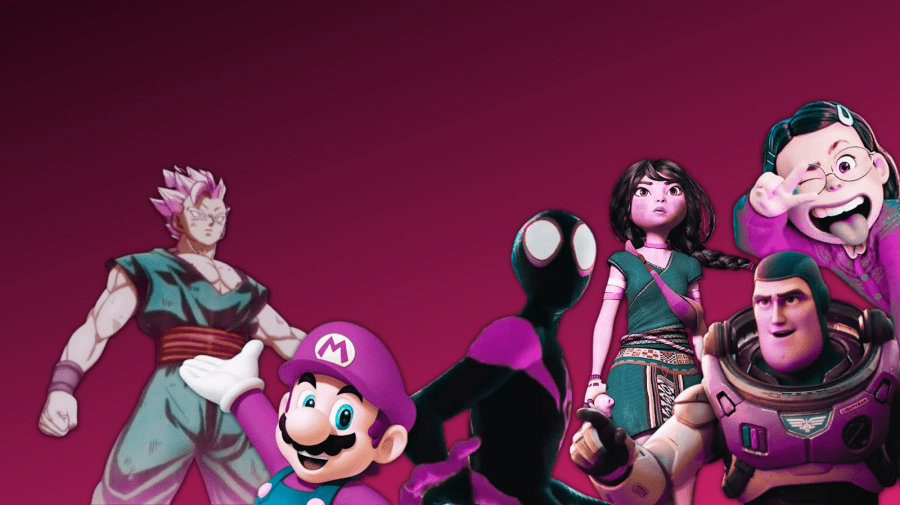 Last year, studios were eager to release films, both in theaters and on streamers, that had been waylaid due to the COVID-19 pandemic. And, without a doubt, some of the best films of 2021 were animated features, like Raya and the Last Dragon, The Mitchells vs. the Machines, Demon Slayer: Kimetsu no Yaiba and Encanto. 
While going to the theater for every new release still isn't the norm, there are plenty of sure-to-be incredible animated films on the horizon in 2022. The Oscar-winning Spider-Man: Into the Spider-Verse (2018) is getting a long-awaited sequel; there's a new Hayao Miyazaki film in the works; and Disney is giving us a Buzz Lightyear origin story that we're sure someone asked for (right?).
Without further ado, here are 16 of the most anticipated animated films of 2022. Be sure to add them to your radar — or keep your Spidey senses alert.
Turning Red | Now Streaming on Disney+
After some decidedly mixed feelings about Pixar's last outing, Luca (2021), we've been eagerly anticipating the 18-time Academy Awarding-winning studio's next feature, Turning Red.
Released alongside Incredibles 2 (2018), the short film Bao was one of Pixar's most memorable stories of the last few years; in it, an aging Chinese Canadian mother finds her empty nest not-so-empty when a steamed bun comes to life. We won't spoil the short, but we will remind you that writer/director Domee Shi won an Oscar for Bao.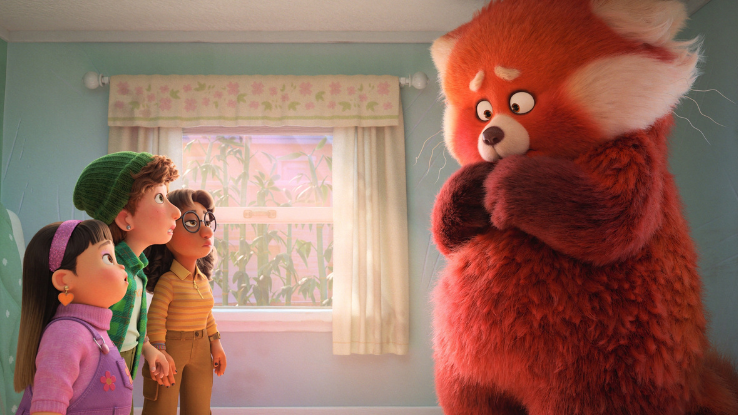 And that brings us to Turning Red. Directed and co-written by Shi, it's Pixar's first film to be solely directed by a woman. The film is set in Toronto during the early 2000s and tells the story of Meilin Lee (voice of Rosalie Chiang), a 13-year-old Chinese Canadian girl who is horrified to learn that, one day, her excitement and stress started triggering a… transformation. That is, she poofs into a giant red panda. Meilin's mother, Ming Lee (voice of Sandra Oh), reveals that "poofing" is a family curse of sorts.
Want to know more? Be sure to check out Senior Writer Patricia Puentes' full review for Ask.
Sonic the Hedgehog 2 | In Theaters Now
If you don't mark your calendar now, Sonic the Hedgehog (voice of Ben Schwartz) will speed right past you on April 8. And who doesn't want to return to the chaos (control) that is this upbeat live-action-meets-animation family comedy sequel?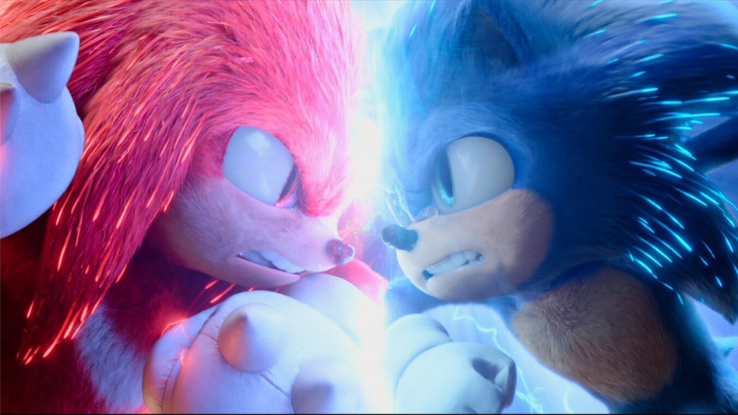 Unlike other game-properties-turned-movies, Sega's blue speedster took the smart path to success: lean into the unhinged, into the absurd and silly. While this first installment saw our tennis shoe-wearing hero facing off against Jim Carrey's manic, cartoonish villain Dr. Robotnik.
The sequel film, appropriately titled Sonic the Hedgehog 2, will feature Sonic and some familiar human faces as well as franchise favorites, like Tails (voice of Colleen O'Shaughnessey) and Knuckles the Echidna (voice of Idris Elba).
Ladybug & Cat Noir Awakening | TBA (Early 2022)
Based on the four-season TV series Miraculous: Tales of Ladybug & Cat Noir, this film is expected to pick up where a fifth season would, all while delivering some origin story and world-building goodness.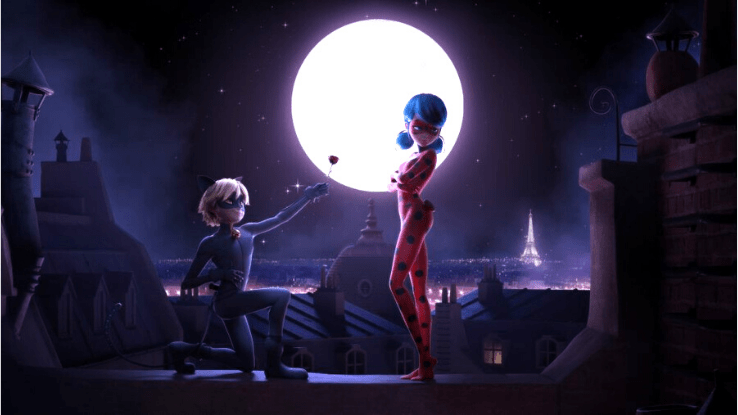 Not familiar with the series? It centers on the seemingly awkward Parisian teen Marinette (voice of Cristina Vee), who dreams of becoming a fashion designer, all while living a double life as a crimefighter known as Ladybug.
Despite her insistence that she doesn't need help, fellow hero Cat Noir (voice of Bryce Papenbrook) is often by her side. Little does Marinette know that the identity of Cat Noir is none other than her crush, Adrien. Don't waste any time in catching up on this series before the romance-action-musical film hits screens.
The Bad Guys | April 22
The Bad Guys, DreamWorks Animation's next adventure, is based on the children's book series of the same name. As you might expect, our protagonists are a group of anthropomorphic animals — Mr. Wolf, Mr. Piranha, Mr. Snake, Mr. Shark, and Ms. Tarantula — and, in order to avoid incarceration, these notorious baddies make a deal to do good. Of course, things don't always go as planned when life throws a wrench at you, right?
Not only does the premise sound intriguing, but the voice talent is incredible, with stars like Sam Rockwell, Marc Maron, Craig Robinson, Anthony Ramos, Awkwafina, Richard Ayoade, Zazie Beetz, Lilly Singh and Alex Borstein lending their talents to the movie.
DC League of Super-Pets | May 20
If you've ever wondered what a Justice League (2017) and Secret Life of Pets (2016) mashup would look like, DC League of Super-Pets might just be the film for you. But if for some reason that thought never crossed your mind, you should still keep this adventure-comedy romp on your radar.
The premise? Krypto the Super-Dog (voice of Dwayne Johnson), Superman's best bud and crime-fighting side-kick, must orchestrate a rescue mission when the Man of Steel and the rest of the Justice League's members are kidnapped.
To do so, he rounds up a ragtag group of animals with newfound powers — and the ensemble cast, which includes Natasha Lyonne, Vanessa Bayer, Marc Maron and Keanu Reeves, among many others — makes us think hilarity really will ensue.
The Bob's Burgers Movie | May 27
While the Belchers certainly streamed on the small screen in 2021, the highly anticipated Bob's Burgers Movie didn't. The release date has been changed several times, shifting from early 2021 to late 2021 to (hopefully) 2022. In fact, May 27 is the official release date. Here's hoping it sticks this time.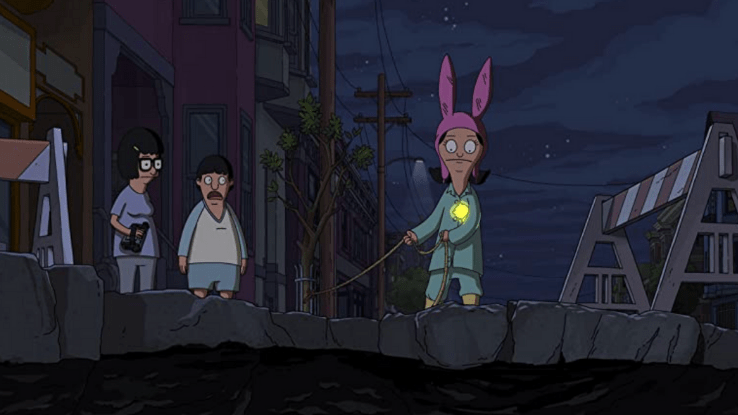 So, what can you expect from The Bob's Burgers Movie? Apparently, an enormous sinkhole opens in front of the restaurant, ruining Bob (voice of H. Jon Benjamin) and Linda's (voice of John Roberts) hopes for a successful summer season. While their parents are preoccupied with keeping Bob's Burgers from closing its doors for good, the Belcher kids — Tina (voice of Dan Mintz), Louise (voice of Kristen Schaal) and Gene (voice of Eugene Mirman) — unravel a mystery that could save the restaurant.
Lightyear | June 17
If there's one thing Pixar doesn't need to make, it's another Cars sequel. While Toy Story 4 (2019) was surprisingly good — though definitely the weakest of the four main films, in our view — we certainly didn't need another. And we didn't necessarily have a standalone Buzz Lightyear movie on our Pixar bingo cards either.
However, this one doesn't center on the Buzz we know; instead, it's the story of the character on which the well-known action figure is based. And if this Buzz looks like he belongs in the Marvel Cinematic Universe (MCU) to you, you aren't too far off as the smooth-talking space ranger will be voiced by Captain America himself, Chris Evans.
Beyond Cap, the talented cast of voice actors includes Uzo Aduba, Keke Palmer, Josh Brolin and Taika Waititi.
Dragon Ball Super: Super Hero | TBA (Summer 2022)
The only thing longer than a Dragon Ball Z character's powering up sequence is the long list of Dragon Ball movies. The Dragon Ball Super arc takes place during the ten-year time-skip after Goku and the Z-fighters defeat Majin Buu.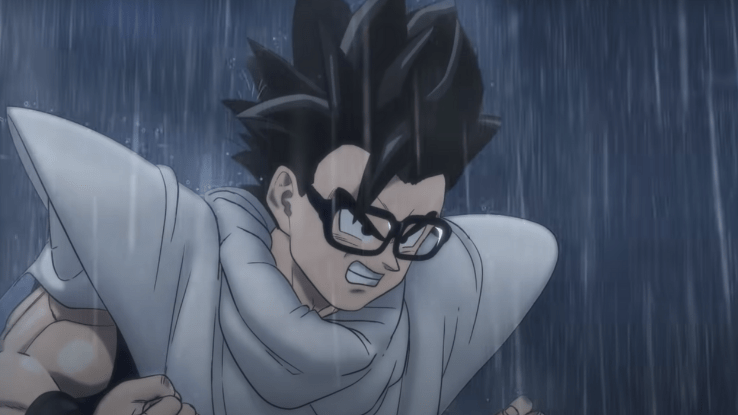 Produced by Toei animation, the 2018 film Dragon Ball Super: Broly — the 20th film in the Dragon Ball franchise — was a big hit, so it's not surprising to see a sequel hit screens.
Dragon Ball Super: Super Hero, like Broly, is written by the creator of the Dragon Ball manga, Akira Toriyama. But Super Hero is a slight departure; it's the first Dragon Ball film to feature nearly all 3D animation, which means it looks a lot like a cutscene from a Dragon Ball video game. Still, the premise intrigues us: the Red Ribbon Army, now reformed, has sent the (even more deadly, surely) Androids Gamma 1 and Gamma 2 to seek revenge on Goku and his family.
Strange World | November 23
Previously titled Searcher Clade, Strange World tells the story of Ethan Clade and his family of explorers. Directed by Don Hall and written by Qui Nguyen, who most recently teamed up on Raya and the Last Dragon (2021), Strange World's plot was described by Disney Animation in fairly vague terms: the Clades will "[journey] deep into an uncharted and treacherous land where fantastical creatures await."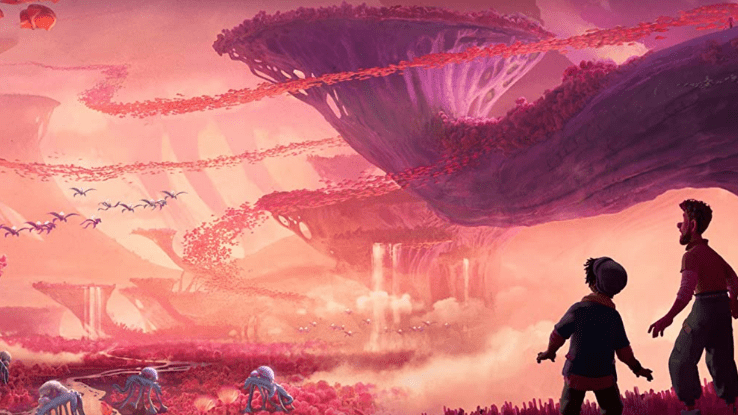 And although we don't know too much about this pulp magazine-inspired project, it's certainly giving us Atlantis: The Lost Empire (2001) and Treasure Planet (2002) vibes, which we consider a wonderful thing. Plus, when Disney steps into territory that doesn't sound super Disney at first (the 2014 adaptation of Marvel's Big Hero 6 or 2012's Wreck-It Ralph, for example), the results are usually pretty stellar.
Kayara | December 1
Largely known for short films and iconic regional commercials, Tunche Films, a Peruvian studio, has started wading into the feature film waters.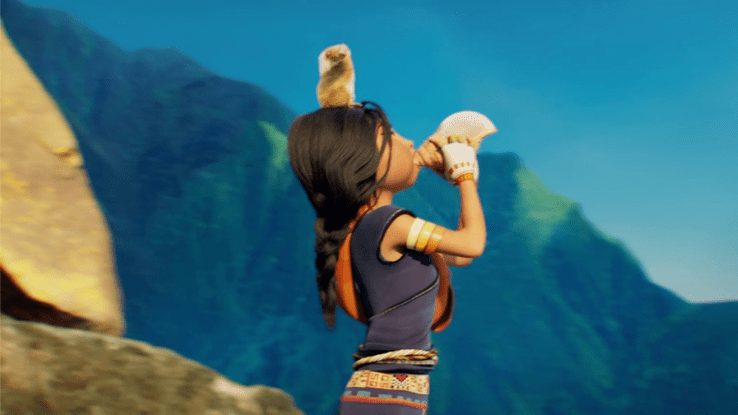 One of the studio's first features, Kayara, centers on the titular Incan teenager, who hopes to be the first woman to become an Inca Messenger (Chasquis).
When the time comes to hold the Messenger Race, Kayara tries to complete the trial disguised as a young man. When her true identity is revealed, Huscar, a childhood friend who's the son of the Incan Emperor, amends the long-standing tradition, allowing women to serve as Chasquis alongside the group's men. While Kayara's facing (and acing) the challenges of Chasquis training, Spanish Conquistadors appear, threatening the Golden City and forcing Kayara to make a life-altering decision.
How Do You Live? | TBA (Winter 2022)
Since October 2017, Studio Ghibli fans have been eagerly anticipating How Do You Live?, which is named after Yoshino Genzaburo's classic 1937 novel of the same name. While the film doesn't adapt the book, the plot revolves heavily around this real-world novel.
While we hoped the project might've wrapped in 2021, a 2022 release date is okay by us; Studio Ghibli always handles its stories with care — and it shows. The most exciting part? Animation legend Hayao Miyazaki came out of retirement to work on How Do You Live?
According to producer Toshio Suzuki, the former president of Studio Ghibli, Miyazaki decided to work on the film for his grandson, a way of saying, Suzuki notes, that, "Grandpa is moving onto the next world soon but he is leaving behind this film."
Super Mario | December 21
Have you ever wanted the team behind Despicable Me (2010) to bring Nintendo's Mario to life on the silver screen? Last year, the Mushroom Kingdom's most in-demand plumber/hero turned 40 and, this holiday season, he'll be getting the Hollywood treatment in Super Mario.
It's no secret that Mario and co. have struggled to make the leap from games to cartoons and films. There's that truly difficult-to-watch animated series from the late '80s, The Super Mario Bros. Super Show!, which should only be shown at your local indie theater as a somewhat-joke before an equally weird film with a cult following. And who could forget the live-action romp Super Mario Bros. (1993), a comedic take on Mario and Luigi that saw the Brooklynites squaring off against Denis Hopper's President Koopa in a parallel universe.
Have filmmakers learned from these box office "bob-ombs"? The jury is out on this one. Chris Pratt has been cast as Mario, and that fact alone is leaving us pretty skeptical — not just about the movie, but about the timeline we're living in.
Disenchanted | TBA 2022
Not too much is known about the details of this sequel to Disney's 2007 hit film, Enchanted. The original, which starred Amy Adams, Patrick Dempsey, Susan Surandon and James Marsden, saw Disney princess and musical tropes meet the real world — quite literally.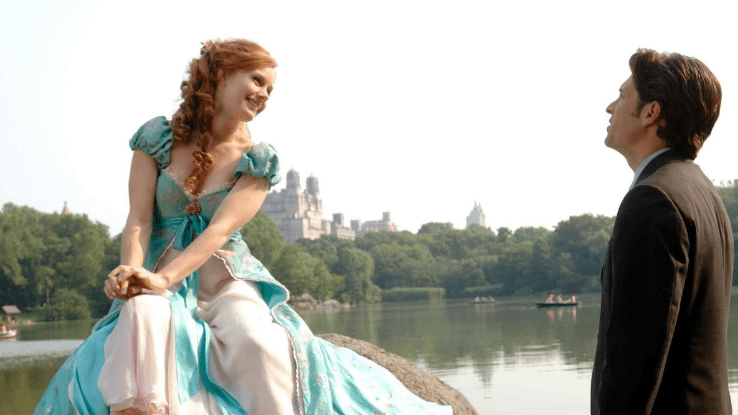 By blending live-action and animation, and tapping into some serious musical moments, Enchanted thrilled audiences of all ages. Set 10 years after Giselle's (Adams) "happily ever after" in the real world, Disenchanted sees our protagonist questioning her fate. Suburbia isn't exactly a fairy-tale ending — WandaVision certainly taught us that in 2021 — but an ill-cast spell (and Maya Rudolph's nefarious community leader Malvina Monroe) makes things even worse.
Wendell and Wild | TBA 2022
Wendell and Wild marks director and scriptwriter Henry Selick's first feature film since the 2009 classic Coraline. Much like the Laika Studios hit, Wendell and Wild is a stop-motion film, full of both moments of comedy and horror — and set against a similar dark fantasy backdrop.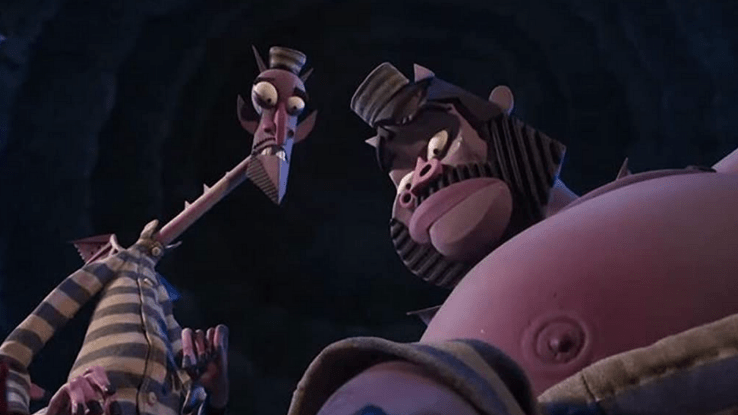 Even if Coraline isn't one of your favorite animated films (we'll let it slide — this time), Wendell and Wild should make your watchlist for one key reason: the scheming demon brothers are voiced by Keegan-Michael Key and Jordan Peele, respectively.
And who doesn't want to witness the comedy duo take on a demon-hating nun and her goth teen acolytes?
Suzume Locking Up the Doors | November 11 (Japan), TBA (U.S.)
You may be familiar with writer/director Makoto Shinkai's work thanks to the highly successful films he and CoMix Wave Films have turned out in recent years. While Shinkai's Weathering with You became the highest-grossing film in Japan in 2019 (and the country's entry for the Oscars that year), it might be another one of the visionary director's fantasy-romance anime films that you recognize.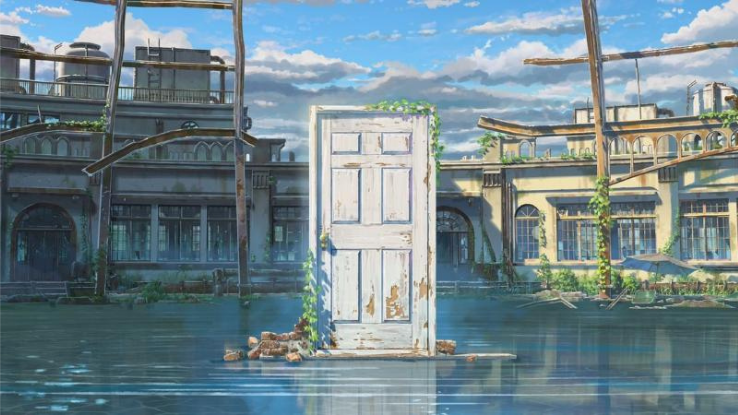 A critical and commercial success, Your Name (2016) became one of the highest-grossing anime films of all time, joining the ranks of global hit Demon Slayer (Kimetsu no Yaiba) The Movie: Mugen Train (2020) and Studio Ghibli's masterpiece Spirited Away (2001). Needless to say, Shinkai has quite the fanbase, so his upcoming film, Suzume no Tojimari (lit. Suzume's Locking-Up) is definitely one of the most hotly anticipated animated films of the year.
Set to hit theaters in Japan on November 11, 2022, the film, which has been titled Suzume Locking Up the Doors for its forthcoming English-language release, looks just as beautifully animated as Shinkai's previous work. While we don't know too many details (and that's probably for the best), the story revolves around the titular character Suzume, a 17-year-old girl who lives in a quiet village. One day, she comes across a boy who's looking for a door — and, when she follows him to the mountains, she spots a an old door, which looks like it's the only remaining piece of a larger structure.
The Witch Boy | TBA 2022
Based on Molly Knox Osterag's New York Times bestselling novel series of the same name, The Witch Boy is an upcoming animated musical that'll (hopefully) hit Netflix later this year. Initially, it seemed like a 2021 release date was in the cards, but the film is currently in pre-production. Still, it'll no doubt be worth the wait.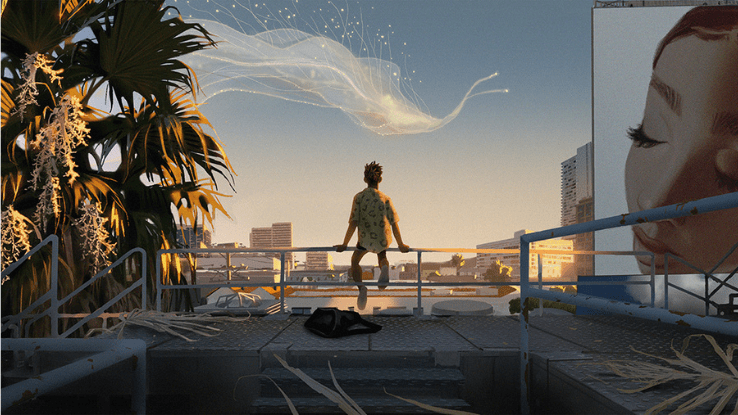 Directed by Oscar-nominated director Minkyu Lee, this celebration of queerness follows Aster, a young boy who discovers he has witch powers. However, in his magical community, girls are born to be witches, while boys are meant to grow up as shapeshifters. With his secret at risk of being exposed and a mysterious force threatening his world, Aster embarks on a journey to reveal the truth about his powers — and himself.
Oh, and did we mention that HAIM is writing the music? Here's hoping 2022 ends up being the year we finally get to see Witch Boy on Netflix.
DELAYED — Spider-Man: Across the Spider-Verse (Part One) | June 2, 2023
Move over, Peter Parker — all of the Peter Parkers, that is — because our favorite Spidey film centers on Miles Morales (voice of Shameik Moore), a Black Puerto Rican teen from Brooklyn who fears he's not living up to his father's high expectations. In 2018's Spider-Man: Into the Spider-Verse, Spidey fate saw Miles bitten by a radioactive arachnid and taking up the Spider-Man mantle when Peter Parker dies in combat. 
Overwhelmed by his new powers and fate, Miles, thankfully, learns the ropes (er, webs?) from fellow Spider-People — there's another universe's Peter B. Parker (Jake Johnson), Spider-Gwen (Hailee Steinfeld), a noir-themed Spidey (Nic Cage), Peter Porker (John Mulaney) and a mecha-suit Spidey piloted by Peni Parker (Kimiko Glenn).
While the Spider-folk parted ways at the end of the Oscar-winning Spider-Verse, the multiverse shenanigans are back in Sony's highly anticipated Spider-Man: Across the Spider-Verse. From the truly unique, comic book-inspired animation to the blend of laughs and moments of empowerment, installments in this series are always going to make the top of our lists.
In April of 2022, Sony announced that Across the Spider-Verse would be delayed by several months. Now, the first part of the sequel film will debut on June 2, 2023, with Part II releasing on March 29, 2024. Maybe, in a different universe, we would be getting more Spidey in 2022.