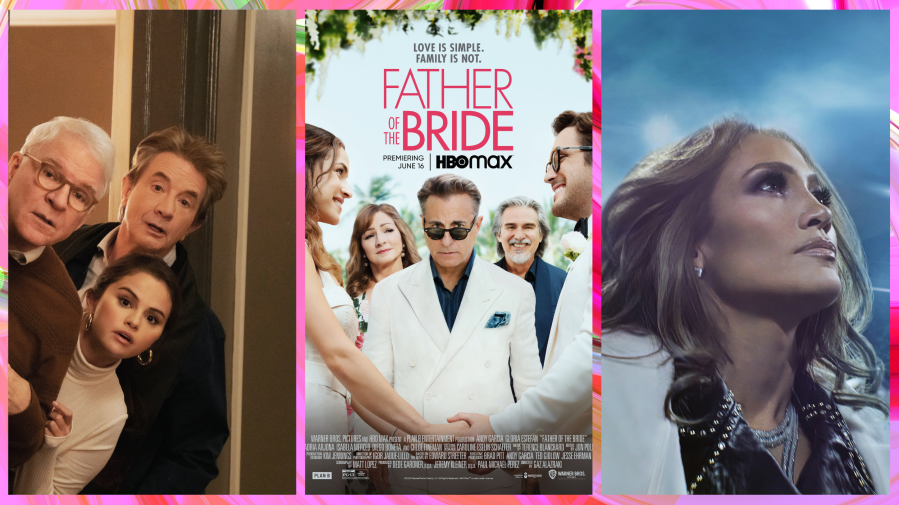 Another month went by and you're probably still catching up on all of our film and TV recommendations for May and April. (We're definitely behind, too.) But if you want even more options when it comes to choosing what to watch, here's a selection of new TV shows, returning series, movies on streaming as well as films that will be available exclusively in theaters.
And for an even a wider selection — it's summer, after all, and that means movies — take a look at our 2022 Summer Movie Preview, which features every film that'll debut from now until Labor Day. Also, if you like movies but haven't been feeling like going to the cinema lately, we totally get you — and you'll have plenty to watch at home.
Some of June's Most Anticipated New Shows
This Is Going to Hurt (June 2), AMC+ and Sundance Now: This seven-episode limited series stars Ben Whishaw (Paddington) as Adam, a doctor in the gynecology and obstetrics ward of a British hospital. "Junior enough to suffer the crippling hours, but senior enough to face a constant barrage of terrifying responsibilities, Adam is clinging to his personal life as he is increasingly overwhelmed by stresses at work: the 97-hour weeks, the life-and-death decisions, and all the while knowing the hospital parking meter is earning more than him," reads AMC's synopsis of the show, which is based on Adam Kay's memoir of the same name.
Irma Vep (June 6), HBO and HBO Max: French filmmaker Olivier Assayas (Personal Shopper) created, wrote and directed this eight-episode limited series starring Alicia Vikander (Ex Machina) as Mira. She's an American movie star who's unhappy with her career, so she goes to France to star in a remake of the silent film Les Vampires. But Mira finds it increasingly difficult to distinguish between herself and the character she plays: Irma Vep.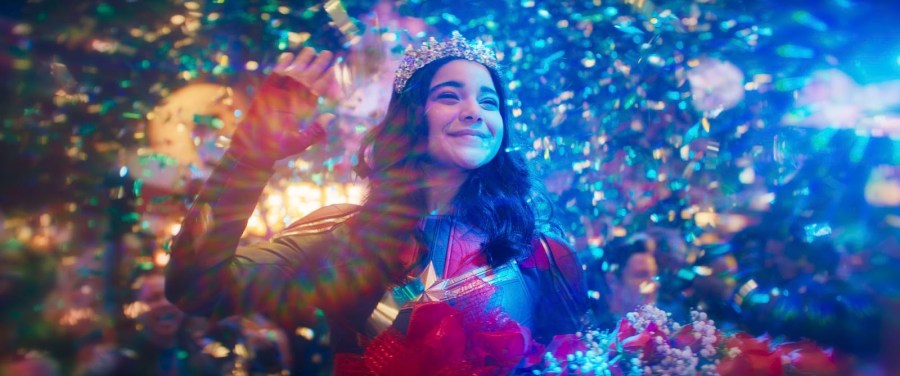 Ms. Marvel (June 8), Disney+: The Marvel Cinematic Universe (MCU) keeps expanding, and it will again this month with another original series, which introduces newcomer Iman Vellani as Kamala Khan, a Muslim American teenager from Jersey City. A bit of a misfit at school, she's a superhero enthusiast with a particular soft spot for Captain Marvel. When she gets superpowers herself, life gets a bit more complicated.
Queer as Folk (June 9), Peacock: Another version of Russell T. Davies' original and iconic show Queer as Folk (1999–2000) hits screens this month. Stephen Dunn serves as creator and writer and Jaclyn Moore (Dear White People) serves as writer in this new show about a group of LGBTQ+ friends living in New Orleans who find their lives transformed after a tragedy. Devin Way (Grey's Anatomy), Fin Argus, Jesse James Keitel (Big Sky) and Johnny Sibilly (Hacks) star alongside Kim Cattrall and Juliette Lewis.
Becoming Elizabeth (June 12), Starz: You may have watched the movies Elizabeth (1998) and Elizabeth: The Golden Age (2007) starring Cate Blanchett as Queen Elizabeth I throughout different decades of her monarchy. This eight-episode show follows the same character, played here by Alicia von Rittberg (Genius) after the death of her father, King Henry VIII, and it depicts the game of thrones that ensued and, eventually, led to her finally becoming the queen. Jessica Raine, Romola Garai and Tom Cullen also star.
Dark Winds (June 12), AMC and AMC+: Based on the Leaphorn & Chee book series by Tony Hillerman, Dark Winds is set in 1971 Navajo Nation near Monument Valley. According to AMC, the show "follows Lieutenant Joe Leaphorn (Zahn McClarnon; The Son, Westworld, Fargo) of the Tribal Police as he is besieged by a series of seemingly unrelated crimes. The closer he digs to the truth, the more he exposes the wounds of his past. He is joined on this journey by his new deputy, Jim Chee (Kiowa Gordon; The Red Road, Roswell, New Mexico). Chee, too, has old scores to settle from his youth on the reservation."
The Old Man (June 16), FX and Hulu: Jeff Bridges plays the titular old man in this FX psychological drama. He's Dan Chase, a former CIA operative who's been off the grid for decades after running away from the agency. But when they manage to track him down, he's forced to grab his to-go back and his two dogs — the extremely well-trained Dave and Carol — and live life on the run once again. John Lithgow (Dexter) and Amy Brenneman (The Leftovers) round out the cast. Director Jon Watts (Spider-Man: No Way Home) helmed the first two episodes of the season.
Hotel Portofino (June 19), PBS: Set in the Italian Riviera town of Portofino in the aftermath of World War I, this six-episode PBS Masterpiece stars Natascha McElhone (Californication) as Bella Ainsworth. She's the matriarch of a dysfunctional British family who open an upscale hotel in Portofino. "This new period drama is about personal awakening at a time of global upheaval in the traumatic aftermath of World War I and the liberating influence of Italy's enchanting culture, climate and cuisine on elite British travelers," reads PBS' synopsis of the show.
Must-See Returning TV on Streaming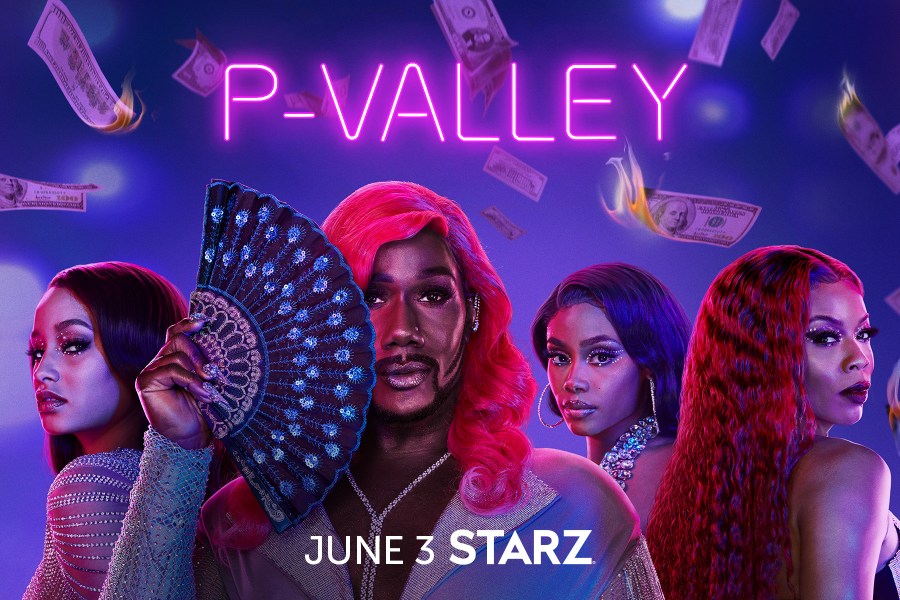 P-Valley, Season 2 (June 3), Starz: The Pynk is back in business. After the convoluting events of P-Valley's season one finale, Autumn (Elarica Johnson) and Uncle Clifford (Nicco Annan) fight for the club's throne. Pulitzer-winner and playwright Katori Hall returns as showrunner in this show, which is set in the fictional city of Chucalissa, Mississippi, and centers on the lives of several workers at a nightclub. Season two of P-Valley will also grapple with the coronavirus pandemic and its consequences on the sex-work industry.
The Boys, Season 3 (June 3), Prime Video: Amazon's brand of politically incorrect, morally corrupt and extremely violent antiheroes returns for a third season. "It's been a year of calm. Homelander's (Antony Starr) subdued. Butcher (Karl Urban) works for the government, supervised by Hughie (Jack Quaid) of all people. But both men itch to turn this peace and quiet into blood and bone. So when The Boys learn of a mysterious Anti-Supe weapon, it sends them crashing into the Seven, starting a war, and chasing the legend of the first Superhero: Soldier Boy," reads Amazon's logline.
For All Mankind, Season 3 (June 10), Apple TV+: The 10-episode third season of the alternate-reality series For All Mankind jumps ahead almost a decade, settling in the early ´90s this season. The show follows the space race as Mars becomes the new frontier and the place to reach — not only for the Americans and Soviets, but for other players, too. The ensemble cast returning for season three includes Joel Kinnaman, Shantel VanSanten, Jodi Balfour, Sonya Walger, Krys Marshall, Cynthy Wu, Casey Johnson, Coral Peña and Wrenn Schmidt.
Evil, Season 3 (June 12), Paramount+: This psychological mystery-meets-procedural created by Robert and Michelle King (The Good Fight) returns for a 10-episode new season that begins moments after the end of season two, in which newly ordained priest David (Mike Colter) and Kristen (Katja Herbers) kissed.
Love, Victor, Season 3 (June 15), Hulu and Disney+: Season two of this coming-of-age dramedy set in the same universe as Love, Simon was one of our favorite shows last year. Now comes the third and final season of the show in which Victor (Michael Cimino) finds himself in his last year of high school and trying to figure out who he is and who he wants to be with — Benji (George Sear) or Rahim (Anthony Keyvan). This is also an excellent watch for those of you who simply adored Heartstopper.
Rutherford Falls, Season 2 (June 16), Peacock: Another of our favorite comedies from last year returns pretty promptly for a second season. Co-created by Sierra Teller Ornelas, Michael Schur and Ed Helms, the series centers on the friendship between Nathan (Helms) and Reagan (Jana Schmieding) as they live in the small town of Rutherford Falls. He's a descendant of the town's white "founder," while she's a member of the fictional Minishonka Nation.
Umbrella Academy, Season 3 (June 22), Netflix: After stopping 1963's doomsday, the Umbrella Academy return home happy about their apocalypse prevention. That is until they realize that things aren't exactly the way they left them. There's now a new Sparrow Academy, which our favorite dysfunctional family doesn't necessarily like. Plus, the Umbrella Academy still needs to deal with a destructive entity that's wreaking havoc on the universe. Tom Hopper (Luther), David Castañeda (Diego), Emmy Raver-Lampman (Allison), Robert Sheehan (Klaus), Aidan Gallagher (Five) and Justin H. Min (Ben) all return for season three. And Elliot Page, who shared he's trans in 2020, returns as Viktor Hargreeves.
Westworld, Season 4 (June 26), HBO and HBO Max: Do I remember what happened at the end of Westworld's season three? Not really. The show aired in the spring of 2020, at the peak of the pandemic, and a lot has happened since then. Does the trailer for this HBO sci-fi show give me any indication of what season four is going to be about? Not necessarily. But it looks like Evan Rachel Wood, Thandiwe Newton, Aaron Paul (and presumably his voice), Tessa Thompson and Jeffrey Wright are back. So we can expect some good things and, certainly, some weird ones as well.
Only Murders in the Building, Season 2 (June 28), Hulu: Amateur podcasters and even more unprofessional murder investigators Mabel (Selena Gomez), Charles (Steve Martin) and Oliver (Martin Short) are back in a second season of Only Murders in the Building. After the death of Arconia Board President Bunny Folger (Jayne Houdyshell), they — somehow — get implicated in the whole affair, becoming the subjects of a competing podcast and making their neighbors believe they're murderers. If all that doesn't sound enticing enough, count Amy Schumer, Shirley MacLaine and Cara Delevingne among the famous guest stars this season.
Movies and Documentaries on Streaming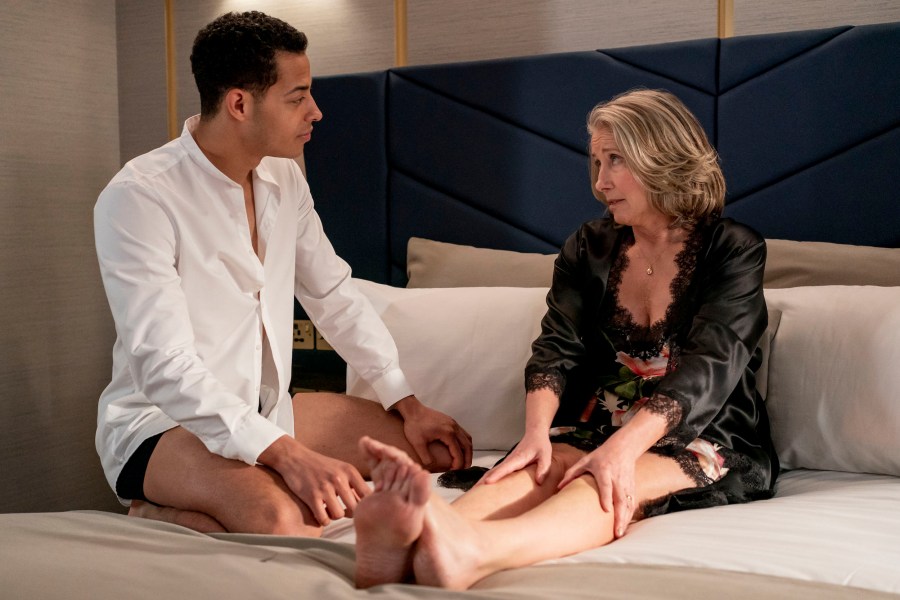 Here, we've included a selection of films that will debut on streaming as well as movies that first premiered in theaters and are now available digitally.
Fire Island (June 3), Hulu: Inspired by Pride and Prejudice, this romantic comedy follows a group of gay friends vacationing on the famed New York island. Andrew Ahn (Generation) directs this modern-day rom-com starring Joel Kim Booster and Bowen Yang as best friends Noah and Howie. Margaret Cho rounds out the cast.
Hustle (June 8), Netflix: After proving he's not only a comedic actor and that he can definitely keep us pumped up — and even agitated — with Uncut Gems (2019), Adam Sandler returns to drama with Hustle. Here, he plays an overworked basketball scout trying to make it big in the NBA. The film also stars Ben Foster, Robert Duvall, Queen Latifah and the professional Spanish basketball player Juancho Hernangómez.
The Janes (June 8), HBO Max: File this under "very relevant and timely documentary". In the pre-Roe v. Wade era, abortion was illegal in most states; in Illinois, even circulating information about abortion was a felony. The Janes were a clandestine group in Chicago that helped women who were seeking safe, affordable and illegal abortions. They provided low-cost and free abortions to an estimated 11,000 women. The documentary centers on some of the Janes, featuring first-hand interviews and a closer look into their story of defiance and sisterhood.
Halftime (June 14), Netflix: Directed by documentary filmmaker Amanda Micheli, Halftime closes in on Jennifer Lopez, offering an intimate portrait of the artist. "From her performances onscreen and on stages around the world, to her Super Bowl Halftime show, to the recent presidential inauguration. The documentary focuses on an international superstar who has inspired people for decades with her perseverance, creative brilliance and cultural contributions," reads Netflix's synopsis of the film.
Father of the Bride (June 16), HBO Max: If you liked the 1991 romantic comedy Father of the Bride starring Diane Keaton and Steve Martin, you may be anticipating this remake. Andy Garcia takes on the role of the paternal figure in a film that's now set in Miami. He plays Billy whose marriage to Ingrid (Gloria Estefan) is on the rocks. And, as if that wasn't enough, their eldest daughter, Sofia (Adria Arjona), surprises them with a new boyfriend, Adan (Diego Boneta), who's actually her fiancé. The young couple also intend to marry quickly and move to Mexico, near Adan's family.
Cha Cha Real Smooth (June 17), select theaters and Apple TV+: After CODA's Oscar-winning success, Apple TV+ bets on another Sundance darling with this dramedy starring Dakota Johnson. Cooper Raiff writes, directs and stars here as Andrew. He's a 22-year-old guy who's fresh out of college and stuck at his parents' place in New Jersey. Although he has a talent for getting parties started. He ends up befriending Domino (Johnson) and her daughter Lola (newcomer Vanessa Burghardt) while trying to figure out his life.
Good Luck to You, Leo Grande (June 17), Hulu: Most press around this film is focusing on Emma Thompson going naked at 63, but there's much more in Good Luck to You, Leo Grande than the two-time Oscar winner's nudity. Thompson plays Nancy Stokes, a retired teacher and widow who decides to hire a sex worker, Leo Grande (Daryl McCormack), in order to enjoy herself and rediscover her sexuality.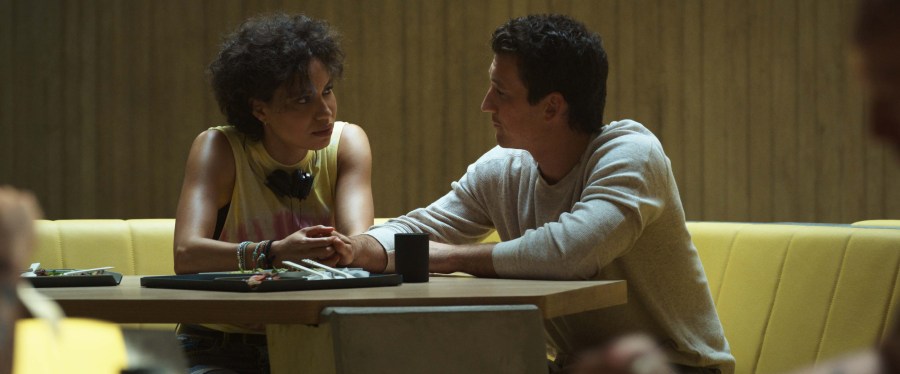 Spiderhead (June 17), Netflix: Top Gun: Maverick director Joseph Kosinski helms this adaptation of George Saunders' short story for The New Yorker. Frequent Netflix collaborator Chris Hemsworth stars here as Steve Abnesti, a visionary in charge of running a state-of-the-art penitentiary. There are no bars or cells, but inmates wear surgically attached devices that administer mind-altering drugs. Miles Teller (Whiplash) and Jurnee Smollett (Lovecraft Country) play two of the prisoners.
Jerry & Marge Go Large (June 17), Paramount+: David Frankel (The Devil Wears Prada) directs this comedy inspired by a true story about retiree Jerry Selbee (Bryan Cranston). He discovers a mathematical loophole in the Massachusetts lottery and, helped by his wife Marge (Annette Bening), they win millions of dollars and use the money to revive their small Michigan town.
Happening (June 21), video on demand (VOD): We talked about this intimate and timely tale when it first opened in theaters. And now that it'll be available digitally, it's worth another mention. Set in France in 1963, a time in which abortion was illegal in the country, Happening tells the story of Anne (Anamaria Vartolomei), a 23-year-old woman and university student desperately seeking to terminate her unwanted pregnancy. The movie is based on Annie Ernaux's nonfiction book about her own experience as a promising young woman in France in the 1960s.
And a Few Movies You'll Only Be Able to Watch in Theaters
Watcher (June 3): In this psychological thriller with horror tones, the actress Julia (Maika Monroe) moves to Bucharest, Romania, with her boyfriend and notices the neighbor across the street is constantly watching her.
Crimes of the Future (June 3): For the first time since 2014's Map to the Stars, David Cronenberg returns to directing features. He also goes back to working with Viggo Mortensen, who starred in both Eastern Promises (2007) and A Dangerous Method (2012). This time around, Mortensen plays a performance artist who isn't afraid to let his organs evolve in a society where humans are adapting to a synthetic environment. The movie also stars Léa Seydoux and Kristen Stewart.
Jurassic World: Dominion (June 10): After Jurassic World (2015) and Jurassic World: Fallen Kingdom (2018), here comes the final installment of the Jurassic World trilogy — and the (alleged) conclusion of the Jurassic Park franchise. Colin Trevorrow returns as director and writer of this story starring Chris Pratt and Bryce Dallas Howard. Jurassic Park's original stars — Laura Dern, Jeff Goldblum and Sam Neill — also return.
"Dominion takes place four years after Isla Nublar has been destroyed. Dinosaurs now live — and hunt — alongside humans all over the world. This fragile balance will reshape the future and determine, once and for all, whether human beings are to remain the apex predators on a planet they now share with history's most fearsome creatures," reads Universal Pictures' synopsis of the movie.
Lightyear (June 17): Pixar's newest installment returns to the Toy Story well. But this is not Toy Story 5 or another adventure of Woody, Buzz Lightyear, Rex, Bo Peep and the rest of the bunch of misfit toys. The film centers on the astronaut who would be the inspiration for Toy Story's space ranger action figure, Buzz Lightyear (voice of Chris Evans).
Elvis (June 24): Musical heavy-weight Baz Luhrmann (Moulin Rouge) directs and co-writes this biopic starring Austin Butler (The Carrie Diaries) as music legend Elvis Presley. The film also stars Tom Hanks as Presley's manager, Colonel Tom Parker. "The story delves into the complex dynamic between Presley and Parker spanning over 20 years, from Presley's rise to fame to his unprecedented stardom, against the backdrop of the evolving cultural landscape and loss of innocence in America," reads Warner Bros.' official synopsis of the film.
The Black Phone (June 24): Scott Derrickson (Doctor Strange) directs and co-writes this adaptation of a 2004 short story of the same name written by Stephen King's son and author, Joe Hill. Finney Shaw (Mason Thames) is a 13-year-old kid who gets kidnapped by a sadistic killer. Finney gets locked up in a soundproof basement. But there's a disconnected phone that rings, and, through it, Finney can hear the voices of the killer's previous victims. They don't want history to repeat itself. Ethan Hawke stars as The Grabber.
Marcel the Shell With Shoes on (June 24): This quirky part-live-action and part-animated mockumentary centers on an adorable talking shell (Jenny Slate) who embarks on a journey to try and find his lost community.