Awards season is officially underway and there's literally too much to watch every week right now. That's why, as we did in September and August and for many months before that, we're giving you a selection of what's going to be released on streaming and also what films you'll only be able to watch in cinemas.
If you're digging more movies, check out our Fall Movie Preview 2021 guide with some of the most anticipated titles of the year, like Matrix 4 and Eternals.
Dune and The Many Saints of Newark, the Sopranos' prequel movie, are two of the standout films to be released in October. But that's not all — there are also new seasons of Succession and You and a new show about the activist and former football quarterback Colin Kaepernick, to name just a few of October's titles.
And because things always get spooky around this time of year, expect a few thrills, scares and a bit of horror in anticipation of Halloween.
Some of October's Most Anticipated New Shows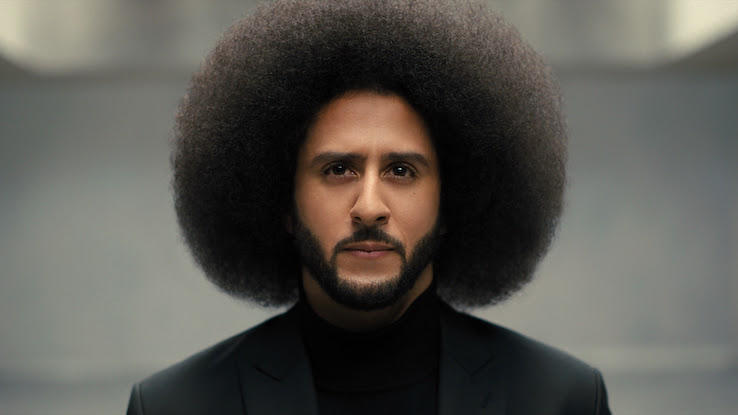 Maid (October 1), Netflix: This 10-episode limited series stars Margaret Qualley (Once Upon a Time… In Hollywood) as Alex. She's a single mom who starts working as a housecleaner to make ends meet and support herself and her daughter, after having escaped an abusive relationship. The show is inspired by the memoir Maid: Hard Work, Low Pay, and a Mother's Will to Survive.
Baker's Dozen (October 7), Hulu: This cooking reality competition will pit amateur bakers against professional pastry chefs. Every episode features 13 — a baker's dozen — new contestants and is hosted by Tamera Mowry-Housley (Sister, Sister) and former White House Pastry Chef Bill Yosses. The idea is to determine which of the 104 total contestants has the skills to create the next viral baking sensation.
Dopesick (October 13), Hulu: This eight-part limited series is inspired by the investigative book by Beth Macy, Dopesick: Dealers, Doctors, and the Drug Company That Addicted America. It examines the American opioid epidemic and the roles of Purdue Pharma and the Sackler family in perpetuating this public health crisis. Michael Keaton, Peter Sarsgaard, Kaitlyn Dever, Rosario Dawson, Michael Stuhlbarg and Phillipa Soo star. Danny Strong (Empire, Game Change) writes and executive produces.
Guilty Party (October 14), Paramount+: Kate Beckinsale (Love & Friendship) stars in this 10-episode first season of Guilty Party. In the half-hour show, Beckinsale plays Beth Burgess, a discredited journalist trying to keep her career afloat by investigating and exploiting the story of Toni Plimpton (Jules Latimer). She's a young mother sentenced to life in prison for the murder of her husband. But she maintains she's innocent.
Colin in Black & White (October 29), Netflix: Filmmaker Ava DuVernay (Selma) and activist and former NFL quarterback Colin Kaepernick co-created this half-hour six-episode limited series that chronicles Kaepernick's growing up as the Black adopted child of a white family. Jaden Michael plays the young Colin. Nick Offerman and Mary-Louise Parker are Colin's parents. Kaepernick himself appears in the show as well, narrating it.
Must-See Returning TV on Streaming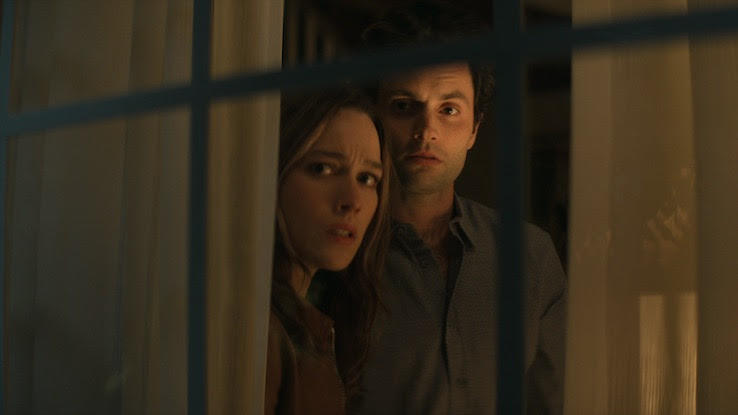 The Baby-Sitters Club, Season 2 (October 11), Netflix: This young adult dramedy based on the Ann M. Martin book series narrates the adventures of seven friends who decide to start their own babysitting business in Stoneybrook, Connecticut. Founders Kristy Thomas, Mary-Anne Spier, Claudia Kishi, Stacey McGill and Dawn Schafer welcome Mallory Pike and Jessi Ramsey to their team as the new school year means more business.
You, Season 3 (October 15), Netflix: We just found out that season two of You was number seven in a top-10 ranking of Netflix's most popular series when overall time spent viewing in the first 28 days of release of a show was measured. So let's assume season three of the Penn Badgley show will find a certain audience. The new season sees Badgley's character, Joe, married to the murderous Love (Victoria Pedretti) and raising a child. But, of course, picture-perfect is far from the truth for this couple with stalkery tendencies.
Succession, Season 3 (October 17), HBO: We've long been waiting for the new season of this Emmy-winning drama that centers one of the most dysfunctional TV families we've ever met. After the events of last season, and with Kendall (Jeremy Strong) having just betrayed his own father, Logan (Brian Cox), we can only expect a lot more back-stabbing and duplicity from the Roys.
Insecure, Season 4 (October 24), HBO: Issa Rae co-created, writes, executive produces and stars in this comedy about a Black Angelena and professional woman who struggles to have it all: a successful career, blossoming friendships and the right relationship. The fifth season of Insecure will also be its final one. Yvonne Orji, Jay Ellis, Natasha Rothwell, Amanda Seales and Courtney Taylor return for this last 10-episode run of Insecure.
Movies and Documentaries on Streaming or on Demand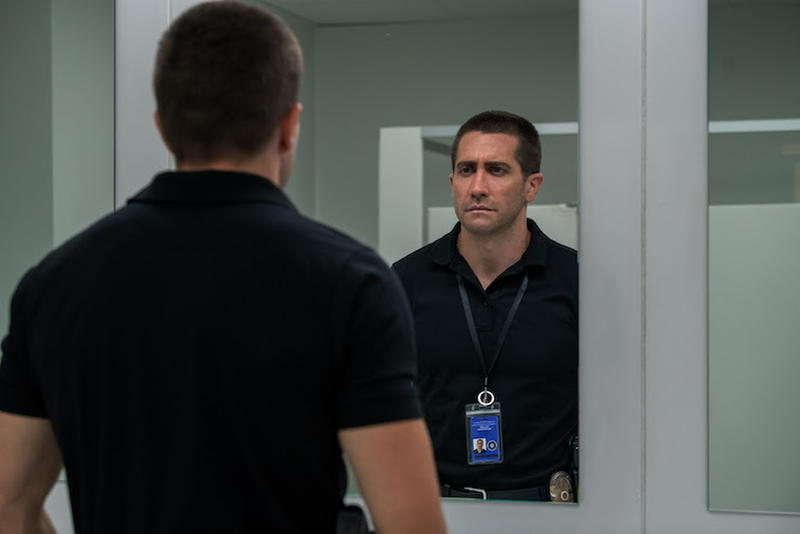 The Guilty (October 1), Netflix (in select theaters September 24): This psychological thriller directed by Antoine Fuqua (The Equalizer), written by Nic Pizzolatto (True Detective) and starring Jake Gyllenhaal (Nightcrawler) is a remake of a 2018 Danish movie. The anxiety-inducing The Guilty follows Gyllenhaal almost in real-time as he plays Joe Baylor, a troubled 911 dispatcher who receives a distress call from a woman during a particularly challenging night in Los Angeles and blindly fixates on getting her help.
The Many Saints of Newark (October 1), HBO Max and theaters: If you were a fan of HBO's critically acclaimed and golden-age-of-TV darling The Sopranos, you'll surely want to check out this prequel movie. Michael Gandolfini, son of the late James Gandolfini (Tony Soprano), plays the young version of the character popularized by his dad. The film also stars Alessandro Nivola as Dickie Moltisanti, Christopher's dad. Sopranos creator David Chase co-wrote the film's script with Lawrence Konner. Veteran TV director Alan Taylor helms the film.
The Velvet Underground (October 15), Apple TV+: Todd Haynes (Carol) directs this documentary about the legendary American rock band led by singer-songwriter Lou Reed. "The film features in-depth interviews with the key players of that time combined with a treasure trove of never-before-seen performances and a rich collection of recordings, Warhol films, and other experimental art," reads the Apple TV+ synopsis.
Halloween Kills (October 15), Peacock and theaters: We told you we'd get spooky. Jamie Lee Curtis returns as star and David Gordon Green returns as director for this sequel to 2018's box office success Halloween. Halloween Kills kicks off minutes after Laurie (Curtis), her daughter (Judy Greer) and granddaughter (Andi Matichak) left Michael Myers burning at the end of the previous film. But he manages to free himself…
Dune (October 22), HBO Max and theaters: After Apple's Foundation, this is the second epic, big-budget sci-fi literary adaptation to be released this year. Denis Villeneuve (Arrival) directs Zendaya, Timothée Chalamet, Oscar Isaac, Rebecca Ferguson, Jason Momoa, Javier Bardem and a long list of other A-listers for his movie adaptation of Frank Herbert's classic novel. Villeneuve, who's also co-written the script, has divided the original novel into two parts. Part 2 of Dune is not expected to start filming until the fall of next year, so don't assume you'll be able to watch it any time soon.  
Army of Thieves (October 29), Netflix: German actor Matthias Schweighöfer (Army of the Dead) stars and directs this prequel to Zack Snyder's Army of the Dead. Snyder is a producer here. Schweighöfer plays bank teller Dieter as he gets pulled into an adventure when the mysterious Gwendoline (Nathalie Emmanuel) recruits him to join a network of criminals for an impossible series of heists consisting of safes to crack open.
And a Few Movies You'll Only Be Able to Watch in Theaters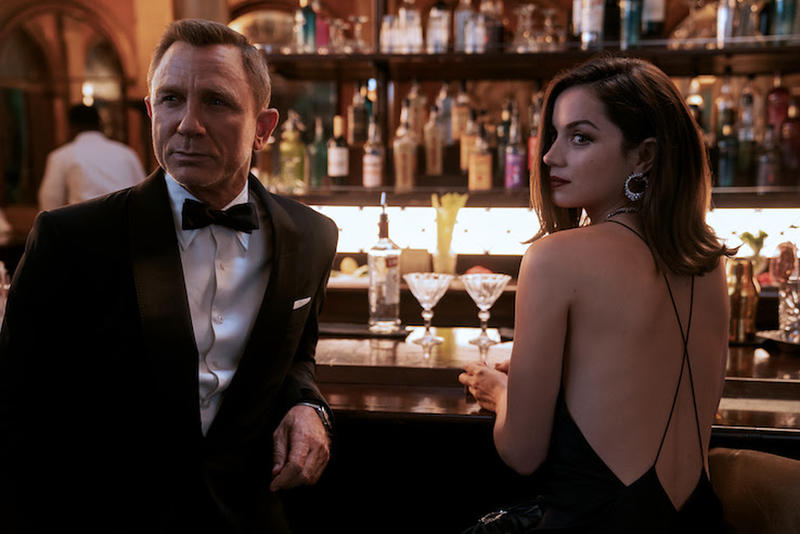 Venom: Let There Be Carnage (October 1): Tom Hardy does the split-personality-and-tentacles bit once again in this sequel to 2018's Venom. Hardy plays journalist Eddie Brock while still being very much inhabited by the parasitic alien Venom. Andy Serkis directs this film that also stars Michelle Williams, Naomie Harris and Woody Harrelson. Harrelson's character is also the host of an alien symbiote, Carnage.
No Time to Die (October 8): One of the most anticipated films of last year is finally here. Daniel Craig's last installment as the spy James Bond finally makes its movie debut. Craig is joined by previous Bond actors Ralph Fiennes, Léa Seydoux, Christoph Waltz and Naomie Harris. Ana de Armas (Knives Out) and Rami Malek (Bohemian Rhapsody) are two of the new faces for this 25th film in the Bond series. Cary Joji Fukunaga (Beasts of No Nation) directs from a script co-written by himself and more than just punched up by Phoebe Waller-Bridge (Fleabag).
The Last Duel (October 15): Ridley Scott directs from a script by Matt Damon, Ben Affleck — they wrote a screenplay together and won an Oscar for Good Will Hunting (1997) — and Nicole Holofcener (Enough Said). Affleck and Damon also star, with Adam Driver and Jodie Comer. The movie is based on true events and tells the tale of a trial by combat that took place in France in the 14th century when Marguerite de Carrouges (Comer) accused Jean LeGris (Driver) of rape. Her husband (Damon) dueled LeGris.
The French Dispatch (October 22): This is one of the most star-packed titles of this fall movie season. Director Wes Anderson has reunited in a single movie Tilda Swinton, Willem Dafoe, Adrien Brody, Timothée Chalamet, Elisabeth Moss, Bob Balaban, Saoirse Ronan, Léa Seydoux, Jeffrey Wright, Edward Norton, Christoph Waltz, Owen Wilson, Benicio del Toro, Frances McDormand, Bill Murray, Angelica Huston… The movie is a tale about the final issue of an American magazine published in a fictional 20th-century French city.
Last Night in Soho (October 29): This psychological horror thriller is set in 1960s London and stars Anya Taylor-Joy (The Queen's Gambit) and Thomasin McKenzie (Jojo Rabbit). Edgar Wright (Baby Driver) co-writes and directs.