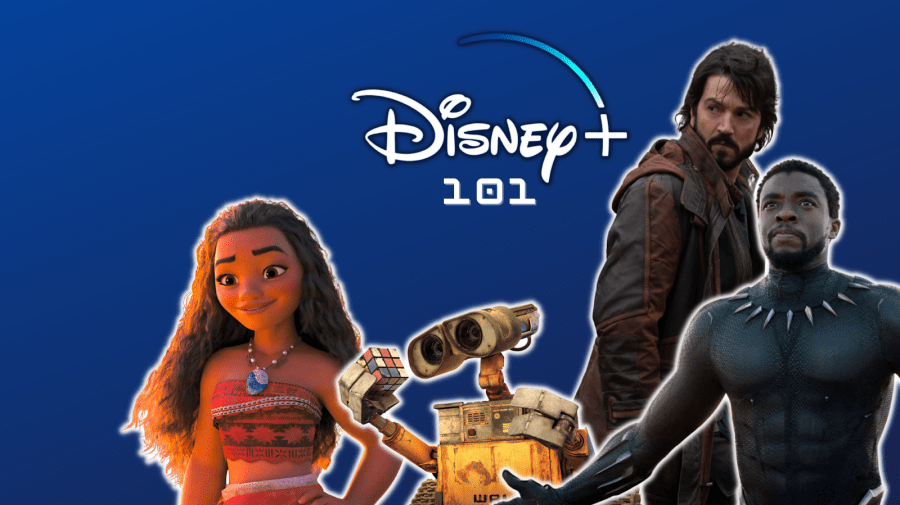 Even if you aren't sure what the Disney+ bundle is all about, you've likely know something about Disney Plus, one of The Walt Disney Company's premier streaming services. In addition to being the "streaming home of Disney", the platform hosts content made by Pixar, Marvel, Lucasfilm (notably, Star Wars) and National Geographic.
Disney, an entertainment empire worth at least $97 billion, owns all of those once-seperate companies. But those aren't the company's only content arms — there's FX, ABC, Freeform, ESPN, Lifetime, History and A&E, just to name a few. As a result, the company doesn't just offer Disney Plus, but two other popular streaming platforms: Hulu and ESPN+. And that brings us back to The Disney Bundle.
What Is the Disney+ Bundle?
Initially, Disney Plus offered long free trials and even a three-year deal for D23 Members. At first, original content was hard to come by, with runaway hits like The Mandalorian (2019–) and WandaVision (2021) being few and far between. Now, just a few years after the platform's debut, we're feeling somewhat overwhelmed by new Marvel Cinematic Universe (MCU) and Star Wars series, which seem to appear on the platform every month.
Now that Disney Plus has proven that it's more than just a place to stream what you'd expect — Frozen (2013), The Avengers (2012), Star Wars: Episode IV—A New Hope (1977), The Lion King (1994), Toy Story (1995) and so on — the company has many viewers hooked. And with loyal streamers comes changes, from price hikes to different subscription tiers.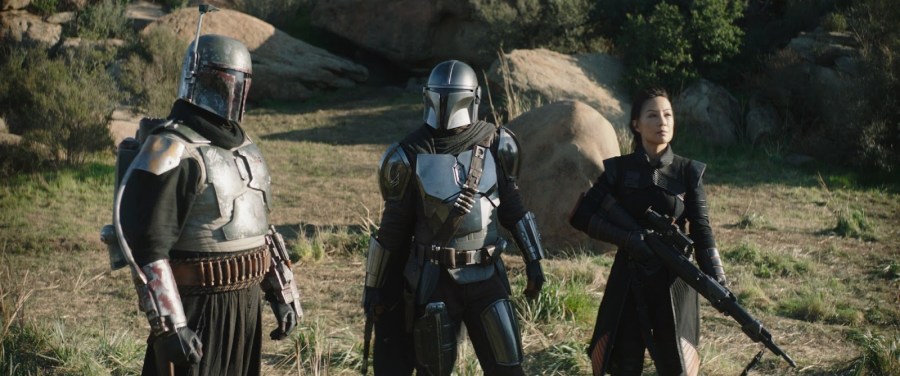 If you plan to keep your subscription, purchasing the Disney+ Bundle might be the most cost effective, and streamlined, way to enjoy tons of Disney-owned properties and content. With the Disney+ Bundle, you'll pay one price for access to Disney+, Hulu and ESPN+ — a streaming trifecta.
With these three streamers, you'll have a pretty good cable replacement lined up, if you plan to cut the cord. Disney+, of course, offers tentpole franchise films and original series, family friendly shows and movies, Nat Geo documentaries and even certain ABC and Freeform shows; Hulu boasts leading original series, like The Handmaid's Tale and The Dropout, and exclusive films, like Prey (2022) and Fire Island (2022), but it's also home to next-day streaming for networks like FX and ABC; and, finally, ESPN+ is your go-to for sports content, from live games to documentaries to general sports coverage.
How Much Is the Disney+ Bundle Per Month?
As of fall 2022, Disney+, Hulu and ESPN+ boast a whopping 221.1 million total subscribers. If you're one of those subscribers, odds are you have more than one of the services — or you've been considering a second streamer. Thankfully, Disney+ Bundle subscribers pay one price for access to Disney+, Hulu and ESPN+, making for a much more convenient streaming experience.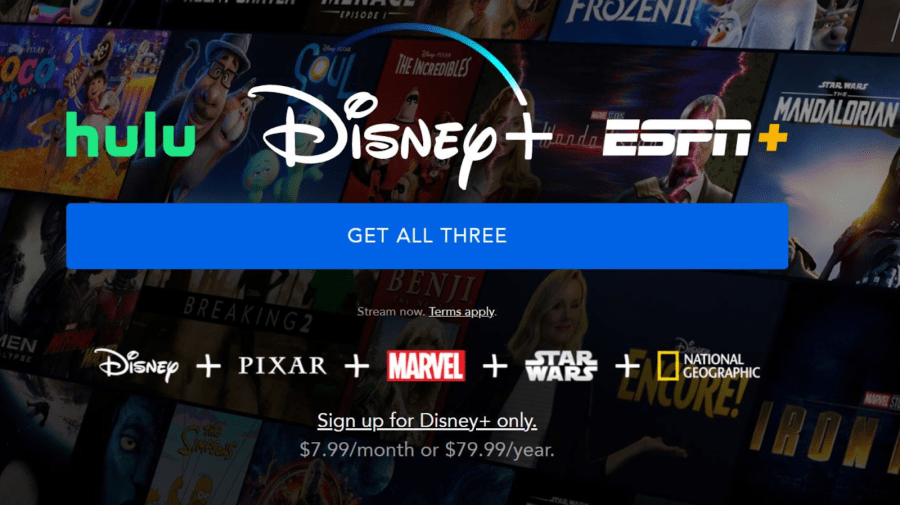 Plus, the bundle comes in two tiers, with the main difference being what sort of Hulu access you want. If you're willing to sit through commercials, you can bundle Disney Plus and ESPN Plus with ad-supported Hulu for just $13.99 per month. If you rather bundle the other two streamers with ad-free Hulu, that'll run you $19.99 per month.
How Much Does The Disney Bundle Cost Per Year?
If you were to pay for 12 months of the lower tier package, you'd spend around $170 for the year. With the ad-free tier, you'd spend around $240 per year.
Is Hulu + Live TV Part of the Disney+ Bundle?
As you may know, Hulu offers an add-on feature, Hulu + Live TV, which is a great cable substitute for folks looking to cut the cord. This option provides access to 75 national TV channels, allowing you to watch shows and other programs as they air. Although local stations vary by region, some Hulu + Live TV subscribers can watch local programming.
With this plan, you'll also have access to Hulu's Cloud DVR feature as well as the streamer's Live Guide, which allows for easy navigation between channels, much like an on-screen guide your cable provider would offer.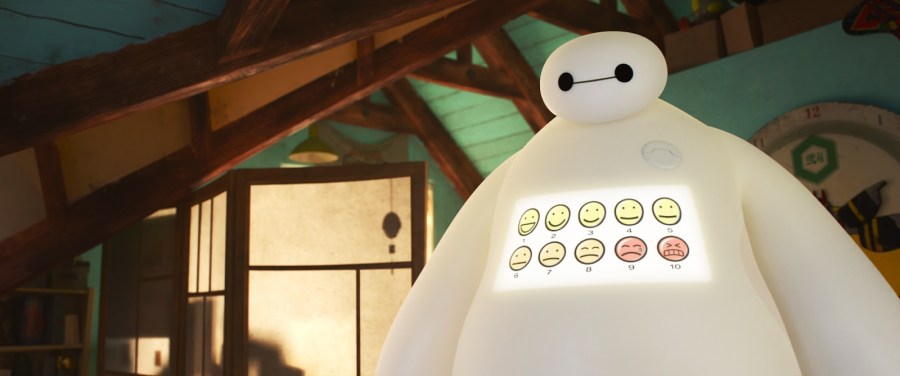 If you're looking to upgrade your Disney+ Bundle, it'll cost significantly more to access Hulu + Live TV. The ad-supported bundle, with live TV access, comes to $69.99 per month; if you rather skip the ads, the Disney+ Bundle with Live TV will run you $75.99 per month. Keep in mind that the ad-free plan is only relevant when it comes to on-demand content; when you're watching live programming, you'll get ads, just like cable viewers.
How Much Is Disney+?
In December 2022, Disney will roll out an ad-supported version of Disney+ for $7.99 per month — if you're a current subscriber, you won't see a price bump, but you will see commercials. If you're looking to upgrade to an ad-free version of Disney+, that'll run you $10.99 per month.
How to Upgrade to The Disney Bundle
If you currently subscribe to Disney+ (or one of the company's other streamers), upgrading to the bundle is easy. From your Disney+ Account page, select "Switch to The Disney Bundle". There, you'll be asked to fill out some personal information. Once you've read the terms and conditions, click "Agree & Subscribe" to complete the process.
If you have any pre-existing accounts on any of the three streaming platforms, Disney will adjust your charges automatically.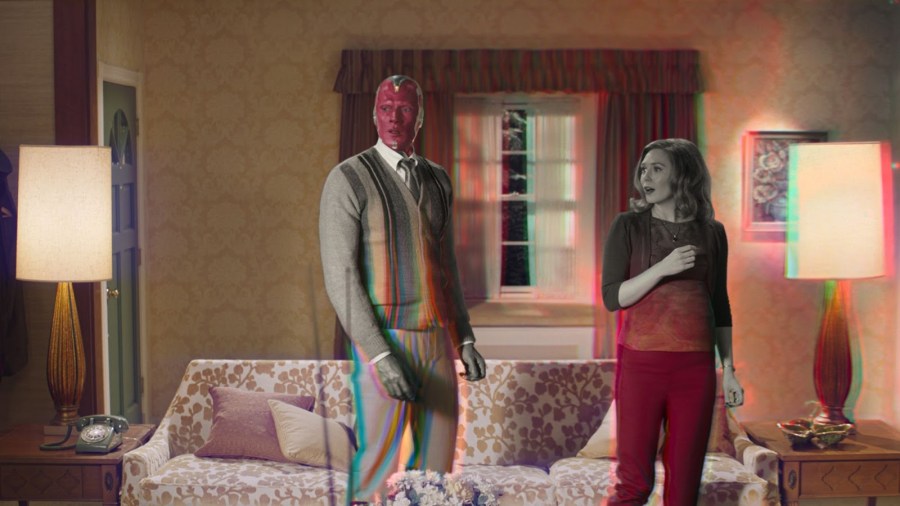 How to Log In to ESPN Plus with The Disney Bundle
If you're a new subscriber, you'll create a Disney+ account as part of the sign-up process. You'll use that same username and password to access ESPN+.
However, you should look out for a separate email to activate your Hulu account.
How Does The Disney Bundle Work?
Once you've finished the setup process, you'll want to download the Disney+, Hulu and ESPN apps on your devices of choice. There's no one catch-all app. Even though you'll be billed for the bundle and have all of your accounts connected, you'll still need to switch between apps.
All three of the apps are available on several devices, including: Amazon Fire TV, Android TV devices, Apple TV, Chromecast, Roku, Samsung Smart TV, Xfinity X1, computers (MacOS, Windows and Chrome OS), phones and tablets (Amazon Fire devices, Android phones and tablets, and the iPhone and iPad), and select game consoles (PlayStation 4 and 5, Xbox One and X|S).
Finally, you can also access all three platforms via your web browser if you prefer that to downloading the apps.
Is The Disney Bundle Worth It?
Subscriptions to any two of the three streaming services would cost just as much as the three-platform bundle. That said, if you're looking to subscribe to two of Disney's platforms, you may as well go for the whole package.
ESPN+ Blackouts
The Disney+ Bundle does have its limitations, especially when it comes to live sports. If you're watching sporting events through ESPN+, they are subject to regional blackouts. One way around this issue? Upgrade to the bundle that includes Hulu + Live TV.
That'll take care of blackouts on local channels, but you'll still experience some blackouts, even with Hulu's live streaming option, because certain channels will have the exclusive rights to show big games, tournaments and events.
In the end, it's all about ad revenue — for customers, it may mean subscribing to additional streaming services. Be sure to check out the broadcast schedule for your favorite sports leagues before signing up.
How to Cancel The Disney+ Bundle
If you try out the bundle and feel it's not for you, you can cancel your Disney Bundle subscription at any time. Once you cancel, you'll retain access to all three platforms until the last day of the current billing period.
Subscribers who signed up via Disney+ can simply log in to their account and cancel by navigating to the "Subscriptions" section of their profile. If you signed up for the bundle via Hulu or another third-party offer, you'll have to reach out to said party to cancel the bundle and handle any billing issues that may arise.