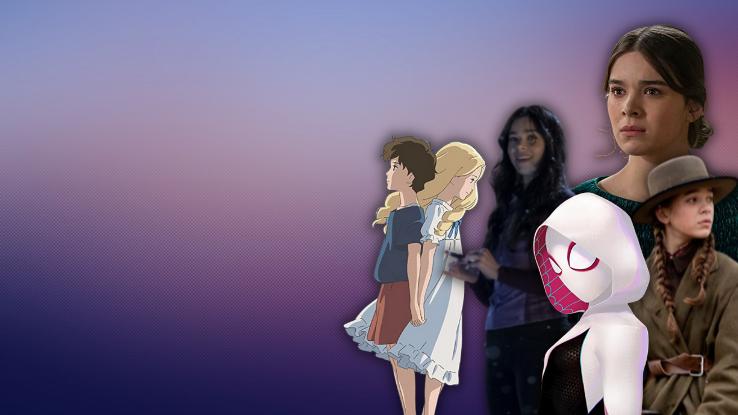 Over 10 years ago, Hailee Steinfeld had a breakthrough moment when she portrayed Mattie Ross in the Coen brothers' remake of the classic western True Grit (2010). In the years that have followed, the Oscar-nominated actor has impressed audiences on both the small and big screens; not to mention, she's both an indie darling and a mainstream star.
This November, Steinfeld is helming not one, but three massive projects: the third and final season of Apple TV+'s Dickinson; Netflix's League of Legends-inspired animated show Arcane; and, last but not least, Marvel's Hawkeye, a Marvel Cinematic Universe (MCU) show that follows in the footsteps of other Disney+ hits like WandaVision and Loki.
Versatile and always committed, Steinfeld has already established herself as one of the most dynamic performers of her generation. So whether you're looking to delve into her filmography for the first time or revisit some of her most important performances, we've rounded up a list of Hailee Steinfeld's must-see work.
True Grit (2010)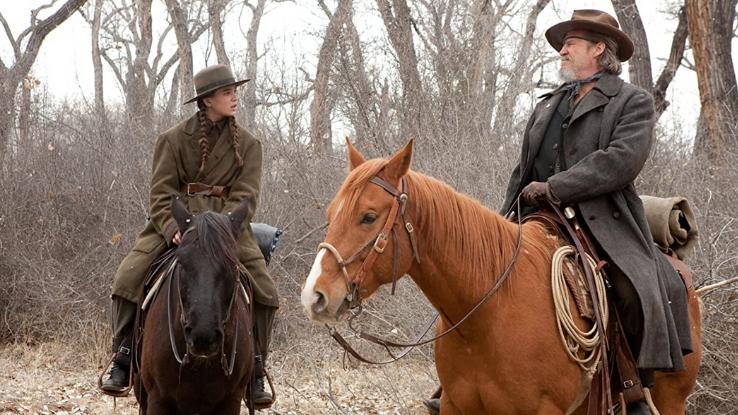 Although Steinfeld acted in short films throughout her childhood, her feature-length film debut was in the 2010 remake of True Grit, a Western drama helmed by the revered Coen Brothers, the writer/director team behind acclaimed films like Fargo (1996) and No Country for Old Men (2007). As the film's narrator, 14-year-old Mattie Ross, Steinfeld acted opposite Hollywood heavy hitters, like Jeff Bridges, Josh Brolin and Matt Damon.
If you haven't seen True Grit, you're missing out. In it, Steinfeld's Mattie hires Cogburn (Bridges), a trigger-happy, always-drinking lawman, to help her track down Tom Chaney (Brolin), an outlaw who killed Mattie's father. This bleak tale of revenge captures everything there is to love about Westerns, and Steinfeld's passionate performance earned her an Academy Award nomination. Even while filming True Grit, Steinfeld recognized that it was a career-launching role, telling Full Swing Media that it was "the role of a lifetime."
Begin Again (2013)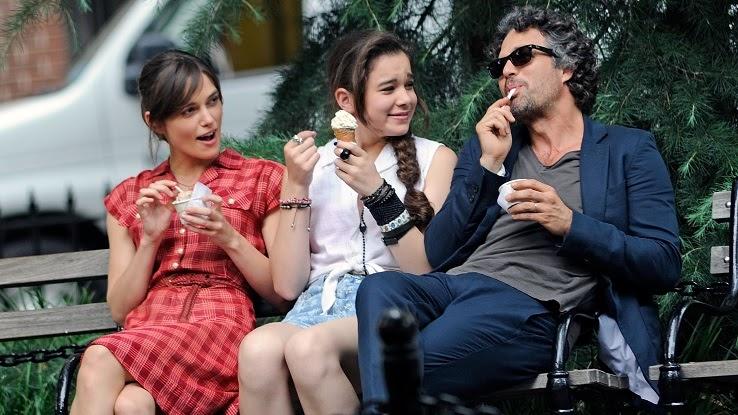 Most moviegoers probably remember recognizing Steinfeld's musical talent for the first time when she co-starred in Pitch Perfect 2 (2015), but Begin Again also showcases her chops. While Keira Knightley, who plays down-on-her-luck singer/songwriter Gretta James, does most of the movie's singing, Steinfeld does get a memorable musical moment.
For those who haven't seen Begin Again, the film sees Gretta's career intersect, rather serendipitously, with that of music executive Dan Mulligan (Mark Ruffalo). Steinfeld plays Dan's daughter and amateur guitar player Violet. For the role, Steinfeld learned how to play guitar, though she had always been passionate about music. What we love most about this performance? Violet isn't just a grumpy teenager — she's searching for validation, for love, and Steinfeld makes that search all the more compelling.
When Marnie Was There (2014)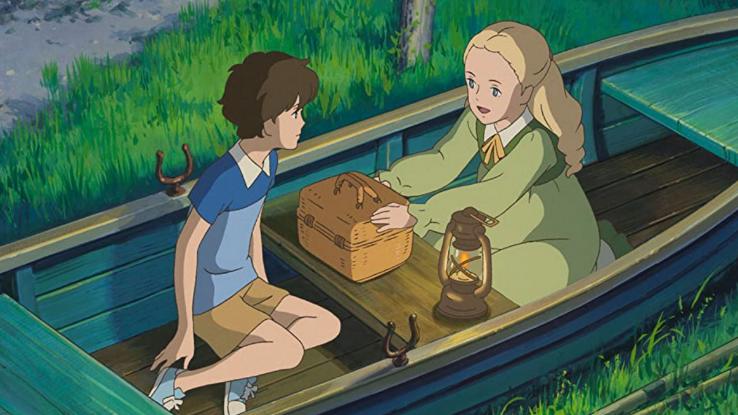 In 2014, Studio Ghibli, the Japanese animation studio helmed by legend Hayao Miyazaki, released an English dub of When Marnie Was There, which is based on the 1967 novel of the same name. In this release, Steinfeld voices Anna, a young girl who is sent to stay with family in the Japanese countryside. While there, Anna investigates a seemingly abandoned mansion out on the salt marsh. Later, she meets a mysterious girl named Marnie (voiced by Chilling Adventures of Sabrina and Mad Men actor Kiernan Shipka), who asks Anna to keep their meeting a secret.
As the summer goes on, Anna spends most of her time with Marnie and those moments seem to be her happiest. That is, the film delves into how adolescents navigate depression — and how that depression manifests — as well as the impact family secrets can have on a child. Steinfeld captures this rawness beautifully, and, like any Studio Ghibli film, this one is a visual delight.
The Edge of Seventeen (2016)
Steinfeld's tender performance in The Edge of Seventeen made this film an instant classic. She stars as an awkward high-school senior, Nadine, who's navigating a lot, to put it mildly. For starters, her father passed away rather recently after a sudden heart attack; he was the only member of her family that Nadine felt close with.
Nadine's mom, Mona (Kyra Sedgwick), is both image-obsessed and coping in her own self-harming ways. Meanwhile, Nadine's brother, Darian (Blake Jenner), is not only frustratingly popular, but he also starts dating Nadine's best friend, Krista (Haley Lu Richardson), who might've just been the only person keeping Nadine afloat. With the help of an unlikely friend Erwin (Hayden Szeto) and her straight-shooting English teacher (Woody Harrelson), Nadine tries to navigate her loneliness and find meaning, purpose and visibility in a world without her dad.
Even in her most unlikeable moments, Nadine is someone you want to root for — and that's all thanks to Steinfeld, who's both hilarious and heartbreaking throughout the film. Variety noted that, "Even when she's just tossing off lines, Steinfeld makes Nadine a hellion you can't tear yourself away from. She isn't just the star of The Edge of Seventeen — she's its center of gravity."
Spider-Man: Into the Spider-Verse (2018)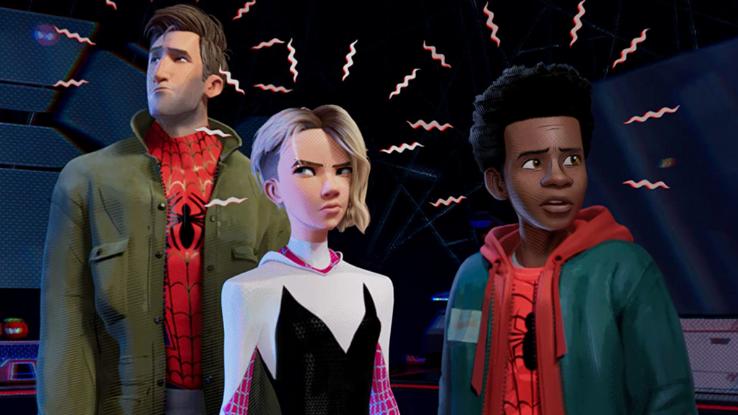 While When Marnie Was There might've been Steinfeld's first voice-acting gig, Sony Pictures Animation's Oscar-winning Spider-Man: Into the Spider-Verse might just be her most popular. Sure, we've seen quite a few Spider-Man origin stories over the years, but "let's do this just one more time" because Spider-Verse might just be the best.
In this iteration, our hero is Miles Morales (Shameik Moore), a Black Puerto Rican teen from Brooklyn who fears he's not living up to his father's high expectations. After he's bitten by a radioactive arachnid, Miles tries to hide his Spidey powers — especially after Peter Parker/Spider-Man is killed trying to foil Kingpin's (Liev Schrieber) interdimensional scheming.
At school, Miles meets Steinfeld's Gwen Stacey — and she's harboring quite the secret, too. As the movie's name implies, there's a whole multiverse of Spider-People; Gwen is one of them, known affectionately by fans as "Spider-Gwen." Spider-Verse hits all the right notes: great action, impeccable comedy, coming-of-age rawness (and realness), and a truly stunning comic book-inspired visual style. "Her, as Spider-Gwen, is… everything I've ever dreamed of being," Steinfeld told iHollywoodTV. "Playing this character really was a dream come true."
Dickinson (2019–21)
In Dickinson, Steinfeld stars as the lauded American poet Emily Dickinson. Created by Alena Smith, the three-season Apple TV+ series reimagines a coming-of-age story for the poet; it's anachronistic at times, undeniably queer, and full of both side-splitting comedy and deeply felt drama. One of the highlights? The slow-burn romance between Steinfeld's Emily and Ella Hunt's Sue Gilbert.
"The balance here — between pining, humor, reveries and more — has always been striking," Ask's own Kate Bove writes in her review of Dickinson's final season, "but season three might just be Dickinson's best." Charming, passionate, rebellious, witty are all words that describe both Emily and Steinfeld, so it's no surprise that she's given us the definitive portrayal of the poet.
"I don't think that there are many actors of her generation who have the level of talent that she has," Smith said of Steinfeld. "I really hope that she is recognized for that because it's astounding." There's a reason Dickinson is one of our favorite shows of 2021, so, if you haven't yet, get watching!
Hawkeye (2021)
Steinfeld has officially joined the Marvel Cinematic Universe (MCU) — and she couldn't be more thrilled. "It's very, very exciting to be in the MCU at all," Steinfeld told Entertainment Weekly. "I still haven't been able to get over that."
Premiering on November 24, Hawkeye sees Jeremy Renner reprising the titular role made popular by the Avengers films. Steinfeld, meanwhile, steps into the quiver of fellow archer Kate Bishop, who hopes to be trained by Clint Barton/Hawkeye himself. Fiercely skilled and brimming with confidence and determination, Kate Bishop calls herself "the world's greatest archer" — and we can't wait to see her in action in this Christmastime superhero dramedy.
Arcane (2021)
In September of 2021, Steinfeld joined the animated series Arcane, a Netflix series based around the popular multiplayer online battle arena game League of Legends. Steinfeld voices Vi, an impulsive and fearsome character who made her debut in League of Legends on December 19, 2012 and, much like the game, has amassed quite the following.
Since she's representing a persona from one of the largest esports fandoms in the world, Steinfeld has some big shoes to fill. But with animated hits like Spider-Verse under her belt and the incredible acting chops she's displayed in hits like Dickinson, it's clear she'll deliver another stellar performance.