We can't blame you if you haven't seen too many documentaries lately. Like 2020 before it, 2021's upended reality has been more than a little difficult to navigate. As we steel ourselves against the prospect of entering Year Three of the COVID-19 pandemic, the idea of spending 90+ minutes immersed in the real world — at a time when the reality we can't escape has already been so overwhelming — doesn't feel too appealing. Especially not when we've had so many enticing fictional features to choose from.
But during this stretch of sustained isolation, the emotional expansion and connection that a good documentary can provide might actually be more welcome than ever. No matter what kind of experience you're looking for in a film, whether you crave education, enlightenment or just plain entertainment, you don't have to turn to fantasy to find it. These compelling 2021 documentaries take us on powerful journeys that prove there's still so much to gain from engaging with the real world.
Acasa, My Home — January 15
In a quiet rural idyll on the outskirts of Bucharest, the Enache family — father Gica, mother Niculina and their nine children — spend their days tending to farm animals, exploring the woods, juggling household chores and scuffling with the occasional wild swan. But among these pastoral scenes, a revolution is taking place. The Romanian government is attempting to seize the Enaches' property and establish a national park. And the clan, led by the rebellious patriarch Gica, is doing everything in its power to foil these efforts.
Over the course of four years, as the thunder of bulldozers gradually subsumes the chirps of marsh crickets near the Enache homestead, director Radu Ciorniciuc follows the family's journey in fighting back against constant bureaucratic harassment and fighting to redefine their understanding of home. Although the outcome is bittersweet, you'll find yourself rooting for the Enaches as they stare down the big changes barreling their way and grasp at an unknown future.
Acasa, My Home is available to rent now on Amazon Prime Video.
Billie Eilish: The World's a Little Blurry — February 26
For many music fans, the opportunity to simply hang out with their favorite artist — even if it means just taking it easy as everyday life unfolds — would be a dream come true. And that's partly what Billie Eilish: The World's a Little Blurry delivers. The film is an opportunity to kick back and relax alongside day-to-day Eilish, peering into her experience with the casual conversations and anticipated milestones of teenage life, like passing her drivers test and starting to date.
But, in parallel, director R.J. Cutler also charts Eilish's path to fame — from spending her early days crafting songs in her bedroom to discovering she's been nominated for a Grammy — and explores how she discovered her voice through her dreamlike music. The result is an intimate, engaging portrait of a songwriter who's toeing the blurry line between finding the time to bask in adolescence and preparing to skyrocket into pop superstardom.
Billie Eilish: The World's a Little Blurry is available to stream now on Apple TV+.
Gunda — April 16
Throughout this look into the lives of animals on a bustling Norwegian farm, there's no hushed narration directing our attention to their behavior, no color film, no human interventions or interruptions at all. It's difficult to remember there's even a person behind the camera, which sweeps through the farm grounds at pig's-eye level. And that's precisely what makes Gunda so beautiful and resonant — so different from the distant, National Geographic-esque documentaries we're familiar with.
Instead, director Viktor Kossakovsky's cinematic shots show the animals working together, exploring new terrains, growing older and relishing their quiet days in the sun. The camera frequently lingers on the creatures' faces, giving us the sense we're gazing eye to eye as equals. And it's through this perspective that we begin to fully comprehend the richness and complexity of their lives. Gunda is powerful enough that, without a single spoken word, it makes a compelling argument for the personhood of animals and reminds us how wonderful they make our world.
Gunda is available to stream now on Hulu.
Street Gang: How We Got to Sesame Street — April 23
Sesame Street is arguably one of the most cherished TV shows of all time. It didn't just change children's TV programming for the better, either; in its own way, it ended up changing the world. But how did this show become so groundbreaking — and how did breakout stars like Oscar the Grouch and Big Bird come to feel like some of our most nurturing friends?
By interweaving interviews of original cast members and creators with behind-the-scenes footage from Sesame Street's early days, director Marilyn Agrelo paints a nostalgic, heartwarming portrait of a group of innovators determined to push boundaries. It takes us on a joyful trip through time, transporting us back to the city sidewalk where we eagerly learned words and numbers with puppet pals. But it also lays bare the quietly powerful social consciousness and determination to promote diversity — respectfully "brought to us by the letters LOVE" — that made Sesame Street such an unexpected achievement.
Street Gang: How We Got to Sesame Street is available to stream now on HBO Max.
Set! — April 29
Can a documentary about competitive table-setting be impactful? Absolutely — and you'd be hard-pressed to pull yourself away from this one. In Set!, director Scott Gawlik tears off the curtain around a surprisingly cutthroat subculture most of us probably never knew existed, one that sees contestants agonizing over proper silverware placement and striving to concoct decorative themes that range from elegant to completely outrageous.
Throughout the film we meet a colorful cast of contestants, all of whom are vying for the coveted Best of Show award at the L.A. County Fair's annual "Olympics of Table Setting" competition. Among the eccentric group are people like Bonnie Overman, an intrepid Best of Show winner who compares tablescaping to brain surgery, and Hilarie Moore, who isolates herself in a sensory deprivation tank to determine how best to arrange her collection of taxidermied jungle animals on her table. As they painstakingly plan their 'scapes and some serious rivalries emerge, you'll get swept up in the whirlwind adventure of this captivating new world — one that's as intense as the actual Olympics and just as fulfilling for the participants.
Set! is available to stream now on Discovery+.
Summer of Soul (…Or When the Revolution Could Not Be Televised) — June 25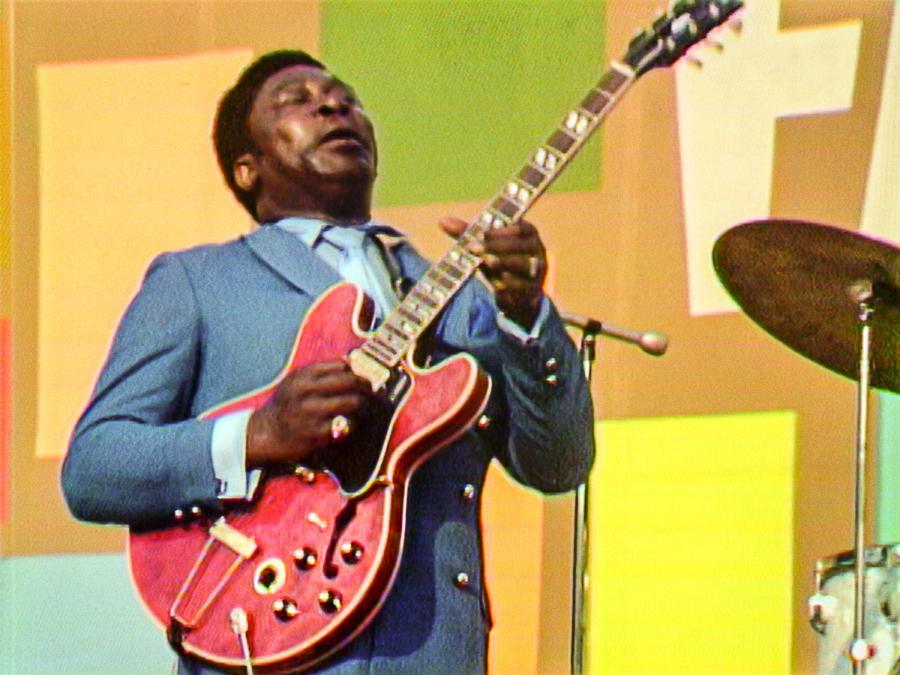 2021 turned out to be a transformative year for music — and, maybe a little more surprisingly, for music documentaries. Summer of Soul, directed by hip-hop artist Amir "Questlove" Thompson, transports us back to the dog days of summer 1969 and gives us front row tickets to the Harlem Cultural Festival. This six-week celebration of Black artists and culture, hosted in the neighborhood's Marcus Garvey Park, saw performances from some of the most accomplished musicians of the 20th century — greats like Stevie Wonder, Nina Simone, Gladys Knight and B.B. King.
Much of the film focuses on sharing expertly restored footage of these concerts, but Questlove's goal with Summer of Soul wasn't just to ignite our imaginations with a visual energy boost. The director also aimed to uncover why this watershed event was (and still is) eclipsed by Woodstock; its deeper discussions of discrimination against Black artists give the film a level of nuance and immersion concert documentaries rarely achieve.
Summer of Soul… is available to stream now on Hulu.
The Rescue — October 8
Tense, nerve-wracking and utterly enthralling, The Rescue revisits the perilous 2018 Tham Luang extraction of the junior soccer team in Northern Thailand that became trapped miles within a mountain cave system during a flash flood. But The Rescue isn't so much about the actual rescue as it is about the rescuers. Instead of interviewing the 12 players or their coach, director Jimmy Chin focuses on the efforts of the expert cave divers who traveled across the world to save the team.
As we learn in the film, it takes a "peculiar mentality" to become a successful cave diver. It's never an endeavor for the faint of heart, even when 13 lives aren't on the line. But it's a strangely alluring pursuit for a small group of hobbyists who spend years honing their skills in extreme environments. It's their obsession, along with the mechanics of the rescue operation, that Chin deftly explores, foisting us into a world of peril, courage and passion while recounting a true story that feels like a superhero team-up mission.
The Rescue is available to stream now on Disney+.
The First Wave — November 19
Matthew Heinemann's The First Wave might feel like too much to watch right now. It might feel like too much to watch in several months. But, years from now, this frontline view of the COVID-19 pandemic will serve as a time capsule that preserves the acute early days of the crisis for future generations.
Shot over the course of the first four months of the pandemic, the film follows a core group of healthcare workers at New York's Long Island Jewish Medical Center as they grapple with the terrifying unknowns of the virus and its seemingly unpreventable effects. At times The First Wave feels like war reporting in its intensity, showing the doctors and nurses in the trenches surrounded by unprecedented levels of death, chaos and urgency. But it ultimately stands as a "breathtaking testament to the fight to live, the calling to heal, and the power of human connection" during a time when many of us felt more disconnected and unsteady than ever.
The First Wave is available to stream now on Hulu.
Flee — December 3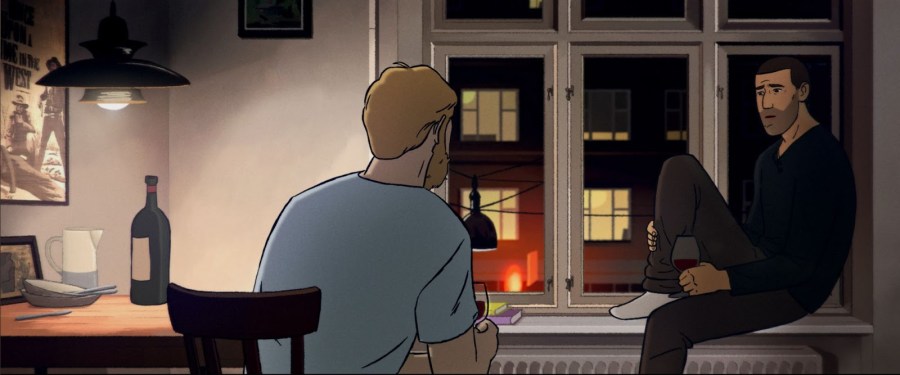 While it's true that animation is experiencing a long-overdue renaissance, we still might not think of it as a natural partner for what Benjamin Lee of The Guardian calls "a harrowing and suspenseful refugee narrative of loss and resilience." Flee convinces us otherwise. In this film, director Jonas Poher Rasmussen uses the medium as a conscious and poignant tool to tell the story of Amin, an Afghan refugee now living in Denmark who never imagined he'd be free to live his life as an out gay man.
Over 90 minutes, Amin's life unfolds through various animated vignettes and archival news footage. In voiceover detail he recounts his childhood in the war-torn Kabul of the 1980s, his family's harrowing escape to Moscow and the moment he finds comfort in stepping into an LGBTQ nightclub for the first time. The events he describes are chilling, heartbreaking and affirming. And the way they're vividly brought alive on screen makes them even more unforgettable.
Flee is currently playing in select theaters and is unavailable on streaming.