Rating: 6.5/10
Note: This rating is based on the first six episodes of the season.
If you're anything like me, several moments from Killing Eve's third season are seared into your mind. First, I'll never look at paprika — or chalk dust or clowns or teddy bears — the same way again. There's also the infamous bus scene: our dynamic duo, former government analyst Eve Polastri (Sandra Oh) and trained assassin Villanelle, fight in the narrow aisle. Until Eve, pinned against a seat by an always-well-dressed Villanelle, kisses the cat to her mouse. (Well, she then promptly head-butts Villanelle — for good measure, of course.)
And then there's the season's final scene, the one on the bridge. In a reflective moment, Eve and Villanelle agree that they bring out the worst in each other. They're drawn to each other, an unlikely but urgent kind of pull, but it's made a mess for them both. At the end of season one, Eve stabs Villanelle — in bed. At the end of season two, Villanelle shoots Eve — in Rome, after being rejected. When we last see them in season three, the pair decide to stand back-to-back and walk in opposite directions across the bridge.
But both of them look back. They can't help it. In the same way that Orpheus undoes the rescue mission of his dead lover, Eurydice, by looking back at her when he's instructed not to do so, Eve and Villanelle erode their mutual resolve to stay apart — all in that one look. Which brings us to season four.
Season four of Killing Eve premiered on AMC+ and BBC America on February 27; the final two episodes, 7 and 8, will premiere on BBC America on Sunday, April 10, ending the show's four-season run.
Killing Eve's Cat-and-Mouse Game Takes a Personal Turn — Again
The end of season three could've very well served as a satisfyingly ambiguous — and, for "Villaneve" fans, a perfectly unrequited-yet-still-somewhat-hopeful — series finale. But I'm not complaining about season four, the show's final season. Seeing Eve, Villanelle, Konstantin (Kim Bodnia) and Carolyn (Fiona Shaw) one last time is a thrill.
Over the course of its run, the BBC America show has been somewhat uneven. The first season — which might still be my favorite — certainly had something novel going for it. There was Villanelle (Comer) for starters, with her impeccable fashion sense, unabashed queerness, dark sense of humor, startling kills and even more disarming lines.
And there was the always-incredible Oh, helming a series that lived up to her talents and allowed her to showcase a fresh, nuanced character. Creator Phoebe Waller-Bridge (Fleabag), who was the show's showrunner in season one, also had something to do with Killing Eve's initial spark.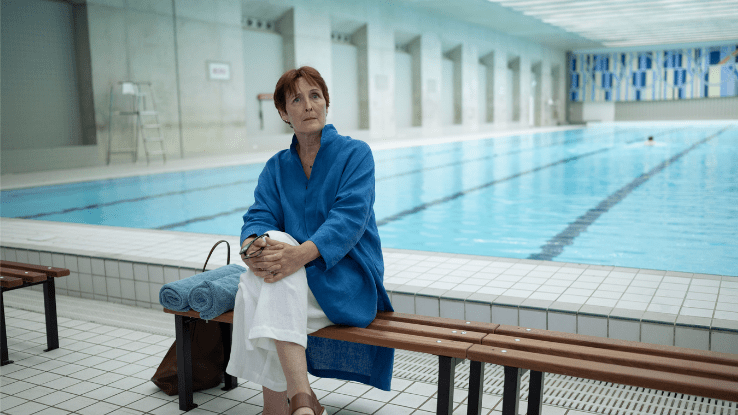 While Killing Eve is still novel as a women-centered, darkly comic spy drama, it has had some not-quite-on-the-mark moments. For me, the third season felt like a return to form in some ways, though that might not be the most popular take. Season one surprised us by delving into the nature of obsession; season three gave us a deeper look into Villanelle. Despite being a trained killer, she waffles between wanting a family, wanting Eve, wanting to become a Keeper (a higher-up in the structure of The Twelve, her employer), and wanting to accept Carolyn's (Shaw) offer to aid MI6.
Villanelle's life has been anything but stable; although she reunites with biological family members and a few looming figures from her past, she's unable to fit in anywhere. It's clear that Eve has become a sort of axis around which her world spins. But it's also clear that that center isn't meant to hold.
A Spoiler-Free Look at Episodes 1–6 of Killing Eve Season 4
The first three episodes of the show's eight-episode final season were made available to reviewers early and, as you might expect, there was a lot we couldn't say. In a show known for twists and turns, and for taking the bold and unexpected path that's often a fake-out dream sequence in other programs, Killing Eve clearly wants to pack a lot of charm and thrill into its finale. So, what can we discuss?
Well, Eve is on a revenge mission. Yes, she's changed quite a bit since being held at knifepoint in season one. Eager to take down The Twelve, she chases a lead — Hélène (Camille Cottin). Carolyn, who has been stripped of much of her MI6 power, is looking for The Twelve too; more specifically, for the person who ordered the hit on her late son, Kenny.
Meanwhile, Villanelle, as pictured above, has donned her Midsommar best and is hoping to prove that she isn't a monster. If she tries, perhaps the life-long killer can be good. Revenge is always a great starting point for a thriller, especially as this one veers toward what the Killing Eve team describes as a "messy, nuanced and totally glorious series finale".
Between the baptismal font and the fish tank in these promotional photos, it's clear that water serves as a symbol this season. So far, it's many things: a means of cleansing, a source of violence, a way to distort what's right in front of you. If season three had the two women suspended over the waters — literally — then season four sees them wading into those waters and finding that final shore — or getting lost in the depths. That fish tank immediately conjures up Baz Luhrman's Romeo + Juliet, and while I hope we don't ebb into a "Bury Your Gays"-style tragedy, it's hard to imagine a satisfying end to the once-inventive show.
There's no shortage of surprising moments in the first few episodes. In particular, the way Villanelle's conscious is made manifest is particularly fun and just so… Villanelle. The same Villanelle who said, "Admit it, Eve. You wish I was here" into a heart-shaped recorder and stuffed it into a Build-a-Bear. In a way, the show has seen Eve invent herself, but will Villanelle truly ever be able to reinvent herself? Maybe Villanelle doesn't even want to reinvent herself — she just wants to be seen as doing so.
While I can't help but feel that the show has lost much of its initial spark — and while episodes 4–6 feel a lot like the show spinning its wheels until the finale — I also can't help but want the best for a show that felt so fresh and fun when it debuted. Maybe that's why I've been somewhat able to overlook scenes and conversations that feel repetitive or lacking in tension — and why I'm still excited to tune into the series finale.
All "will they, won't they" slow burns come to an end. As evidenced by agents Scully (Gillian Anderson) and Mulder (David Duchovny) on The X-Files, even the best can't sustain that pining forever. In the same way Eve and Villanelle missed their mutual obsession with each other between seasons, I'll miss my obsession with Killing Eve — as it once was, back in 2018.