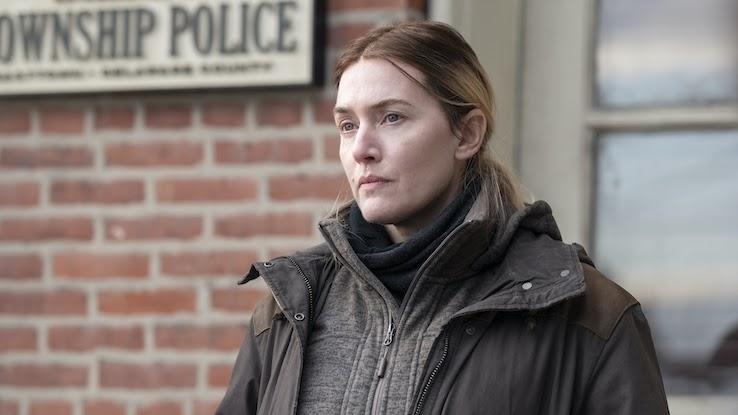 Rating: 9/10
From its opening with a few establishing shots of Easttown, Pennsylvania, the new HBO limited series Mare of Easttown tries to convey the provincialism of this story. The small-town crime drama stars Academy Award- and Emmy-winner Kate Winslet (Mildred Pierce) as the police detective Mare Sheehan — one of the reluctant pillars of this tight-knit community where everybody knows each other.
The seven-part miniseries, which debuts Sunday, April 18, and will air one new episode per week on HBO, is created by Brad Ingelsby (The Way Back). Mare is a complicated character, flawed and somehow broken. Throughout the first episodes — five of them were available for review — we learn about the reasons for Mare's roughness, about how her past informs the woman she's become.
Ingelsby has the good sense to tell this story chronologically, and we're spared from Peak TV's latest trend of nonlinear storytelling. Mare's past is revealed to us on a need-to-know basis through her interactions with her family, friends and neighbors.
Jean Smart (Watchmen) plays Mare's mother, Helen. Angourie Rice (The Nice Guys) is Siobhan, Mare's teenage daughter. Evan Peters (American Horror Story) is Zabel, a young and well-mannered detective called to work with Mare. And Guy Pearce (Memento) plays Richard, a visiting writing professor. The array of characters that we meet in the first episode of the show doesn't end there. There are ex-husbands, best friends, cousins, children with special needs, abusive fathers, Catholic priests and jealous girlfriends. When a teenage girl shows up murdered, Mare is set to lead the investigation. Zabel will join to help her — and realize the many connections the veteran detective has with Easttown.
Kate Winslet Carries the Show
Even though Mare of Easttown has a great ensemble cast, Winslet is able to do all the performing heavy lifting in a way that not many could. In the hands of a less talented actor, this would have been a much less robust show. She manages to be extremely sympathetic, even though her actions are often reproachable and she plays a manipulative, brazen person who lacks people skills.
Winslet bares herself of all the glamour and movie star glitz to portray a woman mainly dressed in frumpy winter jackets, oversized flannel shirts and ill-fitting jeans. She wears comfortable — if not fashionable at all — hiking boots. Her hair — in urgent need of care — is mainly knotted in a casual and untidy way. Her face is devoid of all makeup. She has some unhealthy habits like vaping and eating fast food in her car — while driving. When she accepted this role, Winslet checked her vanity at the door.
And while the limited series categories are increasingly becoming the toughest nominations to get at the Emmys, I doubt Winslet ends up without another nomination to add to her long list of accolades for her work here.
She's not the only one giving a masterful performance. Smart also shines playing the mother with whom Mare doesn't necessarily have the best of relationships. Helen keeps Mare's household afloat without her daughter seeming to realize or even care about it. In a moment only privy to the viewer and one of the funniest of the show, Helen offers an ingenious lesson on how to hide ice cream if you don't live alone.
Even though Mare of Easttown is mainly the story of a brutal murder investigation and the way it shakes a small community, the show never becomes too bleak. And it's wisely interwoven with bits of levity and even humor via the conversations between Mare and Helen about their relationship statuses.
Peters, more of an outsider in this community and a surrogate for the viewer, also does a great job playing the peppy and "by the book" Zabel. His interactions are mainly with Mare, to whom he says things like "Teamwork makes the dream work" and "You're the chef. I'm the sous chef. What are we cooking?" You can't help but like his brand of hardworking enthusiasm.
A Winning Formula for HBO
This is not the first HBO miniseries with a strong and famous woman lead. Think about the star-packed Big Little Lies, which would actually end up having a second season due to its success. There's also Amy Adams' Sharp Objects and Nicole Kidman's more recent The Undoing.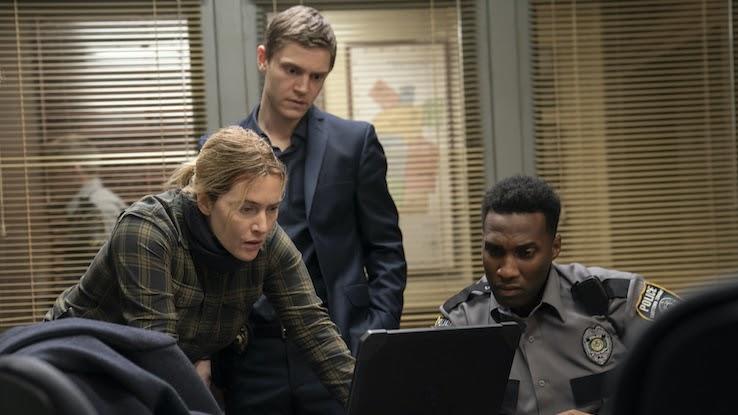 If you liked any of those titles, chances are you'll also love this one. All of them share some of the same ingredients: a murder to solve, some personal backstories about the protagonists to be revealed, a lot of characters hiding something, a well-written and well-executed plot full of twists and surprises, and a story that'll keep you hooked week after week. The difference between Mare of Easttown and those other high-brow HBO whodunits is that this miniseries isn't based on any previously published bestselling book. So there's no chance for you to go running to Wikipedia and read how the book ended if you truly can't resist one more week of suspense.
In terms of concealing the killer's identity, Mare of Easttown does an effective job giving you enough tidbits of information to make you suspect pretty much everyone. "You don't have any bodies hiding under your porch, right?" Mare asks Richard when they first meet in a wink to the audience. Ingelsby leads the viewer/frequent-mystery-consumer with some more genre tropes like that.
In Mare of Easttown, everyone has secrets and no one is who they first seem. But the show is exactly what you may be longing for if you miss Reese Witherspoon, Laura Dern and Nicole Kidman playing Monterey housewives.