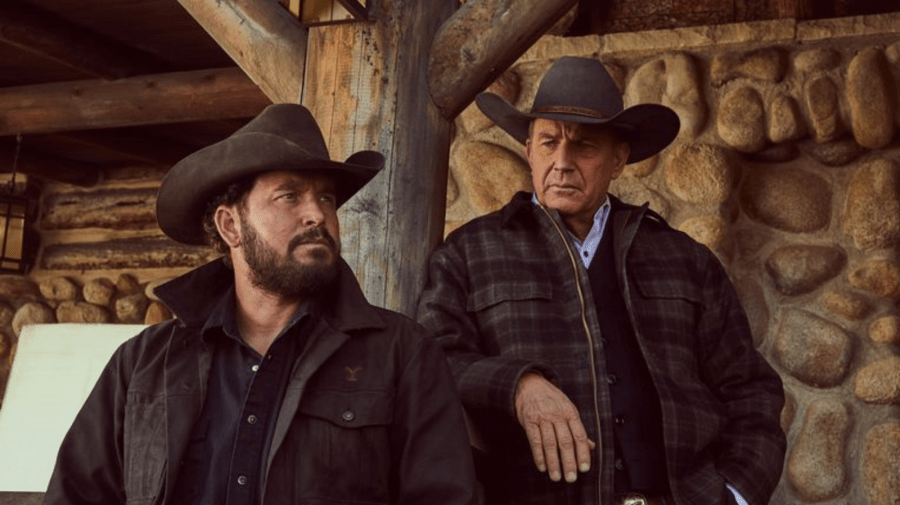 With all the drama and energy of a classic Western, Paramount's Yellowstone is the network's most successful series in history. In fact, when a whopping 2.8 million viewers tuned in to the series premiere, Yellowstone officially became the most-watched U.S. television show of all time.
But, despite Yellowstone's massive popularity, it's somewhat difficult to watch the entirety of the show. More specifically, many are left wondering: why isn't Paramount's most successful program streaming on Paramount Plus (Paramount+)? Even though Paramount owns the rights to the show, the company isn't licensed to stream it on the network platform. No one said the streaming wars — and all the rights issues — would be straightforward, after all. 
So, while watching Yellowstone may take a little extra effort, there are still ways to access the uber-popular series without too much fuss. Here, we'll take a look at why Yellowstone became such a massive hit and delve into where you can stream the series.
Why Is Yellowstone So Popular?
The Western TV series Yellowstone has dominated Paramount's network during its four-season run, garnering more praise and attention than any other Paramount show in recent history. The series follows the trials and tribulations of a family named the Duttons, the "morally complicated" owners of Montana's largest ranch.
The show stars Kevin Costner as John Dutton, the family patriarch and owner of the Dutton ranch; Luke Grimes, Kelly Reilly and Wes Bentley play the Dutton children. The Duttons navigate family chaos and conflict within the lands bordering their ranch, which span Indigenous reservations and America's first National Park. The family fights with one another; navigates mental illness, such as post-traumatic stress disorder (PTSD) and substance use disorder; and struggles with violence from outside their family structure, too. The plot is as deeply unnerving as it is engaging.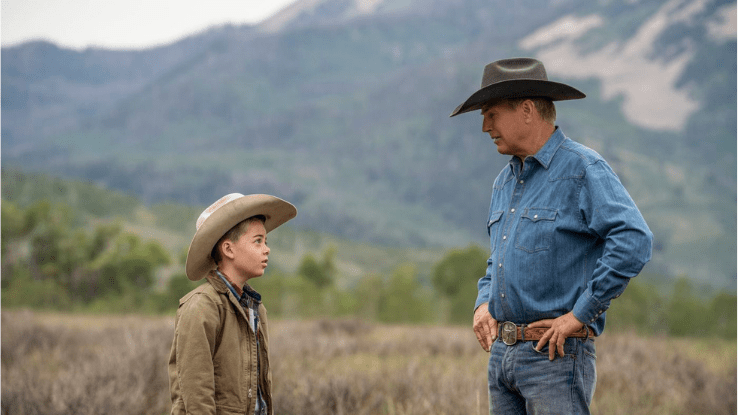 While Paramount's Yellowstone isn't the network's only hit, there's a number of good reasons why the series is one of the top shows airing right now. Reviewer Dan Buffa, writing for KSDK News, noted that, "It has everything you want in a drama series. Good acting, steady pace, competent action, just enough romance, and an edge." Brimming with talent, Yellowstone's cast is only bolstered by top-notch scripts and, as you'd expect in a Western, beautiful cinematography.
There's also a sense of homage to Western series that came before it, like the fan-favorite show Dallas. As with many Westerns, much of the appeal boils down to atmosphere; not only are the actors immersed in the Montana setting, but the landscape becomes almost like a character in its own right.
So, Why Isn't Yellowstone on Paramount Plus?
Since it first aired, the show has received immense critical acclaim, leading to an equally admired prequel spin-off series, 1883. But, despite its popularity, you won't find Yellowstone on Paramount's streaming service, Paramount+. So, why isn't Yellowstone on Paramount+ if Paramount owns the show?
Both Paramount and its self-titled streaming platform are owned by ViacomCBS, which, at the end of the day, is in charge of where Paramount shows get licensed and released for streaming. The reason they won't drop Yellowstone on Paramount+ makes sense financially, even if it's a bother for long-time viewers.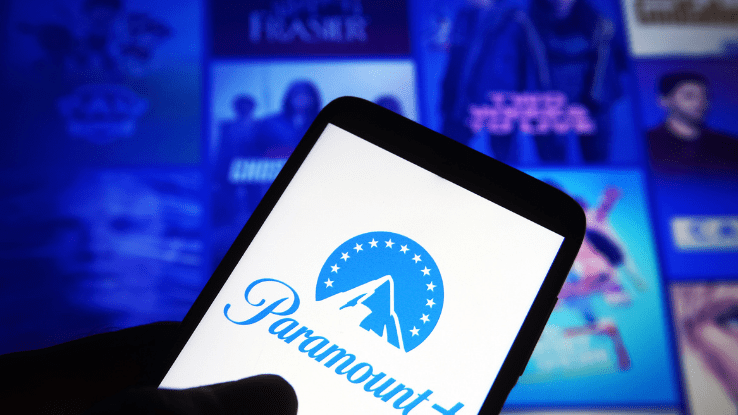 Since the show is so popular on the Paramount Network, sending the series straight to Paramount+ would likely only pull in money from those who have already watched the series from week to week on the air. To avoid limited business with repeat viewers, ViacomCBS has made a deal with Peacock, NBC's streaming service, to stream Yellowstone on their platform. 
This way, they're making money from the show both through their regular network watchers and via their external deal with NBC and Peacock — a deal that will, ultimately, help drive more viewers back to the Paramount Network. While this makes sense from a business angle, it may come as a disappointment to fans of the show who are subscribed to Paramount+. All of this said, Yellowstone's prequel, 1883, is available to stream on Paramount+, giving viewers a reason to subscribe to multiple streamers.
Starring Tim McGraw and Faith Hill, 1883 has also proved to be a hit with critics; the Chicago Sun-Times called it a "gritty, bone-smashing, beautiful and brilliant prequel to the smash-hit contemporary Western Yellowstone" and "the greatest Western on TV since Lonesome Dove." It should be noted that 1883 can be watched as a standalone series apart from Yellowstone, so if you have Paramount+ and have been waiting for Yellowstone to drop, you might as well give 1883 a chance, too.
Yellowstone Season 4 Is Streaming Online But on NBC/Universal's Peacock Platform
Although Yellowstone isn't on Paramount+, you should still be able to access it on a handful of other streaming services. The main network that features the Yellowstone episodes, as mentioned above, is NBC's Peacock, which also offers NBC's hit sitcoms (The Office, Parks & Recreation) as well as new content (The Fresh Prince of Bel-Air's dramatic reboot, Bel-Air). And, while you can watch the first episode of Yellowstone for free on the platform, you'll have to subscribe to watch the rest.
Full access to Peacock costs $4.99 per month, and your subscription can be canceled at any time, making it a relatively low commitment in terms of cost — especially if you plan to binge all of Yellowstone in just a few sittings. Unlike the way it drops week by week on Paramount's network, Yellowstone drops on Peacock fulls seasons at a time. That means, now that season 4 has wrapped, it's finally hit the streamer as of March 2022.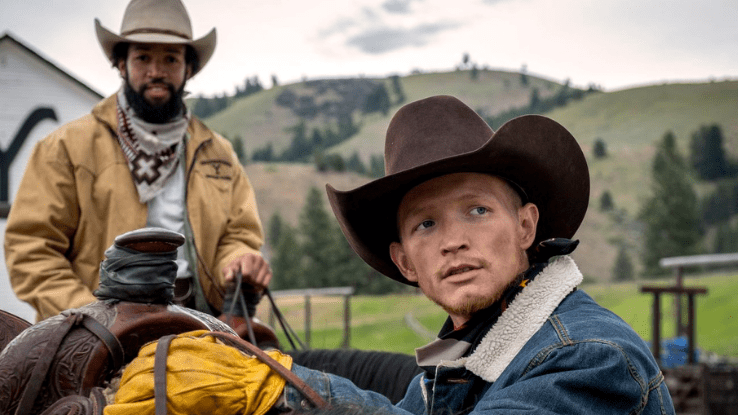 When the show is airing a new season, you can, of course, catch episodes on a weekly basis on Paramount's network or app. Although Yellowstone is currently between seasons, Paramount typically has the most recent season's episodes available to stream for free on their platform — though you'll have to catch up on earlier seasons via Peacock.
Paramount also offers several exclusive videos related to the filming and production of the show — the "Behind the Story" and "Stories from the Bunkhouse" series. These videos feature sit-downs with the cast and crew who describe some of the challenges and joys of filming, including their thoughts on the events unfolding on screen, how their characters have developed and what they think is ahead for the Duttons.