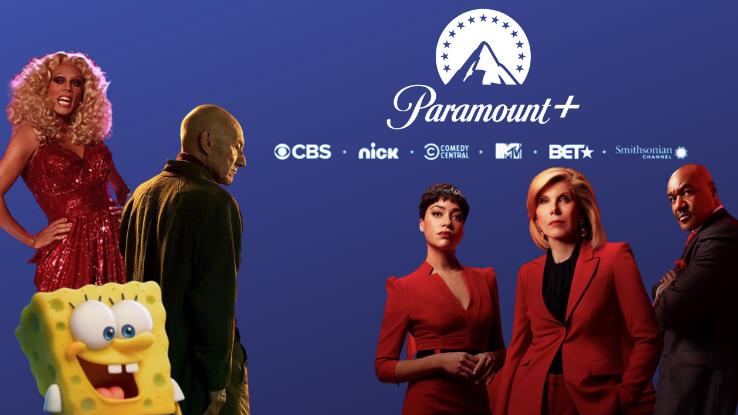 To compete with streaming platforms like Netflix and Hulu, other companies have found ways to enter the fray. Not too long ago, HBO, a Time Warner company, announced that its HBO Max platform would feature content from Cartoon Network, DC Comics, Studio Ghibli, and more. In even more recent memory, NBCUniversal and Discovery launched their own services, Peacock and Discovery+ respectively, to capitalize on the networks and studios under their own umbrellas.
Sure, it may seem like the industry is just reinventing cable packages, but it's clear that streaming conglomerates are the way of the present — and now ViacomCBS wants in. What began as CBS All Access, which launched back in 2014, has become Paramount+ in the wake of the CBS and Viacom re-merger of 2019. And, although the rebranded platform just launched on March 4, 2021, it already boasts millions of subscribers. So, is Paramount+ a must-have on your Smart TV's rotation of channels? We're delving into what the service has to offer.
What Is Paramount Plus?
Previously known as CBS All Access, Paramount+ is more than just an exciting rebrand of the 2014 service. While All Access boasted past and present CBS programs and network specials as well as National Football League (NFL) games, Paramount+ offers a lot more — thanks in large part to Viacom's family of networks.
When CBS and Viacom re-merged in 2019, the soon-to-be streamer poised itself to offer not just CBS content, but shows from Nickelodeon, BET, Comedy Central, MTV and more. If all that wasn't enough, ViacomCBS struck a deal with Paramount Pictures the following year, ensuring that the iconic studio's vast library of films would appear on the streaming platform. Most recently, Paramount+ and Showtime, previously offered as a bundled package, announced that users will be able to integrate both offerings into a one-app-experience. In other words, what Paramount+ has to offer you has steadily grown over time and shows no signs of stopping.
What Does Paramount Plus Offer?
As one would expect, subscribers can watch episodes of shows from both CBS and Viacom's family of networks. For example, the streamer boasts all of the current hits you'd expect, from Star Trek: Picard (and, well, all of Star Trek) and RuPaul's Drag Race to the Christine Baranski-helmed The Good Fight and The Daily Show With Trevor Noah.
And then there's a slew of must-see classics, including Chappelle's Show, The Real World, Beavis and Butt-Head, Criminal Minds, The Brady Bunch, Cheers, Frasier, I Love Lucy, Key & Peele, The Twilight Zone, and Twin Peaks.
For '80s and '90s kids, the sheer amount of Nickelodeon content is also a huge selling point. Although the streamer launched with all of the heavy-hitters, from Rugrats and SpongeBob to Avatar: The Last Airbender, Paramount+ recently dropped almost every Nick Toon and live-action hit you can think of, appropriately tweeting, "It might be time to revisit some childhood friends." (Check out the massive, full line-up in this Twitter thread.)
But that's not all. The streaming service also provides users with access to their local CBS station(s); primetime interviews and specials; and live sports broadcasts of Union of European Football Associations (UEFA) and NFL games. Moreover, movies, both new and old, from studios like Paramount Pictures, Miramax and MGM, round out the platform. In fact, by late spring of 2021, Paramount+ will feature over 2,500 popular movies, including films from popular franchises such as James Bond and Hunger Games. If that's still not enough, subscribers can opt into a premium tier in order to stream Showtime content.
Perhaps following HBO Max's lead, some of Paramount's biggest blockbusters will debut on the service and in theaters simultaneously. This year, some of those movies include A Quiet Place 2, Creed III, Top Gun: Maverick, Transformers 7, and Sonic the Hedgehog 2.
Top Revivals and Originals to Look Out For
Of course, what's a streaming platform without some (potentially unnecessary) reboots? There's already been a reboot of MTV's The Real World, which features the very first cast of the popular reality show living in their original loft in New York. Other planned reboots include re-workings of hit shows like MTV's Behind the Music and Yo! MTV Raps; BET's The Game; Nickelodeon's iCarly and Rugrats; and a Criminal Minds-inspired true-crime docuseries called The Real Criminal Minds.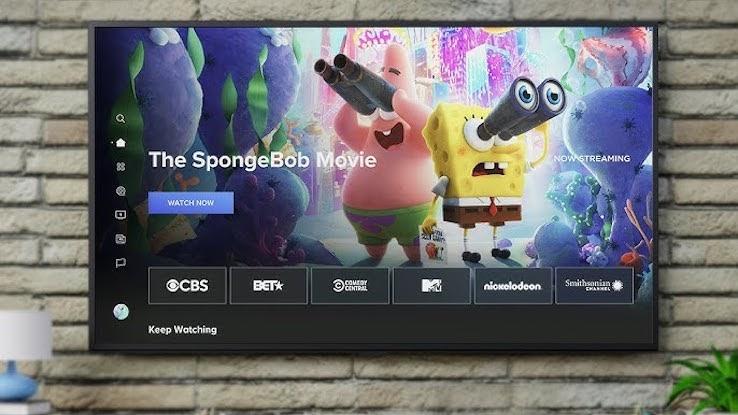 Much like Netflix and Hulu (and everyone else), Paramount+ will also churn out some exclusive original content. According to Business Insider, some of these original shows and movies include the animated series Tooning Out the News; a true-crime docu-comedy series For Heaven's Sake; and a SpongeBob Squarepants prequel series called Kamp Koral.
Of course, there's a ton in the pipeline that'll be released over the next two years. Some of the most exciting projects in-development include Y:1883, a prequel to the hit show Yellowstone; The SpongeBob Movie: Sponge on the Run; Paranormal Activity 7; and Halo, a series based on the best-selling video game series of the same name.
What Plans and Pricing Are Available?
Currently, subscribers can access Paramount+ for $4.99 per month or $49.99 per year if they don't mind sitting through ads. This less expensive tier doesn't allow for access to local CBS live-channel streams, so that's something to keep in mind. If local news and an ad-free experience are important to you, the $9.99 per month tier, available at $99.99 dollars for the whole year, might be the way to go.
Did you previously subscribe to CBS All Access? Well, your membership should've been automatically transferred to Paramount+. Same credentials and everything. And, if you're still on the fence, you can look into the service's free week-long trial. Better yet, if you're a college student, you can receive 25% off Paramount+'s ad-supported tier for up to four years.
And Paramount+ subscribers can also bundle their subscription with a Showtime subscription for $9.99 per month with ads and $12.99 per month without them.
Is Paramount Plus Worth the Money?
Ultimately, what makes Paramount+ stand out is that it offers something for the whole family — much more than CBS All Access did. That wide array of content plus the very affordable price-point make Paramount+ a top-tier streamer right out of the gate.
In the first quarter of 2022, the service garnered over 60 million subscribers worldwide just before the relaunch. While that number lags behind big-name competitors — Disney+ boasts 100 million subscribers while Netflix boasts a whopping 203 million subscribers — it's clear that Paramount+ is poised to go toe-to-toe with the best of them. While your personal tastes might dictate whether or not you subscribe, it's clear that Paramount+ is well worth the price of admission.