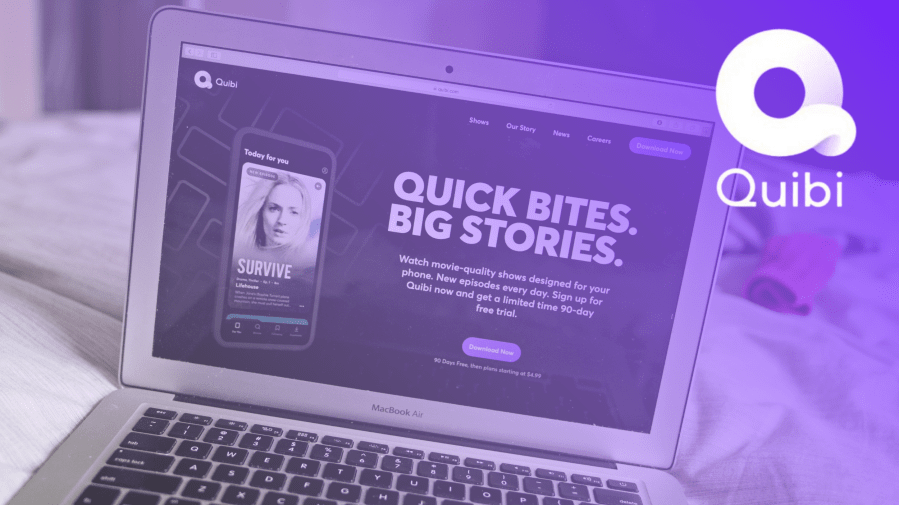 Quibi was a streaming service that launched on April 6th, 2020 only to shut down in October that same year. Quibi was so short-lived, that many of you probably haven't even heard of it until today. If you fall into that confused category, allow us clear things up for you.
Founded in 2018 by former Walt Disney Studios chairman Jeffrey Katzenberg, Quibi was a streaming service led by CEO Meg Whitman — yes, of Hewlett Packard Enterprise fame. According to the folks at Quibi, the service was aimed at a younger demographic with its content being delivered in the form of short, 10-minute episodes called "quick bites," hence the platform's goofy-sounding name. After raising $1 billion in funding from major investors like The Walt Disney Company, Sony Pictures, NBCUniversal, WarnerMedia and others, Quibi commissioned a slew of original content — 8,500 quick bites (or episodes) and over 175 shows — for its first year.
Months after the muddled, star-packed Super Bowl 2020 ads, and amid the COVID-19 pandemic, Quibi was finally launched in April. Deadline reported that, in its first day, Quibi was installed by 300,000 users across Apple and Android devices, which isn't terrible, but it also isn't Disney+'s 4 million launch-day installs. In fact, in its first week Quibi reached 1.7 million downloads, according to Whitman. The quirky platform's slow start would prove to be symptomatic of the platform's larger issues.
What Made Quibi Different?
Most video-streaming platforms try to optimize content so that it can be viewed on televisions, desktops, or mobile devices. Quibi, however, made the conscious decision to produce its content specifically for mobile devices only. This meant that users could shift between horizontal and vertical video orientations. And, as we mentioned above, Quibi traded half-hour TV episodes and two-hour films for shows delivered in "quick bite" chapters of 10 minutes or less.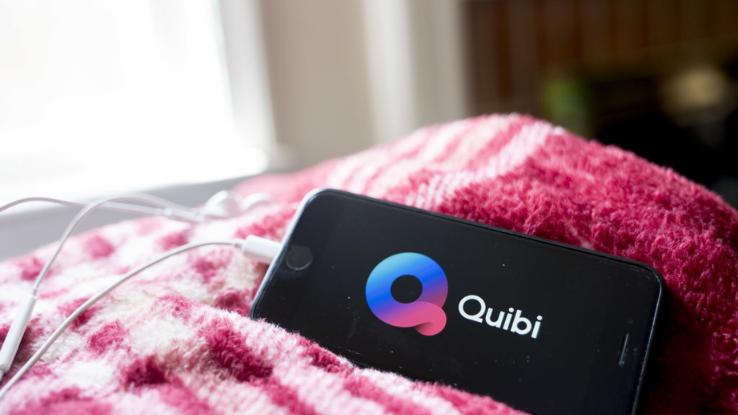 According to a 2018 Vox article, 70% of Netflix users stream content on their televisions, leaving roughly 20% to computers and about 10% to mobile devices, like smartphones. Quibi wasn't trying to be Netflix or Hulu. Instead, it took cues from traditional internet video sources, namely YouTube. Brandwatch reports that users collectively watch over 1 billion hours of video on YouTube each day — more than Netflix and Facebook combined. Unlike Netflix, YouTube is primarily watched on mobile devices (70% of the time) and the average session lasts upwards of 40 minutes. Needless to say, modeling your streaming platform off of both YouTube and Netflix's successes is a compelling proposition. Bite-sized, narrative-driven content that can be watched in the palm of your hand sounds like the way of the future on paper, but, just like that metaphorical paper, Quibi leaned into past trends and not enough into the video platforms that are currently taking the (mobile) world by storm.
Quibi debuted at a point when potential viewers had a lot of time on their hands but no one was particularly hard-pressed to find content. In fact, there might have been too much content to choose from. At the same time, we were all looking for a little variety: Zoom presentations, live-streamed concerts, and celebrity Instagram Live videos became helpful ways to break up the monotony of narrative-driven streaming. In part, these platforms are appealing because they feel a bit novel and because they're bite-size. Quibi, however, fumbled by taking more cues from the pre-internet golden age of television. Quibi's most direct competition was TikTok, a video-sharing platform that has wholly embraced internet culture as a way to create satisfying and addictive content.
On TikTok, users upload original content — what goes viral is crowd-vetted, not what Hollywood CEOs (or the CEOs of HP, for that matter) think audiences want. Additionally, the popular app, which has around 2 billion downloads, thrives on users (or creators, really) interacting with one another, sharing ideas, borrowing audio clips, and remixing (or memeing) content. "People record what they think would make them and their friends laugh, surprised or enticed," TechCrunch says of TikTok. "The algorithm monitors what you're hovering over and rapidly adapts its recommendations to your style."
On the other hand, Quibi was unshareable: You couldn't take screenshots, which meant you couldn't easily share a dialogue (meme-based or otherwise) around the quick-bite shows with friends or the larger internet audience. Unlike a new release on Netflix, which might see users creating viral, memed content around it, Quibi just didn't make that sort of crowd-vetted, crowd-sourced content easy. Despite being designed for mobile viewing, Quibi eschewed any touch-screen interactivity and instead attempted to create slow-burn dramas in small chunks. In an era where we can easily flick through TikTok and Instagram videos until one hits us the right way, this approach to short-form content was doomed.
Quibi in the Era of the Novel Coronavirus
Not only did Quibi's distinct lack of interactivity pose a problem for its content's longevity, but it also posed a problem for what viewers wanted amid the COVID-19 pandemic. With social distancing and shelter-in-place directives in effect, folks were looking for ways to virtually connect with friends and family now more than ever.
From online gaming to Zoom happy hours, there are plenty of workarounds, and, when it comes to streaming TV and movies, the Google Chrome extension called "Netflix Party" allows users to sync Netflix content with friends' devices, ensuring that everyone is watching the same stream at the same time. Better yet, it includes an AIM-style chat feature. Quibi, despite being catered to phones, didn't have anything like that, which made it a solitary platform in a time when folks weren't really seeking out more alone time.
Okay, so what about the actual content that was on Quibi? Well, it was hit or miss, according to early reviewers. Again, Quibi tried to marry prestige-drama production values with YouTube-style content. Sometimes it worked; Reese Witherspoon narrated Fierce Queens, a show about how the female creatures of the animal world battle for dominance and survival; in Memory Hole, Will Arnett ran through pop culture disasters from decades past; and, thanks to NightGowns, you could watch fantastic Sasha Velour-helmed drag performances on your phone.
But these mildly entertaining shows were outweighed by the not-so-great. Viewers could check out the "meh" quick bites, like Chrissy Teigen's Chrissy's Court, which saw her as a judge presiding over downright ridiculous cases, as well as the downright terrible shows, which included Murder House Flip, a somehow dull true-crime-meets-home-renovation show, and When the Street Lights Go On, a drama about a dead teen girl that Vulture reviewer Kathryn VanArendonk says is "made so poorly that I was occasionally envious of [the dead woman]."
Quibi's mixed bag of content wasn't lost to the ether when the platform shut down in October. Roku purchased Quibi's content library and began streaming select shows on May 20th, 2021. If you want to check out the good, the bad, and the ugly of Quibi's catalog, Roku is your best bet.