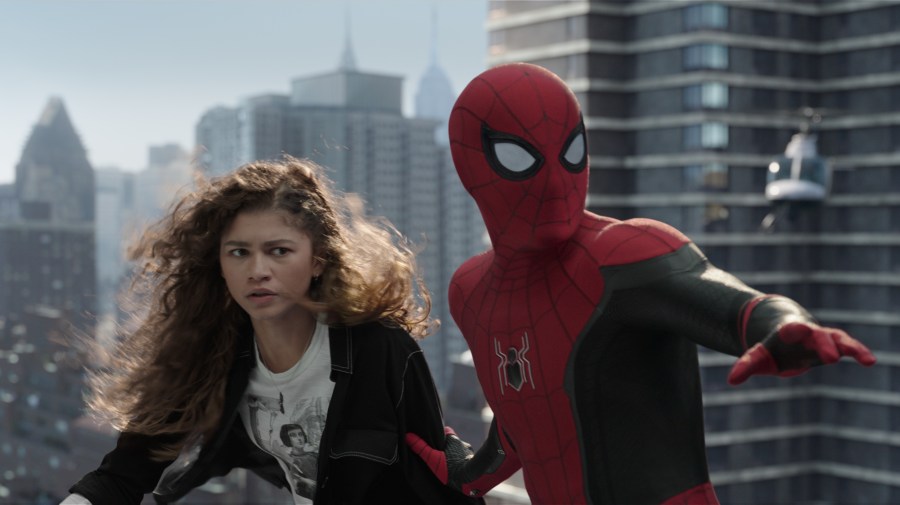 Rating: 4/10
It's difficult to write about the Marvel Cinematic Universe's (MCU) latest installment starring your friendly neighborhood Spider-Man without spoiling anything. I promise I won't. Spider-Man: No Way Home opens in theaters this Friday, December 17, and takes up directly where things left off in the mid-credits scene from Spider-Man: Far From Home (2019).
Jake Gyllenhaal's Mysterio makes a fake confessional video broadcast by the sensationalist outlet The Daily Bugle in which he reveals Spider-Man's secret identity and falsely accuses him of the attack in London and his death.
With his reputation ruined and Peter Parker (Tom Holland) no longer an anonymous citizen, the teenager embarks on his last year in high school. Peter, his girlfriend MJ (Zendaya) and his best friend Ned (Jacob Batalon) are all applying to colleges in Boston and dream of going to MIT. When their public image problem threatens to thwart their dream, Peter makes a deal with sorcerer Doctor Strange (Benedict Cumberbatch) so that people forget Spider-Man's identity.
Strange's spell doesn't only not work though; it also opens the door to villains from the Spider-Man multiverse — which means some of the antagonists fought by Tobey Maguire and Andrew Garfield in their iterations as Peter Parker over the years. Alfred Molina returns here as Dr. Otto Octavius from Spider-Man 2 (2004), Willem Dafoe dons the appearance of Green Goblin from Spider-Man 3 (2007), Thomas Haden Church is Sandman also from Spider-Man 3, Rhys Ifans is The Lizard from The Amazing Spider-Man (2012) and Jamie Foxx electrifies once again as Electro from The Amazing Spider-Man 2 (2014).
This third installment from the Holland Spider-Man era introduces the multiverse with the many narrative implications that it could have in future MCU movies and shows — not for nothing, Marvel's next movie, which debuts on May 6, 2022, is titled Doctor Strange in the Multiverse of Madness, and this year's show Loki already gave us an idea of how out of hand things can get when the single timeline gets divided.
But the best parts of this bloated and uneven two-and-a-half-hour movie are precisely those cameos and connections to past Spidey versions. And considering that just in the last 19 years we've had eight live-action Spider-Man features, there's a lot of material to draw from.
Spider-Man: No Way Home's main asset comes from its commitment to Marvel's multiverse. As with most MCU films, not only is it a prerequisite to have watched the 26 MCU films that precede this one but also all the other Spider-Man adaptations — the animated Spider-Man: Into the Spider-Verse (2018) included — and even some of Marvel's previous TV forays. Charlie Cox has a cameo as the superpowered lawyer Matt Murdock, from the Netflix show Daredevil, that had the audience at the press screening I attended cheering and clapping in delight. And that doesn't happen often.
Every time I felt No Way Home was derailing — its action sequences too big and CGI-heavy, its rhythm bumpy, its plot too anecdotal yet triggering dreadful consequences, its tone veering from tragedy to buddy comedy — one of the big marquee names I mentioned from No Way Home's ensemble (and some others I won't divulge for the sake of not ruining the movie) would pop up and salvage things. Jon Favreau, returning as Happy Hogan, would be listening in on a Peter and MJ FaceTime conversation supposed to be private. Doctor Strange would be garbed in sweatpants, a hoodie, a down jacket and the cloak of levitation. Wong (Benedict Wong) would rightly ask to be left out of any Strange spell attempts. MJ would teach Strange one very important magic word: "Please." The Lizard would say there's no way MJ could actually be Peter's girlfriend…
The guest appearances and cameos are the only elements that keep No Way Home unexpected and dynamic. And they manage to make up for most of the film's flaws.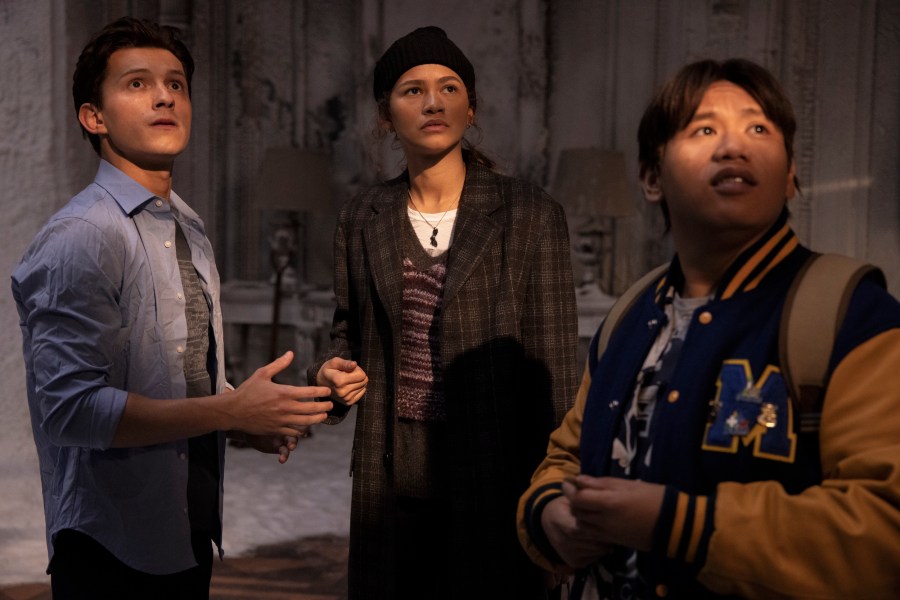 The puns aren't exclusive to the extensive ensemble cast though. Holland still makes for a very compelling and fun Peter Parker when he sports a collection of T-shirts with messages ranging from "I survived my trip to NYC" to "The physics is theoretical but the fun is real." At one point he outsmarts Strange with the one thing cooler than magic: math. The actor seems so suited as the Queens native that the film's producers are already talking about making a new Spider-Man trilogy with him in the titular role.
If you're a Marvel fan, No Way Home is mandatory watching for its many narrative implications. But for the most part, I was more interested in knowing whether MJ, Ned and Peter would get accepted into MIT than the actual saving of New York City and fighting of villains that was going on for most of the movie.
As is customary with Marvel fare, stay for the mid-credits and post-credits sequences. They only further the connection between this movie and Marvel's rich multiverse. One of them, in particular, is also the kind of easter egg-heavy fare that only the faithful super-fans will be able to appreciate and completely decipher.