"Ladies and gentlemen, rock and roll." With those words — the first that were ever played on the station — MTV made television history. Launched to great fanfare on August 1, 1981, with a broadcast of the Buggles' cleverly prophetic "Video Killed the Radio Star," the channel sought to do something none had ever tried before: "revolutionize the music industry" by playing music videos 24/7/365 (save for the occasional introductions and interludes from video jockeys).
The station's audacious beginning was followed by years of entertaining videos and trendsetting cultural programming that made stars out of its central performers. Groundbreaking music videos (hello, "Thriller"), reality shows and game shows allowed audiences to see epic musicians and one-hit-wonders alike in new ways while also introducing the world to future stars who'd eventually become household names. We're looking back on the channel's four decades' worth of pop culture-defining content, and taking a peek at memorable MTV stars who rose to fame thanks to the iconic station.
Jon Stewart Surfed the Late-Night Airwaves to Success
Arguably one of the most popular television hosts — and, you know, famous people in general — who got a start on MTV is none other than Jon Stewart. Years before we were treated to hilarious segments on The Daily Show With Jon Stewart, he hosted MTV's 1992 sketch comedy show You Wrote It, You Watch It, in which a comedy troupe acted out the contents of outrageous letters sent into the show by viewers.
But Stewart's relationship with MTV didn't end there; he also hosted a late-night show bearing the standard monologue/sidekick banter/celebrity guest/musical guest format that still typifies this kind of programming today. The Jon Stewart Show was one of the station's earliest talk shows and, although it only aired for two years, it highlighted Stewart's brilliant potential for hosting nighttime TV. (Raise your hand if you still get a little misty-eyed over "I'm gonna go get a drink.")
Alicia Silverstone Became a Total Betty
If you're like most of us, you probably thought Alicia Silverstone got her start when she was cast in 1995's Clueless — as if! It's actually (and sort of indirectly) because of MTV that the film's director sought her out in the first place.
Back before Aerosmith's Steven Tyler was the glam-rock grandparent gracing the stage of American Idol, and before Cher was ever mugged for her Alaïa in a liquor store parking lot, the up-and-coming actress appeared in the music video for Aerosmith's "Cryin'" — which aired frequently on MTV. That's where Clueless director Amy Heckerling first spotted Silverstone. "That was the first video she was in. And I just fell in love with her," Heckerling told Vanity Fair. So, we owe at least a little bit of gratitude to MTV for its role in bringing to life one of the most iconic teen comedies ever made.
Ben Stiller Talked the Talk, Too
Here's a potentially frightening fact: Derek Zoolander probably wouldn't exist if it weren't for MTV. Another of the most famous faces in 2000s-era comedy, Ben Stiller also owes his big break to the music channel. Like Jon Stewart, Stiller hosted an eponymous program — The Ben Stiller Show — that aired on MTV between 1990 and 1991.
Although it only lasted for a scant 13 episodes, The Ben Stiller Show was innovative in that it took the familiar parody-sketch comedy format of classics like Saturday Night Live and turned them on their heads by — what else would you expect on MTV? — interspersing the satirical skits with music videos. Despite its short run, the show did open doors for Stiller; just a few years later he was working with Danny DeVito and well on his way to becoming comedy royalty.
Christina Hendricks Took Late Nights to New Levels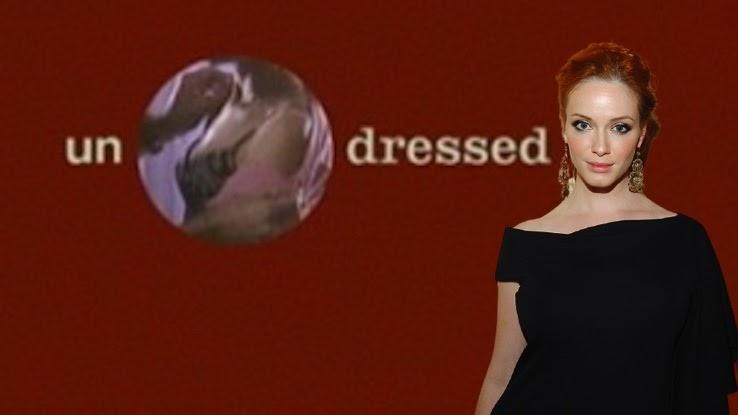 Perhaps the most surprising entry on this list, Mad Men superstar Christina Hendricks also got one of her earliest breaks through a moderately salacious gig on MTV. If you were a fan of the channel's controversial take on young-adult promiscuity, you might recall Hendricks appearing in a few episodes of Undressed, a "low budget scripted comedy [that] took a light-hearted, open-minded look at the sex lives of teenagers and young adults."
Appearing in season one as a character named Rhiannon, Hendricks spent just four episodes exploring the role of a straitlaced girl who finds herself in an entanglement with an aspiring rapper. Hendricks doesn't look back on her MTV days fondly, either; she revealed to Andy Cohen on Bravo's Watch What Happens Live that the biggest regret of her career was her appearance on Undressed.
Despite Hendricks' remorse, the show apparently made a great launchpad for a number of other actors: Chad Michael Murray, Adam Brody, Katee Sackhoff and Brandon Routh are fellow alums who got their start getting undressed. Who knew a little late-night debauchery could be so rewarding?
Adam Sandler Brought Laughs a Minute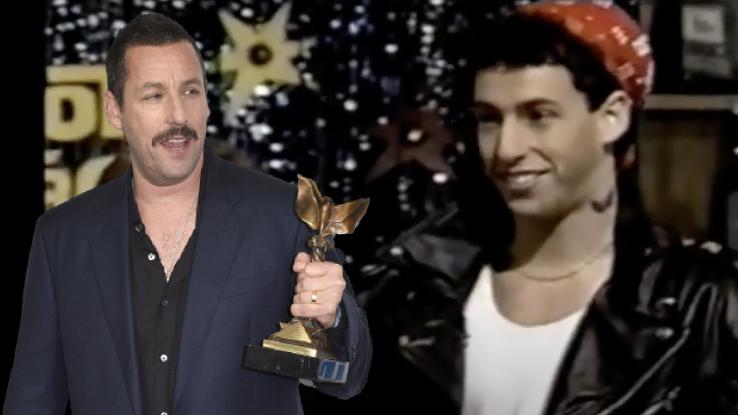 We know it might come as a surprise these days, but Adam Sandler used to be pretty funny — funny enough that MTV recognized his early hilarity and tapped it for the channel's first original game show. Remote Control saw Sandler slinging pop-culture trivia questions to contestants while acting out skits, delivering snacks and…occasionally strapping said contestants to a rotating bed?
Although he was still an NYU student during his time on MTV, Sandler graduated and parlayed his early success at the channel into a role on Saturday Night Live, which he followed up with a meteoric rise through the Hollywood-comedy ranks. He may have overstayed his welcome as America's loveable pinhead, but it's not difficult to look back on his early days with a little nostalgic fondness. And we have MTV to thank for that.
We Can't Forget a Veritable MTV Titan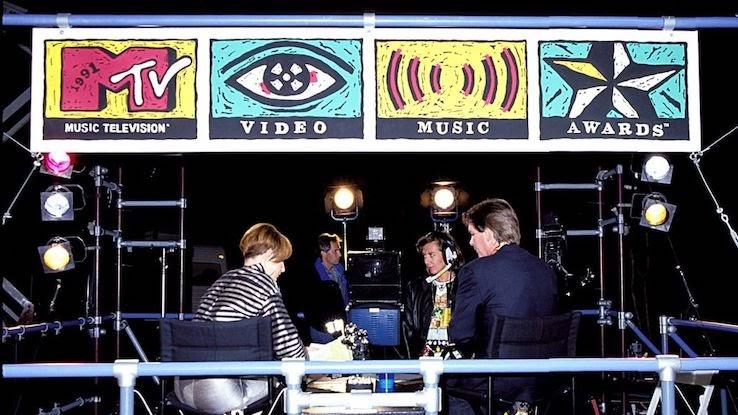 If you still happen to have a cable subscription and find yourself mindlessly channel-surfing, a quick stopover on today's MTV will probably deposit you into a 24-hour block of Ridiculousness, Teen Mom 2 or, if you're lucky, Catfish: The TV Show. But in its early days, MTV really did play music most of the time. When it wasn't, it was helping us keep up with current events.
One of MTV's first forays into primetime shows was a flagship news program called The Week in Rock — a nod to the fact that the channel was originally modeled after 1970s-era album-focused rock radio stations. The host was none other than Kurt Loder, a former Rolling Stone editor who'd become one of the most familiar news anchors for the MTV generation.
"Few faces are more closely affiliated with MTV," explains The Atlantic in reference to Loder, and it's easy to see why. As the host of MTV News, The Week in Rock's successor, he was responsible not only for delivering the latest music-industry happenings but also for informing us about some of the most culture-defining moments of the nearly 20 years he spent on the show. It was Loder, after all, who delivered the news of Kurt Cobain's death and helped us navigate confusing presidential elections. He might not have gone on to star in Hollywood films, sure, but his role in adding some valuable substance to MTV was an indispensable one for Gen Xers and Millennials across the U.S.