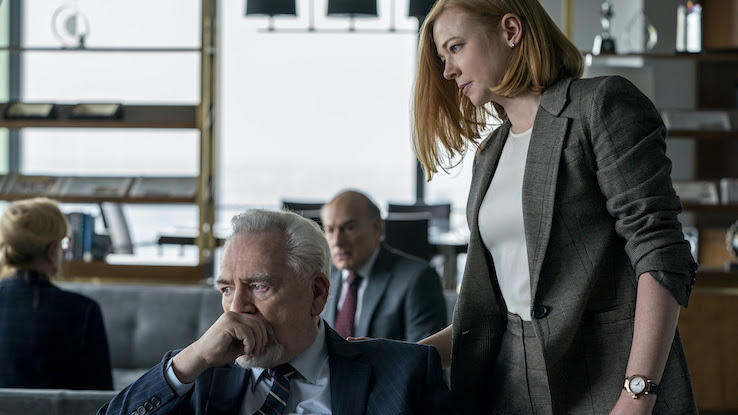 Rating: 9/10
Being a Roy is a very lonely endeavor. You can't trust anyone. Not your siblings, not your partner, not your dad. Not even your mom — she may decide to marry again and forget to invite you.
Season three of the Emmy award-winning family drama Succession debuts on HBO on Sunday, October 17. The new nine-episode season kicks off right where things ended in season two. Wannabe heir to the throne of Waystar Royco, Kendall Roy (Jeremy Strong), disobeys his father Logan (Brian Cox). Instead of taking the blame for the coverup of crimes and sexual assault at the company's cruises division, Kendall points the finger at his dad. When season three starts we find him in New York right after the traitorous press conference, having a panic attack. His entourage comprises cousin Greg (Nicholas Braun), who's awful at measuring the media temperature, and Karolina (Dagmara Domińczyk), head of PR at Waystar Royco. She'll soon vacate the Kendall wagon.
Meanwhile, Logan Roy is still in Croatia after the Mediterranean yacht trip the whole family took with business associates. His entourage is bigger. It also feels more competent most of the time. Counselors Gerri (J. Smith-Cameron), Karl (Peter Friedman), Frank (David Rasche) and Hugo (Fisher Stevens) are joined by Logan's younger son Roman (Kieran Culkin), his older son Connor (Alan Ruck), his daughter Shiv (Sarah Snook) and Shiv's trophy husband Tom (Matthew Macfadyen).
"Swallow. We're on saliva and adrenaline until we're on the planes!" Logan declares when someone asks whether they should order some food after the whole clan has watched with horror Kendall's televised affaire. Per Logan's directive, they don't rest, sleep, eat or even shower or change until they're out of Croatia, en-route to a secure location for Logan and ensuring his future as head of the company. "We'll go f*cking beast!" he yells. In the meantime, and operating from his ex-wife's living room, Kendall is playing grown-up obtaining legal and PR representation.
The new episodes of Succession deal not only with the consequences of Kendall's actions and his exposure of the company's wrongdoings to the world and the judicial system, but they also continue to elaborate on the idea of the search for Logan's successor as head of Waystar Royco. Especially considering he has no intention of surrendering his power.
Private Jets Are Non-Negotiable
The past two seasons of this show made me feel that, in a way, Succession was the perfect successor to Game of Thrones — the Roys are the new Lannisters and the battle for the throne of Waystar Royco couldn't be more ferocious. There are no dragons in Succession, but there are private jets. And the Roys are even more attached to their planes than Daenerys ever was to her dragon offspring.
When all the Kendall drama ensues, Connor is forced to fly commercial to New York. His dad apologizes to him about it. And Logan never apologizes about anything. "They had movies and a selection of refrigerated cheeses," explains Connor about the whole ordeal. I'm pretty sure he got to fly first class (I'd love to see one of the Roys experience a middle seat during a fully booked red-eye flight.) Connor's misadventures in first class are not the only time private planes are discussed during the seven episodes of season three that were available for review. Shiv will also go to great lengths to ensure the family keeps their preferred way of transportation.
Private jets are a symbol of how out of touch the Roys are with the reality that most of us live in. And none of the Roys is more unaware of how the world out there is than Kendall. This season he organizes his own 40th birthday party. He wants to make sure that everyone has fun during the extravaganza, guests and employees. "This is pretty egalitarian. Do your job but get your drink on, get your buzz on," he says. The dude not only hasn't worked a day in his life, but he's also under the delusional impression that he's a cool person to work for.
You'll Dislike All the Roys, but Kendall the Most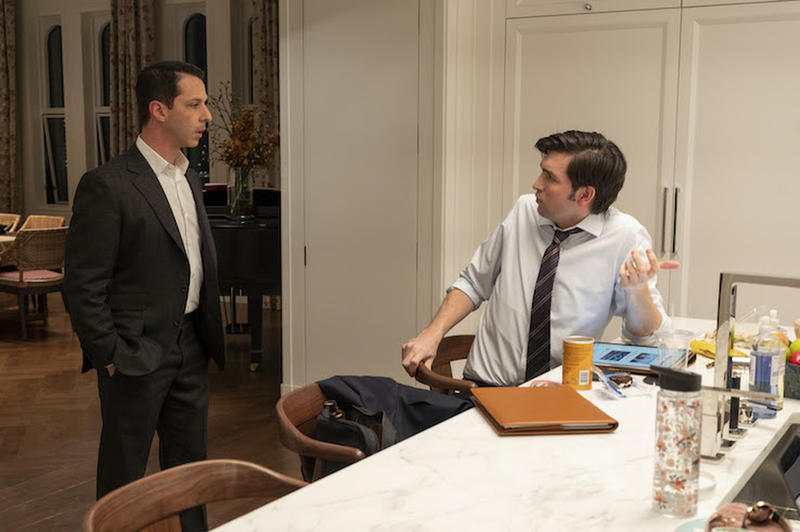 No matter how abusive Logan is to his children, how duplicitous Shiv is while trying to ascertain the power of the company, how clueless Connor seems about his chances of becoming the next president of the U.S. or how many hideous politically incorrect things Roman says, you'll probably dislike Kendall the most of all the Roys this season. He's the kind of person who buys a giant rabbit for his children and has his assistant point an iPad to the furry so that the kids can see it remotely, while he's taking a call in another room. He dares to declare "F*ck the patriarchy!" without even realizing he's not only not woke but is the actual patriarchy personified.
Strong as Kendall, Snook as Shiv, Cox as Logan, Ruck as Alan and Culkin as Roman all deserve a mention for their precise and verisimilar performances and for transforming themselves into such disagreeable people.
Precisely because being a Roy is such a lonely endeavor and none of the members from this dysfunctional family can trust their relatives, the show makes you ponder: How much is too much money? At what point in financial stability do you stop being at ease not having to worry about your paycheck, paying the bills and saving for retirement and you start becoming a total prick?
It's difficult to identify with any of the Roys. I felt for their employees the most. The ones working at Waystar Royco and submitting questions about the company's practices through an anonymous system so that they'd be addressed in a town hall. In the end, all questions are dismissed and new ones are fabricated, questions that "feel more like the type of things people would like to ask." But I felt the most for the employees that have to face the Roys daily: their heads of communications, bodyguards and personal assistants. The people who are asked to answer the phones and to come up with those toothless questions for the town hall so that the Roys don't feel slighted.
But don't think season three of Succession is a downer; nothing could be further from the truth. The one-liners are sharper than ever — Roman and Greg in particular will make you laugh out loud whether you agree with what they're saying or not. This season of Succession almost feels like a Veep iteration. The satirical elements intensify in a series of episodes in which the family feud interferes with the Roys' struggle to keep control of the company against unsatisfied shareholders. All while they play cat and mouse with the president, reminding him they can dictate how their conservative news channel ATN portrays the administration.
Succession is one of those rare pieces of entertainment you may want to watch twice so that you catch all the jokes, one-liners and references. Be prepared to have that impossibly catchy opening theme stuck in your head for a few weeks.