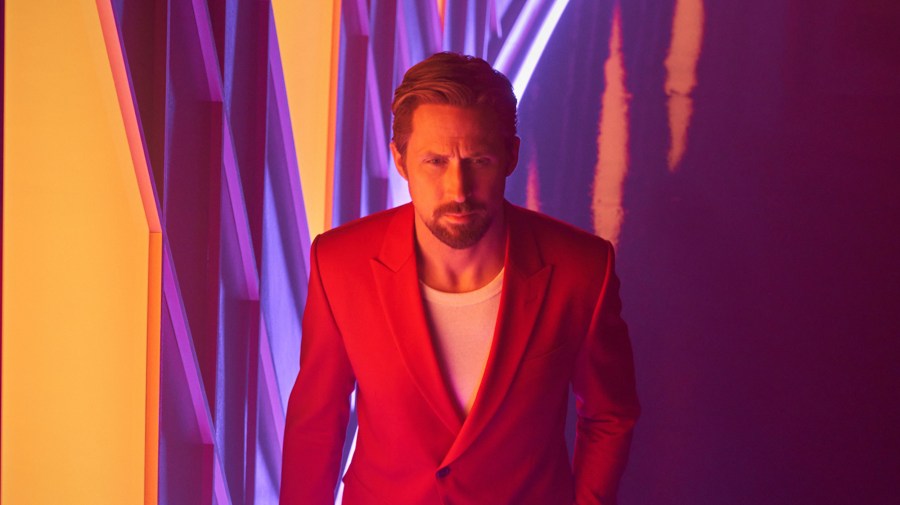 Rating: 4/10
Watching The Gray Man, Netflix's latest action-packed thriller that starts streaming this Friday, July 22, made me realize how much I had missed Ryan Gosling. The actor hasn't been seen on the screen in any new projects since the 2018 release of the Neil Armstrong biopic First Man.
In The Gray Man, Gosling plays Six. He was recruited while serving in jail, his sentence commuted in exchange for his services. He was trained by the CIA and his job is to kill bad guys. When, after 18 years on the gig, a mission goes bad in Bangkok, he realizes he may well be the next target of the opaque governmental organization that hired him. So he makes himself scarce. That doesn't mean they won't come after him.
The movie is based on the book of the same name by Mark Greaney, the first in a series of international espionage thriller novels. Working partners and brothers Anthony and Joe Russo of Avengers: Infinity War and Endgame fame produce and direct. Joe also co-wrote the script with frequent collaborators Christopher Markus and Stephen McFeely, who also penned the Captain America films.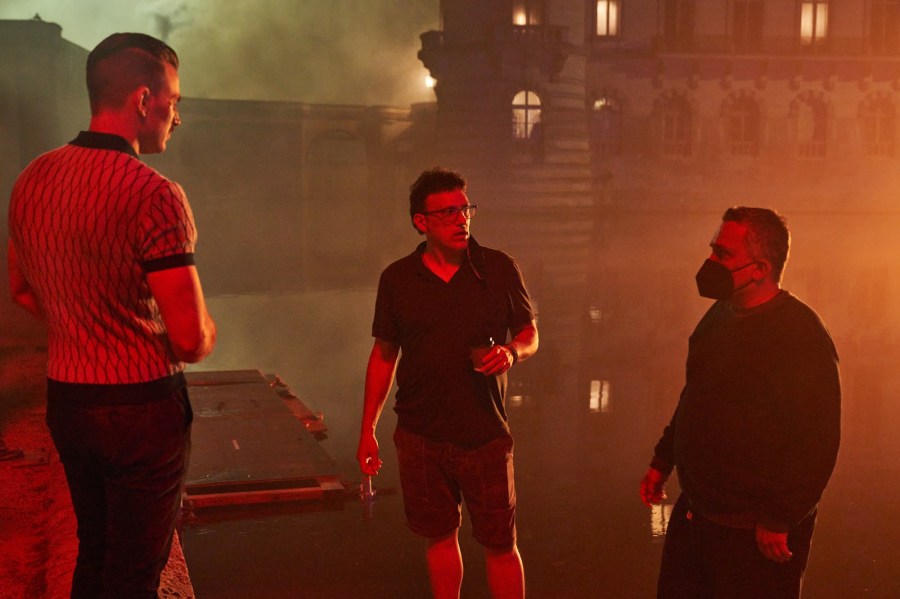 But while something like Captain America: Civil War or Endgame packed a lot of over-the-top spectacle but still managed to produce the kind of well-rounded story Marvel got us used to in previous phases of the Marvel Cinematic Universe, The Gray Man is simply adrenaline, action, chase scenes, hand-to-hand combat and not much glue in the middle to hold all of it together. And even though the movie boasts a talented cast — Ana de Armas, Chris Evans, Billy Bob Thornton, Alfre Woodard, Jessica Henwick, Regé-Jean Page, Wagner Moura —- I never got the chance to get invested in any of the characters, even if at two hours and two minutes, The Gray Man felt long.
The Gray Man opened in movie theaters a week before its streaming release, and I had the option to watch it that way. I said no and opted for the Netflix-and-chill way. I'm glad I did. Nothing in its CGI-heavy imagery justifies the trip to the Cineplex. But I'm sure, even if it's a flawed movie, it'll find an audience among the Netflix crowd that has binged en masse films like Extraction or even Red Notice. It does make for a good undemanding Friday-night watch.
There's a sequence aboard a plane on the verge of crashing where Gosling's character finds himself in desperate need of a parachute. What ensues was very predictable. It brought me memories of other skydiving scenes in Christopher McQuarrie's Mission: Impossible – Fallout (2018) and Kathryn Bigelow's Point Break (1991). The difference is that in those other films you could see there had been a mixture of practical effects and some digital magic. The Gray Man's aerial stunt scene is just pure CGI overload.
There are salvageable parts in The Gray Man. Gosling does his best deadpan and looks great in all kinds of 42-Regular jackets and blazers — his character is quite the dresser. Naturally, you'll get a chance to see him shirtless, more buff and seemingly photoshopped than he was in Crazy, Stupid, Love (2011). "You clean up very well," Moura's character tells Six in the movie, and that must be the film's biggest understatement.
There are other bits of humor here and there. "You hurt?" de Armas' character — she plays CIA agent Dani Miranda in what almost looks like a reprisal of her memorable part in No Time to Die — asks Six. "I mean, my ego is a little bruised," he replies. She's had to save him from perilous situations on more than one occasion. I just wished the filmmakers had used her even more.
The action takes you from Bangkok to Azerbaijan, Turkey, London, Hong Kong, Vienna, Berlin, Prague and a very posh castle in Croatia. And while The Gray Man didn't shoot in all of those locations, fortunately this is not Red Notice and its digital recreation of international settings. The production of the movie worked in locations in Los Angeles, France, the Czech Republic, Thailand, Croatia, Austria and Azerbaijan.
North of Paris, the movie was filmed at the historic Château de Chantilly. They also shot down a central square in Prague for ten days to film one excessive and explosion-filled sequence that in the movie drags for way too long.
The Gray Man contains all the right ingredients to be a sort of renewed The Bourne Identity (2002) but doesn't know how to properly combine all of them. Even the hand-to-hand sequences managed to disappoint; they lacked the kind of craft and naturalism of the John Wick/Atomic Blonde/Extraction school.
My favorite part of the movie has been a promotion tour that has gifted us the most sartorially compelling red-carpet looks and where Gosling has been offering us crumbs about his turn as Ken in the upcoming Greta Gerwig's Barbie. And that's definitely the Gosling fix I'm most looking forward to.