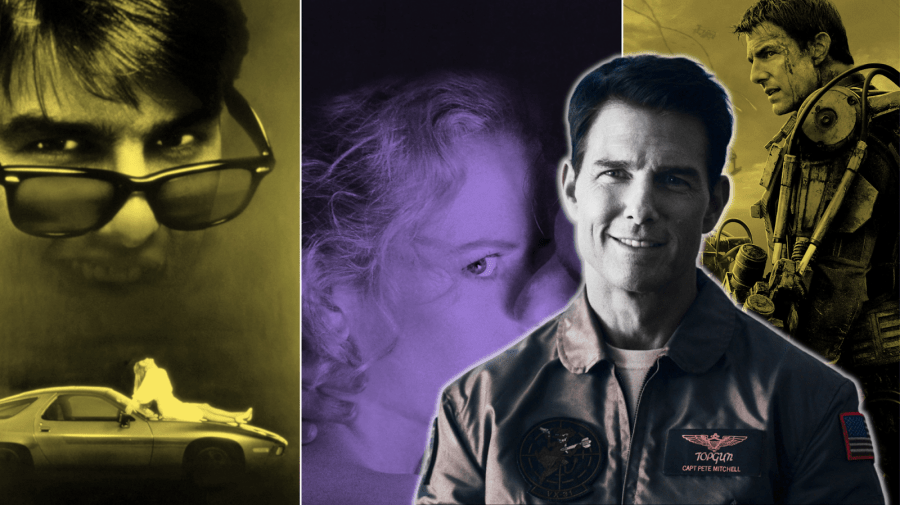 Released on May 27, Top Gun: Maverick has not only cemented Tom Cruise as a must-see action star, but broken multiple box office records, too. As of now, it's the sixth highest-grossing film domestically, which means it's beat out James Cameron's Titanic (1997). Outside of the U.S., the long-awaited is also a huge success, holding steady in 12th place on the list of highest-grossing films globally.
If you missed Top Gun: Maverick in theaters, you can now stream it from the comfort of home — and add to the film's landmark success. After all, it's also the first Tom Cruise movie to cross $1 billion in earnings. With all of this in mind, we're taking a moment to celebrate the actor's most successful — and call out his least successful — outings.
And while Cruise has an extensive filmography, we've narrowed it down to 30 notable films — some great, some downright awful. Let's start with the bad.
The 15 Worst Tom Cruise Movies
30. Losin' It (1983)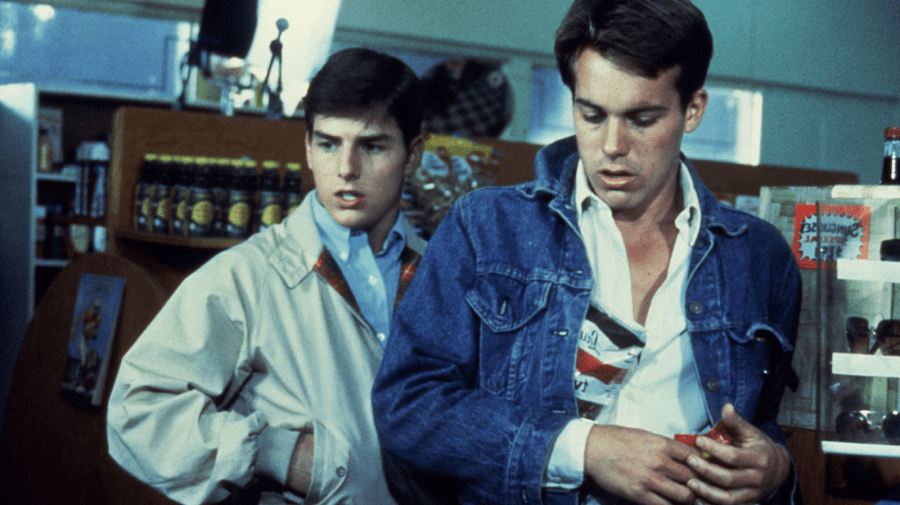 With only a dismal 18% on Rotten Tomatoes, Losin' It holds the honor of being the worst Tom Cruise film on our roundup. One of the actor's earliest movies, this teen comedy is about four high school buddies who travel to Mexico with just one goal in mind: lose their virginities before the trip is over. Boring and unfunny, Losin' It's position here shouldn't come as a surprise.
29. Cocktail (1988)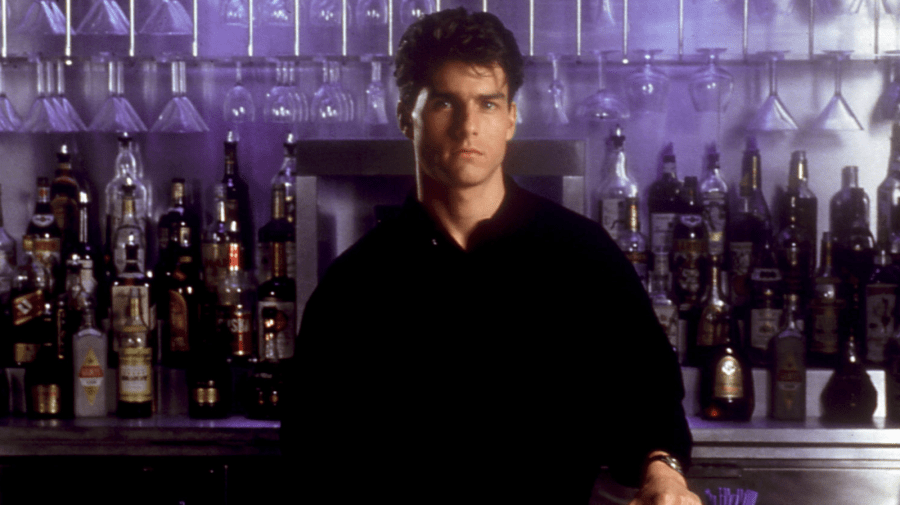 Brian Flanagan, a young student craving a high-paying job, needs money for a business degree, so he decides to take a bartending job in Jamaica. The problem? Well, not much happens in this one — and the silly end makes Cocktail even more hopeless. Called shallow and dry by critics, audiences gave it a dismal 9% rotten score.
28. The Mummy (2017)
While trying to top the Brendan Fraser and Rachel Weisz classic that was The Mummy (1999) — and even The Mummy Returns (2001) — is a ridiculous premise, Universal sure tried. At the time, the studio wanted to prepare an Avengers-esque squad of classic movie monsters.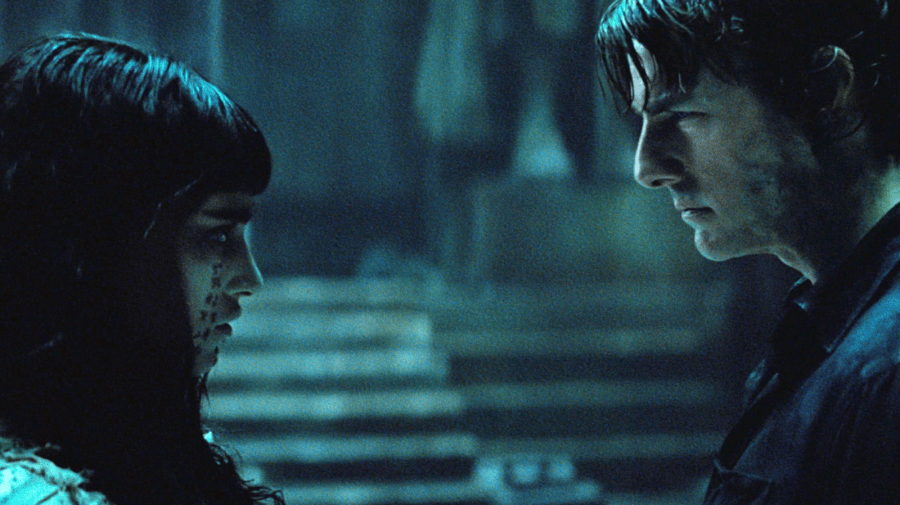 That's right, the likes of the Invisible Man and the Mummy were going to team up for the studios' "Dark Universe" — Universal's own interconnected cinematic world — but… that plan quickly fell apart. And a lot had to do with the atrocious The Mummy (2017), which couldn't deliver scares nor campy humor.
27. Rock of Ages (2012)
Adapted from the popular Broadway musical of the same name, Rock of Ages celebrates hair metal bands. Here, Cruise plays the frontman of a fictional metal band called Arsenal. While the production costs crossed $75 million, Rock of Ages made less than $60 million worldwide, proving that not every musical should make the jump to the silver screen.
26. Lions for Lambs (2007)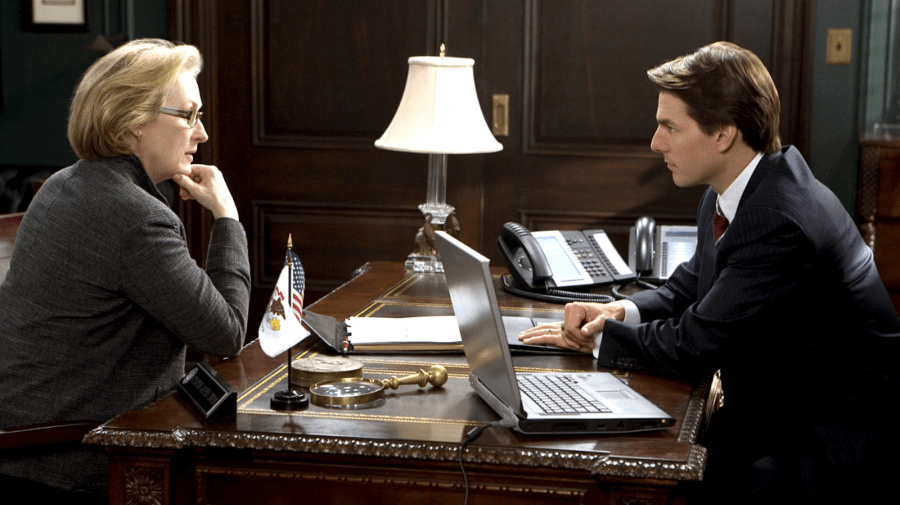 Often regarded as Cruise's most boring movie, Lions for Lambs is a two-hour class on the evils of war. Even convincing performances from Meryl Streep and Robert Redford can't save this one. Honestly, there's really not much more to say about Lions for Lambs — and that kind of tracks.
25. The Last Samurai (2003)
While The Last Samurai might have good scores from critics, it ranks among one of the worst Tom Cruise movies because of its premise. In many ways, it's the ultimate white savior film, following problematic plot beats with such precision that, when described, they feel like something out of a parody of white savior films.
24. Legend (1985)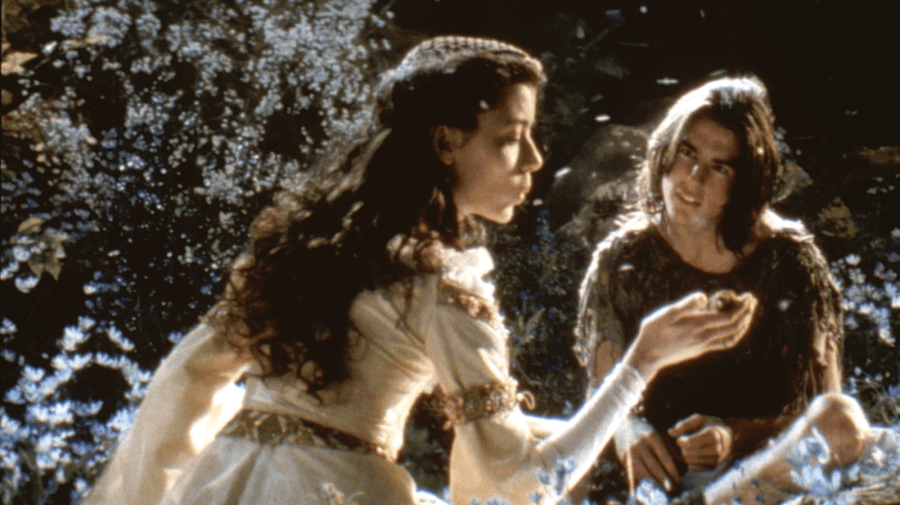 In this forgettable fantasy film from the '80s, Tom Cruise's character heads on a mission to save the world's unicorns. There's also a character called The Lord of Darkness, so we'll let you assume just how trite it is on your own. The only good things on display here are the makeup, and, at the time Legend came out, the special effects.
23. Vanilla Sky (2001)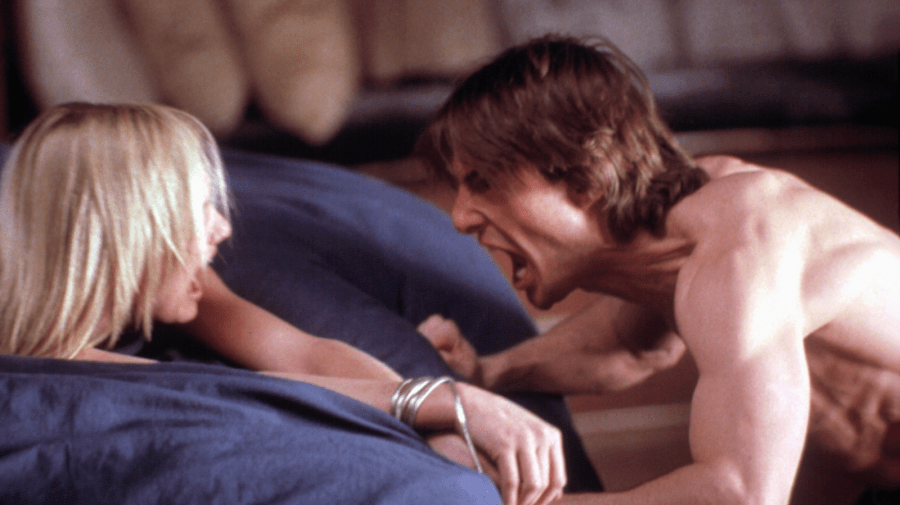 Starring big-name actors like Tom Cruise, Penélope Cruz, Cameron Diaz and Kurt Russell, Vanilla Sky seems like it should be a winner based on its ensemble cast alone. However, the incoherent conclusion and Cruise's egocentric character made this unlucky remake of the Spanish movie Abre Los Ojos (Open Your Eyes), which came out just four or so years earlier, hard to watch.
22. Far and Away (1992)
Coming out on the heels of blockbusters like Top Gun and critically acclaimed movies like Rain Man — that one earned Cruise his Oscar — Far and Away was a pretty far cry from Cruise's good fare. The story of Irish immigrants hoping to make it to America, the movie co-stars Cruise's then-wife, Oscar winner Nicole Kidman. But even the movie star appeal couldn't help Far and Away make back its budget.
21. Mission: Impossible II (2000)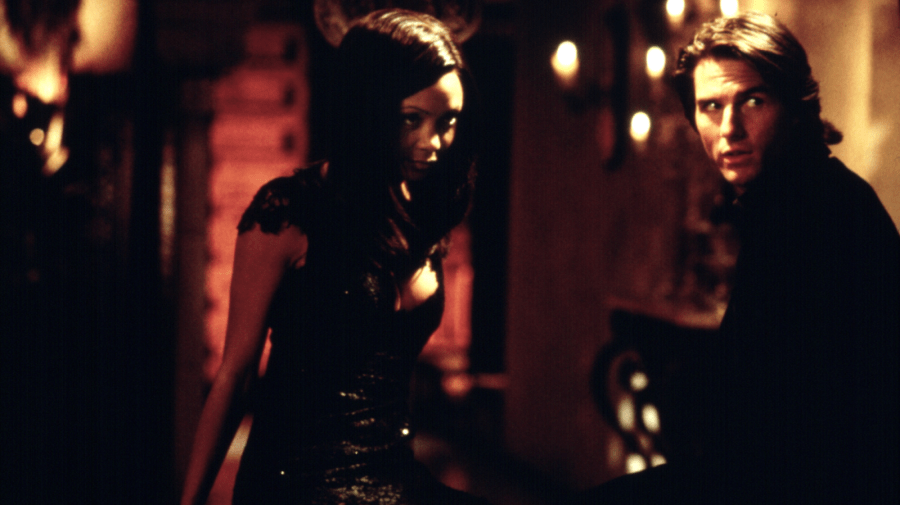 One of the least impressive Mission: Impossible films, this one sees Ethan Hunt (Tom Cruise) being sent to Sydney alongside Nyah Hall (Thandiwe Newton) to save the world from a genetically modified disease known as "Chimera". Although the action scenes are solid, it's not as fresh or fun as other Cruise action flicks.
20. Jack Reacher: Never Go Back (2016)
While the first Jack Reacher was a pretty compelling movie full of fun, adrenaline-pumping action sequences, the sequel was pretty lukewarm — at best. In Tom Cruise movies of this ilk, the star is pretty dependable, but the movie itself lacked excitement, making it something we'll Never Go Back to again.
19. Oblivion (2013)
The sci-fi drama Oblivion was another pretty unfortunate attempt for Cruise to find his footing again in the 2010s. Predictable with painfully long scenes, this Tom Cruise movie is watchable — it co-stars the likes of Morgan Freeman and Nikolaj Coster-Waldau (Game of Thrones), after all — but the most memorable part of it is the M83 soundtrack.
18. Valkyrie (2008)
Set in 1944, Valkyrie dramatizes German officers' attempt to assassinate Hitler. There's definitely some potential in the premise. Sure, Inglourious Basterds (2009) was more of a comedic take — and it had the added benefit of centering Jewish characters as the heroes — but its success shows there could've been something going for this historical thriller. Instead, it's pretty unremarkable and the performances are bland.
17. Knight and Day (2010)
With co-stars like Oscar winner Viola Davis, Paul Dano, Cameron Diaz and Peter Sarsgaard, you'd think this Tom Cruise outing would be better than it is — and yet… It's pretty clear Cruise and Diaz shouldn't team up on screen again, we'd say.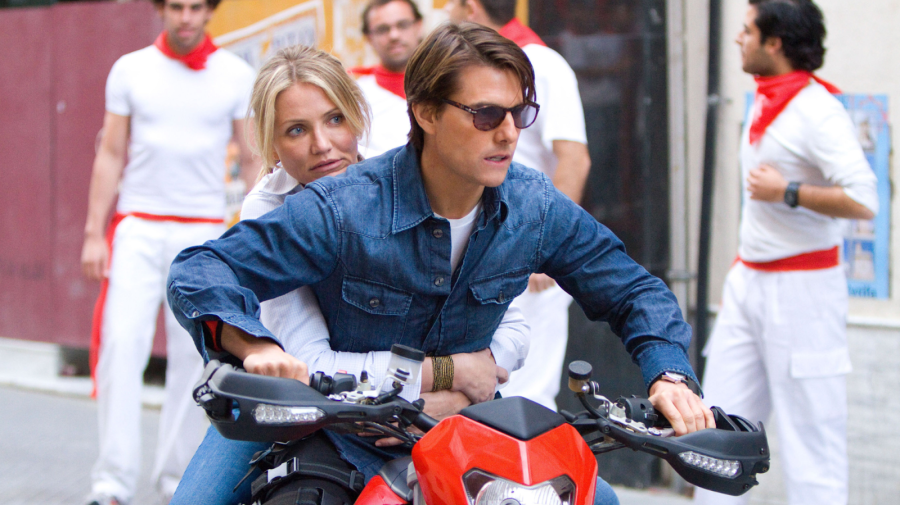 Yes, they have some real charm and chemistry — and that's why this isn't lower on the list — but this action-comedy movie feels like an international adventure (with a reluctant sidekick) that you've seen before.
16. Interview with the Vampire (1994)
The cast of Interview with the Vampire, which is based on the acclaimed Anne Rice novel of the same name, seems like a '90s dream come true. You've not only got Tom Cruise, but Brad Pitt, Antonio Banderas and a young Kirsten Dunst. While this one is certainly something you can throw on, the actual casting choices are strange.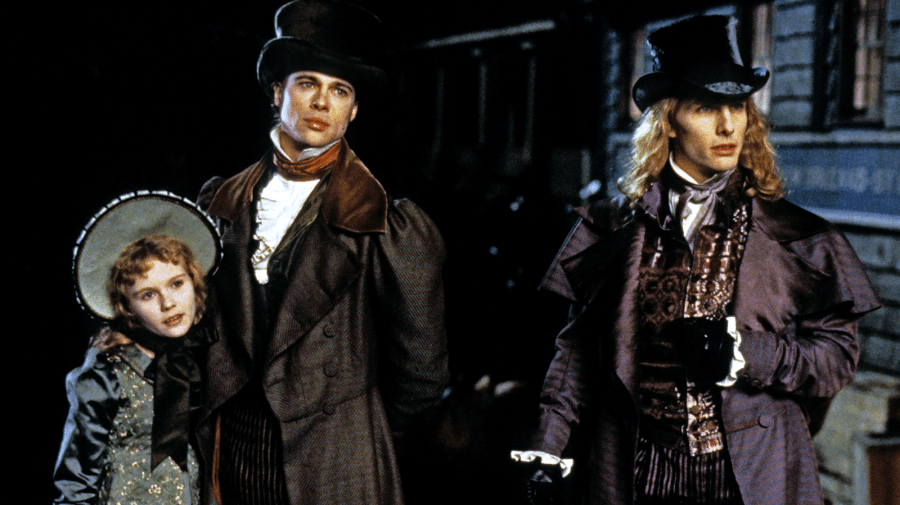 "The Tom Cruise casting is so bizarre, it's almost impossible to imagine how it's going to work," Rice said in an interview with Movieline ahead of the film's release. Although Rice would go on to praise Cruise and the film — even though she wanted Pitt and Cruise to swap roles — this is kind of a love-it-or-hate-it adaptation for book loyalists, making it the best of the worst for us.
The 15 Best Tom Cruise Movies
15. American Made (2017)
Barry Seal, a pilot who's hired by the CIA, finds himself in charge of one of the greatest secret operations in U.S. history. That's the premise behind American Made, a surprisingly watchable film that brings with it a kind of mile-a-minute verve.
Not to mention, Cruise gets to showcase a kind of charisma and levity here that he hadn't in awhile, given the laundry list of Jack Reacher and Mission: Impossible fare he was making at the time.
14. The Color of Money (1986)
Although Top Gun was the hit of the year in 1986, The Color of Money still stood out from the pack thanks to incredible performances from Cruise and Paul Newman, who finally nabbed an Oscar for his work. While audiences weren't totally in love with the movie, critics had other thoughts, calling the Martin Scorsese film a "joy" to watch.
13. Top Gun (1986)
Despite receiving mixed feedback from critics — believe it or not, this classic has a rotten score from critics on the Tomatometer — Top Gun grossed a stunning $357 million globally against its production budget of $15 million.
And decades after its debut, Top Gun's incredible aerial footage, stellar cast and killer soundtrack help it more than hold up. If someone asks you to name a Tom Cruise movie, odds are you'll say this one.
12. Magnolia (1999)
This epic drama depicts multiple characters' stories as they search for love, meaning and forgiveness. In Magnolia, Tom Cruise undoubtedly gives us one of the best performances of his career.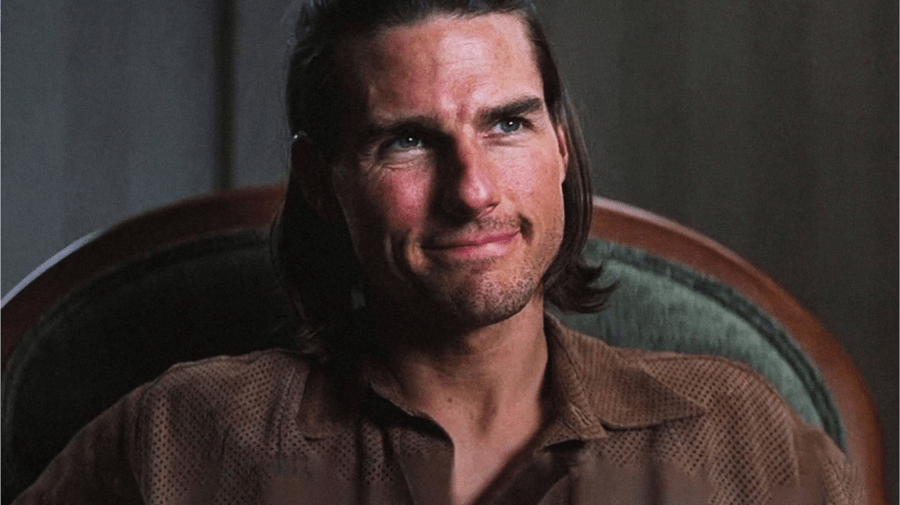 And while the film is ambitious and winding, it stays captivating thanks to the great cast — Julianne Moore, John C. Reilly and Philip Seymour Hoffman, to name a few — and some genuinely compelling threads.
11. Collateral (2004)
A dark thriller, Collateral stars Tom Cruise, Jamie Foxx, Jada Pinkett Smith and Mark Ruffalo — and if that doesn't convince you to watch it, maybe the premise will. The movie tells the story of a cab driver and a contract killer; the driver, Max (Foxx), realizes he's been driving a hitman, Vincent (Cruise), from target to target.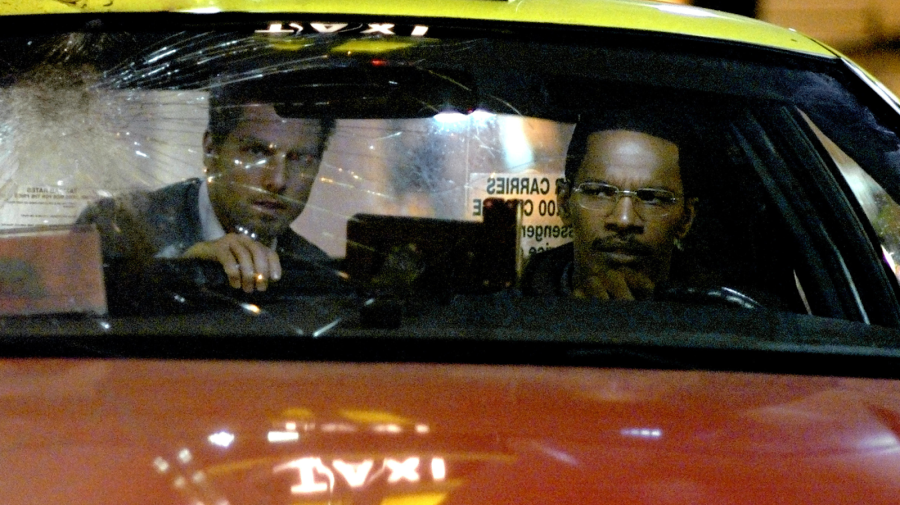 Will Max be able to stop Vincent from killing off the last witness on his list? And, more importantly, can he do so without adding his name to Vincent's kill list? Full of excitement, this stylish modern noir is a must-watch.
10. The Outsiders (1983)
One of Cruise's first feature films, The Outsiders is an adaptation of S.E. Hinton's coming-of-age novel of the same name. While it wasn't as initially as successful as director Francis Ford Coppola had hoped, The Outsiders has since gained a cult following. While Cruise's role is smaller here, he's part of a truly stellar cast — Patrick Swayze, Rob Lowe, Emilio Estevez, Matt Dillion, just to name a few — and we still think about that iconic backflip.
9. Mission: Impossible — Rogue Nation (2015)
Were you waiting for one of the Mission: Impossible films to pop up? While the original is certainly a good film, some of the more recent entries in the series raise the stakes to a new level. Rogue Nation is a thrilling adventure, anchored not just by Tom Cruise, but by the brilliant Rebecca Ferguson. There are some unforeseen plot twists here and there, and it's anything but traditional when it comes to the onscreen romance.
8. Jerry Maguire (1996)
It's no secret that we're big fans of Jerry Maguire here. It's even made our list of the 20 greatest football movies of all time. Here, Cruise plays the titular character — a sports agent whose client is Cuba Gooding Jr.'s Rod Tidwell, an NFL wide receiver.
But this isn't a one-note film; it's also a rom-com of sorts, and the chemistry between Cruise and Renee Zellwegger is fun to watch. From iconic lines like "You had me at hello" to "Show me the money!", Jerry Maguire might also be the most quotable film on this list.
7. Eyes Wide Shut (1999)
Directed by Stanley Kubrick — and the last movie of his impressive career — Eyes Wide Shut has been categorized as an erotic thriller, but it also has some Lynchian elements that keep us revisiting this one time and again. Here, Cruise plays a doctor who gets into an argument with his wife (Nicole Kidman — the two leads were still together in real life while filming) about fidelity.
After Nicole's character admits to having some unfulfilled desires, Cruise's character leaves, having a string of decidedly surreal (and at times cult-y) sexual encounters. Eyes Wide Shut remains a must-watch film for the ways it dissects the connection between anonymity and sex — and the way that we can still be strangers to those closest to us.
6. Mission: Impossible—Fallout (2018)
With an impressive 97% on Rotten Tomatoes, Mission: Impossible — Fallout is definitely the best Mission: Impossible movie. With its stunning visuals, incredible action sequences, and solid performances, the film — and director Christopher McQuarrie — managed to top previous installments. This is, hands down, one of the greatest action movies of all time.
And while we won't be adding yet another Mission: Impossible to our list here, we will give a shout out to the formidable Ghost Protocol (2011).
5. Edge of Tomorrow (2014)
Edge of Tomorrow — which boasts a telling tagline: Live. Die. Repeat. — is an original, pulse-pounding narrative about a soldier who's trying to save the Earth from an alien invasion. After dying rather quickly within the first moments of the film, Cruise's Major William Cage realizes he's stuck in a time loop.
Although he dies only to be revived every time the brutal fight takes place, he's also getting stronger each time. Co-starring Emily Blunt, Edge of Tomorrow is a dynamic sci-fi adventure that's as compelling as it is inventive.
4. A Few Good Men (1992)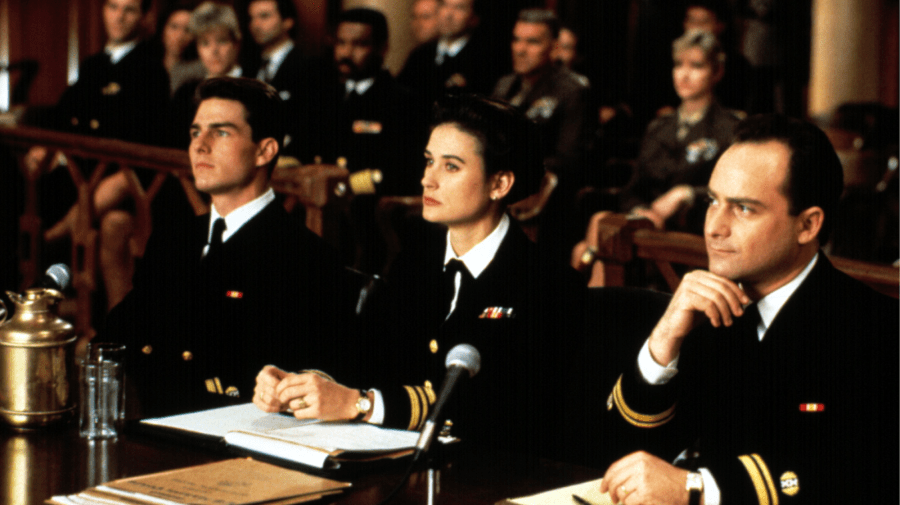 This traditional courtroom drama is straightforward in concept: a few good people do the right thing, putting morals over profits. Full of memorable lines and career-high performances from Cruise, Jack Nicholson and Demi Moore, A Few Good Men is a classic — and one of the best Tom Cruise movies around.
3. Risky Business (1983)
When his parents take off for a few days, high school student Joel Goodsen (Cruise) is, naturally, looking to have some fun. As you'd expect, things quickly get out of hand. One of Cruise's best early performances, Risky Business helped lay the groundwork for an incredibly successful (and long) career. Not to mention, it gave us this iconic dance scene.
2. Minority Report (2002)
Minority Report isn't just one of Tom Cruise's best movies, it's one of the best films of all time. Directed by Steven Spielberg, it tells the story of an officer who's accused of a murder he hasn't yet committed.
A mystery-thriller film with all the sci-fi inventiveness you'd expect from a Philip K. Dick adaptation, this meditation on free will versus determinism is well worth your time.
1. Top Gun: Maverick (2022)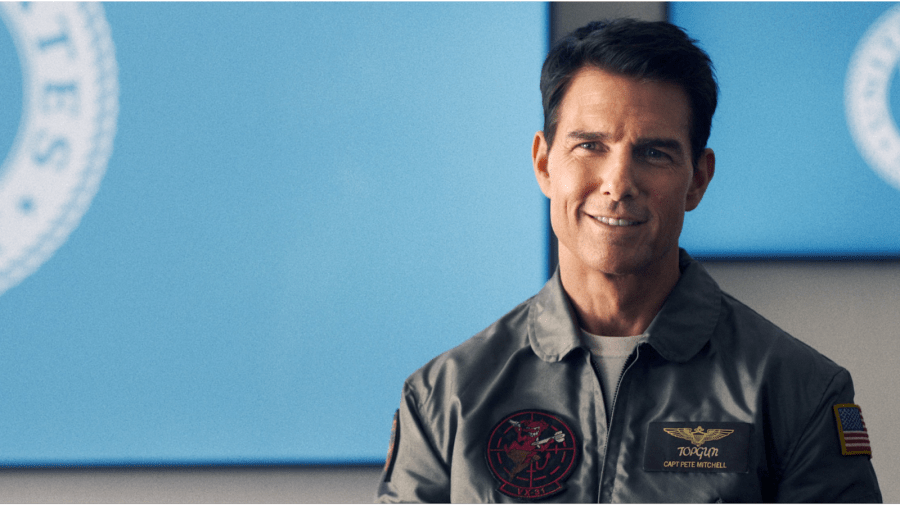 We couldn't dedicate the first spot on this list to any other movie but Top Gun: Maverick. While it's easy to give a nostalgia vote to the top spots on similar lists of actor's greatest films, Maverick kind of has the best of both worlds: it's a throwback, but it's also fresh.
The aerial tricks are epic. The adrenaline boost you'll feel watching it is unparalleled. Without a doubt, Top Gun: Maverick top-tier when it comes to Tom Cruise movies.
Tom Cruise Movies That Get an Honorable Mention
Both of these films undeniably shaped Tom Cruise's career, but it's difficult for us to rank them given the way certain characters are portrayed. In both instances, there's ableism, and both movies likely perpetuate harm by helping to shape society's views of disability and autism.
Rain Man (1988) and Born on the Fourth of July (1989)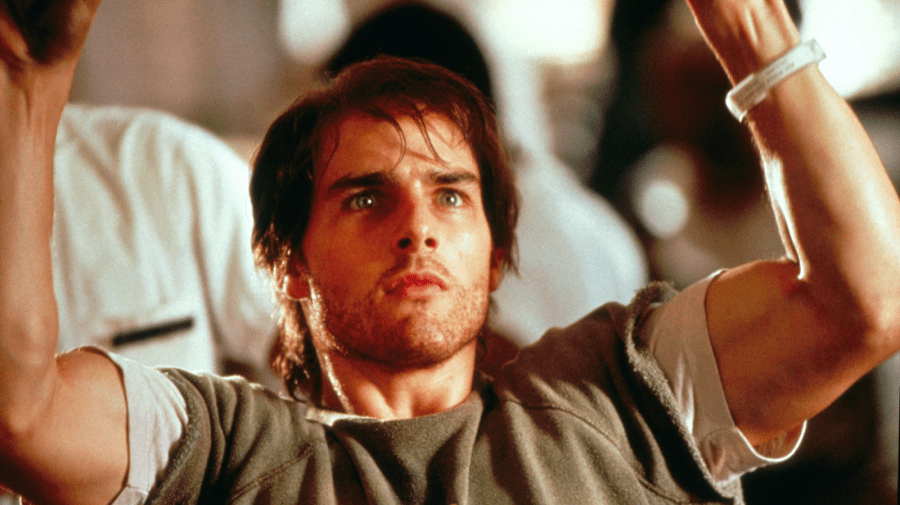 Born on the Fourth of July is a movie that's hard to critique; it's based on someone's lived experiences, after all. At the same time, it deals with internalized ableism in a way that's not really given too nuanced a look. Directed by Oliver Stone (Platoon), the film tells the story of Ron Kovic, a soldier eager to fight in the Vietnam War and who becomes paralyzed from the waist down as a result of the fighting.
Often described by critics as an exploration of what it means to have one's "manhood taken away", there's no denying the inherently ableist stance there. While a character experiencing internalized ableism should certainly have their story told on screen, this one doesn't seem to realize the harm it's feeding into. Not to mention, having an able-bodied actor playing the lead role in a film about a disabled character isn't great.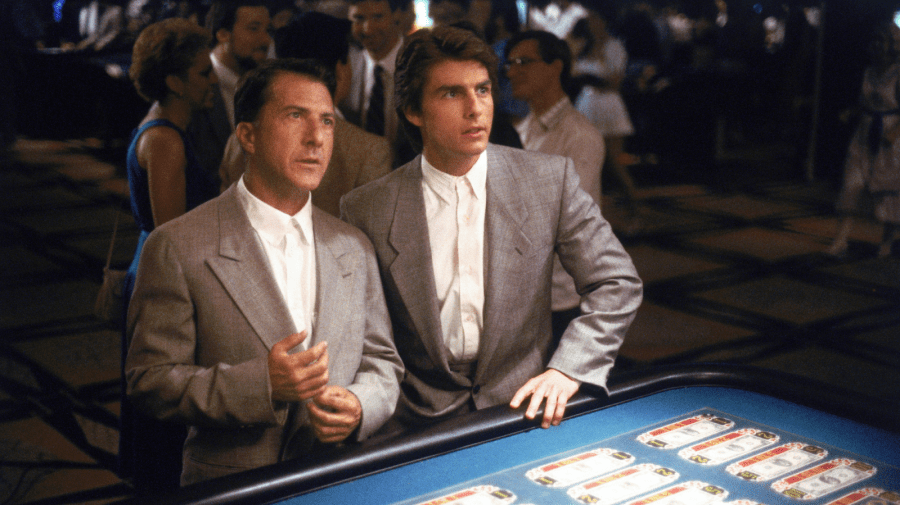 On a similar note, we have Rain Man, the 1988 Oscar-winning film that stars Cruise and Dustin Hoffman as estranged brothers. Hoffman's character marks one of the first on-screen depictions of an autistic person. "Released [over] 30 years ago… Rain Man begins when self-centered hustler Charlie Babbitt (Cruise) discovers he has an older brother, Raymond (Hoffman) — an autistic savant who has inherited all of their father's $3 million fortune," The Guardian notes of the movie's plot.
As you might imagine, Rain Man — which did well at the box office, won Oscars and became a widely discussed pop cultural reference — has an aftermath that's damaging to autism awareness. It may not portray the autistic character in a "bad" light, but it certainly reiterated harmful stereotypes, shaping how generations see autistic people. Again, Cruise might give a notable performance here, but the movie's legacy remains complicated.