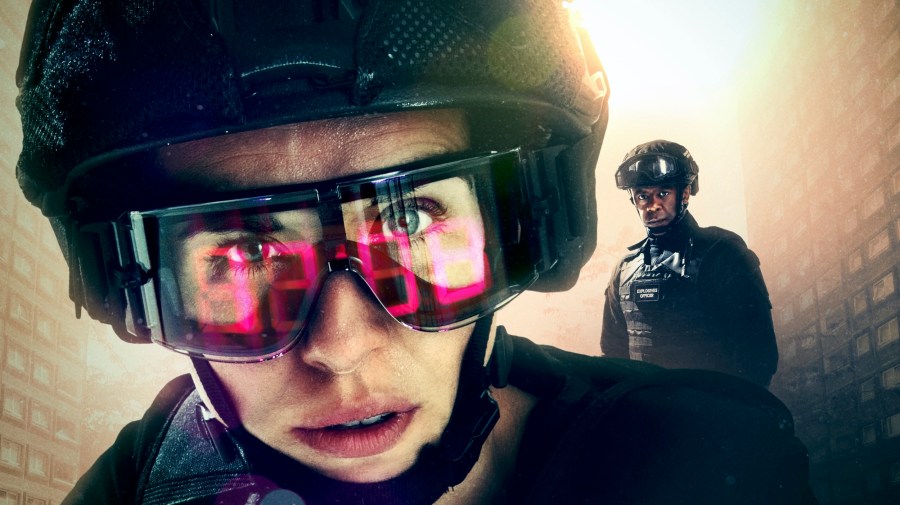 Rating: 6/10
I took advantage of the adrenaline-fueled and explosive Trigger Point — its hour-long six episodes stream on July 8 on Peacock — to appease my pup during the Fourth of July fireworks. I watched the nail-biting show with the volume blasting, trying to neutralize the sounds of many pyrotechnics bursting just outside. And I almost managed to keep my doggie calm — Trigger Point is not exactly a quiet show.
Created and written by Daniel Brierley, this British action thriller premiered earlier in the year in the UK on ITV — becoming the network's biggest 2022 drama so far — and it has already been renewed for a second season. But its success shouldn't come as a surprise.
Trigger Point is executive produced by Jed Mercurio — the name behind Netflix's Bodyguard and BBC's Line of Duty, two highly addictive crime dramas — and it stars Line of Duty's Vicky McClure. She plays Lana Washington, an Afghan war veteran and experienced explosives officer, a.k.a. Expo, working in London's bomb squad.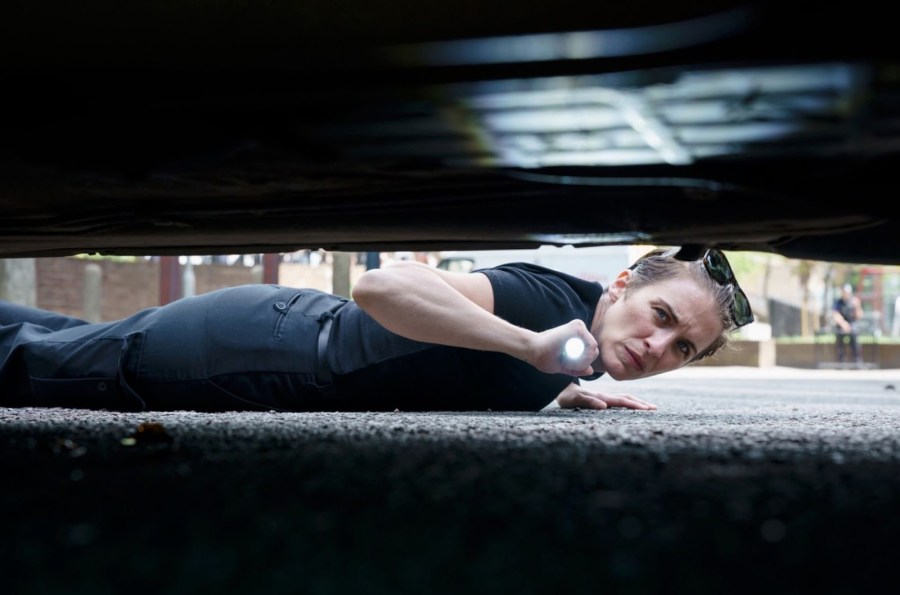 Lana stops at nothing to get the job done and ensures the show's many potentially lethal devices are neutralized. The series kicks off in media res with Lana aboard a police vehicle that's speeding through London's roads and tunnels. They're en route to an apartment complex after receiving a bomb threat.
Lana is joined by her Expo colleague and fellow war veteran Joel Nutkins (Adrian Lester). "Why have I chosen a job where I spend so much time on my knees?" he tells her while they sweep an apartment for possible detonating devices. Before you even have time to ask yourself what exactly happened or how they got there, they'll be on a race against time to disable a bomb.
The Line of Duty Formula
That's the thing with the winning Mercurio formula. Things happen first — a lot of things, bad things. From the beginning, you can't help but feel that someone is going to die. And, in true Line of Duty fashion, people die and you don't necessarily see it coming. Only then do you get an explanation of what took place.
As a viewer, you have the feeling that you're always a couple of steps behind, trying to catch up with whatever lines of dialogue the characters are throwing at you, whatever they're trying to do to contain the looming danger. There are almost no pauses. The bits of personal life characters have happen mostly on the job or around it. Lana, and the viewer, are propelled from one terrible situation to another. Her personal life unravels, all while she confronts a sophisticated bomber who poses a serious threat to civilian lives.
Watching Lana, you get a glimpse of the level of stress a person in her line of work faces. "Maybe you don't need to keep taking chances," her dad (Kevin Eldon) tells her after tragedy strikes. "I'm not taking chances, dad. It's my job and I'm f*cking good at it," she tells him.
And yes, Mercurio-produced shows feature protagonists who tend to be workaholics — they're highly-trained professionals working in some sort of law-enforcement service — with solid work ethics and the ability to go days without sleep. They're also all exceptionally talented.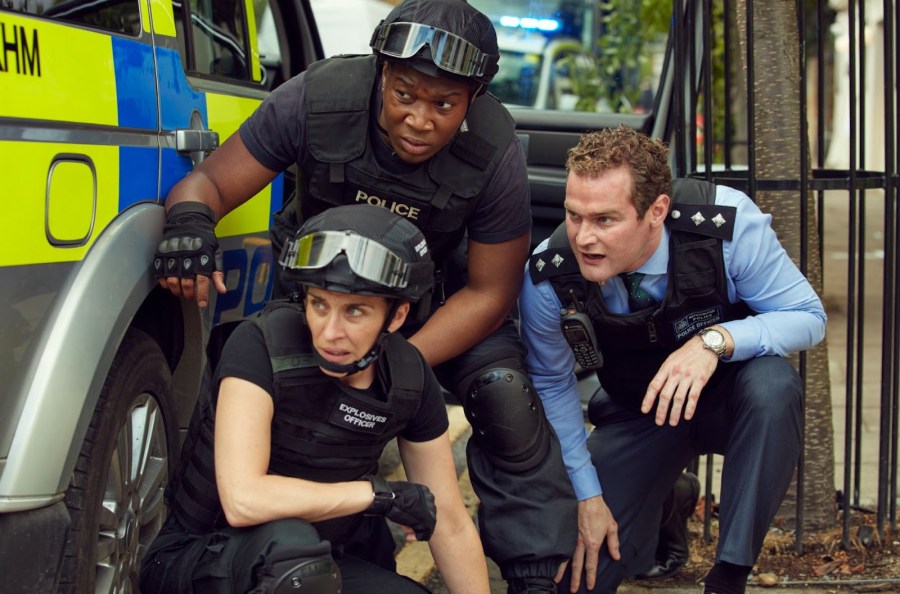 Besides this dependable and gripping storytelling structure, which serves one bit of adrenaline-fueled sequence after the other with just the right hint of romance and personal melodrama in between, the key to Trigger Point's success is McClure's Lana. When you first see her it's hard not to think about Kate Fleming in Line of Duty and compare both of McClure's characters. But you'll soon forget about the Anti-Corruption Unit's detective. McClure manages to create a distinct character here. She's a more magnetic, more charismatic, more active type of police officer.
Clad with the Expo's all-black uniform of t-shirt, cargo pants and boots, Lana won't flinch at lying on the floor or taking the place of a malfunctioning bomb-defusing robot. She's physical in a way Kate never needed to be in Line of Duty. We're also privy to more information about Lana's life outside of work in just six episodes of Trigger Point than we were to Kate's personal narrative across all six seasons of Line of Duty.
This show wouldn't work without McClure and falls squarely on her shoulders but there's also a solid supporting cast of actors who you've probably seen popping up here and there in other British shows. Kerry Godliman (After Life) plays a chemist and explosives expert; Eric Shango is Lana's right hand; Manjinder Virk (Midsomer Murders) and Mark Stanley (Sanditon) are two DIs (Detective Inspector); Nadine Marshall (Paddington 2) leads the bombing investigations from London's police headquarters; and Warren Brown (Luther) plays a mechanic who likes Dalmatians.
As with Line of Duty's first seasons, this show could probably improve in subsequent — and perhaps less excessive — installments. But even if I felt it had some flaws, I would still have binged it, regardless of the need to distract my distressed pup.