Miss traveling? We get you. Fortunately, there are ways of transporting yourself to a different country that don't require getting onto a crammed 10-hour flight — or paying for it. We're proposing a tour of some European cities from the comfort of your home while watching these recent TV shows.
Granted, you won't get to sit on a terrace while sipping a glass of chilled white wine and munching on olives and cheese. But you might imagine yourself walking through Madrid's streets with Money Heist's gang or stopping in a café to grab a croissant and coffee with Lupin's star.
Also, subtitles aren't even required with these shows — although they're always recommended. But you can always opt to watch the English-dubbed versions of these series if that suits you better.
Call My Agent! (2015–2020), Netflix
This France 2 TV show available on Netflix is mainly set in Paris, although it takes a detour around Cannes and its famed film festival during the second season. Its original French title – Dix pour cent (Ten Percent) — references the percentage film agents take from their clients' salaries.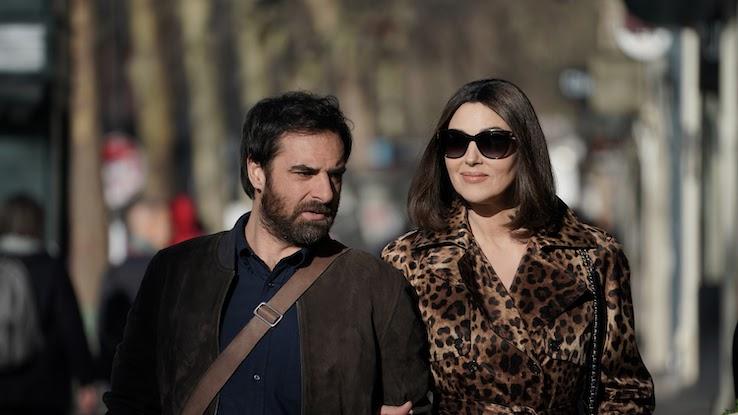 The show follows a group of top French agents navigating the competitive world of French cinema and its stars. Every episode features a real actor playing a version of themselves. Monica Bellucci, Jean Reno, Juliette Binoche and Sigourney Weaver all have cameos in the show. As do Paris' many photogenic bridges connecting both sides of the Seine and the charming streets of the 1er arrondissement.
Dark (2017–2020), Netflix
You won't be able to visit the fictional town of Winden, where this German science fiction thriller is set, and we're not sure whether you'd like to anyway. This Netflix original show tells the story of a town where teenagers tend to disappear under more-than-mysterious circumstances.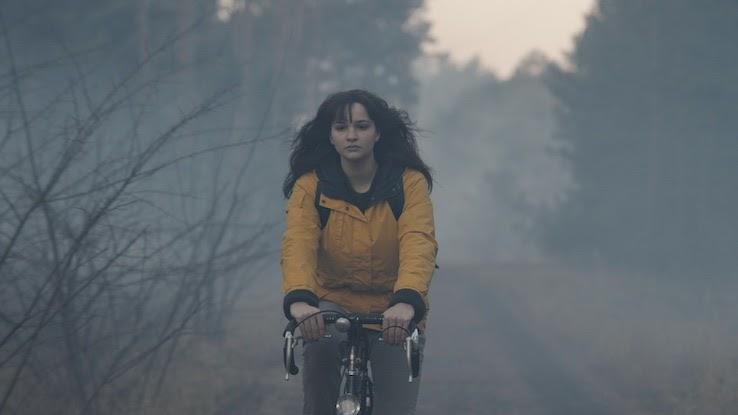 The series does a very good job of showing the viewer the look and aesthetics of this town in three different years — 1953, 1986 and 2019. And even though it prominently features a forest that looks right out of a fairytale fantasy, Dark was completely shot in and around Berlin.
Money Heist (2017– ), Netflix
This Spanish heist TV show has broken some Netflix records — its fourth part was watched by 65 million households in its first four weeks — and has become a worldwide phenomenon. But you can watch Money Heist (La casa de papel) for more than just the thrill of seeing if El Profesor (Álvaro Morte) and his band of professionally sexy thieves get to steal an insane amount of money.
The show is mainly filmed and set in Madrid but has taken more than one trip around Spanish geography, showcasing the iconic windmills of Castile-La Mancha, a Segovian chapel that sits in a natural park and a 16th-century abbey. And if that doesn't sound appealing enough, the show also features Florence's Piazza del Duomo, Thailand's Sanctuary of Truth in Pattaya and Panama's Guna Yala archipelago. How's that for traveling from your couch?
My Brilliant Friend (2018– ), HBO
This HBO and RAI adaptation of Elena Ferrante's eponymous novels is set in 1950s Naples and takes the reader throughout decades in the lives and friendship of the accomplished Lila (Gaia Girace) and unpredictable Lenù (Margherita Mazzucco).
The show is set in Naples and shot in Southern Italy, but mainly on a set located a 45-minute drive away from the city and built around a disused glass factory. Season two also features several real locations on the island of Ischia, in the Gulf of Naples and not far from the city.
The series is in Italian, but also in the Neapolitan dialect, so you're not alone in your need for subtitles.
Beforeigners (2019– ), HBO
This police-science fiction drama set in an alternative present-day Oslo imagines what would happen if the Norwegian city would have to accommodate inhabitants from past periods. Beforeigners are time migrants that appear in Oslo's bay under mysterious circumstances and are forced to learn to live in a completely new era with different societal rules.
The show comments on Europe's treatment of immigrants and makes a point in showing that, even though beforeigners are born in Norway, their time origin marks them as strangers in their native land. The show also packs a good mystery to unravel and allows the viewer to imagine how it would be to live in an apartment in Bjørvika with views of the bay.
Veneno (2020), HBO Max
Travel to 1990s Madrid with this Spanish TV show based on true events about TV personality, model, sex worker and LGBTQ+ icon La Veneno. Instead of relying heavily on prosthetics or de-aging technology, the HBO miniseries deftly employed five different performers to portray this transgender woman throughout her life.
Other than Madrid, the show captures some of the places where La Veneno lived, from her natal Adra, in Almería, to the fishing town Isleta del Moro and the city of Valencia.
Watch this show as a good reminder of the power of representation on TV.
Love & Anarchy (2020– ), Netflix
Prepare to be seduced by contemporary Stockholm with this workplace dramedy set in a Swedish publishing house. Ida Engvoll plays Sofie, a career-oriented consultant charged with the task of modernizing the place. She finds herself in a teasing game with the IT tech while rethinking some of her decisions in life.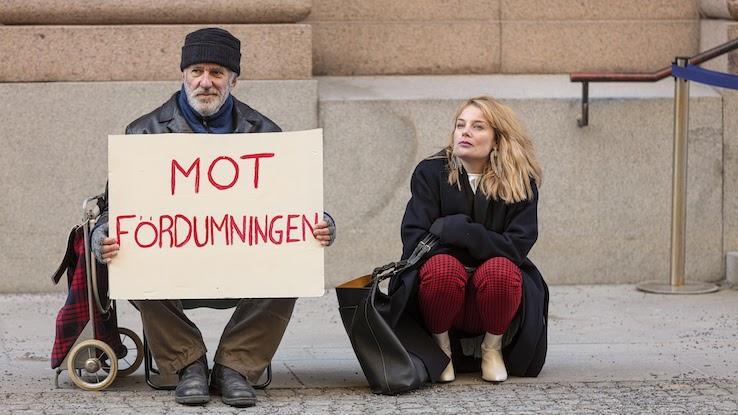 Love & Anarchy is full of offices and houses that look straight out of a commercial for Scandinavian interior design. And it has enough cringe-worthy situations to make you slightly uncomfortable — yet thoroughly entertained.
We Are Who We Are (2020), HBO
If you're not so sure about subtitles, We Are Who We Are could be a safe bet in the sense that it's mainly in English with just a few dialogues in Italian. Be warned, though; this is an auteur miniseries not easily categorized.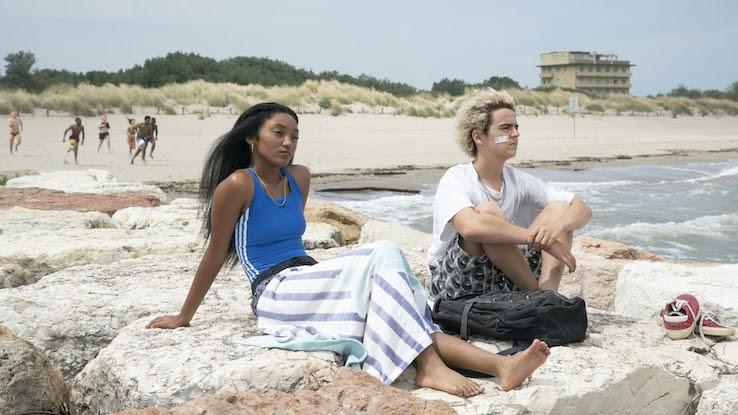 Created and directed by filmmaker Luca Guadagnino (Call Me by Your Name), We Are Who We Are stars Jack Dylan Grazer as Fraser, a teenager who arrives at the American military base in Veneto with his mothers, who both serve in the U.S. Army. This coming-of-age story explores the themes of identity, friendship and belonging.
The eight-episode miniseries was shot on location in Chioggia, near Venice, and also transports the viewer to Bologna.
Lupin (2021– ), Netflix
Let's finish where we started: in Paris. Any excuse is a good one when it comes to revisiting the French capital. And, in the case of Lupin, the Netflix original show comes with its own records broken — 70 million households watched the show during its first four weeks — and enough mystery to get you hooked.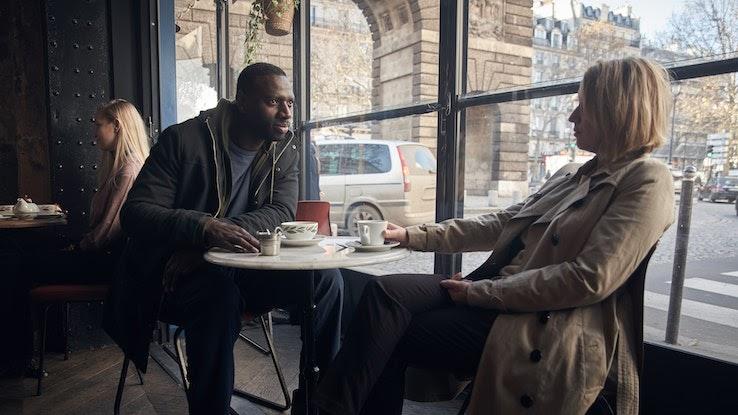 Starring Omar Sy as a gentleman thief with an almost insane literary obsession with the iconic character of Arsène Lupin, the show highlights many of Paris' landmarks and even has the time to take us on a train ride to the Normandy town of Étretat.