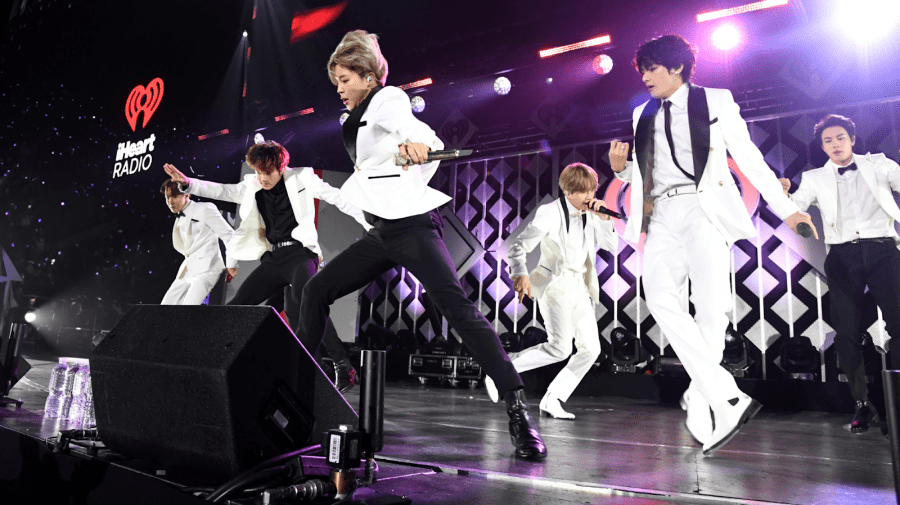 K-pop rolled into 2021, smooth like "Butter". And the "K-pop Invasion" shows no signs of slowing in 2022. Why? Because Gen 4 has more stars, better production, and hotter songs than perhaps any generation before it. If you're not in the loop, the fourth generation of K-pop groups are those that have debuted from 2018 to the present. But it isn't all about the generations, either. 
The world turned to K-pop in record-breaking droves during COVID-19-related lockdowns. When we needed entertainment, and had infinite choices and all day to make those selections, many of us chose K-pop.
As a result of this newfound popularity, pop institutions are opening their doors to top K-pop acts. This year, Lollapalooza features J-Hope of BTS as its first-ever K-pop headliner. TOMORROW X TOGETHER (TXT) is also on the card, which means this isn't a novelty or a fluke. In a sense, K-pop is 2022's answer to the British Invasion. But is this really the peak of K-pop?
K-pop: The Korean Invasion Is 2022's British Invasion
In the mid-1960's, the United States welcomed acts from the U.K., ushering in untold pop music success. Led by bands like the Beatles and The Rolling Stones, the so-called "British Invasion" served as the soundtrack to the youth counterculture movement that swept not just the U.S., but in many parts of the globe. In 2022, the British Invasion and classic rock's equivalent is the Korean Invasion and K-pop.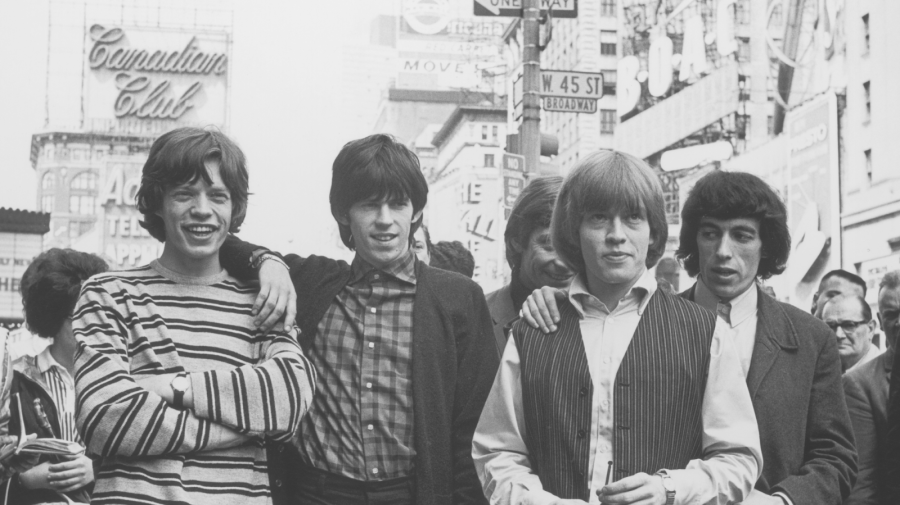 If you somehow haven't heard, BTS is the game-changing K-pop band that brought the movement's success to new heights. One of the biggest acts in the world, BTS has sold more than 32 million records worldwide. You've probably heard one of their massive hits, like "Dynamite" or "Butter", even if you aren't a fan.
But BTS has also left a mark on popular culture — there was a BTS-themed McDonald's meal; the group set records by selling out their SoFi Stadium shows in Los Angeles; and the BTS boys even went to the White House, receiving a personal invitation from President Joe Biden.
K-pop Invasion: Blackpink Helps BTS Pave the Way
We can't talk about BTS without mentioning the women who are their counterparts. K-pop isn't just boy bands, after all. Girl groups are doing just as much to bring K-pop into the mainstream in Western culture. Blackpink, the most popular K-pop group of all time — going by YouTube subscriptions, they beat out BTS' popularity — has just as many landmark achievements.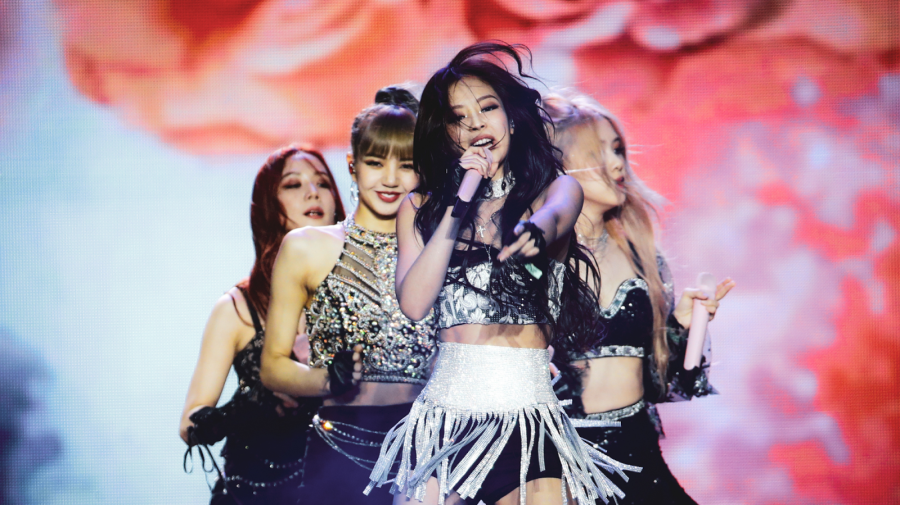 Blackpink is signed to one of the largest American record companies in the business, Interscope — BTS is signed to Columbia/Universal — which certainly eases the transition into the U.S. music scene. As of now, Blackpink has already scored Recording Industry Association of America (RIAA) platinum status with 2020's The Album. They're also the first Korean group to earn certification from the RIAA for "Ddu-du Ddu-du" as well as certification from the British Phonographic Industry (BPI) for "Kiss and Make Up".
Generation 4: The Next Level of the K-pop Invasion
Generation 4, or Gen 4, refers to the latest signing round of K-pop acts by top Korean production companies. The music industry in Korea (and elsewhere!) is excited about groups like IVE, Stray Kids, TXT, Loona, Everglow, Treasure, The Boyz and IZ*ONE — and with good reason.
The production value and creativity coming from Korean music production companies is at an all time high. The popularity of the genre has attracted the most talented front-people ever. Not to mention, American record companies are finally seeing the viability of Korean artists — that is, they can profit from K-pop's success — so all of the dominoes really are in place for the next level of the Korean Invasion. Didn't think the success could go beyond what BTS and Blackpink accomplished in Gen 3? Think again.
The Idols
The success of K-pop depends on the success of its idols. The Gen 4 idols are among the most talented performers in the world, not just Korea. For one, they have the most experience by virtue of coming up in the latest generation. For instance, Jeno from NCT Dream may be considered 4th gen, but he's been in the industry since at least Gen 2.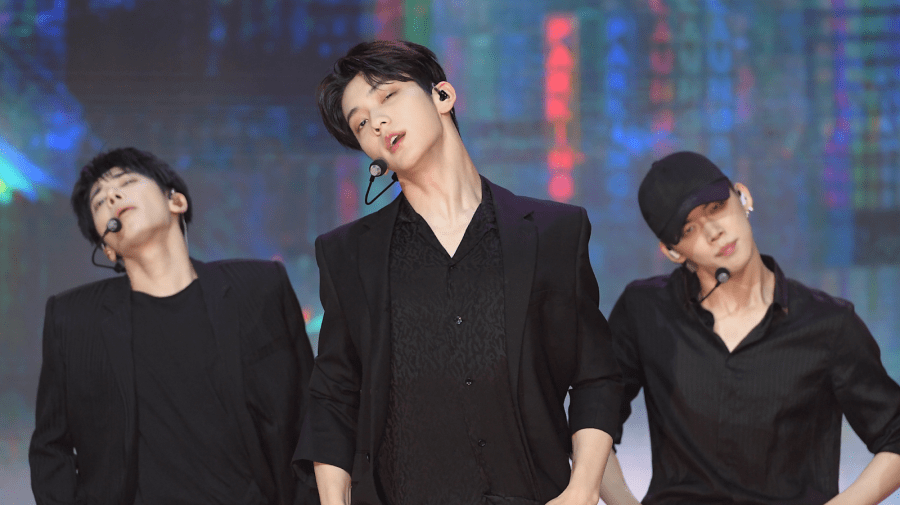 Korean music companies are also more confident in marrying their more experimental productions with pure pop, which takes Gen 4 artistry to an entirely new level. In previous generations of K-pop, the acrobatic ability of performers like Lee Juyeon may have been toned down or used only sporadically. In Gen 4, idols with wild levels of talent are allowed to put it on full display.
There's also room for different kinds of personalities. Not every idol is trying to be a super-cool James Dean-type. Instead, you get comedy, intensity, duality, sensuality (of course) as well as personalities that feel everyday and relatable. For example, Shuhua from (G)I-dle gives off motherly energy, while Asahi of Treasure is known for manhwa characteristics.
The Production Value
K-pop fans across the world are eager for next-level production. The Korean companies who back these idols don't disappoint. The success of Gen 1 through Gen 3 not only built up a taste around the world for the work of Korean performers, but these successes also built up the production budgets and commitments of big-name companies like HYBE, SM Entertainment, JYP Entertainment and YG Entertainment, among others.
Since K-pop has become a global phenomenon, Korean production companies have budgets and resources that rival similar companies all over the world. If you've wanted more elaborate shows and sequences, you're in for a treat.
These groups and their backers are putting forth productions that speak to the culture of Korea, all while drawing in references from around the world. Honestly, videos from top-tier groups look like they belong in multi-million dollar Hollywood movies.
The K-Pop Invasion Is Far From Over
We think it's safe to say that the K-pop revolution is far from over. Korean production companies, idols and fans know how to tap into this shared passion for music and build a "Dynamite" community. Clearly, the world is hungry for the best entertainment that Korean culture has to offer. Just like the British Invasion of the 1960s, the K-pop Invasion of 2022 is going to continue to change music all over the world.