Wednesday, August 31, 2022, marks the 25th anniversary of Princess Diana's death. Diana Spencer, who became the Princess of Wales by marriage in 1981, was universally beloved all over the world. Dubbed "the people's princess", Diana felt more like a person than untouchable royalty — she was a caring mother and an empathetic advocate. But being so known has its drawbacks, too.
It's widely believed that celebrity played a critical role not only in her life, but in her death, too. Diana was just 36 years old when she died from injuries sustained in a car crash in Paris, France. For some time following the 1997 crash, it was believed that the paparazzi, who were driving erratically to snap pictures of Diana and her partner, Dodi Fayed, caused the accident. In the decades that have followed, however, blame has been placed on the driver, Henri Paul, who was inebriated.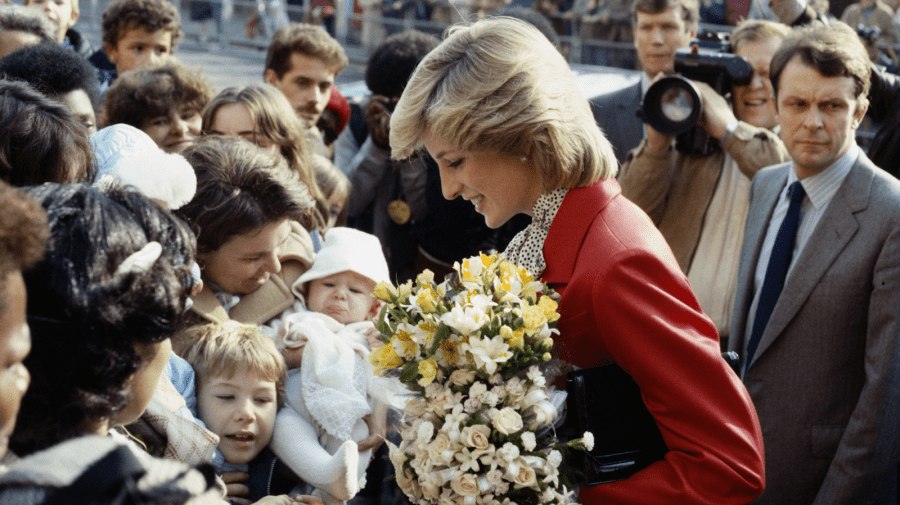 Undoubtedly, it was a tragedy. Although the royal family was criticized for their reaction — they put a rigid adherence to royal protocol above fully commemorating or mourning Diana — the public outpouring of grief was immense. Reportedly, Diana's funeral was watched by an estimated 2.5 billion people. Sir Elton John performed a rewritten version of his "Candle in the Wind" as a tribute to the late Princess of Wales; the commemorative rendition is still the best-selling chart single over two decades later.
It's hard to fully grasp why Princess Diana remains such a pop culture icon. Even now, the media jumps at any chance to bring her up. Is it the element of tragedy — not just her untimely death, but her strenuous marriage and ostracization from the royal family? Or is it really that we feel entitled in some way to celebrities' lives? We see them on our screen constantly, so, when they die, something familiar to us leaves, too.
Here, we're reflecting on Princess Diana's life, and how the burden of celebrity figures into our collective fascination with her.
Princess Diana: The Making of a Pop Culture Icon
Diana Spencer married Charles, Prince of Wales, on July 29, 1981, at just 20 years old. However, her marriage to the next in line for the throne wasn't what made her an icon — not really, anyway. While her marriage certainly granted her a platform and unmatched visibility, Diana's fashion, activism, generosity and glamor are what made her so likable, so beloved.
The couple would go on to have two children together: Prince William, Duke of Cambridge, and Prince Harry, Duke of Sussex. (The latter, of course, has left royal life behind — more on that later on.) In addition to being a mother in the spotlight, Princess Diana had a profound impact on the British monarchy as a whole, changing the public's perception of royals.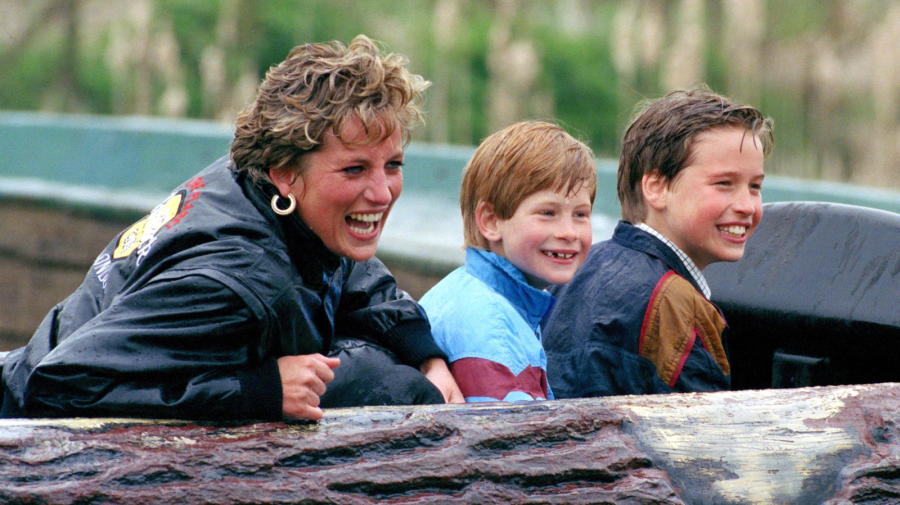 For starters, she dressed sensibly. Sure, Diana wore some stunning pieces on formal occasions, but she was often wearing practical looks — it wasn't uncommon to spot her sporting jeans and a sweatshirt while out and about with her sons. Moreover, as a public figure representing the monarchy (whether she wanted to or not), Diana felt the royals had to keep in touch with the times and with the people.
"Nothing brings me more happiness than trying to help the most vulnerable people in society," the Princess of Wales once said. One significant example? In 1987, Diana visited AIDS patients in a London hospital. At the time, this was unheard of given the misinformation, homophobia and fear-mongering surrounding the HIV/AIDS crisis. Diana was photographed shaking hands with patients — something no other prominent public figure was doing at the time.
If you've ever listened to one of Diana's public speeches, it's rather apparent just how much she believed in young people and their ability to change the world. In using her platform to support causes and spread awareness of issues that might've gone overlooked, Princess Diana cemented her place in the hearts of many. She was different, a celebrity people felt they knew — and Diana made folks feel like she knew them, too.
The Role of Celebrity in Diana's Life and Death
Following four years of separation, Prince Charles and Princess Diana divorced in 1996. "I felt I was a lamb to the slaughter," she said of her wedding day. "And I knew it." It was also a pretty open secret that Charles was having an affair with Camilla Parker Bowles, to whom he's now married. "Well," Diana told Martin Bashir in her infamous BBC interview, "there were three of us in this marriage, so it was a bit crowded." But Charles' infidelity wasn't the only issue at hand.
Regardless of Charles, Princess Diana wasn't happy being part of the monarchy in a larger sense. The spotlight was all-consuming and the paparazzi were intrusive, making it hard to shield her young children from the public eye. She admitted feeling trapped in what she called "the royal machine", telling Bashir that from the moment she walked down the aisle her "personality was taken away."
In that same landmark BBC interview with Bashir, Diana also shared her experiences living with bulimia and disordered eating. "You inflict it upon yourself because your self-esteem is at a low ebb, and you don't think you're worthy or valuable. You fill your stomach up four or five times a day — some do it more — and it gives you a feeling of comfort," she explained. "Then you're disgusted at the bloatedness of your stomach, and then you bring it all up again. And it's a repetitive pattern which is very destructive to yourself."
In the interview, Princess Diana goes on to say that her experiences with disordered eating were a "symptom" of her marriage troubles. It also became fodder for the royal family — they could say she was "unstable", because of her emotional disorder and mental illness.
But being the so-called "people's princess" might've helped her weather some of these difficult years. "In a way, by being out in public, [the people] supported me, although they weren't aware just how much healing they were giving me, and it carried me through," she said in the BBC interview.
Just a year after Diana's divorce, the fatal car crash occurred. As a result of the accident, she suffered a concussion, broken arm and chest injuries, the latter of which would result in her death after an unsuccessful two-hour operation.
According to a firefighter on the scene, Princess Diana's last words were, "My god, what has happened?" Rather than calling for assistance, the paparazzi that were in pursuit of Diana's car — and hoping to snap pictures of her with Fayed — focused solely on documenting the crash.
Princess Diana's Legacy 25 Years Later
HBO's documentary The Princess (2022) delves into the way Diana and Charles' marriage was the ultimate tabloid fodder, fueling a 24-hour news cycle that couldn't seem to stop talking about them. The Princess of Wales' celebrity status was unique. Now, over two decades since her death, the world at large is still fascinated with her.
While Diana's legacy lives on in many ways, there's no denying the connection between her treatment and what's happened with her son, Harry, and his wife, Meghan Markle. In a watershed interview with Oprah Winfrey in 2021, Meghan candidly discussed how being on the receiving end of media slander and the royal family's cruelty and racism led her to experience suicidal ideation.
Oprah's Harry and Meghan interview was, no doubt, hauntingly familiar — recalling Princess Diana's BBC interview from 26 years prior. By breaking with the royal family and choosing their family's well-being over the monarchy, Harry and Meghan are following in Diana's footsteps, in a way — and taking an even bigger, history-making step forward.
Of course, the burden of celebrity and the toll it takes extends far beyond the royal family — we're thinking of the #FreeBritney movement and the way tabloids exacerbate the struggles celebrities living with mental illness face. Hopefully, on the 25th anniversary of her passing, we can remember Diana's story and work to do better by those in the spotlight.
"[Today] is the 25th anniversary of my mother's death, and she most certainly will never be forgotten," Harry said in a recent statement. "I want it to be a day filled with memories of her incredible work and love for the way she did it."