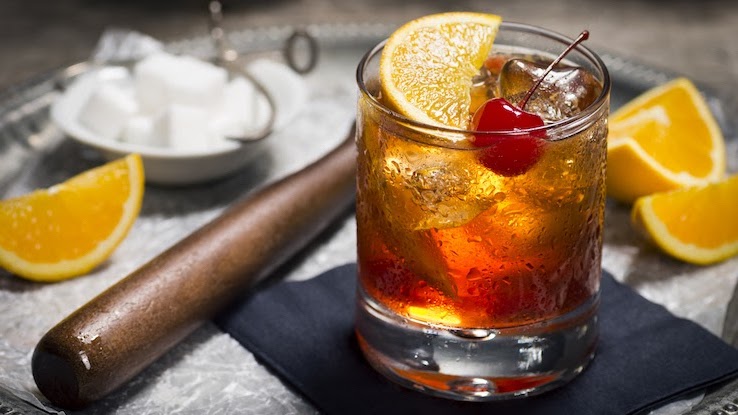 The basic old fashioned recipe is so old that no one's sure exactly who invented it. Dating back to the 1800s, it follows the classic cocktail formula of liquor, sugar and bitters — but generations of bartenders have futzed with the recipe to make it their own.
In fact, the drink was originally known as the "whiskey cocktail." It eventually got the familiar name "old fashioned" in response to all the new-fangled variations that sprang up over time.
The changes to the original have run the gamut from subtle (sugar cube vs. sugar syrup) to not so subtle (whiskey vs. a totally different liquor). Some recipes call for muddled fruit in the drink itself, while others stick to a simple orange peel garnish. And the options only get wilder from there.
But whether you're a strict traditionalist or you're looking to try something slightly more new, the old fashioned is an excellent choice for a cozy winter cocktail hour. So check out our roundup of old fashioned recipes — and keep mixing it up till you find your favorite.
Traditional Old Fashioned Recipe
Before diving into the many variations on the old fashioned, let's get to know the traditional version. Good news for the newbie home bartenders out there: It's as easy to make as it is to drink. The base is either bourbon or rye (or a mix of the two) depending on your preference. Go with bourbon for a sweeter taste and rye for a bit more of a kick.
Simply Recipes has a nice basic old fashioned recipe that works with either bourbon or rye. You can use the traditional Angostura bitters here, or sub in different bitters of your choice. For the garnish, use orange peel and a maraschino cherry — opt for Luxardo cherries for a classier look and taste than the bright red ones you'd use on an ice cream sundae.
Maple Bacon Old Fashioned
We're kicking off the variations with that most decadent of cocktail ingredients: bacon. This version requires a bit of preparation — you'll have to infuse the bourbon with bacon fat in advance. But if you enjoy a salty, savory taste along with your liquor, the payoff is worth it.
Check out this Southern Kitchen recipe for all the details. With maple syrup to provide the sweetness and a strip of delicious bacon as a garnish, you could almost confuse this cocktail for a breakfast food. (Almost.)
Rum Old Fashioned
Next up, we leave the traditional whiskey old fashioned behind and try out some alternative spirits. This rum old fashioned recipe from Liquor.com is a good way to dip a toe into old fashioned variations. After all, rum isn't too far removed — it's still in the dark liquor family.
For this tasty version, you'll need dark rum, Angostura and orange bitters, demerara syrup and allspice dram (a rum-based liqueur made with allspice berries). Garnish with a simple orange twist and serve.
Brandy Old Fashioned
If you've spent any time in Wisconsin, the brandy old fashioned may be the version you know best. (In fact, it's also called the "Wisconsin old fashioned.") This variation is definitely on the sugary side, with maraschino cherry juice sometimes included in the mix. So it's best for those who like a sweeter, less spirit-heavy cocktail.
Try this brandy-based recipe from Taste of Home. You'll need brandy, bitters, maraschino cherries, and small amounts of orange juice and lemon-lime soda. This one is sure to satisfy your sweet tooth!
Absinthe Old Fashioned
If you want a cocktail that looks and tastes a bit fancier, opt for the absinthe old fashioned. Absinthe turns a pleasant milky color when you mix it with ice. And the Peychaud's bitters in this absinthe old fashioned recipe from Bevvy (credited to bartender Doug Petry) lend it a pretty red tinge.
This recipe also calls for simple syrup and St. Germain elderflower liqueur, which adds a pleasant floral note. Rather than mixing in the Peychaud's bitters, you float a few dashes on top just before serving.
Normandie Old Fashioned
The Normandie old fashioned gets its name from the Normandie Club in Los Angeles, where bartenders Devon Tarby and Alex Day first mixed it into being. This recipe from Liquor.com calls for coconut-infused bourbon, apple brandy, spiced almond syrup and a garnish of dried apple slice.
The Normandie makes an impressive choice for entertaining. You'll need to leave about two hours for the infusion step, to get all that great toasted coconut flavor into the bourbon. But that extra effort gets you a delicious and unique old fashioned variation that your guests won't soon forget.
Oaxaca Old Fashioned
Even true tequila die-hards are invited to the old fashioned party. You may think of tequila as more of a summer cocktail centerpiece, but this tasty recipe from the New York Times (created by bartender Phil Ward) would hit the spot in any season.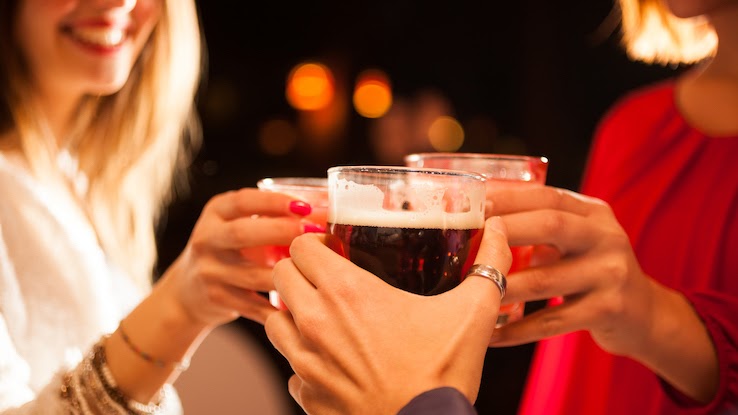 You'll need reposado tequila, mezcal, Angostura bitters and agave nectar for the sweetener. The garnish calls for a flamed orange twist — you'll squeeze a sliver of orange peel over a lit match to heat the orange oil as it falls into the drink. And you'll look pretty fancy while doing it!
Old Fashioned Spritzer
Not everyone is a fan of strong drinks, even in the coldest months. If you love the taste of an old fashioned, but you want a slightly lighter option, try making it into a spritzer! Check out this recipe from the Rachel Ray Show for an easy way to lighten up your old fashioned.
Depending on how strong you want your drink, you can add as much or as little club soda as you like. Seltzer works too! And both can help you stay slightly more hydrated while enjoying your boozy beverage.
And if you're looking for a drink that ditches the alcohol completely, try these winter-friendly mocktail recipes instead.