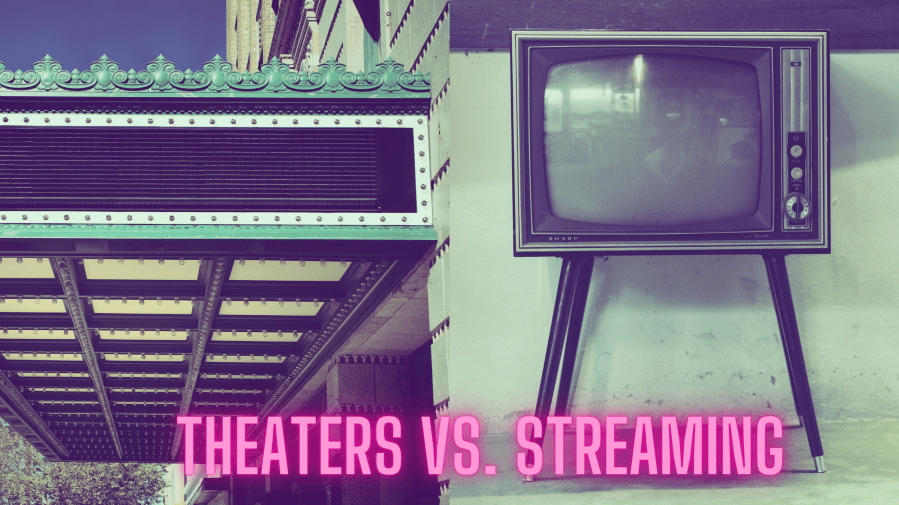 I think I've aged around 20 years thanks to the pandemic — spiritually speaking — but between the long walks around the neighborhood, the Saturday nights always in and the many afternoons spent reading murder mysteries, I'm a model retiree who happens to have a full-time job. Before everything went sideways I used to go to the movies about once a week, sometimes more depending on press screenings and the calendar of releases. There were also weekly dinners out and frequent goings to theater plays, concerts and museums. But let's not get distracted by my sad, currently nonexistent social life.
During the past almost two years, I've gotten used to the comfort of watching movies from home, be it for professional purposes because I need to review them or just as a perfectly good way of spending a Saturday evening. There's something alluring about not having to commute to a crowded theater, not having to hassle with parking or with public transportation, and just sitting — or lying — on the couch at home, blanket on my knees, a soothing mug of rooibos tea in my hand and the doggie not far away. I know, I'm a picture-perfect retiree.
It's not like I haven't been to the movies at all during this time; I wrote about how much I enjoyed A Quiet Place II in part because it was my first movie in a theater in more than 14 months. Although, the fact that John Krasinski made his film one hour and 37 minutes long and I could be home early also contributed to my enjoyment. I don't particularly appreciate long movies, especially if they keep me out of the house after my 9:30 p.m. bedtime.
I should add that I'm still a bit reluctant to resume indoor activities due to the ongoing pandemic. Even more so because I live in a part of the country that's once again a hot spot and the Omicron variant is even more transmissible than the previous ones. For the most part, I've preferred to limit my moviegoing to press screenings that rarely are full and where people are almost never unmasked for the purpose of consuming popcorn. I know I'm not the only one still cautious. I overheard one of my critic colleagues saying "I just don't want to be too close to anybody" when choosing where to sit for the viewing of The Eyes of Tammy Faye. I too was sitting as far away from everyone as possible.
When talking about my experience covering and being a voter during awards season, I've mentioned how I don't share the opinion that, as movie critics, we should be forced to go back to the theater to do our jobs. Virtual festivals and screeners mean more access for professionals and, with that, more diversity in criticism.
Critics have been divided about this though. Some of them resumed their professional activities by attending fall movie festivals like Toronto and New York in person. Others, like myself, preferred to "join" TIFF and NYFF's virtual options — although, unlike in 2020, most marquee titles weren't available for streaming even for the accredited festival press. The industry is eager to go back to normal, but the surge in cases and hospitalizations in late December and early January forced the organizers of the 2022 Sundance Film Festival to go the virtual route once again this year.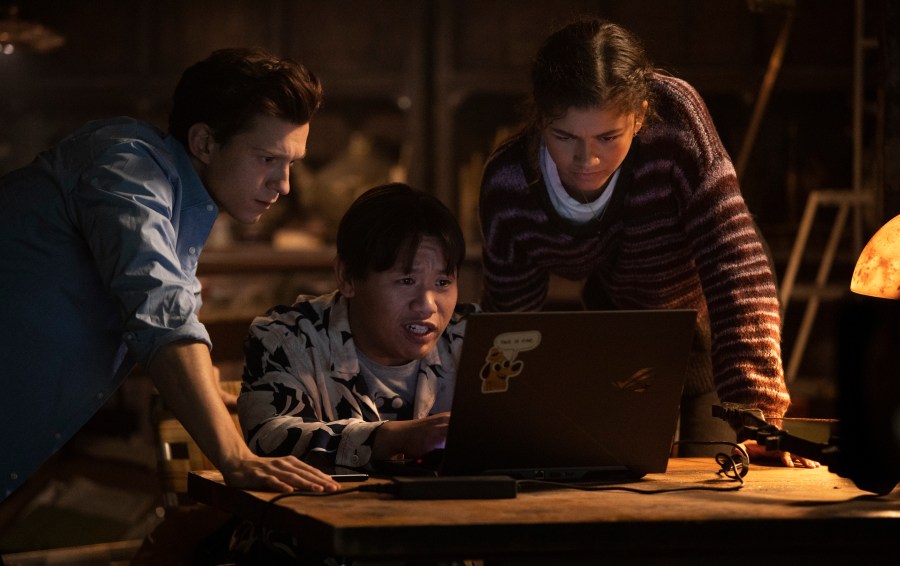 I'm perfectly aware that the idea of watching a movie at home is not exactly new. Before Netflix started releasing at least one new film per week we had iTunes rentals, and before that there were DVDs and VHS tapes. But we're at a point now where streaming technology paired with bigger and higher-quality TV sets, plus the pandemic, has made it possible for certain movies to be simultaneously released in theaters and at home at the same time. When that happens, the cinematic experience a movie captures really needs to shine for it to justify the extra inconvenience (and expense) that represents going to the theater. Dune or The Matrix: Resurrections call for the big movie theater outing, but something like Don't Look Up makes for the perfect date night in.
Not everyone seems as eager to stay home like me, though. The antihero sequel Venom: Let There Be Carnage, which opened exclusively in theaters on October 1, amassed $100 million at the domestic box office during its first five days of release, hinting at the appetite that part of the audience has for these big spectacle movies. Spider-Man: No Way Home smashed all the records, becoming the fourth-highest-grossing film of all time at the domestic box office and the sixth worldwide. The Tom Holland–starring vehicle has earned an impressive $1.69 billion worldwide so far.
I realize even if I'm still a bit young for retirement, my age is a contributing factor as to why I don't feel so compelled to leave the house on a Friday night. Especially when the type of grownup indie films I tend to enjoy are so easily available on streaming platforms, which could be a problem for art-house cinemas.
"The art-house audience is more mature, and that demographic has so far not been eager to return to cinemas," explained distributor Richard Abramovitz in an article for The New York Times, adding that if COVID-19 continues, we'll lose more art-house movie theaters. And I think that's a bleak but adequate prognostication. We're talking about an audience that had already increasingly favored in-home entertainment during the peak TV era since many shows offer nuanced, complex, diverse and sophisticated stories.
There's still a massive public out there willing to go to the cinema to watch Marvel's Shang-Chi and the Legend of the Ten Rings or the James Bond sequel No Time to Die. But when it comes to indie and foreign-language releases like A Hero from Iranian director Asghar Farhadi or Big Bug from French filmmaker Jean-Pierre Jeunet, they'll benefit from their Prime Video and Netflix respective releases. And I really appreciated that one of my favorite movies of last year, Apple's CODA, could be watched from home.
As the 2022 calendar is once again in flux and several titles have been pushed a few weeks back to avoid the current surge of the pandemic, I wonder what the future holds for movies that aren't part of any big franchise or don't have any recognizable intellectual property attached to them. Last year, Guillermo del Toro's star-packed Nightmare Alley had a lackluster performance at the box office, grossing only $14.5 million worldwide. The movie will be released on Hulu and HBO Max in February. Jennifer Lopez's upcoming romantic comedy Marry Me will debut simultaneously in theaters and on Peacock on February 11, just in time for Valentine's Day, for instance.
Moviegoing may have changed for good. Meanwhile, I'm feeling lazy because next week I have to attend a press screening of the upcoming Death on the Nile. And even though I'm a huge fan of Agatha Christie and of actor and director Kenneth Branagh, I feel that title could have been the perfect movie to release simultaneously on Hulu or Disney+.