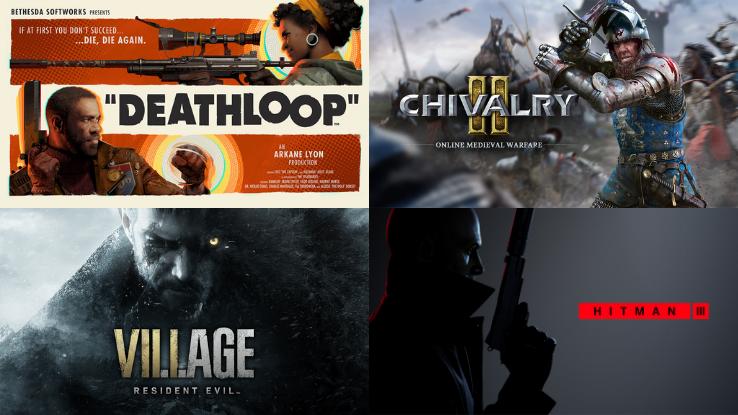 Calling 2021 a "challenging year" is a criminal understatement. Billions of us had to work or study exclusively from home… for the second year in a row. But even the grayest and gloomiest clouds have their silver linings. Many outdoor activities were pulled from our agendas this year, but at least we got our hands on some fantastic games.
Capcom got under our skin with Resident Evil Village, Double Fine blew our minds with Psychonauts 2 and Insomniac Games kicked butt with Ratchet & Clank: Rift Apart. We also witnessed a bonafide miracle; Nintendo released a brand new Metroid title! Whether you're buying a gift for someone else or expanding your own catalog, you can't go wrong with the following games.
Monster Hunter Rise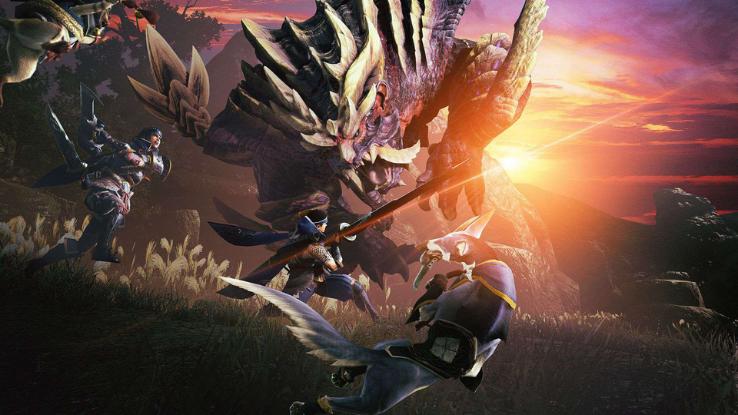 Monster Hunter is a particularly niche franchise; these games tend to resonate with players who love grinding for exotic crafting materials and mastering difficult boss battles. Anyone who dedicates enough time and effort to a Monster Hunter game will find a rewarding experience waiting for them. Anyone who doesn't will get "carted" in the blink of an eye.
Monster Hunter Rise for the Nintendo Switch adds more depth to a notoriously complex franchise. Players aren't obligated to beat the snot out of house-sized monsters — they can also mount them with the new Wirebug tool and ride them like noble steeds! Rise earned plenty of acclaim in 2021 and it even snagged the Grand Award at the Japan Game Awards.
Resident Evil Village
Since debuting in 1996, the Resident Evil franchise has been a pillar of the survival-horror genre. The series has experienced soaring highs and cavernous lows over the years, but its impact on the gaming industry can't be overstated.
Resident Evil Village was released on May 1, 2021, to widespread critical and commercial acclaim. Ethan Winters is the protagonist of this game, but you'd be forgiven for thinking Lady Dimitrescu was the star of the show. Memes aside, Resident Evil Village is another huge win for Capcom and survival-horror fans around the globe.
New Pokémon Snap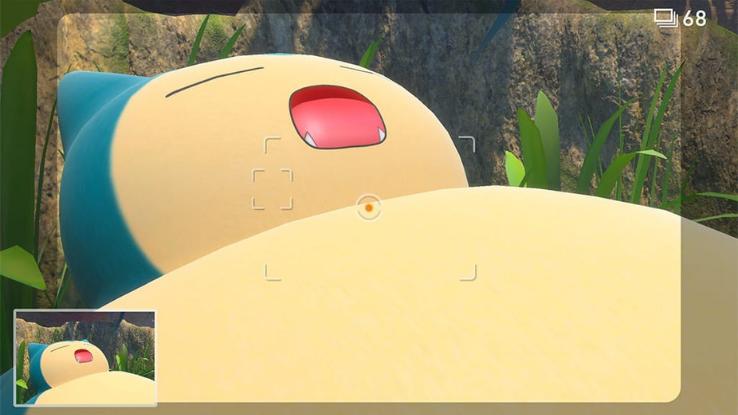 Pokémon has been around for over 25 years and there's no doubt in our minds that it will be around for 25 more. There are over 898 Pokémon as of this year — each with its own unique traits. Some players will actually try to catch them all, while others live for the competitive battling scene. And then, there are the players who are really into photography.
New Pokémon Snap was tailor-made for that group. It's the sequel to 1999's Pokémon Snap and it's exclusive to the Nintendo Switch. Out of 898 pocket monsters, 234 of them appear in New Pokémon Snap. Players who are looking for a simple and relaxing experience shouldn't skip this title.
Returnal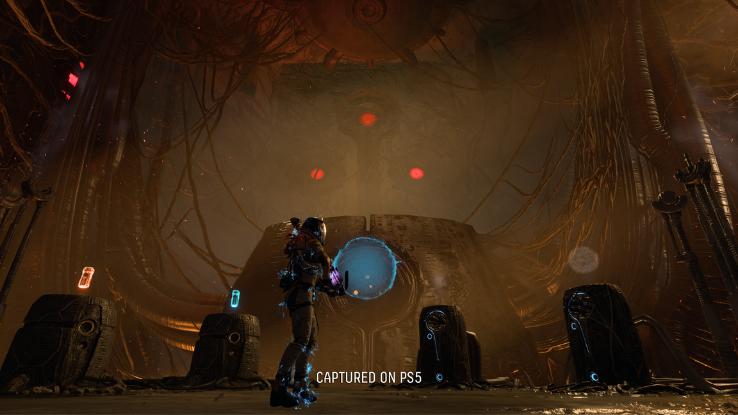 The term "roguelike" refers to a game genre where players only have one life to complete a challenging series of levels and boss fights. Any powers, abilities, items, or progress that a player makes is lost upon death — and shortcuts and continues are often in short supply.
Returnal is one of the most challenging roguelikes you'll find. Players will help Selene escape from a nightmarish sci-fi hellscape — or die trying. Considering how difficult this game is, players will "die trying" more times than they can count. And they'll love every minute of it.
Tales of Arise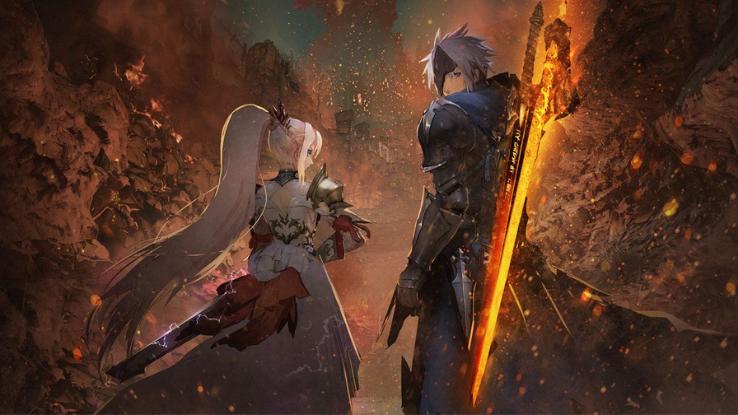 The Tales series is a household name among JRPG fans. Tales of Phantasia, the very first entry in the franchise, debuted back in 1995. Numerous sequels and spin-offs were released over the years until the series went dormant in 2017.
Tales of Arise marks the glorious return of this venerated franchise. Alphen and Shionne are the leads of this title; they'll overcome countless challenges together and they'll rally a unique cast of allies to their cause. And they'll do it all while showcasing the critically lauded Linear Motion Battle System.
Chivalry 2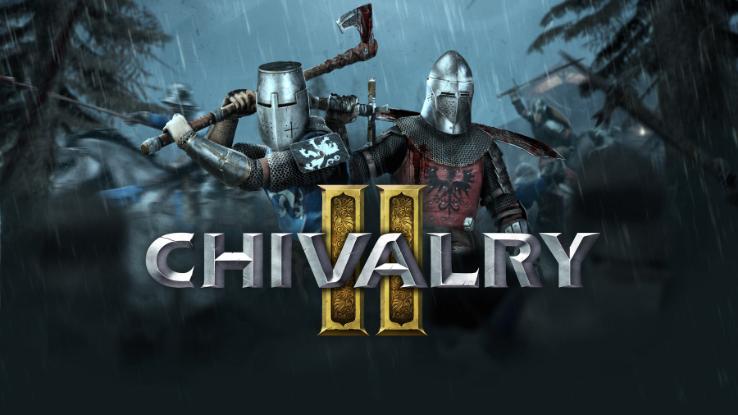 Authenticity can go a long way in the gaming world, but there are plenty of instances when the opposite is true. Chivalry: Medieval Warfare blended weighty combat with over-the-top arcadey antics. This multiplayer title also puts the community first via massive game nights and community fests.
Chivalry 2 drastically improves every feature that its predecessor pioneered. Maps are much more interactive now (you can pick up almost everything on the battlefield that isn't nailed down) and new game modes add to this budding franchise's hectic charm.
Guilty Gear Strive
A myriad of fighting games debuted between the late 1990s and the early 2000s, but one franchise left a mark unlike any other. The Guilty Gear games feature stylish combat, iconic characters, mesmerizing arenas, and rock-solid music. Guilty Gear Xrd brought this beloved series to 7th and 8th generation consoles in 2014.
Guilty Gear Strive brings this frenetic franchise to the PS5. Series regulars like Sol Badguy and Ky Kiske return alongside newcomers like special agent Giovanna and Nagoriyuki, the vampire samurai. As expected, Strive was featured at nearly every major esports event this year.
Ratchet & Clank: Rift Apart
If you owned a PlayStation 2, especially during the early 2000s, you don't need us to tell you who Ratchet and Clank are. For those who don't know, this dynamic duo starred in a series of popular platforming titles developed by Insomniac Games — the very same folks behind Marvel's Spider-Man and Marvel's Spider-Man: Miles Morales.
Ratchet & Clank: Rift Apart continues the series' tradition of bringing witty humor, charming characters, engaging platforming, and insanely creative weapons to the table. Rivet debuts as a new playable character while the titular Rift Tether gadget is a show-stopping tool. This title is a must-own for PS5 owners, Insomniac maniacs, and fans of platforming games.
Deathloop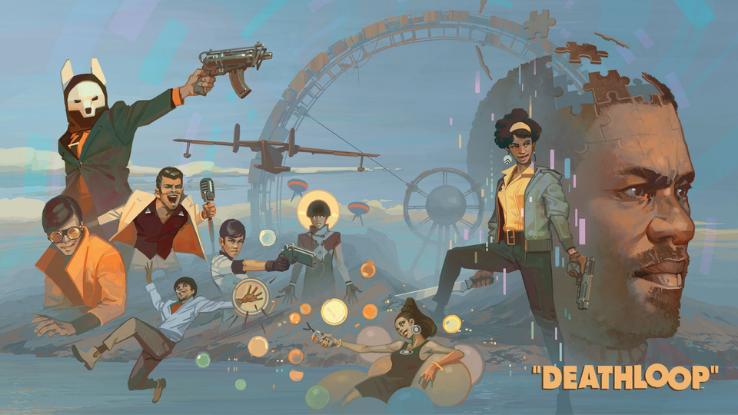 Arkane Studios has a knack for developing richly-detailed first-person shooters and slashers. Some of their best work includes Dark Messiah of Might and Magic, the Dishonoured franchise, and Prey (2017). And now Deathloop can be added to that list.
Deathloop offers two game modes — "Break the Loop" and "Protect the Loop." Players will either help Cole Vahn escape from a Groundhog Day-esque time loop in the first mode or they'll help Julianna Blake hunt Cole down in the second mode. Mind-bending puzzles, robust gunplay, and a sardonic alternate 1960s setting make this title a must-have for Arkane Studios fans.
Psychonauts 2
Once upon a time, Tim Schafer was a humble "scummlet" who playtested titles for Lucasfilm Games. When he and his colleague Dave Grossman got their hands on The Secret of Monkey Island, the rest became history. Schafer eventually founded his own company, Double Fine Productions, and Psychonauts (2005) was his inaugural title.
Over a decade later, Tim Schafer finally graced the world with Psychonauts 2. Raz's newest adventure is every bit the mind-bending experience that his first journey was. The dialogue in this title is absolutely stellar and the level design is magnificent. Psychonauts 2 is proof that good things truly come to those who wait.
Life Is Strange: True Colors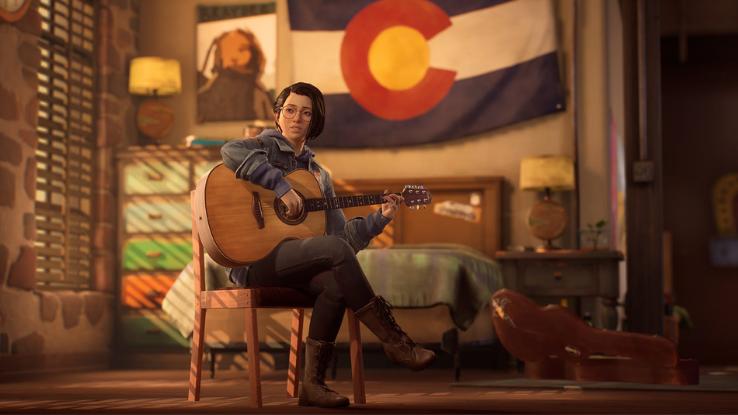 "Life is strange" isn't just the unofficial motto for 2020 and 2021; it also refers to a series of graphic-adventure games that debuted in 2015. The first Life is Strange game garnered plenty of praise for its compelling story and fully-realized characters. Life is Strange 2 also earned numerous awards and paved the way for yet another sequel.
Life is Strange: True Colors is the latest entry in this relatively new series and it's every bit the critical darling as its predecessors. Players will aid Alex Chen as she uses her empathic powers to connect with the citizens of Haven Springs.
Metroid Dread
Samus Aran debuted in Metroid back in 1986. She also shares the title of "First Lady of Gaming" with Lara Croft, Chun-Li, and multiple women who've worked in the gaming industry. Over the years, Samus has starred in plenty of sequels and spin-off games, and she's become a mainstay in the Super Smash Bros. series.
Metroid Dread is the first brand-new title in the Metroid franchise since 2010 (not counting Samus Returns since it's a remake). True to its name, Dread features a much scarier aesthetic than most of its predecessors, requiring Samus to pick her battles wisely and stealthily navigate hostile environments.
Little Nightmares II
Little Nightmares was a twisted horror title released by Tarsier Studios and Bandai Namco in 2017. Ghoulish enemies, harrowing settings, and a macabre storyline garnered big praise for this little project. The success of this game inspired DLC levels, a mobile prequel, several comic books, and a bonafide sequel in Little Nightmares II.
Little Nightmares II takes place before the first game and introduces a young boy named Mono. Together, he and Six must traverse hostile locales and evade the monstrous residents of the Pale City — namely the Thin Man. You'll need quick wits, nerves of steel, and a strong stomach to beat this game.
Hitman 3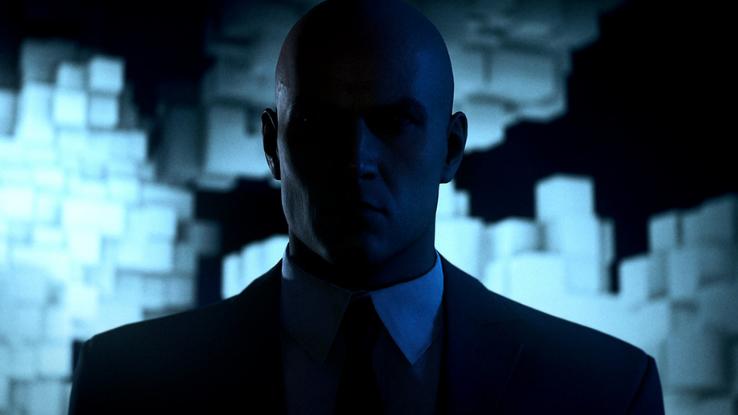 Contrary to popular belief, the world didn't end when the year 2000 rolled in. Instead, the world was introduced to the Hitman franchise. Agent 47 has hacked, slashed, sniped, and poisoned his way into our hearts for over 20 years. Hitman 3 is the latest entry in this long-running stealth series.
Moreover, Hitman 3 is the final chapter of the World of Assassination trilogy that started in 2016. This entry offers answers to age-old questions, a genuinely gripping narrative, and some of Agent 47's most creative assassinations to date.
Halo Infinite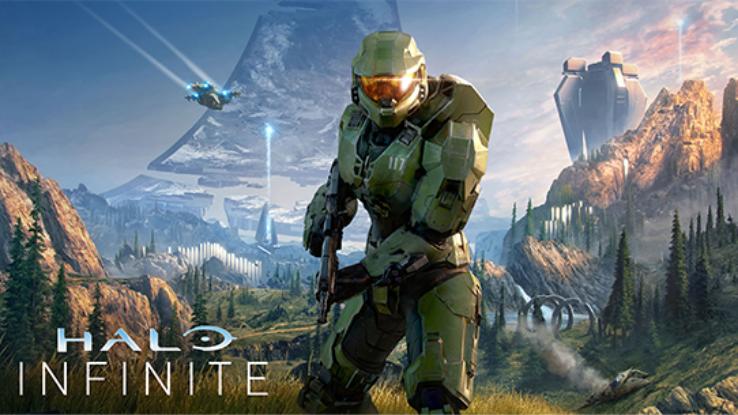 Halo: Combat Evolved was released on the original Xbox on November 15, 2001. This title didn't just earn critical and commercial success — it changed the entire landscape for first-person shooters and multiplayer games.
Halo Infinite is the latest installment in this long-running series. Players will once again walk a mile in Master Chief's 1000-pound boots, all while blasting hostile aliens and piloting exotic vehicles. Infinite's multiplayer beta received plenty of praise earlier this year, which is a good sign for Halo fans as well as Xbox Series X and S owners.