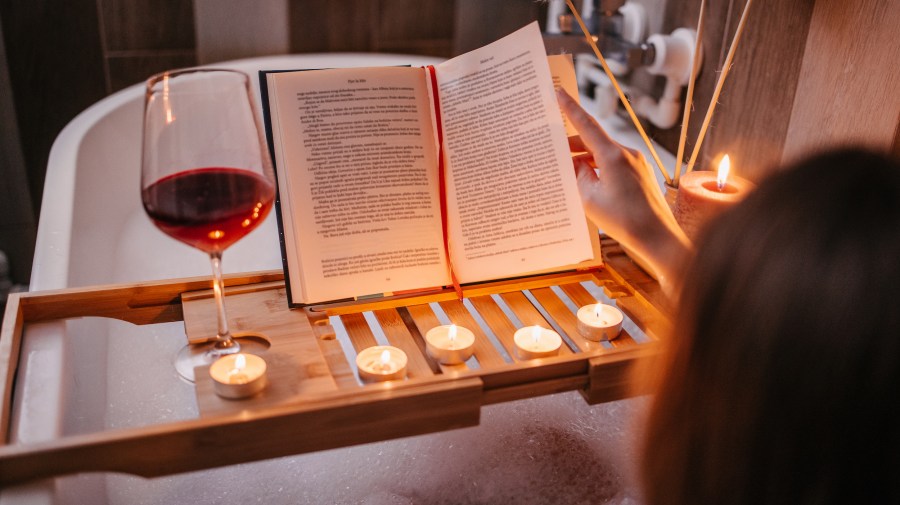 You know that when it comes to the very current debate of cozy night in or intrepid night out, I'm always one for staying home these days. I understand that not everyone aged spiritually at least 20 years during the pandemic as I did and also that some restoration of normalcy would be nice soonish rather than later.
State governments are rapidly relaxing their mask requirements in a move that seems to point to that return to business as usual we long for. Plus, the number of COVID-19 cases and hospitalizations is rapidly declining. But most of the country is still a hot spot, and if you decided not to go out on Valentine's Day this year, that shouldn't be an excuse to remain in your pajamas and forego the whole celebration of love in 2022.
It's not like we have that many things to celebrate anyway. And even though I've never been one to follow Valentine's Day rituals — except perhaps when it comes to the encouraged consumption of chocolate — I'm very much into celebrating love, for your partner(s) and yourself.
So here are a few tips if you want to make this February 14 special — it's a Monday, after all.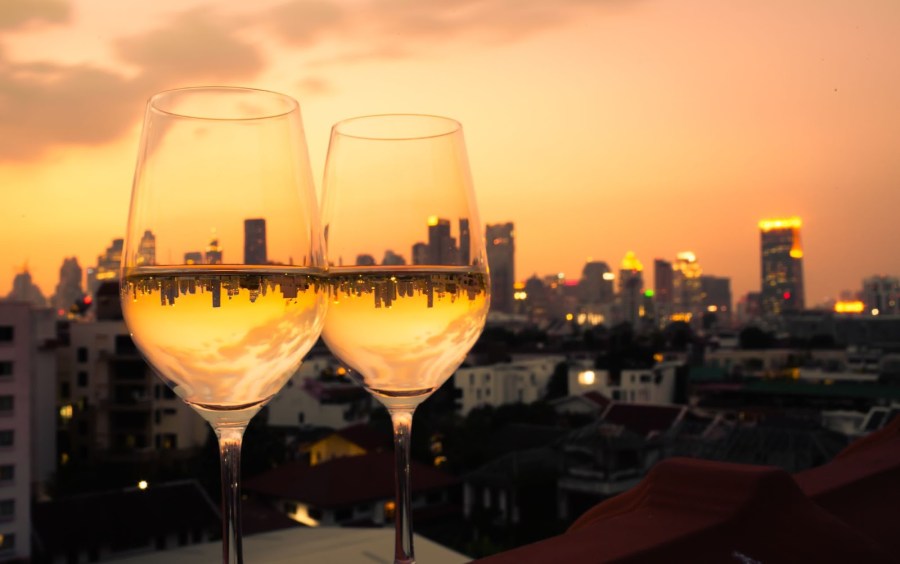 Get out of the sweats and dress up. Pull out all the stops too: clothes, shoes, hair — even makeup and accessories. Take a cue from Carrie Bradshaw and just get the vintage Versace out — or whatever the equivalent is in your closet. There's nothing like overdressing or taking fashion risks and not being judge for them because you're staying in.
Dress up your place too. Set the mood with candles — flameless are always better in fire danger zones — dimmed lights and the right jazzy playlist (or the very eclectic one full of Ed Sheeran, Bryan Adams, Whitney Houston and Etta James sensual themes).
Even if you're just ordering pizza, set the table and plate your food. Linen tablecloths, silverware, dinnerware, wine glasses, flowers…don't omit anything. Make sure your dining table looks picture-worthy, and maybe try to recreate the experience you'd have in a restaurant. And, above all, enforce the rule: no phones on the table. Well, maybe to take a snap or two, but that's it.
Even if you're not going out, you can still support your local restaurant by ordering in — don't forget to tip. Or you can splurge on your significant other, your friends or yourself by cooking something. Perhaps this isn't the night for the great three-hour-plus cooking experiment though. So stick to something easy to prepare and yummy — my go-to is pasta — and, above all, a dish that's within your cooking skills. This is not the time to try the whole homemade pizza from scratch for the first time.
Think of easy activities that can make the day feel special. Do you have a small backyard or patio — and live in an area of the country where it's not freezing in February — and maybe want to dine outside? Does your home or neighborhood have a good viewing spot to watch the sunset? Is running a bubble bath too much of a cliché?
Bear in mind, this is not the night for a binge-fest. Unless you've decided that your dates for the night are Caitríona Balfe and Sam Heughan in Outlander — then, by all means, gobble up all five seasons of it. 
If you're still keeping the whole dry January vibe in February, I salute you. But that doesn't mean you need to resign yourself to drinking just water. There are plenty of non-alcoholic fancy drinks that'll make you feel special. Take a look at our winter mocktail recipes for some inspiration.
Don't forget you don't need a partner to celebrate love. You can still conceive the most romantic of dates just for yourself or for your friends.
After all this preparation and work, you may be feeling like you should be having a second or third serving of whatever chocolatey dessert there was for dinner. Opt for sex instead. And remember that staying in touch with your pleasure is also a way of showing love.
n the mood for a very romantic Valentine's Day date at home? Don't miss our story on the blessings — but mostly curses — of Zoom dating.