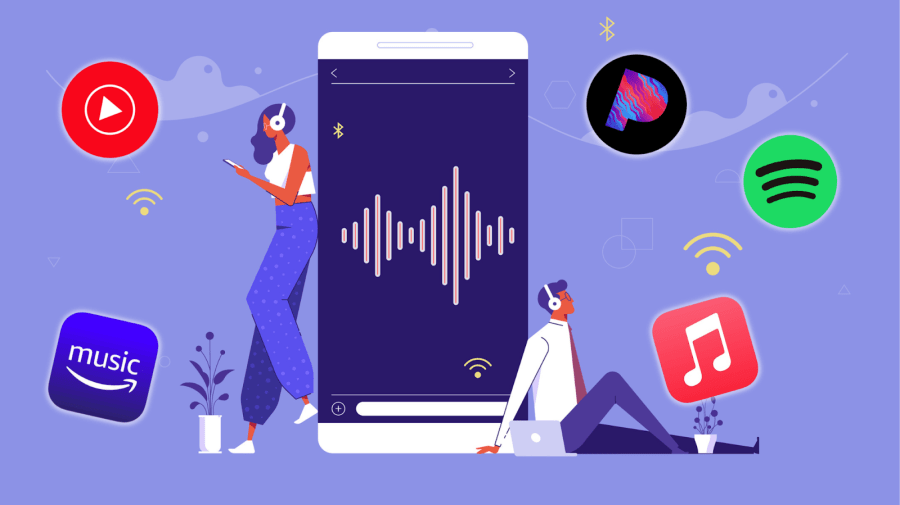 Music streaming has come a long way over the past few decades. What began with not-so-legitimate peer-to-peer audio file sharing services like Napster and LimeWire has evolved into a full-fledged industry, one that sees artists earning money off of streams — even if they could be paid more (though, that's a discussion for another time). The launch of the Apple iPod in 2001 certainly helped push music streaming forward, as did the support of bands and musicians. Now there are plenty of music-hosting platforms — though most require monthly subscriptions. So, where, and how, do you stream new music for free in 2022?
Until two decades ago or so, free music was limited to the radio. Curated by disc jockeys (DJs) and radio personalities, stations' playlists featured new and old tunes, allowing us to listen before we bought a full album, cassette or CD. These days, streaming platforms are listeners' preferred means of accessing music; 33.2 percent of listeners stream their music, while 15.9 report the radio as their go-to option.
But, again, music streaming apps often come with monthly fees. So, if you're looking for where — and how — to stream new music for free, either before you buy an album or without the constraints of a monthly subscription, we've got you covered.
Where to Stream New Music for Free
Pandora
Pandora has been around since the early 2000s, and it remains a mainstay in the music-streaming space. Along with a free option, there are several paid tiers, giving you access to different features. Still, the free-to-listen iteration is a great way to stream new music for free and get a feel for your favorite artist's latest tunes.
So, what sets Pandora apart? Whether you listen to Pandora through the platform's app or via the browser version, you can create stations based on your favorite artists or genres. Then, you can fine-tune the channels by giving songs the service adds to the station a thumbs-up or thumbs-down. This level of interactivity allows Pandora to offer up new suggestions that better align with your musical tastes. And if you're interested in the latest drops, you can even find channels dedicated to new music.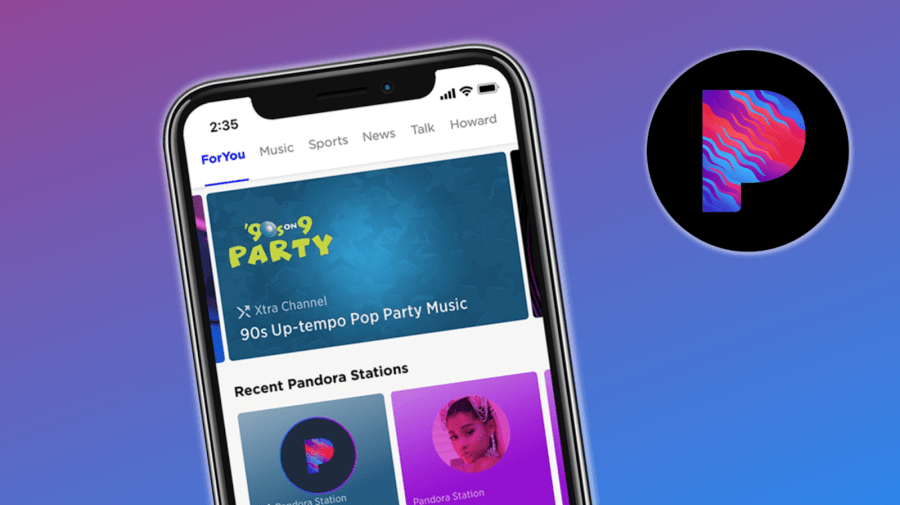 The free version of Pandora is ad-supported; you'll trigger ads by listening to specific songs, skipping or repeating a track and simply by streaming music for a given amount of time. Although you can create stations, you won't be able to curate playlists for those stations unless you upgrade, which means you're more at the mercy of Pandora's algorithm.
If you want to upgrade to a paid version, you have two options: Pandora Plus, the mid-tier version, gives you unlimited skips, limited offline listening and an ad-free experience, while Pandora Premium provides everything the Plus level offers plus unlimited offline listening and the ability to make and share custom playlists.
Even with these pay-to-listen options, there are ways to stream new music for free — at least for a time. Pandora Plus offers a 30-day free trial, while Pandora Premium boasts a 60-day free trial. Just remember to cancel your trial before it ends by going to the "Subscriptions" page and choosing "Switch Plans". There, you'll see a "Cancel Subscription" option so that you can stay paid subscription-free.
Spotify
The leader in the music streaming space, Spotify offers both free and paid tiers. No matter your budget, this allows you to enjoy music from today's hottest artists, yesteryears' hit musicians and everyone (and everything) in between. Not to mention, Spotify also offers other types of content, including podcasts — some of which are exclusive to the platform.
One of the ways Spotify stands out is its music recommendation features. Plus, there are a slew of channels, giving you quick access to suggested artists, songs and more. Spotify certainly has a great algorithm — perhaps scarily great at times — so you'll see daily curated lists organized by genre or shaped around a particular earworm you've been streaming a lot.
Beyond playlists catered toward your tastes, you'll also find ones made by musicians, Spotify staff, other users as well as playlists that capture today's top hits and new releases. Those options, of course, will allow you to stream new music for free (if you don't mind ads) with relative ease.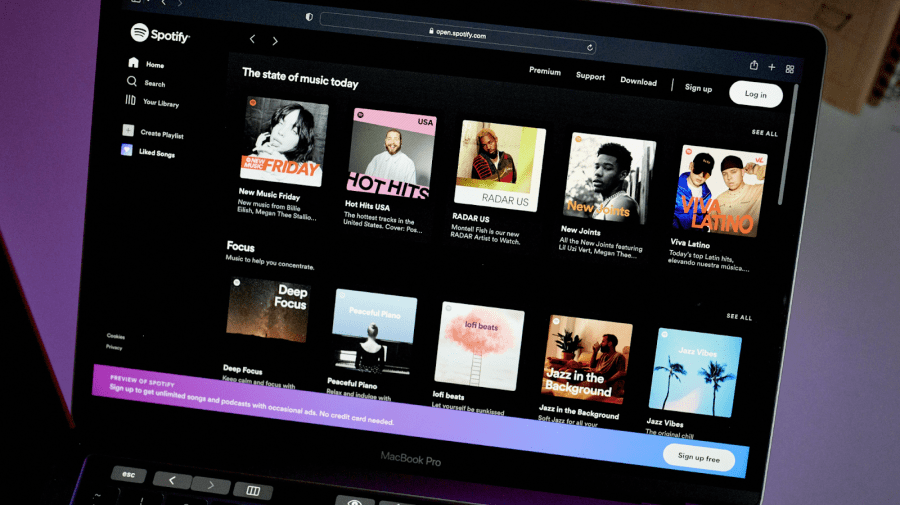 As you might've guessed, Spotify offers a browser-based version as well as an app, though the browser option gives you a few more features and greater access to your account settings.
If you stick with a free Spotify account, you're going to deal with some ads, but you'll also only have access to lower-quality audio. Not to mention, you can only skip six songs every hour. Yes, they know how to push you toward a Premium Spotify subscription, don't they?
Upgrading to the paid tier will run you $9.99 per month, which, if you can swing it, is a pretty solid deal. You won't have to worry about ads, maxing out your skips or losing WiFi access (you'll be able to save to your account for offline listening). Thankfully, Spotify also offers a one-month free trial — though, depending on the deals the company is running or how you sign up, you might be able to get a three-month free trial.
If you want to keep things free after your trial, canceling is easy. Just head over to your account and then click the following: "Change Plan", "Cancel Spotify" and "Cancel Premium".
Apple Music
Apple Music — today's iteration of iTunes, so to speak — sits just behind Spotify in terms of total listeners. With both browser- and app-based versions, you can listen to your music from any preferred device, even those that have an Android OS.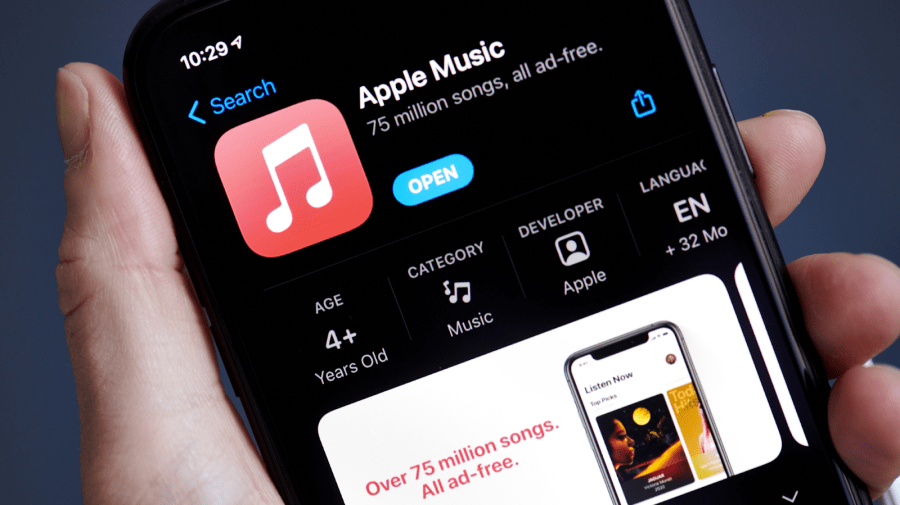 For now, Apple Music offers a one-month free trial to most users. However, if you purchase an eligible Apple audio device, you'll get Apple Music free for six months. After your trial runs out, though, there isn't a tier that's entirely free. Instead, the lowest-cost option is $4.99 per month. Sure, that sounds like a good deal, but there's a big caveat: the low-cost tier of Apple Music requires you to play tunes solely through Siri.
Once your trial runs its course, log into the browser-based version of Apple Music, tap the account icon, choose "Settings" and then "Subscriptions". From there, tap "Manage" and, finally, "Cancel".
YouTube Music
Like many other options on this list, YouTube Music has a free tier as well as subscription-based options. The real benefit here? YouTube Music lets you stream any song you want, which is uncommon in the broader industry. Plus, as you might expect, you get quick access to a slew of videos, too. Another unique feature allows users to upload 100,000 of their own audio files, which means you can mix in your own music and stream it from the cloud if you want.
Like most other platforms, YouTube Music can be accessed via a browser or the YouTube Stream app. With the free tier, there are a lot of ads. Also, you can't stream music while your screen is off, or while you're using other apps, unless you upgrade to a Premium membership. Fortunately, you can try a one-month free trial of YouTube Music Premium.
Canceling is simple here, too. Just head to your profile picture, choose "Paid Memberships" and select your YouTube Music membership — as you may know, the brand offers YouTube TV now, too — and then click "Cancel".
Amazon Prime Music
Okay, so Amazon Prime Music isn't actually free. However, if you're already a Prime member — and upwards of 200 million people are Prime members worldwide — you can use the service without paying anything extra. The overall selection of songs is solid and it's an ad-free experience. Plus, Amazon Prime Music offers unlimited offline listening, access to thousands of curated playlists, and the ability to create personalized stations.
However, Amazon Prime Music isn't as comprehensive as Amazon Music Unlimited, which does come with an additional fee for all, though Prime members generally receive a discounted offer. This option boasts over 50 million songs, voice command options and some exclusive, behind-the-scenes content.
Plus, there are several free trial options for Amazon's music offerings. If you purchase an eligible product on Amazon, you can get 90 days of music streaming for free. Without a qualifying purchase, the free trial is 30 days. Either way, you'll get to test drive the service for a solid period of time.
To cancel, head to "Your Amazon Music Settings", choose "Amazon Music Unlimited," and select "Cancel". If you didn't sign up through Amazon and instead used a third-party offer, you'll have to cancel your subscription via that third-party platform instead.