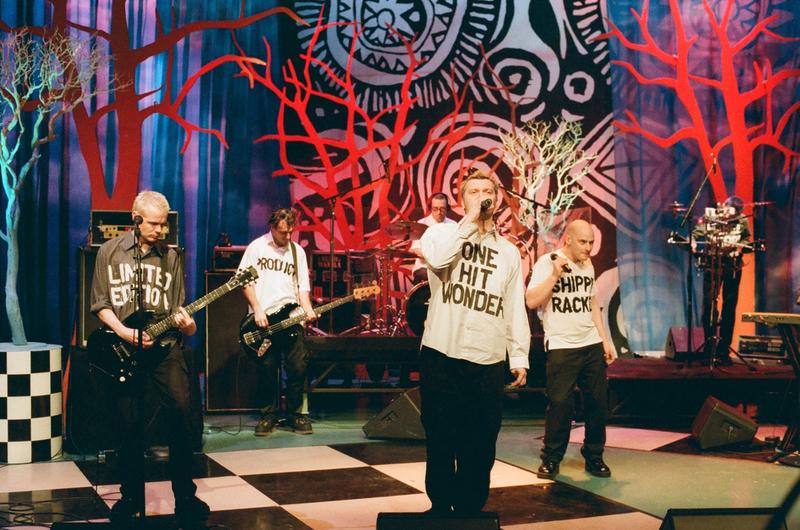 It's hard to forget a one-hit wonder—the band or artist had that one song that utterly dominated the airwaves long enough to assure that everyone knew every line, only to disappear without a trace. Today, we're looking at where these bands and artists are now. Some have faded into obscurity, while others continue to make music for a much smaller audience.
Proceed with caution, we're taking a trip down memory lane with our favorite one-hit wonders, and earworms may ensue.
"Rico Suave" by Gerardo (1990)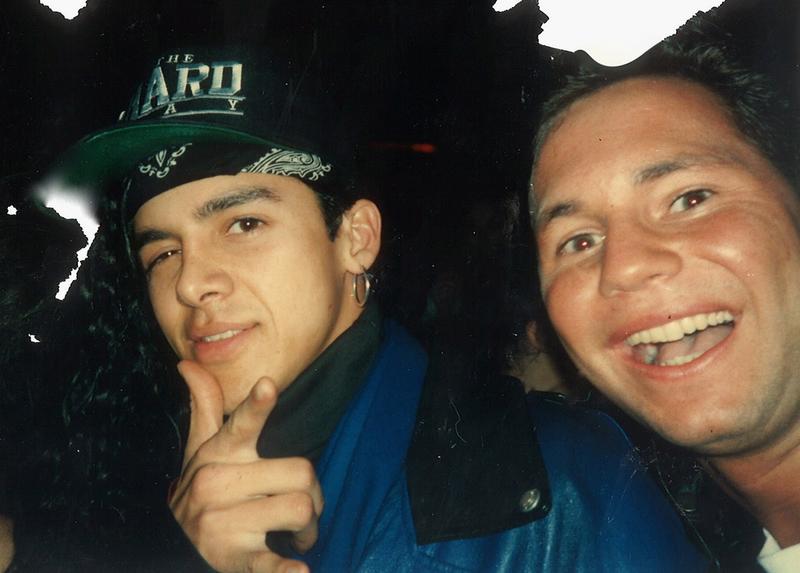 When it debuted, this song hit #2 on Billboard's Hot Rap Singles — but later nabbed a spot on "Worst of" lists. Despite some mixed reviews, Gerardo undoubtedly created a Casanova for a new generation. Gerardo has continued to release singles and albums, though he has yet to recreate the success of "Rico Suave."
"Watch Me (Whip/Nae Nae)" by Silentó (2015)
Silentó's debut single spent six non-consecutive weeks near the top of Billboard's Hot 100, reached more than 2 million sales in a few months and went 6X Certified Platinum in the U.S.
Silentó's musical career came to an abrupt end when he was arrested on murder charges.
"Lately" by Divine (1998)
Divine, an American R&B girl group, released only one album in 1998 before disbanding in 2000. Nonetheless, singers Kia Thornton, Nikki Bratcher and Tonia Tash made a mark with their platinum hit.
"What's Up?" by 4 Non Blondes (1993)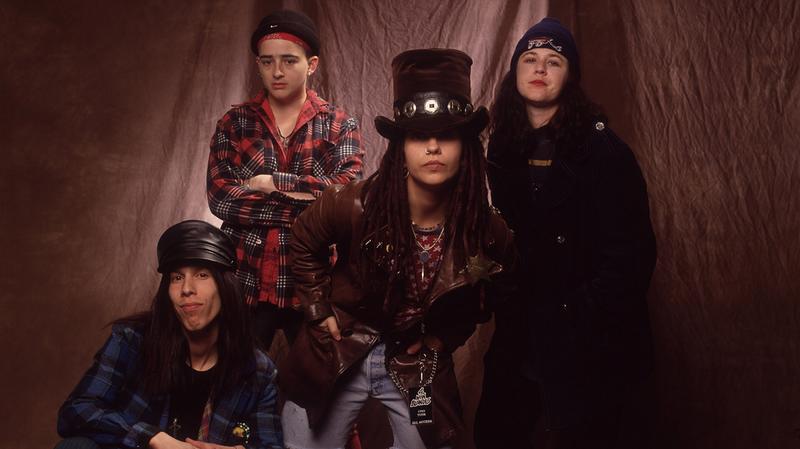 The 4 Non Blondes' second single snagged the top spot in 11 countries as well as #2 in Australia and the U.K. Now, it's 2X Certified Platinum in five countries and the star of a He-Man-themed YouTube meme.
"Torn" by Natalie Imbruglia (1997)
Imbruglia's Grammy-nominated cover of "Torn" reached #1 in half a dozen countries when it launched. You might be taking offense to Imbruglia's addition to this list. To be fair, she doesn't totally fit into the one-hit wonder box. Subsequent albums have earned her Grammy nominations and a Billboard Music Award.
Still, "Torn" had a special sort of appeal that has been hard to beat. In her native Australia, the song is the most-played radio tune. Each day, roughly 75 perfect skies end up torn.
"Harlem Shake" by Baauer (2013)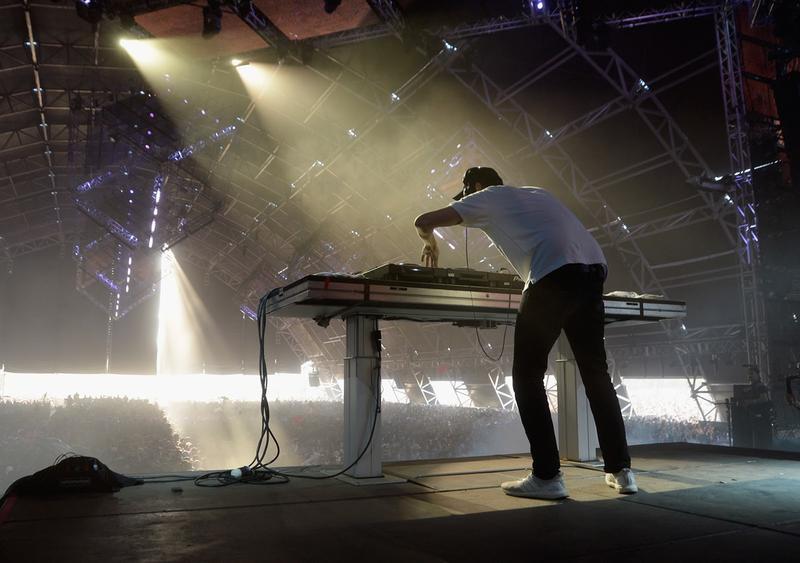 Released in 2012, "Harlem Shake" by Baauer quickly became a viral one-hit wonder from the artist, claiming the #1 spot in the U.S. for five consecutive weeks. It even went double Platinum and encouraged Billboard to factor in video streams.
Afterward, Baauer didn't release follow-up hits, but the success of "Harlem Shake" did propel him into a producing and DJing music career. He's so far worked with game changers like Pusha T, Tom Morello and G-Dragon, producing several tracks for them. He also remixed for artists like The Prodigy, Missy Elliot and Kodak Black.
"Tubthumping" by Chumbawamba (1997)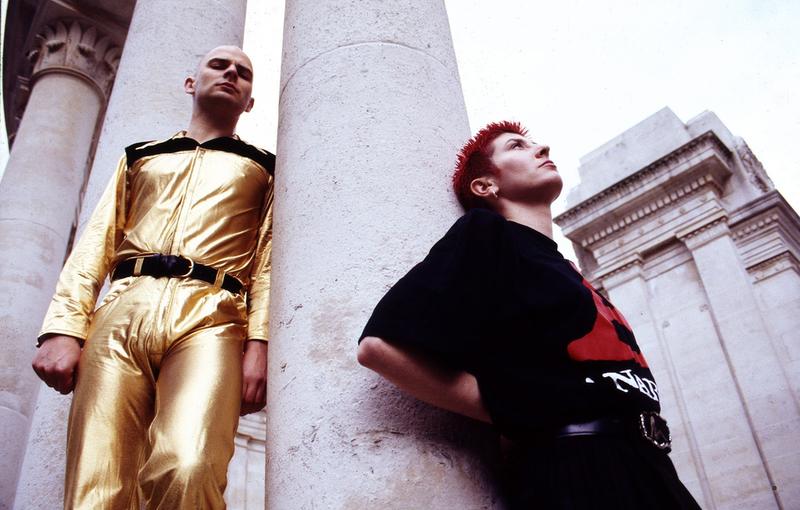 This hit from everyone's favorite anarchist punk band has sold more than 880,000 copies in the U.K. alone and topped the charts in half a dozen countries. It even spent a whopping 31 weeks on U.S. Billboard's Hot 100 list.
"Mambo No. 5" by Lou Bega (1999)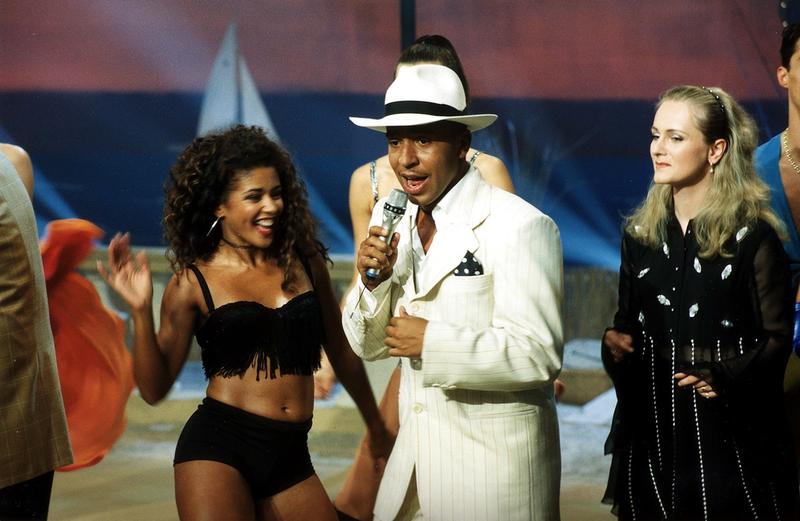 In 1999, "Mambo No. 5" by Lou Bega was among the top one-hit wonders of the 90s, reigning on everyone's radar for its catchy tune and upbeat vibe. The song claimed the #1 spot in Australia for eight consecutive weeks and went 4x certified Platinum. Furthermore, it topped charts across Europe and set a record-breaking 20-week #1 run in France!
Lou Bega still makes music today. Though not matching the popularity of other one-hit wonders of the 90s, the song "Scatman & Hatman," sampling the 1994 single "Scatman (Ski-Ba-Bop-Ba-Dop-Bop)" by John Paul, marked his return to music after a years-long hiatus.
"Take on Me" by A-ha (1985)
It took A-ha several tries to get the song right, but the innovative music video, which blended live-action clips with animated ones, was an instant success. This led to an impressive 27 weeks on Billboard's Hot 100 in the U.S.
"Bad Day" by Daniel Powter (2005)
A 2005 one-hit wonder named "Bad Day" by Daniel Powter was a pop song that took the U.S. airwaves by storm. Fans worldwide listened to this one-hit wonder non-stop, leading to record-breaking sales of 2 million copies and a 3x certified Platinum rating.
Although he's best known for "Bad Day," Daniel Powter continues to make music in different parts of the world. He currently resides in Oregon with his three children.
"La Bamba" by Los Lobos (1987)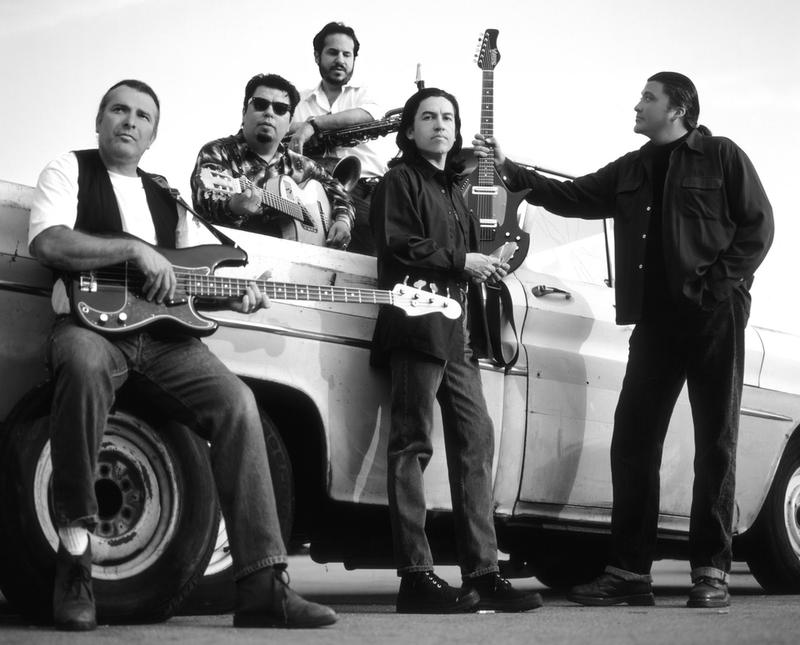 Many bands have recorded this Mexican folk song, but the Los Lobos version is the most successful rendition, thanks in part to the 1987 film La Bamba. This track reached #1 in 10 countries and went 2X Certified Platinum in the U.S.
"Spirit in the Sky" by Norman Greenbaum (1969)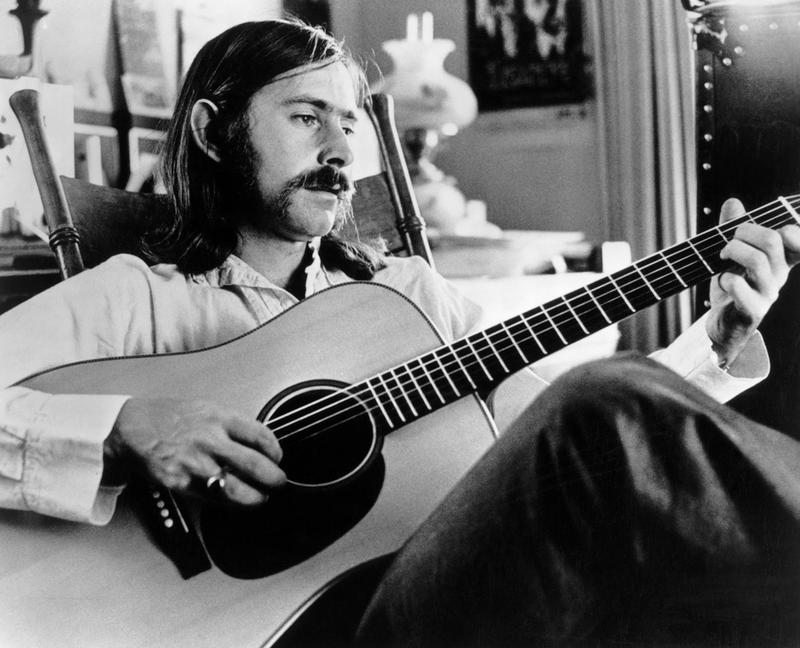 Alongside many one-hit wonders of the 70s was "Spirit in the Sky" by Norman Greenbaum. Released in 1969 in the UK and 1970 in the U.S., "Spirit in the Sky" became a smash hit the following year, selling an impressive 2 million. It went on to claim the #1 spot in five countries and was certified Gold.
Though Norman Greenbaum couldn't follow up with songs matching his smash hit, several lists give credit to his work, including Rolling Stone's "500 Greatest Songs of All Time." Thanks to the song's unique guitar arrangement and catchy tune, "Spirit in the Sky" continues to build Greenbaum's legacy, appearing in advertisements and films worldwide.
"99 Luftballoons" by Nena (1984)
Inspired by the red balloons that rained down at a Rolling Stones concert, this next hit made it to #1 in 12 countries. The English version snagged one Platinum and one Gold certification, while the German version has four Gold certifications to its name.
"Ice Ice Baby" by Vanilla Ice (1990)
Believe it or not, "Ice Ice Baby" clinching the #1 spot on Billboard's Hot 100 marks the first time a hip-hop single did so in the U.S. The Certified Platinum song heavily samples the Queen and David Bowie hit "Under Pressure," which led to some legal trouble.
"Who Let the Dogs Out?" by Baha Men (2000)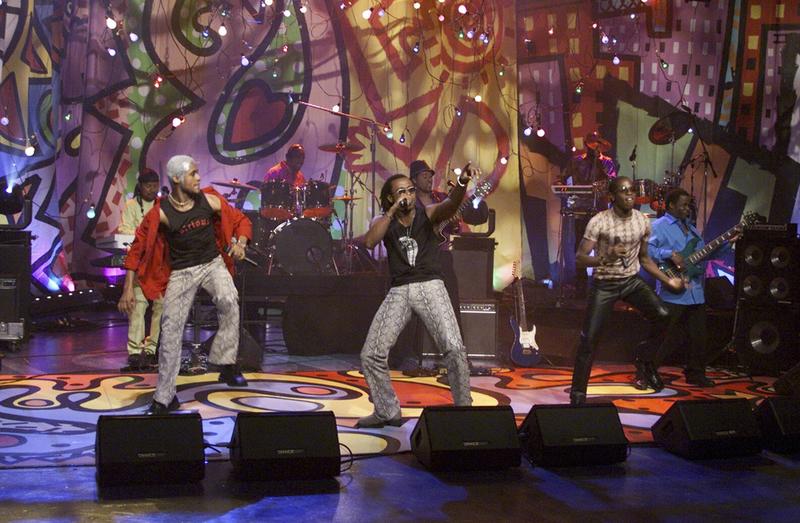 Remember Baha Men's classic one-hit wonder "Who Let the Dogs Out?"? As the band's first and only hit, it did spectacularly well. The song became well known after appearing in Rugrats in Paris: The Movie and topping charts in Australia and New Zealand. Furthermore, it recorded the highest sales of the decade and went on to win the Best Dance Recording at the 2001 Grammy Awards.
It's likely a habit to recall its catchy tune from time to time. Since their one-hit wonder came out, the Baha Men have continued writing and performing more songs, such as a Christmas medley in 2014 and the 2019 single "Let's Go."
"Mickey" by Toni Basil (1982)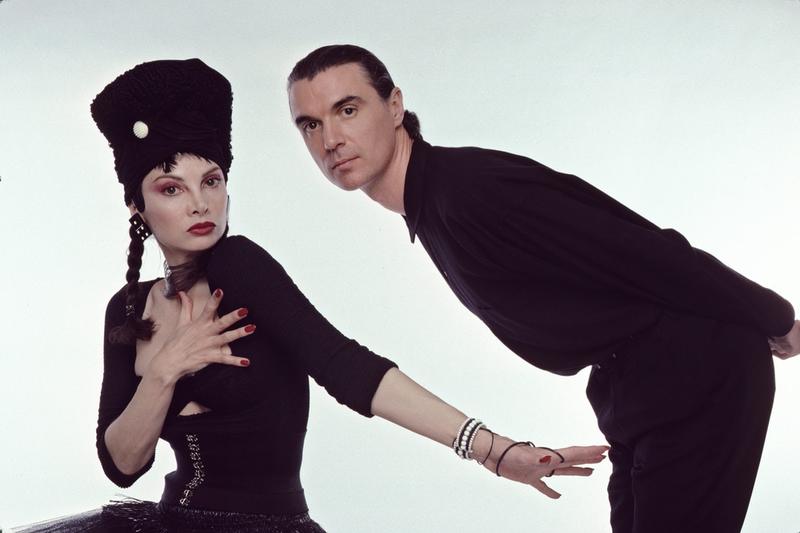 Following a reissue a year after its initial release, this tune hit #1 in Australia, Canada and the U.S. and went Certified Platinum in all three countries. The track has since been sampled by the likes of Run-DMC and Madonna.
"I'm Too Sexy" by Right Said Fred (1991)
This hit topped the charts in six countries and went Certified Platinum in the U.S. and Australia. The divisive earworm has made several of VH1's "Greatest" lists — but Blender dubbed it one of the worst songs ever written.
"Come on Eileen" by Dexys Midnight Runners (1982)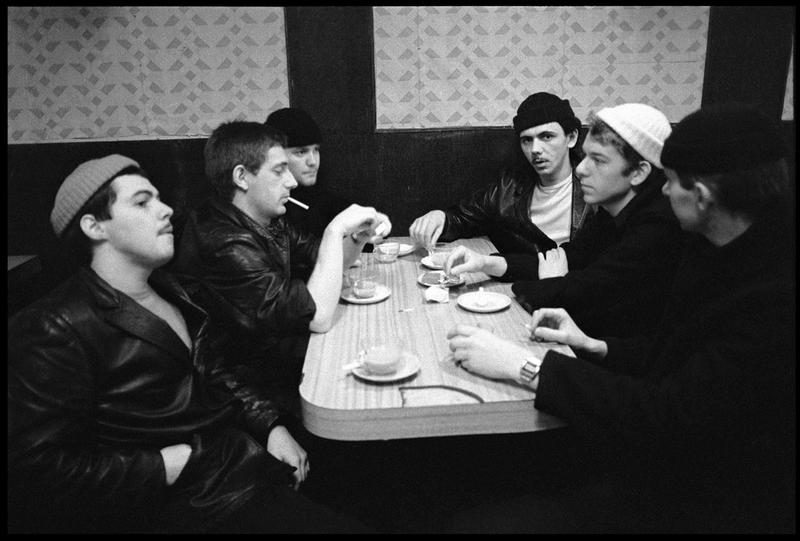 Although this tune was the band's second #1 song in the U.K., it was their first #1 hit in the U.S. and half a dozen other countries. In the U.K. alone, the 2X Certified Platinum hit sold more than 1.33 million copies.
"Tainted Love" by Soft Cell (1982)
This re-recording of an under-appreciated Gloria Jones song from the '70s just needed Soft Cell's '80s influence to break into the Top 40. In the end, it spent a record-breaking 43 weeks on Billboard's Hot 100.
"Gangnam Style" by PSY (2012)
Everyone, from kids to adults, was obsessed with learning PSY's "Gangnam Style" dance in 2012. The song received a lot of attention and became the first music video to reach a record-breaking billion views on YouTube. The song was so popular that it reached the #1 spot on charts in 16 countries and was certified 10x Platinum in Australia.
PSY still releases music, but no songs have come close to the unique thrill of listening and dancing to "Gangnam Style." It would be terrific to learn a new dance to a comparable massive hit from PSY. But the downside of being a one-hit wonder is that producing a second smash hit may take years.
"Pass the Dutchie" by Musical Youth (1982)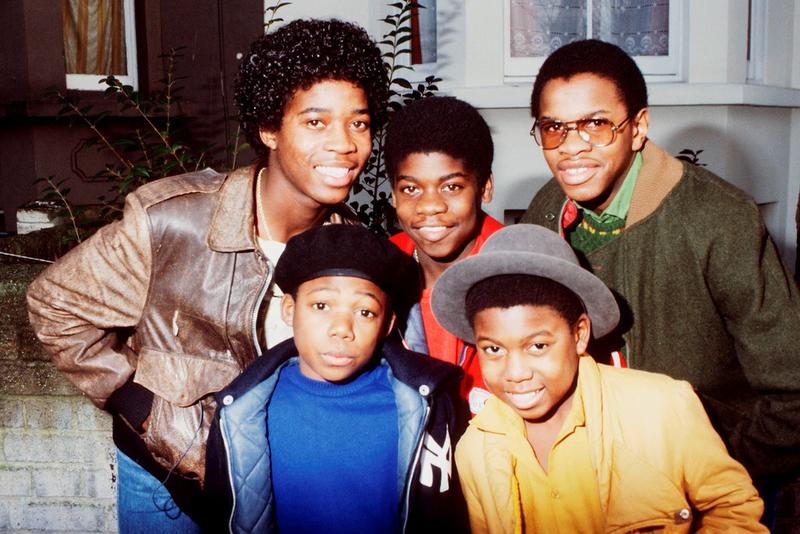 This reggae-style hit reached #1 in six countries and sold more than 5 million copies worldwide. Music icons such as Missy Elliott, A Tribe Called Quest and The Black Eyed Peas have since sampled or reused the song.
"San Francisco (Be Sure to Wear Flowers in Your Hair)" by Scott McKenzie (1967)
1967's "San Francisco (Be Sure to Wear Flowers in Your Hair)" by Scott McKenzie marked a significant throwback moment: the historic Monterey Pop Festival. It claimed the #4 spot on Billboard's hot 100 and is among the top one-hit wonders of the 70s.
Scott McKenzie continued creating music until he retired from The Mamas and The Papas in 1998. He lived in Los Angeles and passed away on August 18, 2012.
"Barbie Girl" by Aqua (1997)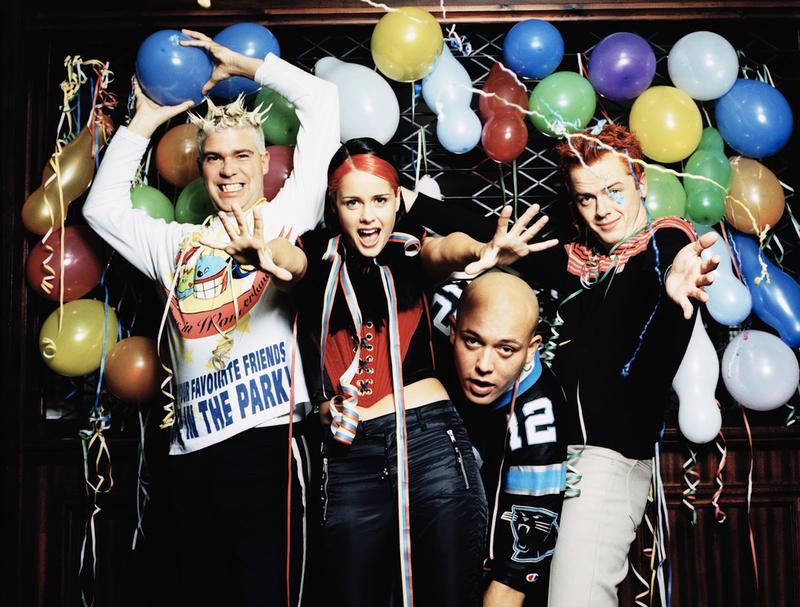 "Barbie Girl" by Aqua, a dance-pop group, is a 90s one-hit wonder that still garners listeners, and boasts of an incredible 1 billion views on You Tube. The song was remastered in HD and hit the #1 spot in the UK and Australia and the #7 spot in the U.S. It also earned a lawsuit from Mattel — how fantastic!
Aqua was a blazing hot musical group with crossover success in the late 90s and early 2000s. They did, however, momentarily separate before reuniting in 2008 to perform several tours and concerts up to 2022.
"Baby Got Back" by Sir Mix-a-Lot (1992)
Initially banned by MTV for its lyrics, this song went on to earn Sir Mix-a-Lot a Grammy in '93. Nicki Minaj famously samples the hit in "Anaconda."
"My Sharona" by The Knack (1979)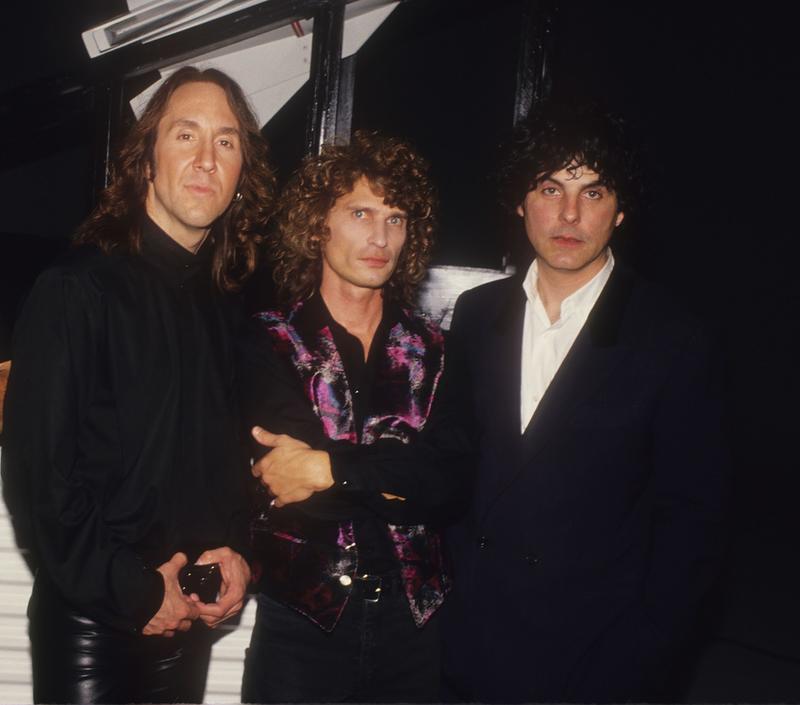 "My Sharona" by The Knack was among the one-hit wonders of the 80s for its bold take on edgy rock music. Consequently, the song topped the charts for six weeks, claiming certified Gold Platinum faster than the Beatles' "I Want to Hold Your Hand."
The Knack continued to work together, making follow-up songs and live performances until Fieger died in 2010, when the band disbanded.
"Sugar, Sugar" by The Archies (1969)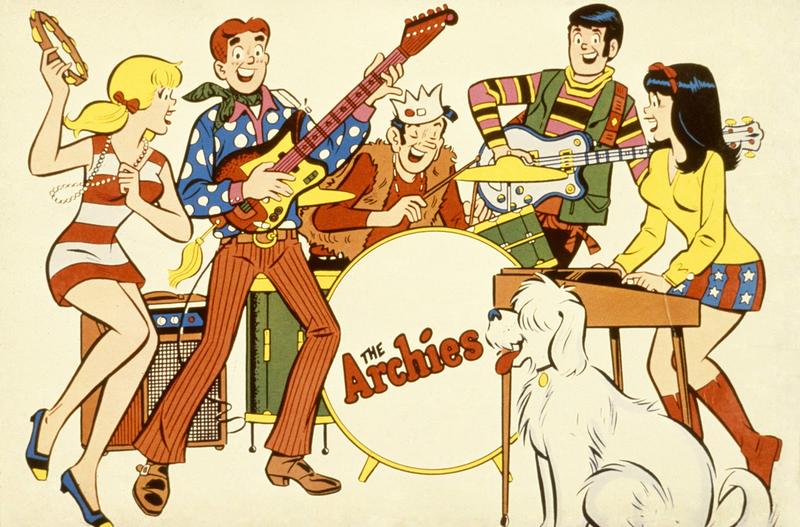 Recorded by The Archies, a "virtual band" composed of the Archie Comics characters, this 1969 hit sold 1 million copies in four months and held the #1 spot on Billboard's Hot 100 for four weeks.
"Whoomp! (There It Is)" by Tag Team (1993)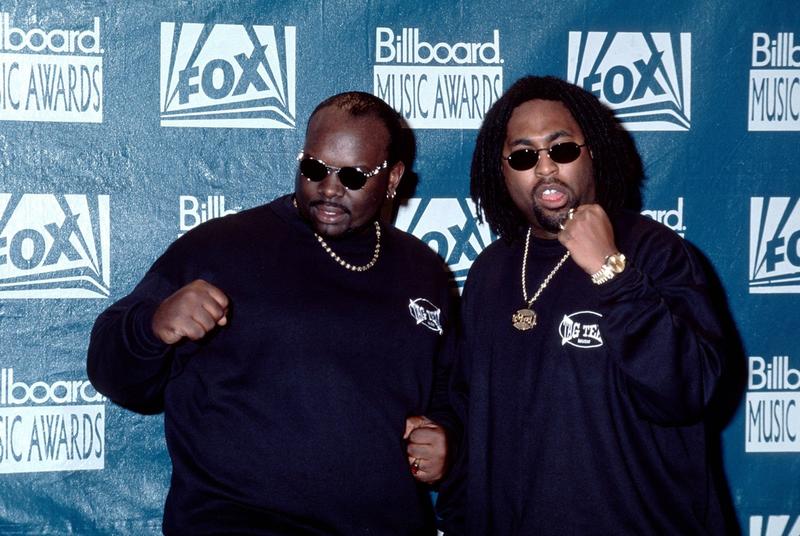 Although it peaked at #2 on Billboard's Hot 100, this song stayed in the Top 10 for 24 weeks and has sold more than 4 million copies.
"Eye of the Tiger" by Survivor (1982)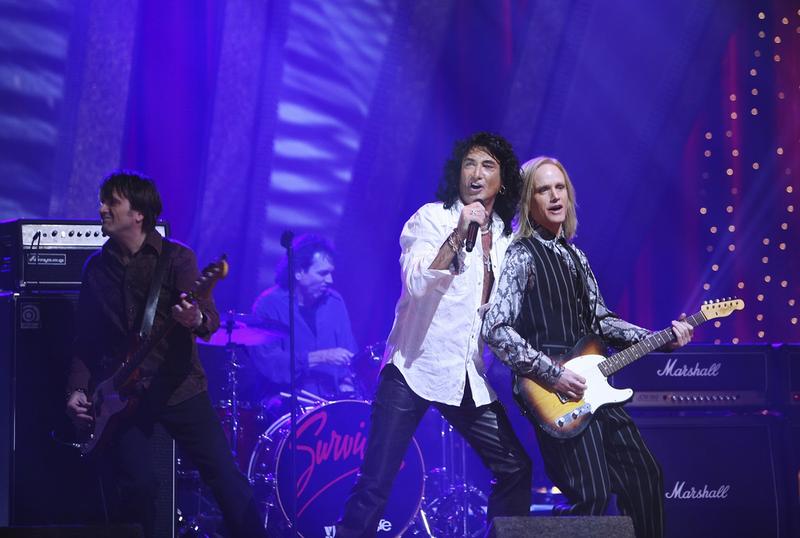 Thanks to the massive exposure this tune received from Rocky III (1982), it remained #1 on Billboard's Hot 100 for six consecutive weeks, went 2X Certified Platinum in the U.S. and earned Survivor a Grammy.
"Somebody That I Used to Know" by Gotye featuring Kimbra (2012)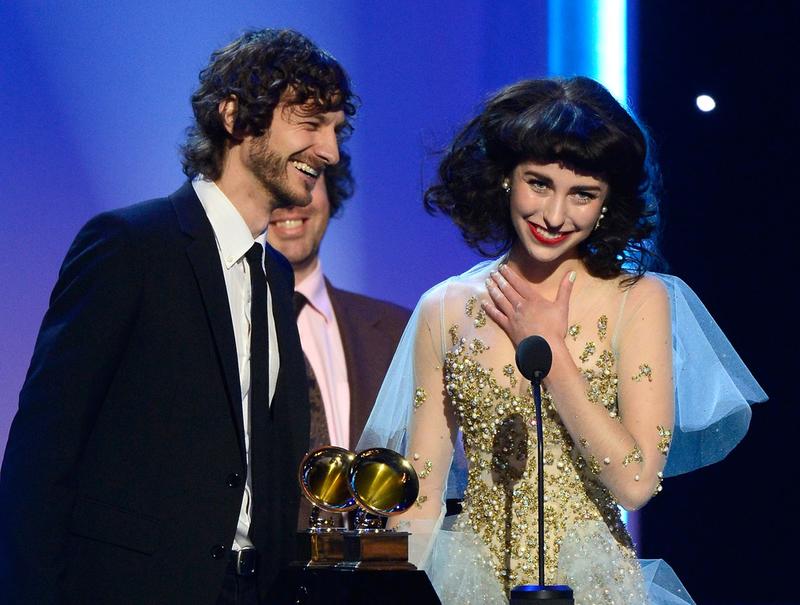 As one of the bestselling digital singles of all time, the song went 11X Certified Platinum in Australia and 8X Certified Platinum in the U.S. — and won two Grammys.
"Macarena" by Los Del Rio (1996)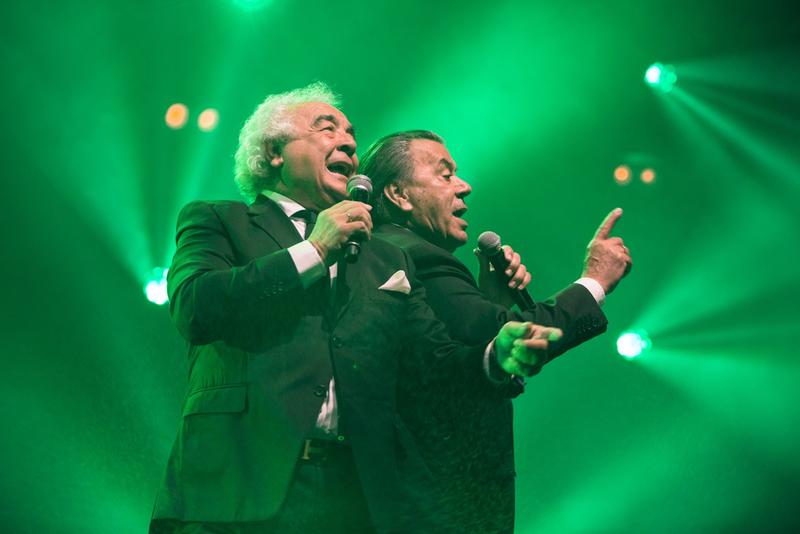 Los Del Rio's "Macarena" was another song with an iconic dance that became a top one-hit wonder of the 90s. You probably know the dance; it has remained popular decades after the song's debut.
Los Del Rio capitalized on "Macarena's" fame by producing covers and many song variations. They later received a Latin Grammy lifetime achievement award in 2017 as they continued composing music and entertaining fans worldwide.