It's no secret that the ever-growing number of Airbnb properties around the world has changed the way people travel. In fact, on any given night, over two million people across the world stay in one of the platform's verified properties. Of course, that was pre-COVID-19 pandemic. The rental company took a hit in the first year of the pandemic, as did much of the travel industry, but has reported in the first quarter of 2022 that bookings have, for the first time since 2020, exceeded pre-pandemic levels.
At the start of the pandemic, Airbnb implemented strict guidelines around cleanliness protocols. And unlike hotels, many Airbnb spaces offer completely private accommodations, meaning you won't have to share common spaces or amenities. But how do Airbnb's safety standards compare to those set by hotel chains? And as more people return to travel while facing the ongoing risks of COVID-19, does Airbnb remain a safe option for accommodation?
How Clean Is an Airbnb?
Following the start of the COVID-19 pandemic, Airbnb launched an enhanced cleaning initiative, which requires all hosts and guests to follow stringent safety protocols. So, what exactly does that entail?
To ensure a safe cleaning occurs between each stay, this pandemic protocol is broken into five sections, which include cleaning dust and debris; using the right disinfectant; following room-by-room checklists; refreshing rooms after every stay; and, overall, meeting higher cleanliness standards. Hosts must ventilate spaces during cleaning whenever possible and allow for a certain number of hours between each check-out and check-in. When booking a listing, guests must commit to following COVID-19-related safety procedures as well. For example, guests and hosts must wear masks and practice physical distancing when interacting with each other, when required by local guidelines. Guests are also prohibited from hosting large gatherings, defined as gatherings with more than 16 people. It's possible that this party ban will be lifted in the future, but for now, don't book an Airbnb if you want to party it up.
How to Vet an Airbnb Listing
Before you book your Airbnb, be sure to look for any red flags. For one, if your prospective host is unresponsive, consider rebooking. That is, if you're worried about a host following the cleanliness and safety protocol outlined above, unresponsive or vague hosts should be avoided. Additionally, be sure to read through the most recent reviews. "Trust in our community is also built on our review system," an Airbnb spokesperson stated, suggesting that guests should speak up if they feel unsafe during a particular stay. "And in the very rare cases when things go wrong, we encourage our users to contact community support so we can respond accordingly." Finally, be sure to avoid hosts who pressure you or require you to book outside of Airbnb's platform.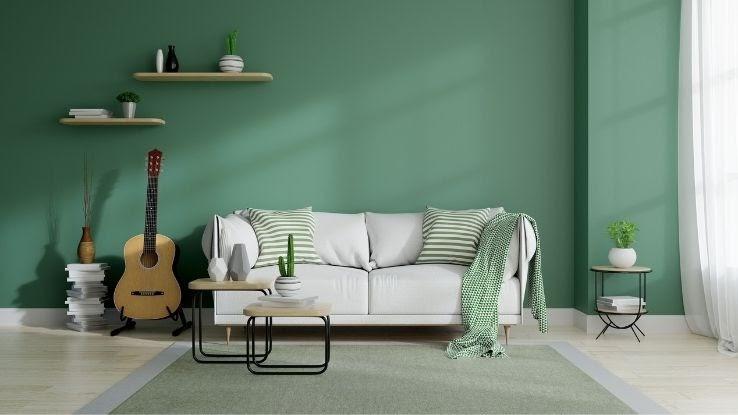 Upon arrival, we recommend taking some time to make sure you feel comfortable with your accommodations. You could do some additional cleaning of your own if it would give you peace of mind, though surface contamination and transmission is not as much of a risk as was thought possible in the early days. If your space has some windows that you can throw open, there's no harm in ventilating the space a little bit more. If you see dust upon your arrival, that's a clear indication that the host didn't follow the COVID-19-compliant cleaning protocols — and a clear sign that you should reach out to Airbnb's support team. If the property ends up being dirty or unsafe, guests will receive a full refund.
With all of this in mind, try booking an Airbnb with a flexible cancelation policy, so that, if needed, you can cancel your stay roughly 24 hours beforehand. After all, guidance is changing constantly and some airlines are having trouble meeting new travel demands.
Airbnb vs. Hotels: Which Is Safer During the COVID-19 Pandemic?
So, how do Airbnbs stack up to hotels? Given the fact that many Airbnbs have cleaning supplies on hand as well as washing machines and dishwashers, they appear to be a more attractive option. Depending on the size of the hotel you're eyeing, you may encounter other guests on a frequent basis, especially if there are shared amenities. In most cases, this doesn't happen in private Airbnb rentals, and, if you do have to meet your host, you can always opt to wear a mask for added protection.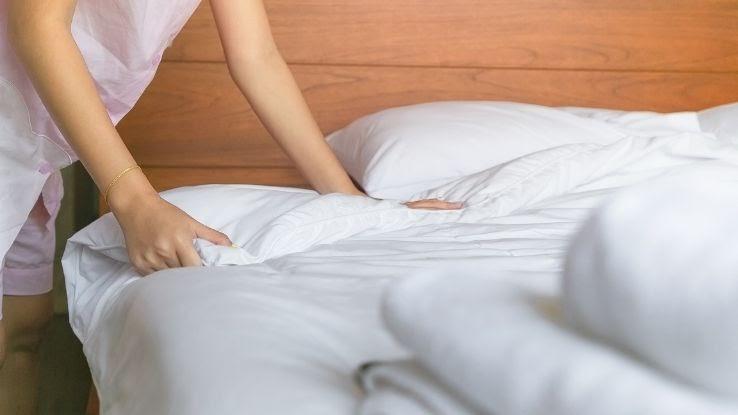 Of course, major hotel chains have also adopted pandemic protocols when it comes to ensuring top-notch cleanliness in both private and public areas. These protocols are typically written on every hotel website and include things like social distancing, contactless check-in, and enhanced cleaning procedures. Unlike Airbnbs, however, different hotels have their own approaches when it comes to cleanliness. For example, some hotels use electrostatic sprayers to sanitize all rooms, while others inspect rooms with black lights and perform thorough cleans every hour.
While this does ensure an impressive level of safety, some travelers may prefer the privacy that Airbnb offers as well as the ability to sanitize their linens and dishes before using them. "Homes have become a place of shelter," Greg Greeley, Airbnb's president of homes, noted recently, "and the future of travel will also rely on a new comfort zone, with the privacy and benefits of a home away from home, without crowds or high turnovers."
How to Stay Safe in an Airbnb During COVID-19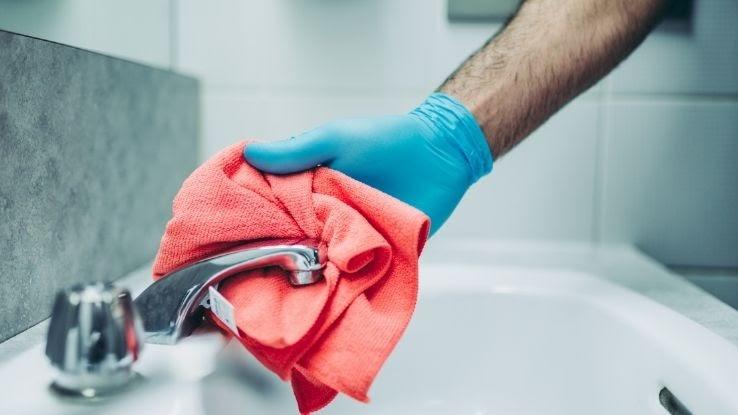 After arriving at your property, there are a couple of things you can do to ensure your own safety as well as that of future guests. We recommend:
Checking the CDC Covid-19 by County tracker to see what case counts are like where you are traveling. This tracker can help you understand what sorts of precautions you should take based on local case counts.
Doing your own inventory of cleanliness. The fastest way to determine whether or not your host has sufficiently cleaned your property is by looking out for signs of disinfectants and checking for dust and fingerprints.
Consider asking your host if contactless check-in and check-out options exist. For example, your host can provide you with an access code or leave the keys somewhere safe on the property.
COVID-19 cases and deaths in the United States are in flux, so you always proceed with caution — even if you're vaccinated — as the pandemic is still ongoing. Be sure to follow up-to-date guidance from the World Health Organization (WHO) and the Centers for Disease Control and Prevention (CDC). Doing so can safeguard not just your health, but the health of Airbnb hosts, fellow travelers, and the locals whose communities you're visiting as well.