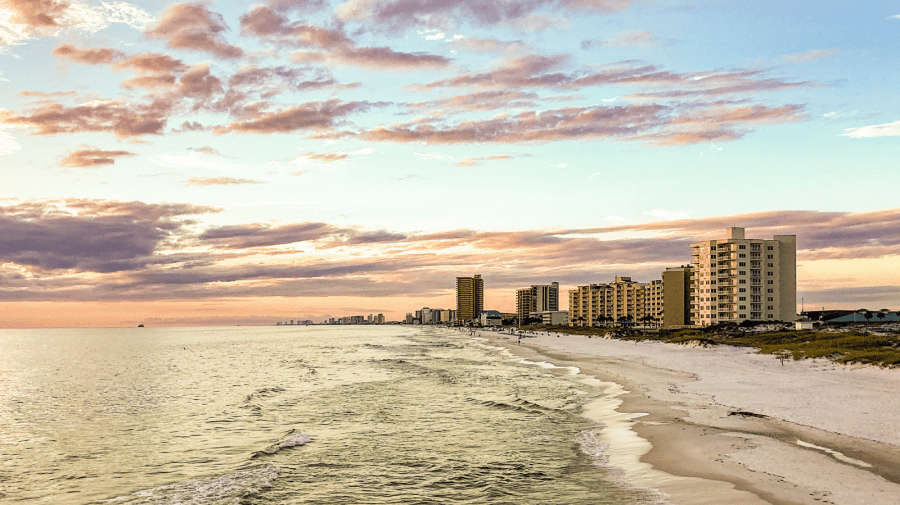 Florida is easily one of the most popular tourist spots in the United States, especially thanks to big-name destinations like Orlando, Miami, West Palm Beach and Fort Myers. We've already mentioned that Pine Island is a must-try getaway, but Panama City is another spot to add to that growing list.
While Panama City, Florida is a prime location for spring breakers, the city still offers a lot for other types of vacationers, too. Located right on the water, this Sunshine State must-see is known for its lazy beach days, great shopping spots, fun nightlife and delicious food scene. So, whether you're looking for a refreshing long weekend getaway or an extended family vacation, Panama City has something for everyone.
Where Is Panama City and How Do You Get There?
Located in northwest Florida, Panama City is on the state's "Panhandle", approximately 100 miles west of Tallahassee, Florida's capital. Since it's a beach resort-filled area, Panama City is most popular during spring break and throughout the summer months. Each year, it welcomes about 4.5 million visitors, making tourism a huge component of the city's economy.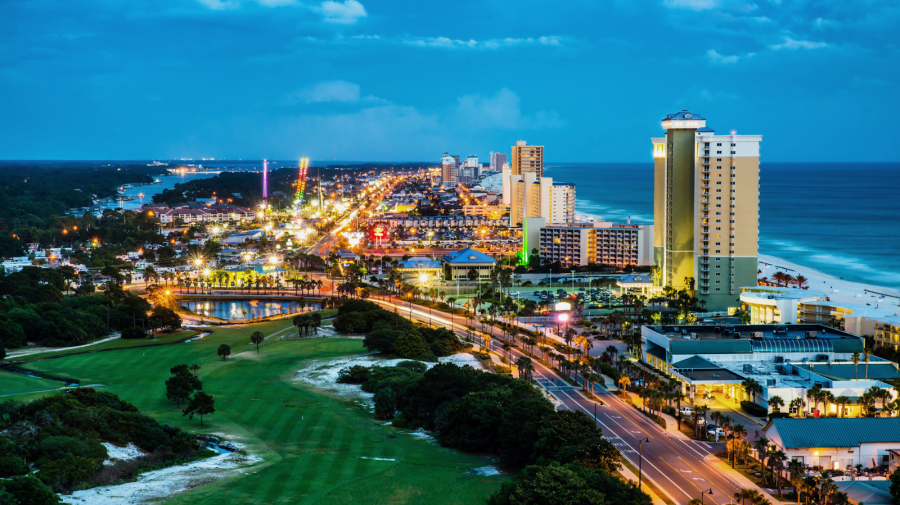 If you're flying into Panama City, the closest airport is the Northwest Florida Beaches International Airport. Depending on how far away you live from the Sunshine State, you can also take a road trip — and it might be worth the gas prices. At some point, you'll turn onto Highway 98, which is known as Panama City Beach Parkway, and runs right along the city's famous shoreline.
With tons of beachfront properties — and even some all-inclusive resorts — to choose from, you really can't go wrong when it comes to lodging. Some of the most popular hotels in the area include the Sheraton Panama City Beach Golf & Spa Resort, Carillon Beach Resort Inn and Calypso Resort & Towers.
Beach Days and Water Activities Are King
Home of the popular Panama City Beach, this Florida hotspot boasts 27 miles of white-sand beaches. As you might imagine, millions of vacationers travel to the waterfront each year to swim in the water and bask in the sun. But that's not all that's on offer. From competitive beach volleyball games to kids building sand castles to springtime college parties, there's always something going on.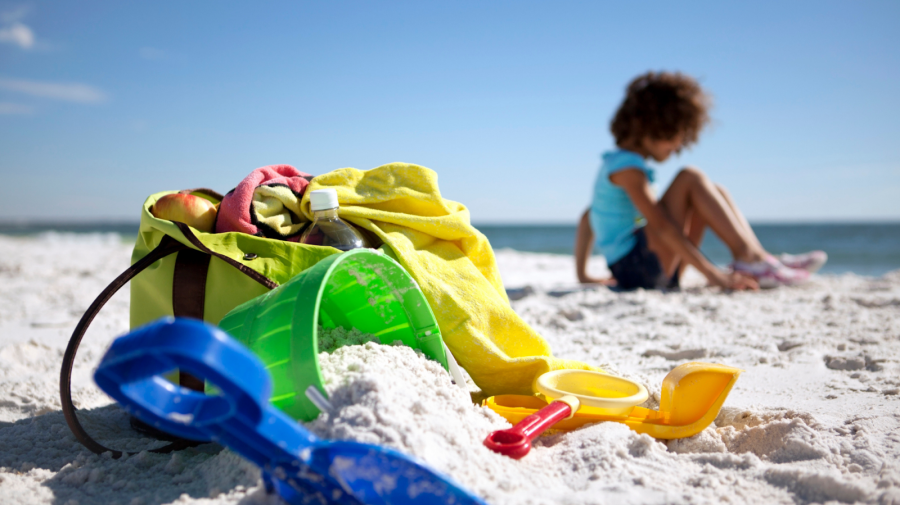 If you're feeling more adventurous, there are plenty of exciting water activities to enjoy. This prime beach destination is also known for its diving and snorkeling experiences, but there are also opportunities to jet ski, paddle board and parasail. You can even book an excursion to the nearby Gulf of Mexico to swim with dolphins or collect sand dollars. Plus, seasoned fishermen can enjoy fishing on the various piers or off of rental boats.
The Nightlife Is Another Highlight
Panama City has a pretty infamous nightlife scene, making it attractive to college students and other young adults who venture to Florida for spring break. If you're looking to dance and enjoy some good drinks, there are plenty of places to try. Some highlights include Patches Pub and Grill, Schooners Last Local Beach Club, Runaway Island Beach Bar and Grill, and, finally, Dat Cajun Place Cafe. Another fun fact? The city even has bars on the beach, which are perfect for getting late-night drinks and snacks.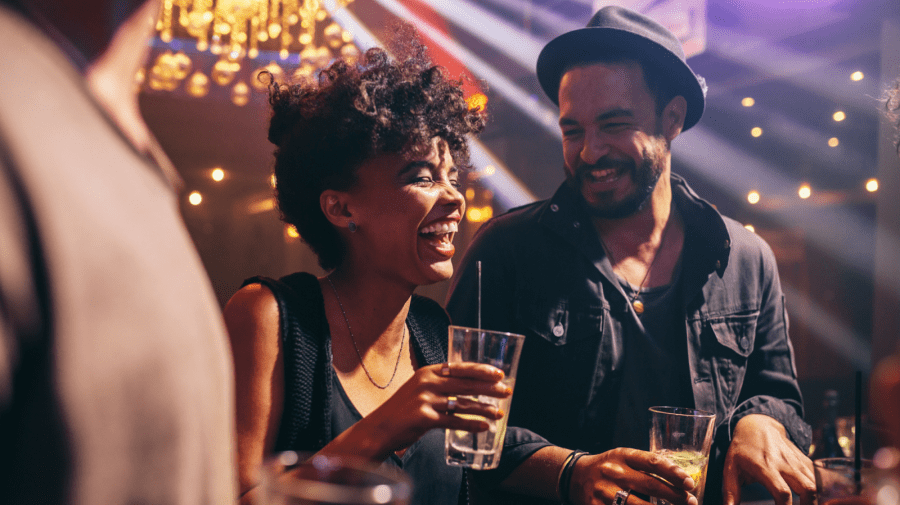 You'll also find some incredible music venues that feature predominantly local bands. Feeling brave? Some clubs and bars offer karaoke nights; both Ms. Newby's and Newby's Too are great places for a taste of Panama City's karaoke and live music scenes. Of course, there are also clubs with DJs, so, if you're stepping out for a night or two, be sure to wear your dancing shoes.
Does Panama City Have a Boardwalk?
Looking for a boardwalk area in Panama City? A walk around Pier Park is a must. It's also the premier shopping and entertainment spot for those looking to spend some cash and come home with some fun souvenirs. This outdoor shopping district is located within walking distance of Panama City Beach and houses over 120 stores, including Target, JCPenney and Dillard's.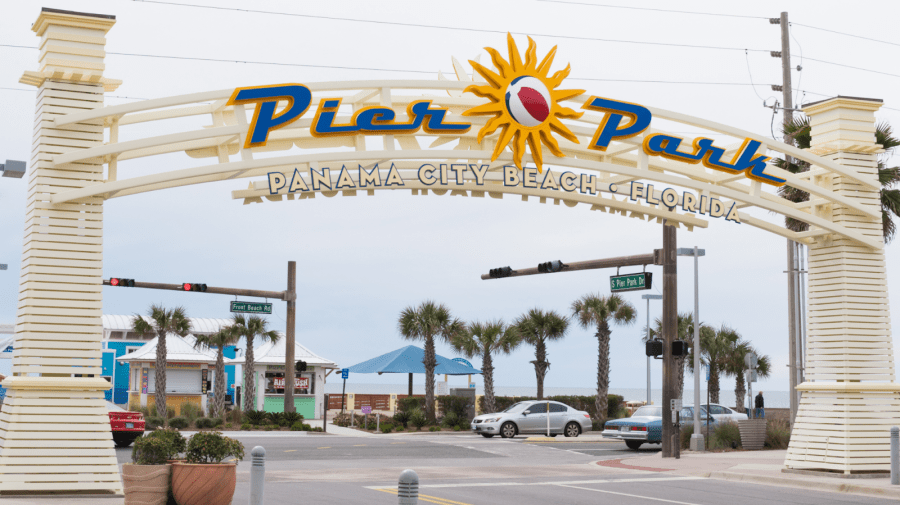 Pier Park also offers excellent dining and entertainment options, including its Grand IMAX theater and Dave & Buster's. You'll also find all the tourist town usuals, like a Margaritaville, Longhorn Steakhouse, Starbucks, Auntie Anne's and the Osaka Japanese Hibachi Steakhouse and Sushi Bar. The shopping district is so popular, in fact, that it's been expanded to two other locations — the nearby Pier Park North and Pier Park West.
Is Panama City Better than Destin, Florida?
Destin, Florida, is a little over an hour away from Panama City. Famous for its white-sand beaches, Destin attracts flocks of tourists, too. Because Panama City and Destin are so close to one another, folks often compare them. So, which is the better vacation spot? It all boils down to what you're looking for in a trip to the Sunshine State.
Both areas offer nice beaches, but tourists say that Destin is more upscale with better shopping and restaurants. Not to mention, Destin might be a better spot for an adults-only vacation as Panama City has more to offer kids, teens and college-age travelers.
On the other hand, there's just more to do in Panama City. With amusement parks and water activities galore, it's a better fit for both families and the more adventurous vacationer who doesn't want to spend all their time on the beach. It might also be a bit easier on your wallet. Still, the cities are so close together that experiencing the best of both worlds on a single trip is a definite possibility.