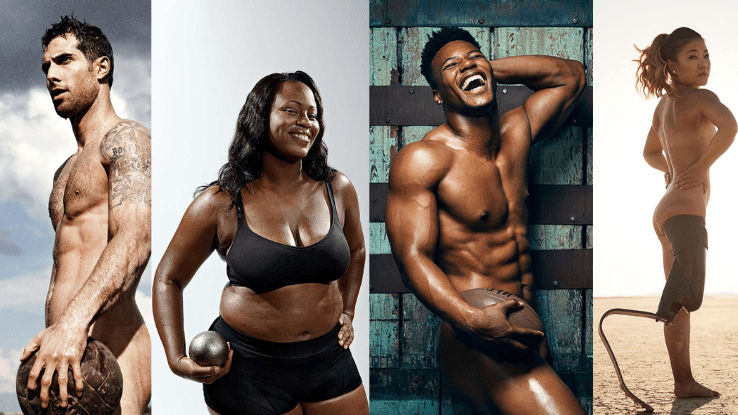 ESPN Magazine went out of print in 2019 and it, like much of print journalism, is sorely missed. While it's great that the magazine lives on as ESPN.com, its "Body Issue" was something that people looked forward to every year. ESPN's annual "Body Issue" was a series of portraits featuring professional athletes, all of whom posed nude. A powerful statement, the issue signaled that ESPN was a bit ahead of its time.
While the magazine lives on online, there hasn't been a new issue since 2019. COVID-19 couldn't halt pro sports seasons or the journalists who gathered to talk about those seasons in the long run. So, did the "Body Issue" really have to go in 2020?
Three years later, the human body is at the forefront of many social issues, from legislation looking to dictate bodily autonomy to the hotly debated concept of "body positivity".  With all of this in mind, the "Body Issue" seems more relevant now than it ever has. Reading about and seeing honest expressions from the faces of sport — something that typically brings people together — is exactly what we need in endemic times. Let's dive a little deeper into why we love the "Body Issue" and why we'd love seeing it on ESPN again. 
The Body Issue's "Extreme" Beginnings
In an interview at NPR, Alison Overholt explained how the "Body Issue" came about when she was Editor-in-Chief of ESPN Magazine. Overholt was inspired by X-Games athletes who had recently done an artful nude photo shoot. This was in the late '00s, at least a year prior to the creation of Instagram. "Selfie" had not entered most vocabularies and digital cameras were still more popular than camera phones.
Admiring the shoot, Overholt noticed that people could tell which athletes played which sport by the shape of their body. Posing nude for a magazine is still taboo today, but 2009 seems like such a different time because it predates social media's rise to ubiquity. Overholt wanted to bring that energy to ESPN Magazine, but knew she needed at least one big-name star athlete to agree to it.
That athlete was Serena Williams, one of the greatest athletes in the world. She was soon joined by the NBA's Dwight Howard, the NFL's Adrian Peterson and Ryan Lockte, a decorated Olympic swimmer.
Empowering Athletes…Tastefully
Prior to ESPN's "Body Issue", the magazine's competition had a similar annual issue that catered to a different…aesthetic; Sports Illustrated's "Swimsuit Issue" has been a tradition for the publication since 1964, but instead of using athletes, Sports Illustrated uses models. Photos erred on the side of sensuality. With the "Body Issue", ESPN did something new.
The athletes modeling for the issue often posed with equipment from their sports. Sometimes they posed in group settings or on their sport's field, court, track or venue. Team USA's Aly Raisman, for example, noted after posing for the issue that, "sometimes, when you look through magazines or you see these beautiful models, it's hard because you want to compare yourself to them. Although they're stunningly beautiful, I'm not someone who's six feet tall and super, super skinny, I'm not a size zero, so I could never look like that. I'm 5'2", and I 'm really strong and muscular so it's completely different."
"Completely different" is exactly what ESPN was going for. Instead of serving sex, they went for sports, stories and the human body. It's not completely out-of-the-box to put athletes on pedestals; we do that all the time. But the stories told in the "Body Issue" were about the athletes' relationships to their bodies.
For example, ESPN created space for athletes like Gus Kenworthy to explain that he kept his body strong because it made him feel safe as a young gay man. Similarly, paralympian Scout Bassett was able to open up about his accident, which resulted in amputation. People love sports for their stories, and the "Body Issue" gave athletes enough character to humanize them beyond the striking photographs.
Size, Shape, Sport and Skin: Body Diversity in the "Body Issue"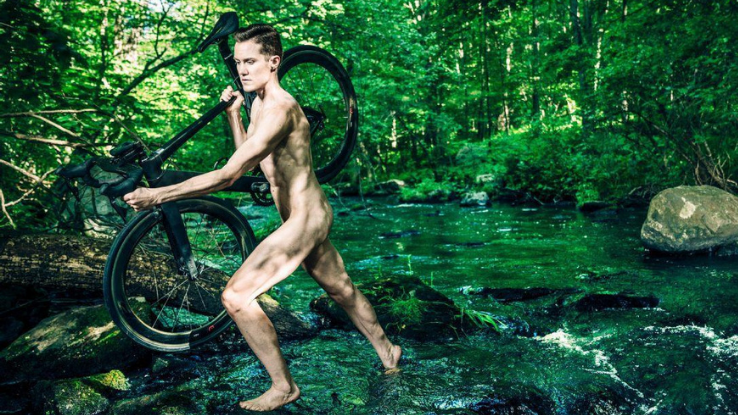 Body diversity is the measure of different kinds of bodies occupying a given space. The parameters for diverse bodies are nearly endless — size, weight, race, gender, nationality, tattooedness. The list goes on! Each issue of the "Body Issue" was filled with people from all walks of life and from all over the globe. Even communities that are rarely represented in media in general, let alone sports, were given the spotlight.
As the issue went on annually, the range of body types only grew. There was Kerri Walsh Jennings, who was featured in the 2013 issue while pregnant and after giving birth. Olympic rower Oksana Masters opened up on what it was like to be a paraplegic person in sports in 2012. Chris Mosier, a duathlete (cycling and running), was able to tell the magazine, "I feel very comfortable in my own skin," when interviewed as the magazine's first trans athlete to appear in the issue in 2016.
Even though these are professional athletes, the "Body Issue" isn't all six-packs and muscles. Offensive lines for the Philadelphia Eagles and Dallas Cowboys have posed together. Vince Wilfork, a defensive lineman, posed solo. The issues have been criticized for not including a broader range of sizes in women, so why not bring the annual tradition back and solve the problem?
Why It Has to Be ESPN and Not Any Other Platform
Projects similar to the "Body Issue" exist today; on the tech side of things, it's never been easier to put a body diversity-centered project together yourself — be it on Instagram, Tumblr or another platform. While smartphone cameras are well equipped to take pictures that resemble the quality in the magazine, ESPN needs to get back into the game, so to speak.
ESPN, owned by the Walt Disney Corporation, has one of the largest platforms on the globe. When it comes to sports, ESPN is unrivaled in terms of its reach, its ubiquity and its trust. As the most trusted name in sports, ESPN has the opportunity to expand its representation efforts and be even more inclusive. This type of representation could inspire future Hall of Famers and sway the opinions of coaches and players who need to expand their worldviews. ESPN can help build a better world.
When companies like Disney and ESPN say that being Black, queer, passionate about sports, an immigrant, a parent and so on can also lead to success, it means something different. People have trusted these names for their entire lives and turned to them for representation. With hate crimes are on the rise, shaping a more diverse, truthful narrative is essential.
Sports in general are about unity and defying the odds. The "Body Issue" is only a few (green) lights and an iPhone away from being brought back. ESPN is sitting on a beloved family recipe for unity; other people can replicate the ingredients, but no one makes it quite like them.