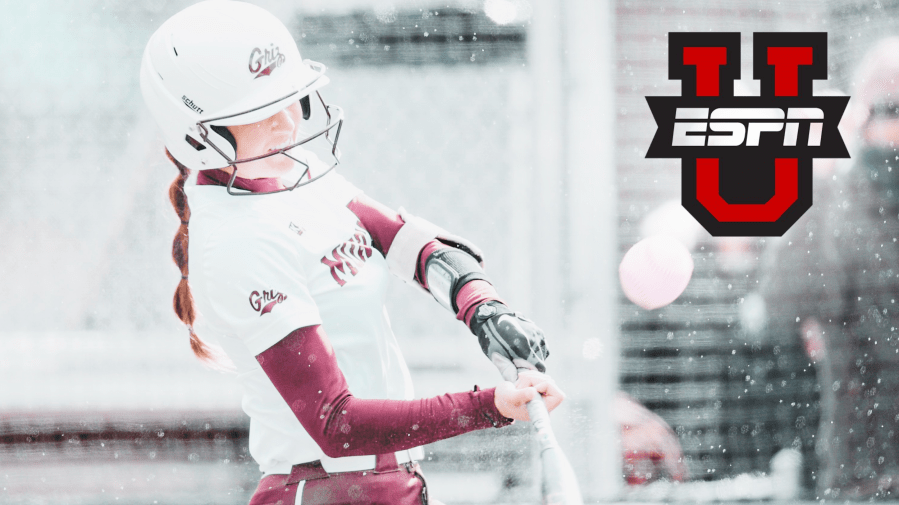 College sports don't always get as much primetime coverage as professional sporting leagues — unless there's some big matchup or tournament on. If you're lucky, you might catch a few live games on your local channels and, occasionally, on a major cable network, but if you're looking to follow your college team of choice through the highs and lows of a whole season, you'll need to think up a streaming strategy.
And that's where college sports-centered solutions like ESPNU come in. Here, we'll explore how college sports fans can watch ESPNU, and a few other sports streaming options, without cable.
What Is ESPNU?
More likely than not, you've heard of streaming services like ESPN+, which you can bundle with other big-name streamers, like Disney+ and Hulu. But ESPNU, a channel dedicated to covering (mostly) college sports, might be new to you.
Think of ESPNU as a complementary version of your standard ESPN Network, but one that's focused on every college-level league, from soccer to UFC. The downside? Well, ESPNU doesn't have all of those ESPN perks — with no pro basketball or football games on the docket, it's more like ESPN lite.
College Sports Coverage On ESPNU
ESPNU has invested heavily in the rights to cover college sports across a bulk of the country. Some of the athletic conferences that have given ESPNU the authorization to cover their various seasons include the American Athletic Conference, Mid-American Conference (MAC), Ivy League, Atlantic Coast Conference (ACC), Missouri Valley Football Conference. Mid-Eastern Athletic Conference (MEAC), the Big 12 Conference, and the Big Ten Conference, just to name a few.
Needless to say, the coverage is comprehensive, especially when it comes to live sports. With ESPNU, you'll have access to live college basketball, football, softball, lacrosse, and hockey games. As an added bonus, ESPNU also brings you the latest from a few pro leagues, like the MLB, MLS and NHL, and it allows you to tune into big events like the U.S. Open and the PGA tour.
Other Sports Shows on ESPNU
In addition to providing streams of live games, ESPNU offers a range of shows that center on college sports. One such show is the Recruiting Insider. Hosted by Lowell Galindo, recruiting analyst Craig Haubert and Tom Luginbill, ESPN's national recruiting director, the program covers the college football recruiting process and the hosts discuss the most promising young prospects.
Inside the Polls, which runs during the college football season, is also worth the watch. The show's hosts — anchor Mike Hall, analyst Todd McShay and Mike Gottfried, a former head coach — analyze football polls for certain teams and contrast them to their previous performances.
The popular Jeff Reichner-hosted show, Inside the Big East, also airs on ESPNU. The program looks at the weekly performance of schools and athletes linked to the Big East conference. Finally, we recommended taking advantage of the 30 for 30 backlog; ESPN's award-winning docu-series always has something interesting to offer, from deep dives into decorated sports heroes to the untold histories behind strange mascots.
How Much Does ESPNU Cost?
To subscribe to this college sports-centric channel, it'll cost you $6 per month (or $69 annually). Content with local college games broadcast live and on-demand sports shows and coverage? ESPNU is perfect for you.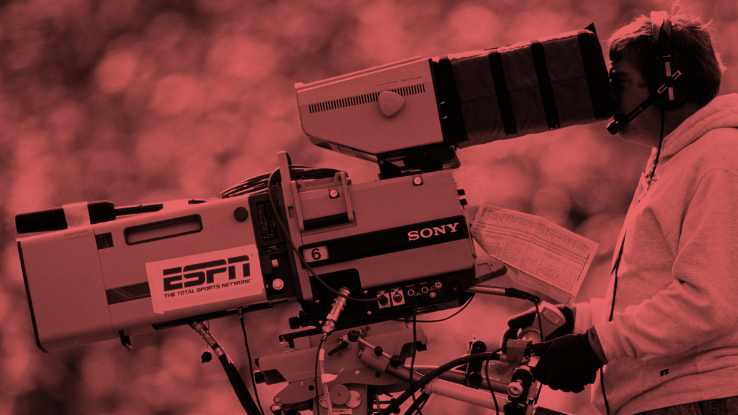 But, with limited live-streaming features, it may not be your only source of entertainment. One of the biggest cons? There's no DVR feature, which means you can't record games and tune in later. Not to mention, ESPNU limits you to a narrow slice of ESPN content — and just ESPN content. Other sports-minded or wide-reaching streamers, like fubo TV or Sling TV, allow you to access a variety of content across several networks.
Still, ESPNU boasts some real pros, too. For one, you can catch on-demand replays for both live streams and broadcast shows from ESPN+ on the channel. ESPNU also allows you to stream simultaneously on three different devices, and comes with an app version, allowing you to cheer on your team no matter where you are during game time.
Can You Bundle ESPNU with Hulu & Disney+?
If you enjoy college sports, but also wouldn't mind watching some movies or scripted TV shows, consider the Hulu, Disney+ and ESPNU bundle. For $14 per month, you'll not only have access to your beloved college sports, but the highly sought-after Disney and Hulu libraries, too.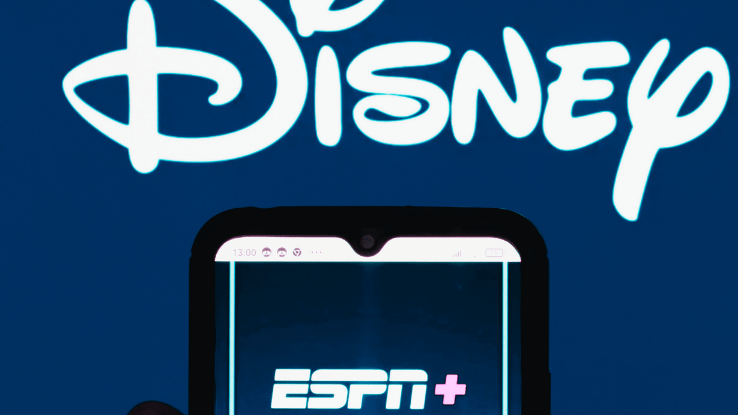 With this bundle, you'll have access to Hulu's basic subscription — a $6 per month cost — and a Disney+ subscription, which will run you $7 per month on its own. That said, if you purchase the bundle, you'll be paying just a dollar for ESPN. However, this bundle isn't really a means of adding more sports to your queue; although Hulu + Live Tv does provide live sports channels, basic Hulu is what's featured here.
How to Access ESPNU
Not sure how to get started with ESPNU? You'll be glad to know that it's very easy. All you need access to is a smartphone, a smart TV, or your computer. Additionally, even those with a PlayStation or an Xbox can watch ESPNU.
How to Watch ESPNU From Your Television
To get access to ESPNU you'll need to have a smart TV (or a compatible device). Then, simply follow the process below.
Download the ESPN app on your TV and fill in the required log in details for your account.
Click on the Settings icon at the top right corner of your screen.
Scroll the dropdown menu that appears and select Account Information.
Log in to your account to get an activation code.
Follow the directions that appear on your screen to log in using your credentials.
Wait for an on-screen confirmation to let you know that your account is linked to your TV, and then you can start streaming.
How to Watch ESPNU from Your Phone or Tablet
Download the ESPN app from Google Play Store or App Store.
Sign up on the App, or if you already have an account, Login using your credentials.
When logged in, go to the Home Screen, and click on the ESPN+ icon to begin streaming
How to Watch ESPNU from Your Computer
Navigate to the ESPN website through your browser
Sign Up option if it's your first time or the LogIn option if you already have an existing account.
Fill in your credentials.
Click on the ESPN+ icon on the navigation bar at the top of your screen to start streaming.
Besides all that great college sports coverage, ESPNU boasts an affordable price-point and a good dose of complementary, discussion-based programing. Sure, it's overall sports offerings are limited, but, when it comes to college sports, nothing is better than ESPNU.