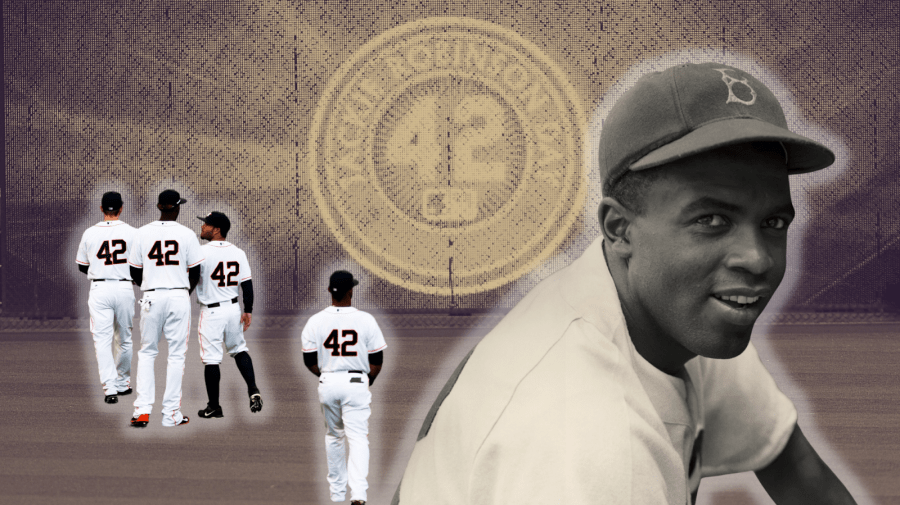 Each year on April 15, Major League Baseball (MLB) celebrates the anniversary of Jackie Robinson's debut as the first Black man to play in the Majors. At the center of the celebration is Robinson's jersey number, 42. Back in 1997, the league officially retired Robinson's number — that means, in the future, no one else will be able to wear it, except on April 15 each year, when every person who takes the field across MLB suits up in a #42 jersey. This gesture makes certain that Robinson's #42 gains a little more symbolic value each year.
In the context of sports, this is a really big deal. The only other player across the four major sports in the U.S. with his number retired league-wide is Wayne Gretsky, the consensus greatest hockey player of all-time, who had his #99 retired at the All-Star Game in 2000. Obviously, the retiring of a player's number, especially across an entire league, is one of the ultimate honors an athlete can be given. But can MLB take more than symbolic action on Jackie Robinson Day?
Baseball's Popularity Is Waning
This might go without saying, but the popularity of cultural institutions always changes over time. People change, which means they change how they spend their time and what they do for fun. Major League Baseball is no stranger to these ups and downs — MLB has "died" over and over again over the more than 150 years of its existence.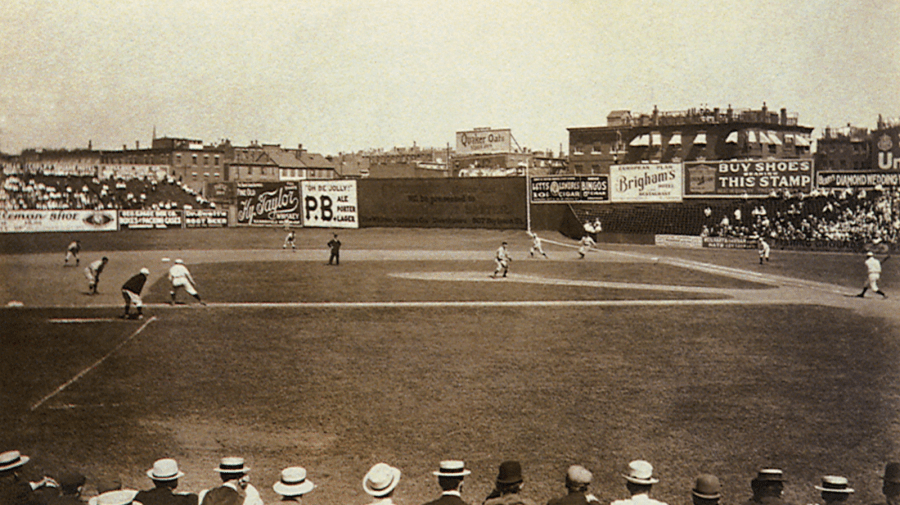 Nevertheless, baseball is becoming less popular as of late. Trying to parse why is difficult; you immediately get flooded by the many variables. There was a recent lockout. There's the ongoing focus on data and analytics that — fun as it has been to follow the changes in the game — has meant more strikeouts and walks and fewer exciting, athletic plays in the field. There's the fact that most games are way too long for viewers to sit through.
There are, of course, also cultural factors at work, and those are even more difficult to fully pin down. After Jackie Robinson's debut as the first Black man to play in MLB on April 15, 1947, the percentage of Black players in MLB steadily increased all the way up to over 18% through much of the 1980s. Since then, that number has been steadily declining. In 2019, Black baseball players made up just 7.7% of the league's athletes. That decline has coincided with waning TV ratings across the sport. It makes sense to wonder whether these factors are related, and why fewer Black athletes are choosing baseball.
The Importance of Speaking Up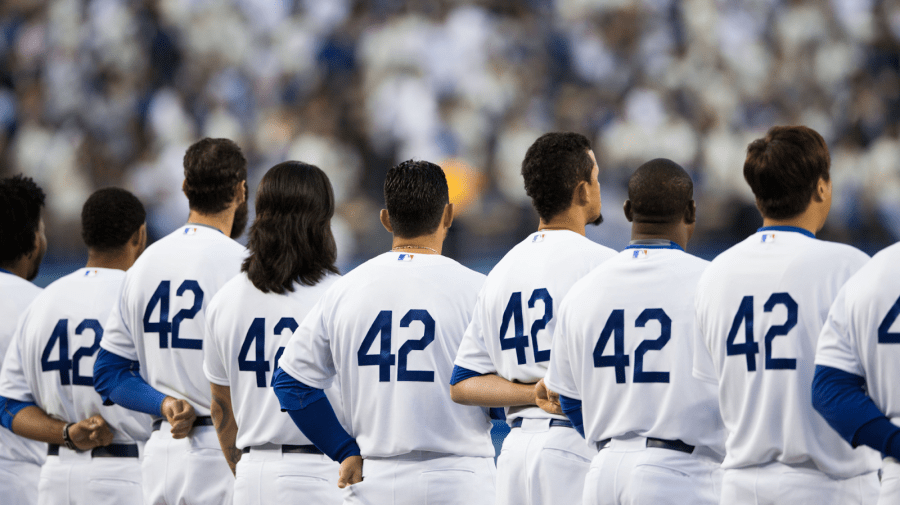 While Jackie Robinson Day is certainly a significant way to honor the life of the man, in other ways, this celebratory gesture falls short. Happy to celebrate Robinson's debut on the field, MLB has a much tougher time being forthright about the circumstances that made it take until 1947 for a Black man to be allowed to play in the Majors. Folks have expressed concern more recently that baseball is lagging behind other sports in responding to the racial injustices of today. 
For the past few years, time and again, MLB has failed to make bold statements, while other sports leagues — like the NBA and WNBA, for instance — have stepped up. In 2020, after police in Kenosha, Wisconsin killed Jacob Blake, NBA players organized, stopped playing, and leveraged their labor to get the league to agree to use NBA arenas as polling places ahead of the 2020 elections. Jackie Robinson Day (which had been delayed in 2020 until August 28th due to the pandemic) would have been an excellent opportunity for MLB to exemplify the kind of civil engagement Jackie Robinson was all about. But that didn't happen. 
Action Needs to Be More Than Lip Service
I've been in a ballpark on Jackie Robinson Day, and without question there's something moving about looking around and seeing all the players wearing Robinson's #42. I remember thinking about the braveness inherent to being the first person to do something, and the way Robinson continued to speak up long after his playing days were over. Still, it's hard to not feel like the celebration of Jackie Robinson only serves to mask the fact that baseball isn't doing enough to make things better now.
Former players like Preston Wilson, who was profiled on this subject by Sports Illustrated back in the summer of 2020, have made it clear that the decline in the percentage of Black players in MLB is related to MLB's attitudes around race. Wilson talks about his experiences with racism in the clubhouse, but he also points out more universal factors.
There are practical concerns, like the fact that the National Collegiate Athletic Association (NCAA) allows fewer scholarships for baseball than it does for football and basketball. There are also cultural concerns: most of baseball's executives are white — in far higher percentage than the players themselves — and most of the reporters who cover the sport are white, too. That has an impact on the discourse around the sport itself, which in turn has an impact on how the sport is perceived in the wider community.
Wilson makes it clear that more direct action is necessary if the MLB wants to create systems that ensure more Black people not only play baseball in the first place, but have the opportunity to move up into the league's managerial and executive positions as well. The celebration of Jackie Robinson's legacy should be a constant reminder to MLB to be more proactive about taking this kind of action. The popularity of the sport itself depends on it, and maybe there's something hopeful about that: baseball's best bet, moving forward, is to be on the right side of history.