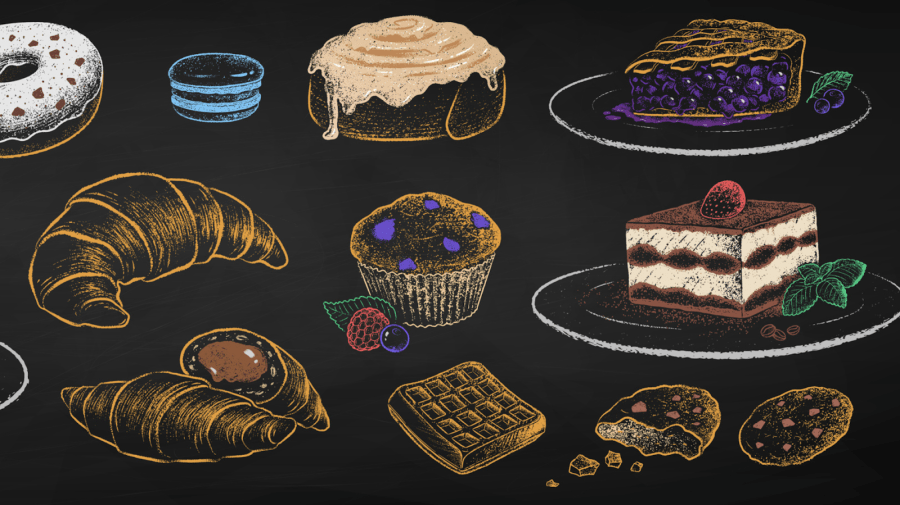 What's a meal without dessert? As a matter of fact, if you'd rather skip dinner and just have some desserts, we wouldn't blame you. Whether you're into chocolate-centric dishes or fruit-filled ones, there's a dessert out there for everyone. 
And much like we've discussed in previous posts about the best pizzas and most inventive hot dogs from around the United States, various parts of the country take pride in their one-of-a-kind regional desserts. From beignets out of New Orleans to Oregon's Marionberry Pie, here are some of the most delicious desserts from around the U.S.
Berger Cookies
Berger Cookies are a popular dessert from Baltimore, Maryland. Birthed in 1835 when German immigrant Henry Berger opened up his own bakery in the area, the original cookie was rather unique — soft and cake-like with a tasty fudge icing.
Often imitated but never quite duplicated — especially not by mass cookie manufacturers — the company website notes that, "unless the cookies are branded as being Berger Cookies, you aren't getting the original Baltimore classic." 
Beignets
In the 17th century, French colonizers first brought this dessert to North America. The fried, sugar-sprinkled dough treat became popular in Canada's Acadia region, but after the British assumed control of the area roughly a century later, Acadians left, migrated to Louisiana.
Prior to the early 1800s, Louisiana was full of French settlers, hence why the Acadians — later known as the Cajuns — settled there, bringing with them their culture, language and, of course, food. These days, people stand in line for hours at places like New Orleans' popular Cafe du Monde for these powdered sugar-covered squares of fried dough.
Buckeyes
When you hear the word "Buckeyes," you likely think of Ohio State University's mascot of the same name. Not into sports? Well, if that's the case — or if you're from Ohio — you may be more familiar with buckeye nuts.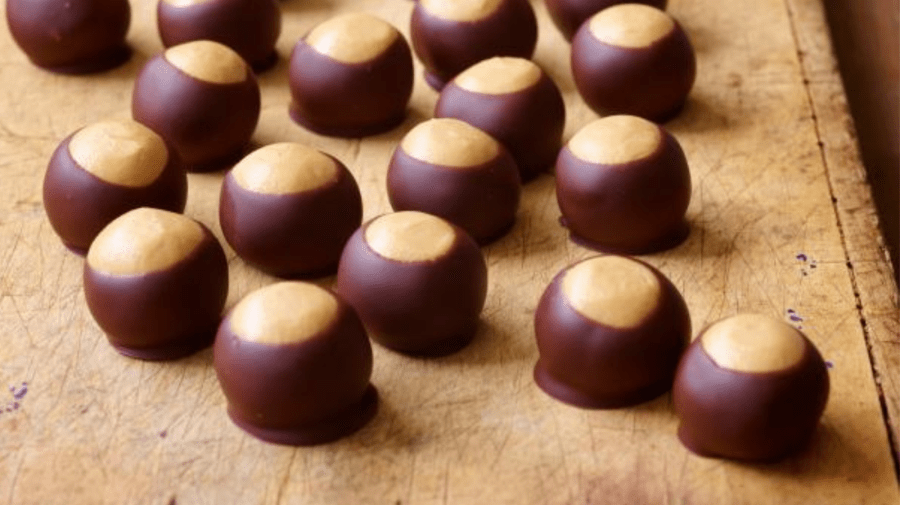 Shed by trees of the same name, buckeyes look a bit like chestnuts, and they're used in a unique no-bake dessert that's — not-so-creatively — also known as buckeyes. Made of smooth peanut butter balls and dipped in dark chocolate, buckeyes were reportedly invented by Ohio resident Gail Tabor in the 1960s and sold at Ohio State games.
Black and White Cookies
A staple of New York City, black and white cookies are made from a soft cake base, much like Berger Cookies. However, this dessert is typically topped with fondant. One side is topped with chocolate fondant, while the other side is topped with vanilla fondant.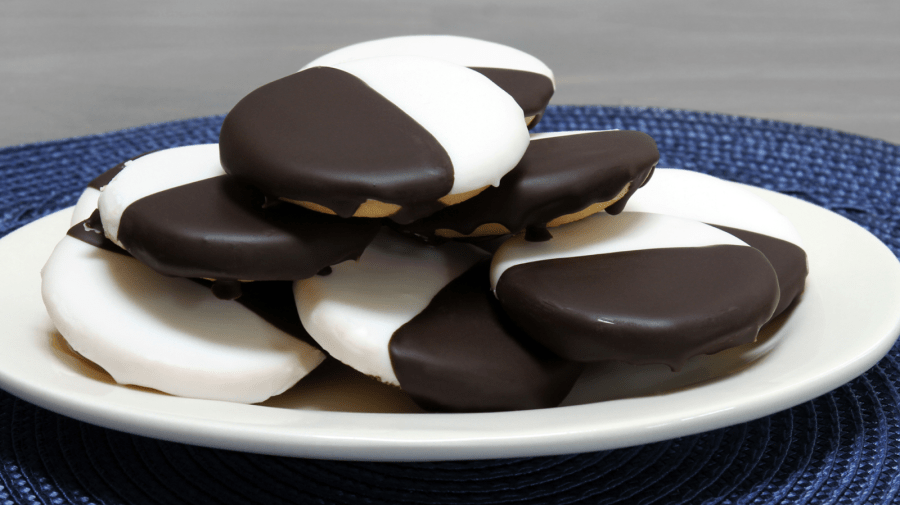 Many bakeries (and diners) in NYC, like Glaser's Bakery and Joyce Bakeshop, offer delicious versions of these two-toned treats. However, the famed restaurant Zabar's claims to make some of the best black and white cookies in the state.
Whoopie Pies
Sure, whoopie pies are made across the country, but these treasured desserts have a long-standing history in New England. Most often associated with Maine or Massachusetts, whoopie pies are actually Amish in origin. Even today, they're sold in Amish markets throughout Pennsylvania. According to Amish lore, children would shout, "Whoopie!" upon finding these treats in their lunch. And it's easy to understand why.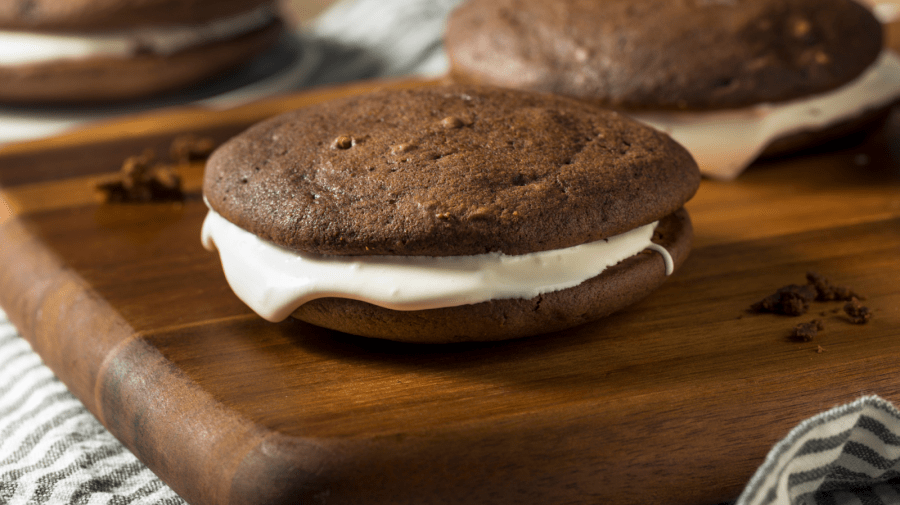 Although they range in size, the "pies" — which are actually more like little cakes — are often the size of a big hamburger. Traditionally, whoopie pies are made with soft chocolate cookies and a white, creamy filling in the middle.
Fortune Cookie
These days, fortune cookies often accompany takeout meals from your local Chinese restaurants. But these well-known post-dinner treats actually originated in Japan. In the 1870s, some shops in Kyoto, Japan, sold folded crackers with fortunes tucked inside. These were known as tsujiura senbei — "fortune crackers".
Over the next few decades, Japanese immigrants came to the U.S. to fill the gap in the labor force created by the racist Chinese Exclusion Act of 1882, which expelled Chinese immigrants from the country. As Japanese bakers set up shop in cities like San Francisco and Los Angeles, the fortune cookie — well, the sesame- and miso-flavored cracker predecessor — became something of a staple.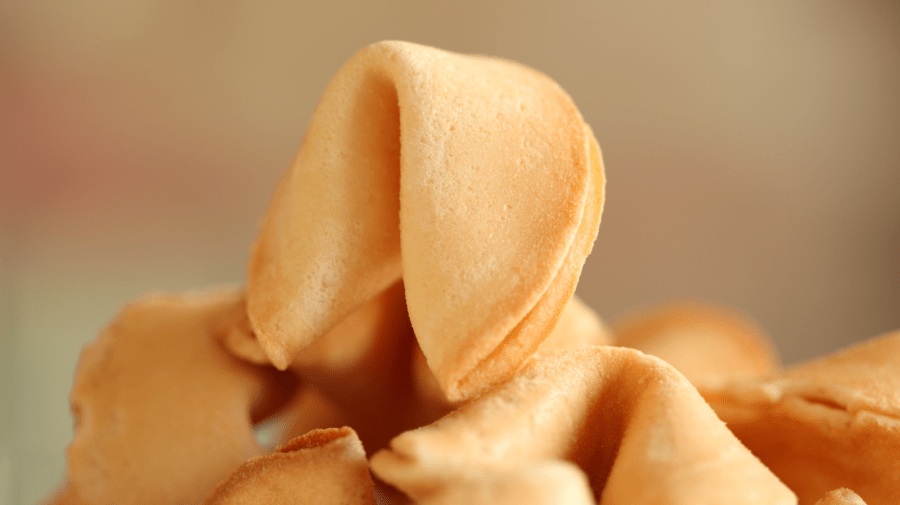 While one of the most popular stories surrounding the contemporary cookie's origins cite San Francisco's Japanese Tea Garden in Golden Gate Park as the first place to serve the treat, this is largely up for debate. Still, the Tea Garden was at least one of the earliest, sourcing their cookies from Benkyodo, a Bay Area bakery that says it invented a means of mass producing the cookies in 1911 — and, of course, shifted the flavor profile to vanilla and butter.
But how did this Japanese cracker-turned-cookie become so heavily associated with Chinese restaurants? Despite the Chinese Exclusion Act, Chinese food was more popular in the U.S., leading many Japanese immigrants to open such restaurants. Since Americans often expected dessert with their meals, tossing in a few fortune cookies with the bill seemed like an easy way to accommodate their sweet tooths.
Marionberry Pie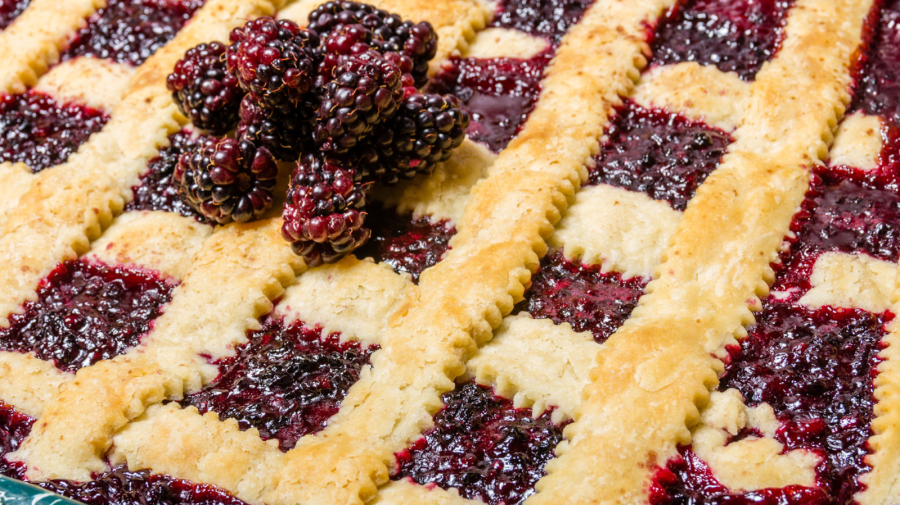 The marionberry is a type of blackberry that was developed in Oregon in 1945. Sweeter than typical blackberries, it's often used in Oregonian recipes for jam, ice cream, cobbler, cocktails, milkshakes and, of course, the ever-popular marionberry pie.
While plenty of regions make blackberry pie, you'll rarely see marionberry pie outside of Oregon. The berries are fragile, which makes them hard to ship. But trust us — traveling to the West Coast for marionberries baked into a flaky pie crust is so worth it!   
Key Lime Pie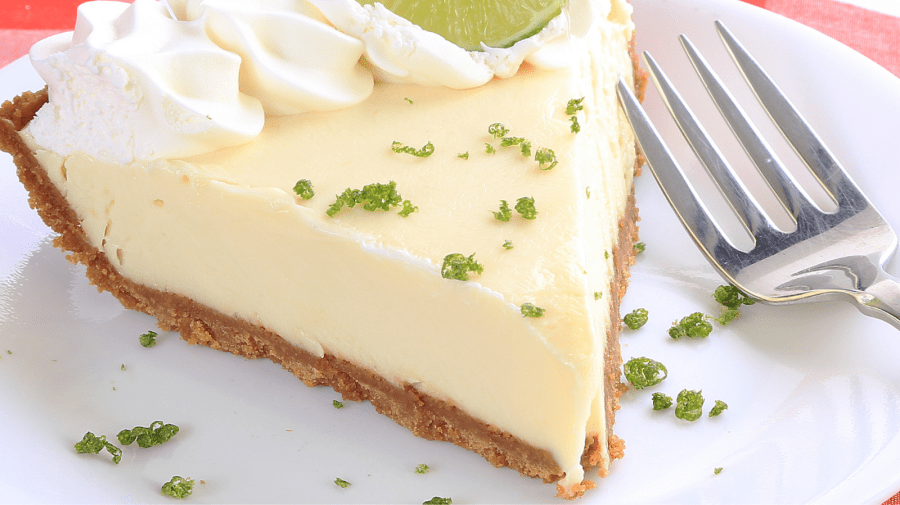 Key lime pie is a staple in Florida, particularly in Key West. In fact, the pie is considered the official dessert of the Florida Keys. While there are certainly many different variations on key lime pie, the traditional recipe calls for a filling made of key lime juice, sweetened condensed milk and egg yolks.
Legend has it that William Curry, a ship salvager who became Florida's first self-made millionaire, had a cook named Aunt Sally. Allegedly, she made the pie in the late 1800s using the area's impressive supply of limes. You know what they say: when life gives you citrus, make desserts.